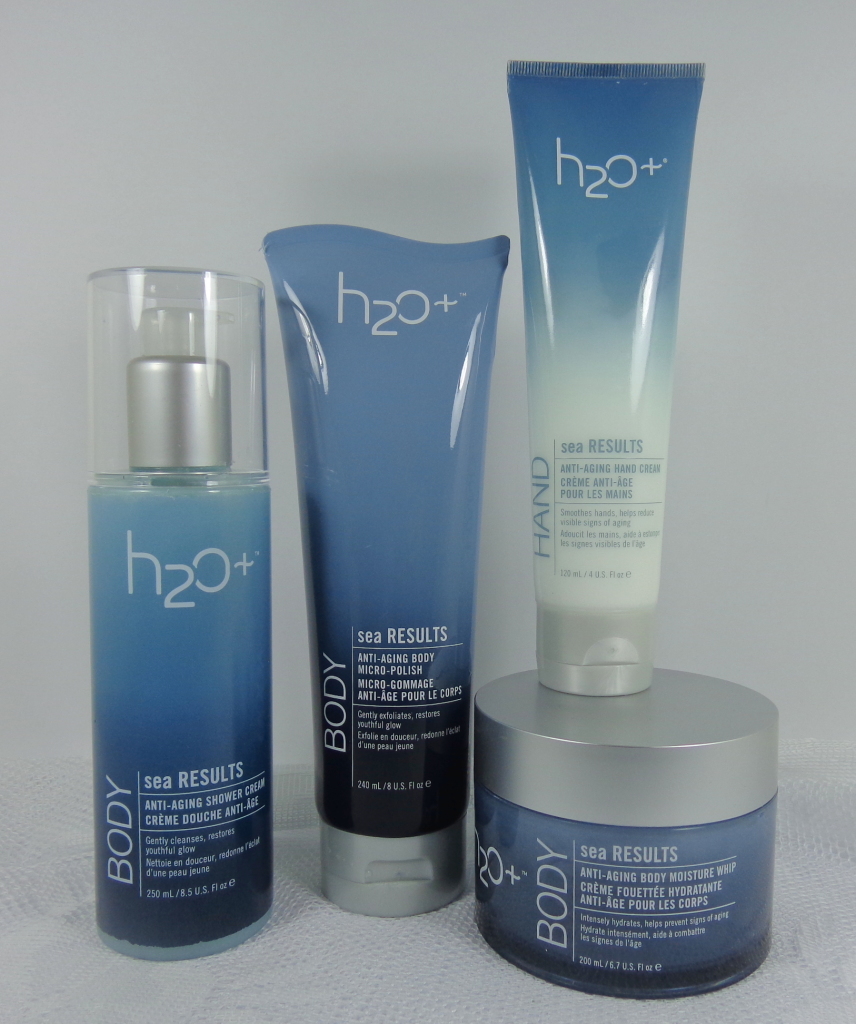 Any regular reader of this blog will know that H2O Plus is a beloved brand.  I have mentioned before that H2O Plus was one of my very first beauty splurges ever.   Over the past few weeks, the H2O Body Sea Results Ant-Aging Collection has made it's way into my bath and body routine.  The Shower Cream, Body Micro-Polish, Body Moisture Whip, and Hand Cream have been in full rotation.  Did you miss my review of the Sea Lotus Collection,  Sea Salt Collection or the Sea Moss Collection?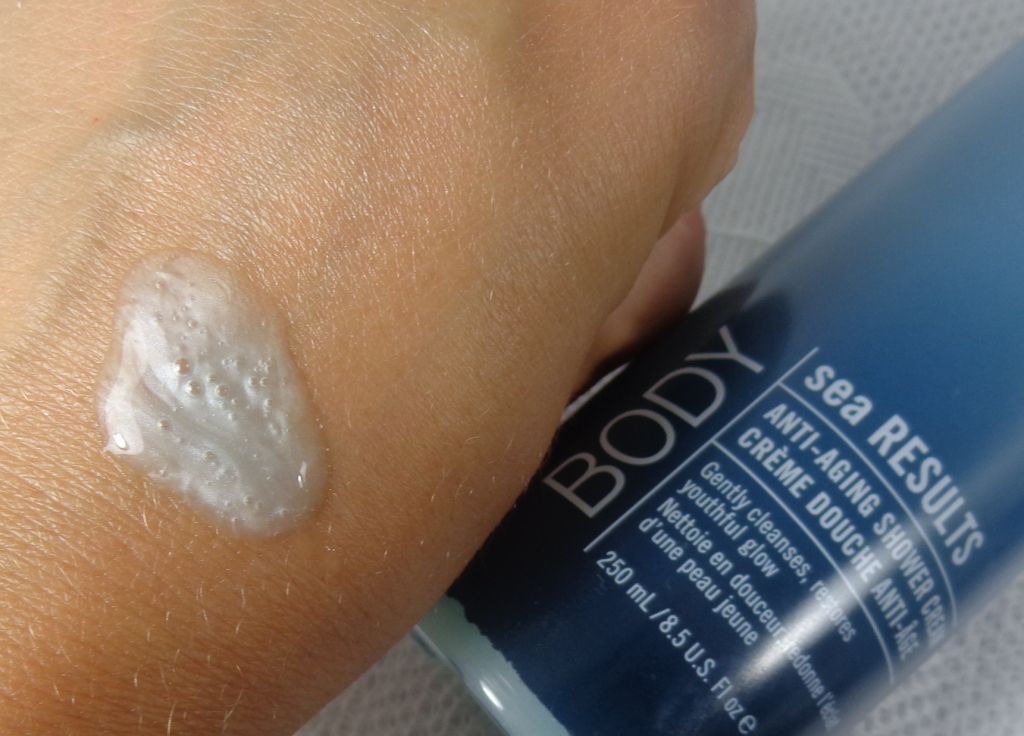 The H2O Plus Sea Results Anti-Aging Shower Cream is unlike the shower gels I have tried previously from the brand.  It is thick and creamy with a pearlescent look.  The amazing lather typical of H20 Plus is there, and I found it to be super moisturizing. Velvet Seaweed Extract acts as a natural exfoliant and Tahitian Pearl and Silk Amino Acids lock in moisture.  The fresh ocean fragrance is simply divine.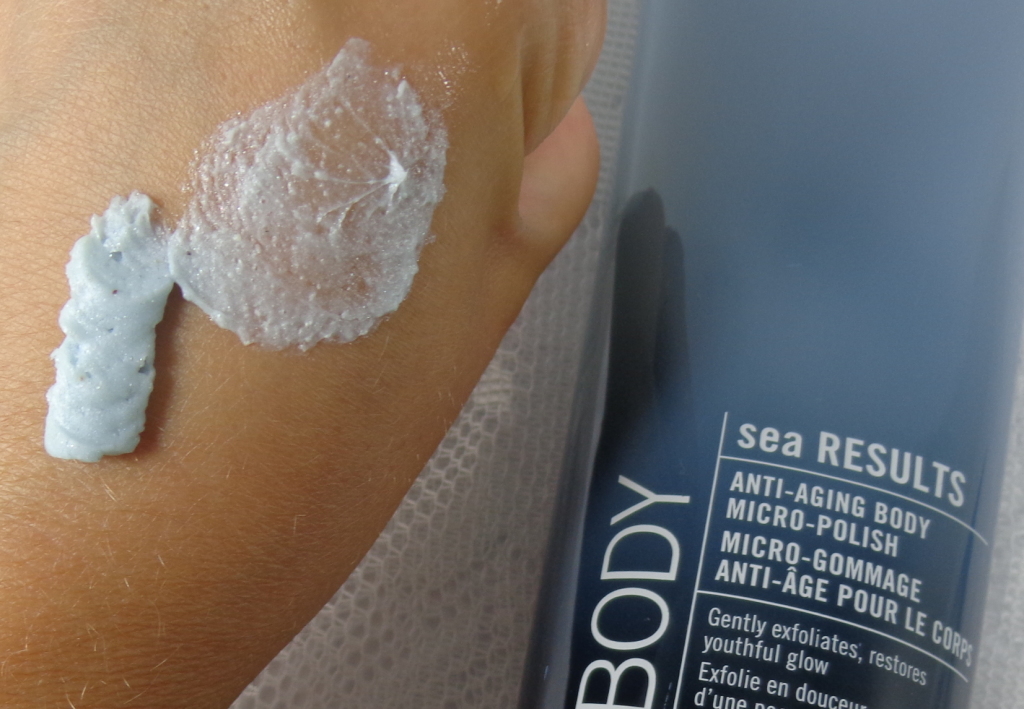 The H2O Plus Sea Results Anti-Aging Body Micro-Polish is quite thick and can sometimes be tough to dispense from the tube.  Micro-fine coral powder from Bora Bora white sand is the exfoliant in this scrub.  It actually has a shimmer to it as you apply and feels like a whipped lotion mixed with the lightest sand possible.  I find it to be quite a luxurious scrub and does smoothe my skin instantly.  I only need a small amount for fab results.  I really like this as a hand scrub and use it several times a week.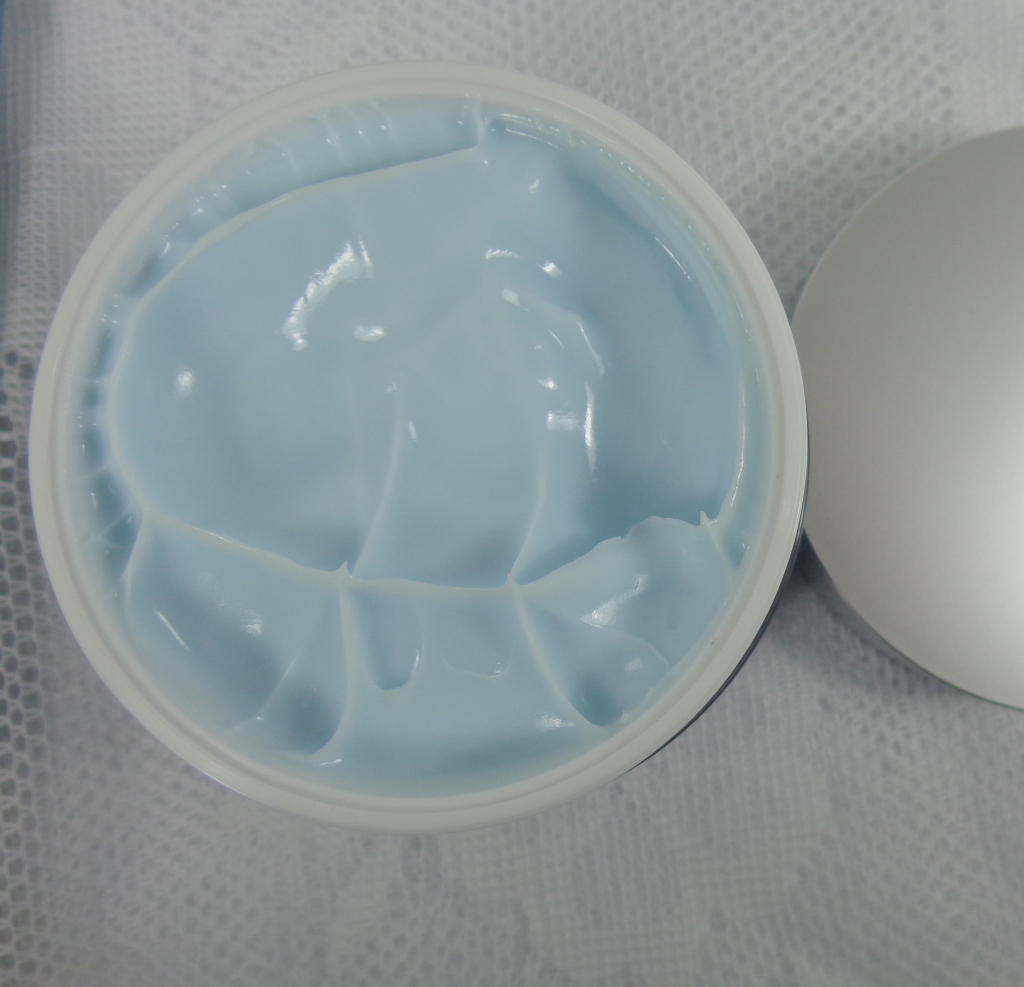 The H2O Plus Sea Results Anti-Aging Body Moisture Whip is so light and sinks into skin quickly.  I love that I can use this all over the body as it's not too thick or too thin to proivide the right amount of hydration.  It's been great as the days get colder and my skin gets increasinly drier.  As with the rest of the products in this line, the scent is oceanic bliss.
The H2O Plus Sea Results Anti-Aging Hand Cream is quite lightweight and quickly absorbs into my hands.  There is nothing worse than a hand cream that never seems to absorb!  This cream is packed with great ingredients including Sea Fern Extract to help fade and prevent discoloration that occurs in hands as we age.  It helps to smooth and brighten skin as well.
Overall, I have been thoroughly enjoying this latest H2O Plus collection.  As a woman ready to turn 40 next year, the anti-aging line is appreciated!  If you are not necessarily in the market for anti-aging products, I would certainly recommend the Shower Cream as a must-have product.  I love the pearlescent look and it really has a luxurious feel.
Find H2O Plus at ULTA and H2OPlus.com, be sure to check out the sale section for deals AND the gifts section for awesome value sets!
Product received from PR for editorial consideration, all opinions expressed are my own.
Have you tried the Sea Results collection yet?

Have you tried the Sea Results collection yet?