I have been coloring my own hair since I was about 19 (I think).  I always found it fun, challenging and I just enjoy change in general.  Bonus:  You can do-it-yourself for a fraction of the salon price.  It's the best when someone says "you look different every time I see you".  It could be my motto:  Never the same person twice.  My most recent hair color is 3VR Deep Cherry Brown from John Frieda Precision Foam Colour.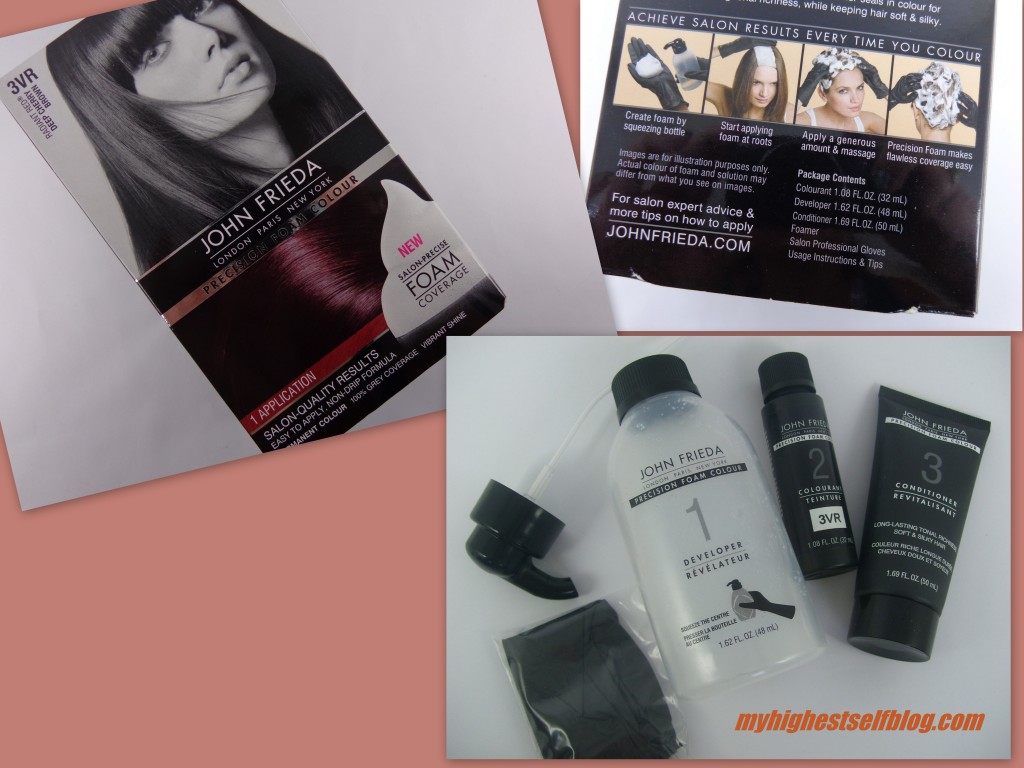 If you color your hair at home, you are probably familiar with the process:  pour the color into the developer, shake that bottle like mad, squeeze and squirt it all over your head and hope for the best.  John Frieda Precision Foam is different than the rest.  You pour the color into the developer bottle, gently turn the bottle upside down three times to mix.  The foam is created by squeezing the bottle.
I found this hair color to be completely MESS-FREE!  Normally, I will have at least a few blobs of hair color on my shirt, bathroom sink, and floor afterwards.  With John Frieda, the foam color stayed on my head, no drips and no drops.  Besides being very simple to use and mess-free, the end result of this color is beautiful!  It covered all of my grays and comes with a nice conditioner for after-care.  What more can you ask for really?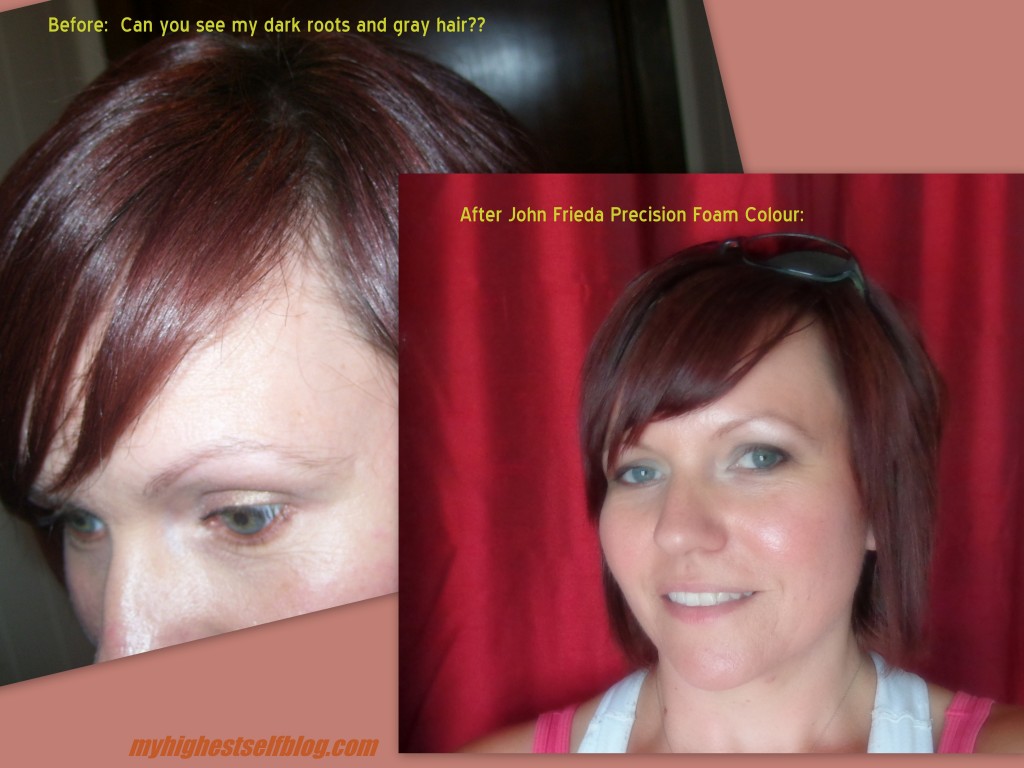 I would definitely use John Frieda Precision Foam Colour again (probably in the next 4 weeks)!  You can find it in stores and online at these retailers for around $11.99.
* Product provided by PR for review, all opinions expressed are my own. *
Did you miss the last time I changed my hair?
Have you tried John Frieda yet?  Do you color your own hair at home?