I change up my hair quite a bit, often growing my hair long only to cut it all off after a few years.  I have had a short hair cut for a number of years now but Aveda hair styling products have been a staple for both long and short hair styles.  Not only do I use Aveda to style my hair, but I also use it on my kids as well.  I love the good ingredients (and fragrances) and the products just work!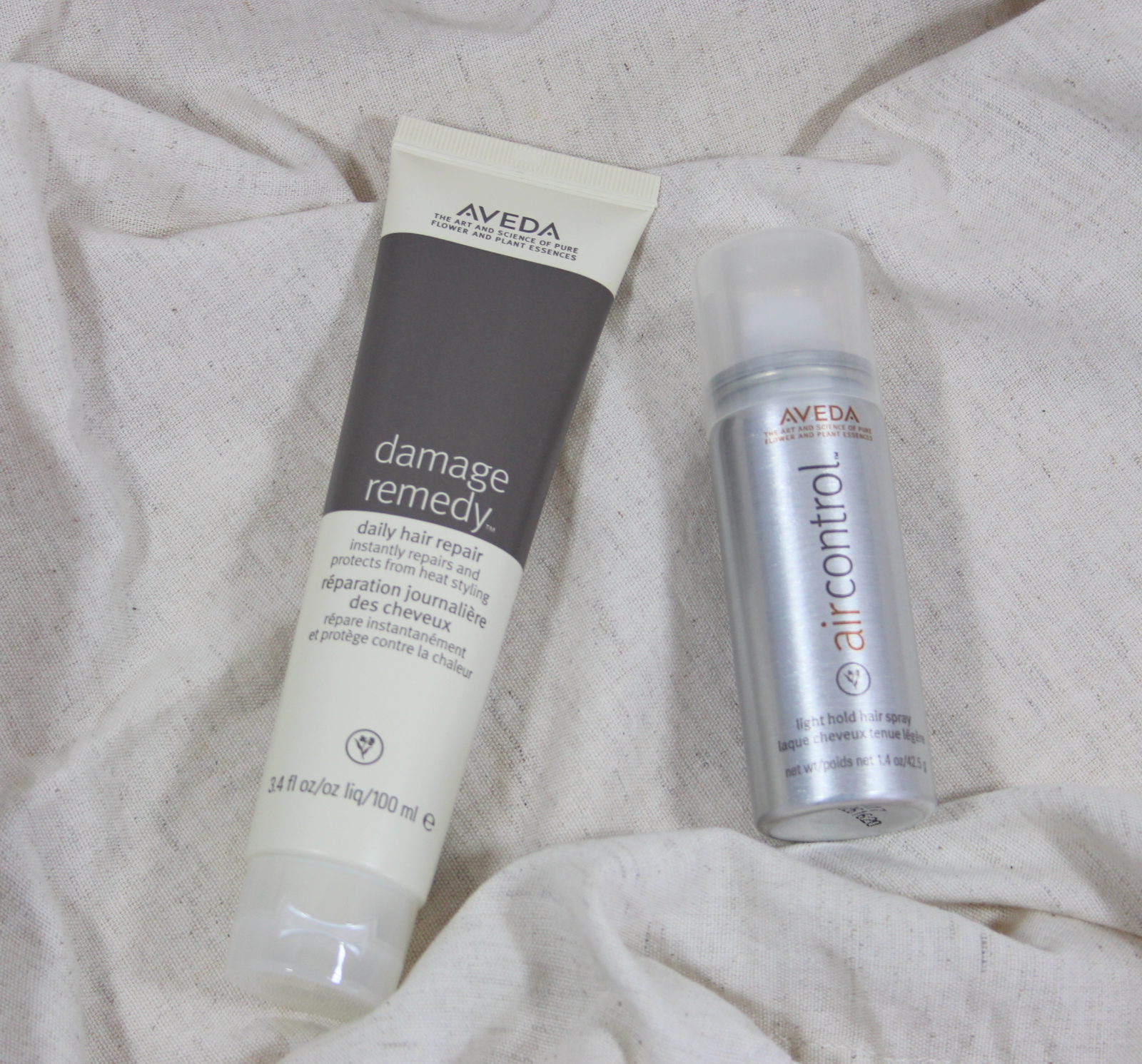 Aveda Damage Remedy Daily Hair Repair is a leave-in treatment that repairs and protects hair from heat styling.  I typically used this the most when my hair was longer and I did a lot of blow drying and flat ironing.  These days I use this on my daughter's very long hair before I blow dry.  Love it!
Aveda Air Control Light Hold Hair Spray is a great flexible-hold hairspray.  It won't make hair crunchy, smells amazing and holds a style quite well.  I especially love this on my daughter's hair to hold in a braid.  Check out my full review of both the light hold and firm hold Aveda Air Control here.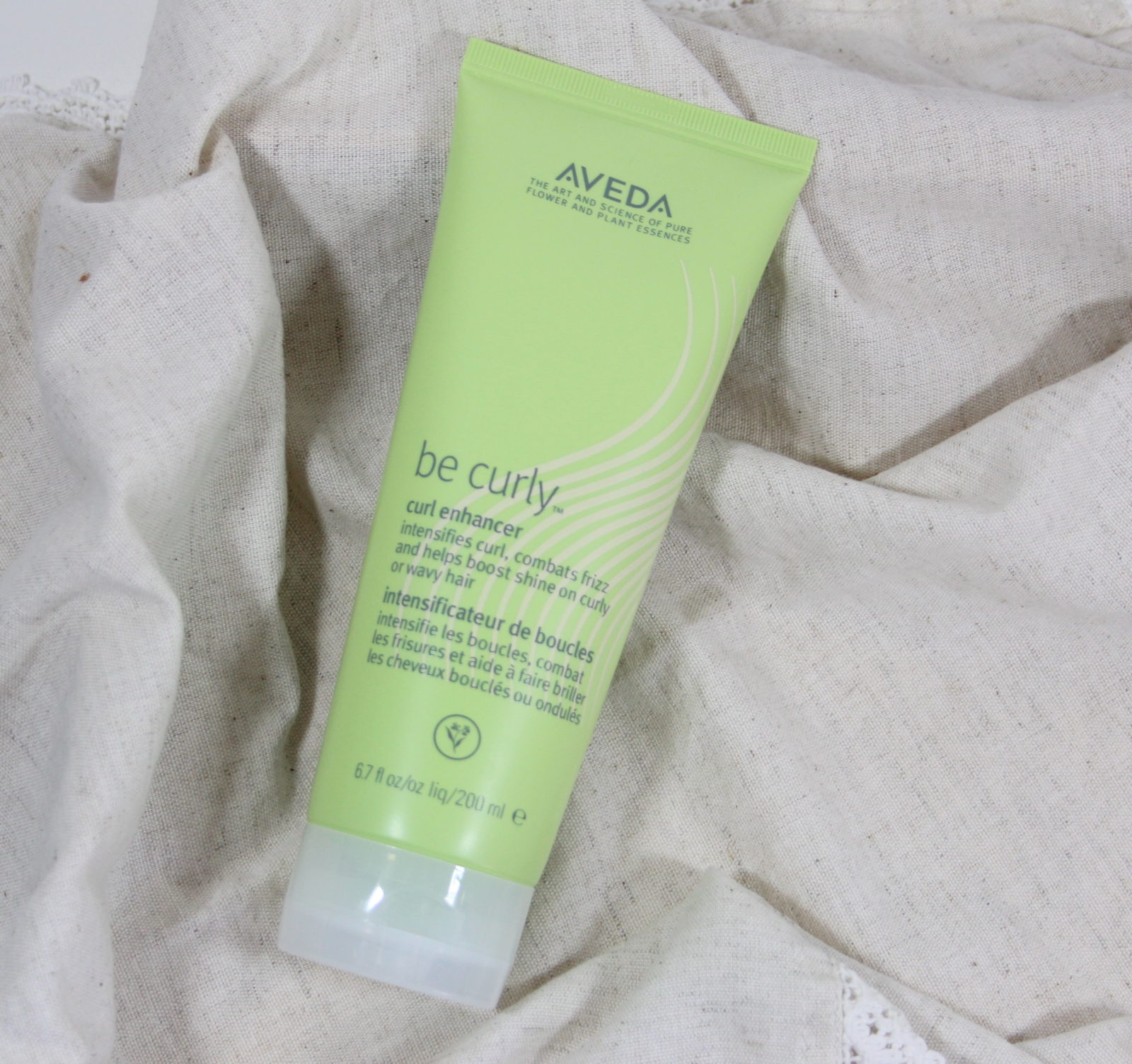 Aveda Be Curly Curl Enhancer helps to combat frizz, boost shine and intensify curls.  I use this on my daughter who has very long, wavy hair.  It boosts up the waves and it is such a fun change of style for her.  This is another product that won't make hair "crunchy" like a lot of styling products can do.  You just use a small amount (you can always add a bit more if needed) and it really goes a long way for styling.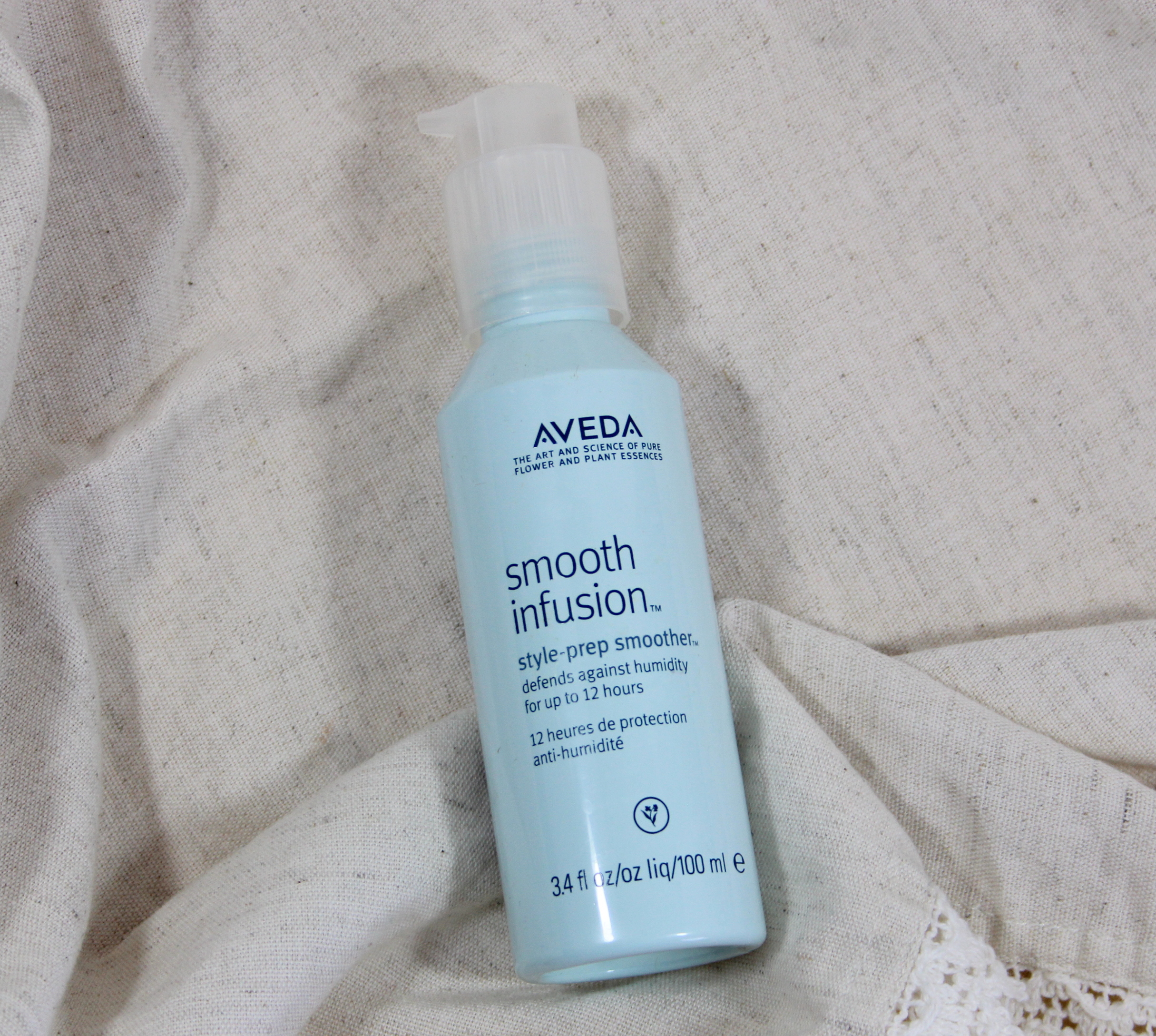 Aveda Smooth Infusion Style-Prep Smoother is absolutely my favorite hair styling product from Aveda these days.  I use it in my hair every day, adding just a small amount through wet hair, then style.  It keeps the frizzies away and smooths the look as well.  I also use this just about every day in my daughter's hair.  It works total wonders on her hair which can often get fluffy and frizzy.  It provides such a sleek, smooth, soft finish to hair.  It never weighs hair down or changes the texture of hair, two more amazing qualities in a styling product.  Before I discovered this product, I used this one religiously.  I still go back to it now and then!
Product received from PR for editorial consideration, all opinions expressed are my own.
SHOP: Hair products and more at aveda.com, and Aveda stores.  Join the Pure Privilege Reward Program earn points for every $1 you spend, redeem points for products, services, even a 3-day resort stay for 2!
BONUS DEAL:  Right now October 18-20, members earn TRIPLE points with the purchase of one of the following: 100ml  Style-Prep Smoother OR 100ml Daily Hair Repair  OR 100ml Thickening Tonic!  Shop the deal here
Have you tried any of these Aveda products yet?  What's your favorite hair styling product right now?