Who doesn't want to be happy?  I know it's something I'm always conscious of.  Am I perfectly happy every single day?  No.  Can I find something to be happy about every day?  Absolutely.  Since I'm the type that loves to enhance my home with fragrance, the thought of a "Happy Mist" made my day.  RITUALS Happy Mist is a light bed and body perfume.   Yes, it's made to be spritzed on your skin and/or your sheets, comforter, pillows, etc.  I'm in love!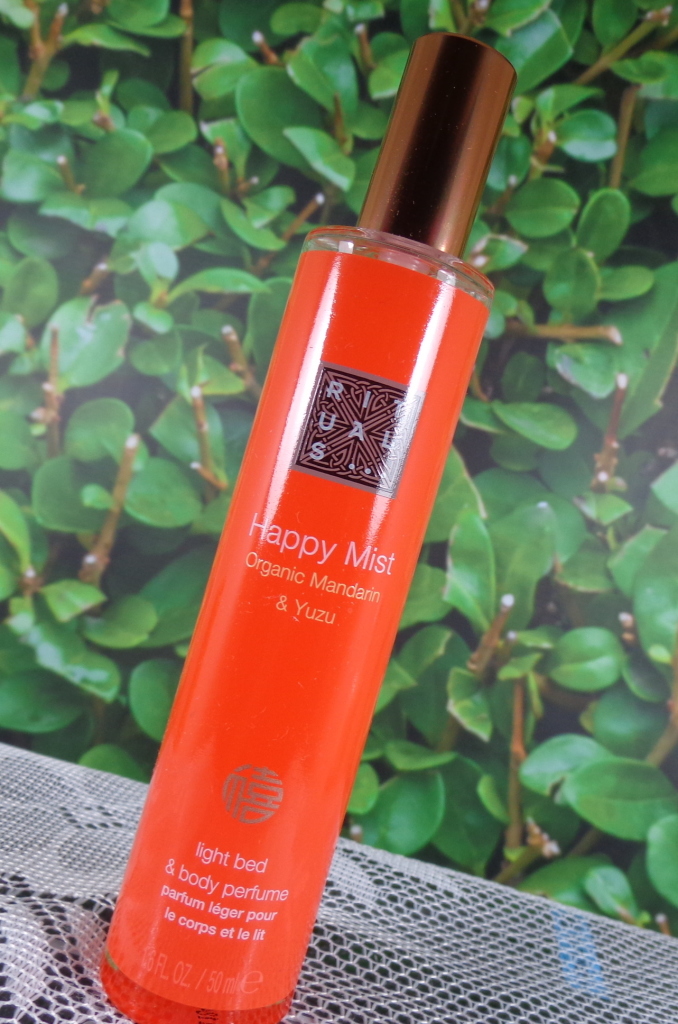 The Happy Mist scent is Organic Mandarin and Yuzu Fruit.  I had never heard of Yuzu so I did a search and found that it is a citrus fruit known for its strong aroma.  It has long been used in Japan for bathing during Winter Solstice.  I can tell you that the mandarin oil and yuzu extract in the Happy Mist combine to make a very energizing fresh fruit scent.  I adore spritzing this around our bed early in the evening so the scent travels around the room.  I have used it as a body mist, but definitely prefer it as a linen/room fragrance.  It brings me a little bit of happy every day!
Product received from PR for editorial consideration, all opinions expressed are my own.
Find Happy Mist at us. RITUALS.com.  Be sure to browse the other fabulous bath and body items from RITUALS while you are there!
Are you ready for a little Happy Mist in your life?