What?  You still haven't tried Hard Candy Cosmetics you say?  How about some awesome lip products to convince you?  The All Glossed Up Shockingly Glossy Lip Pencils totally rock!  Even better than those…the Glossaholic Lip Glosses!  If I were you I would stock up on these babies for your own collection AND for others on your list.
Top to bottom: Chic, Baby Doll, Vintage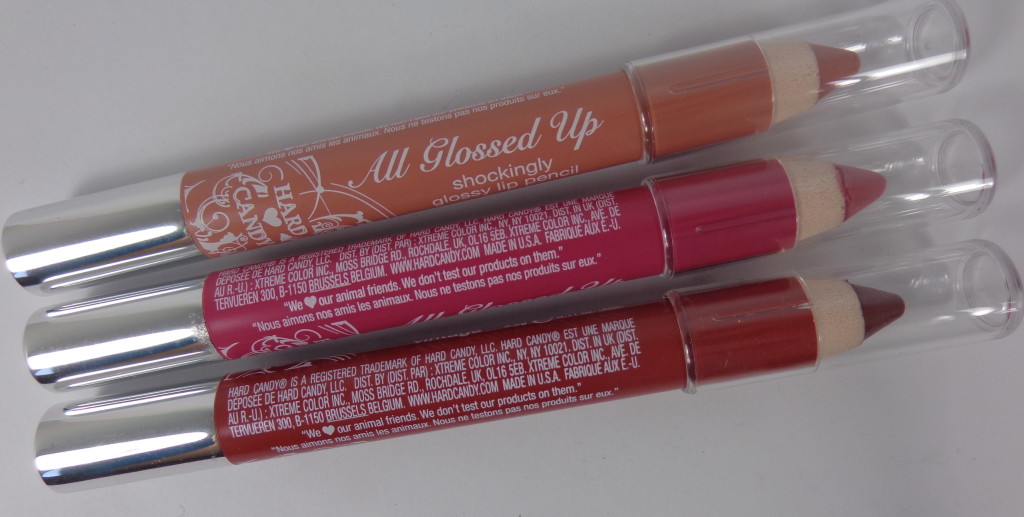 These All Glossed Up Lip Pencils glide on like a dream and are gloriously glossy!  Easy to apply and they feel very nice on the lips.  All three shades I have are very wearable for me.  I have been loving Baby Doll the most.
Top to bottom: Chic, Baby Doll, Vintage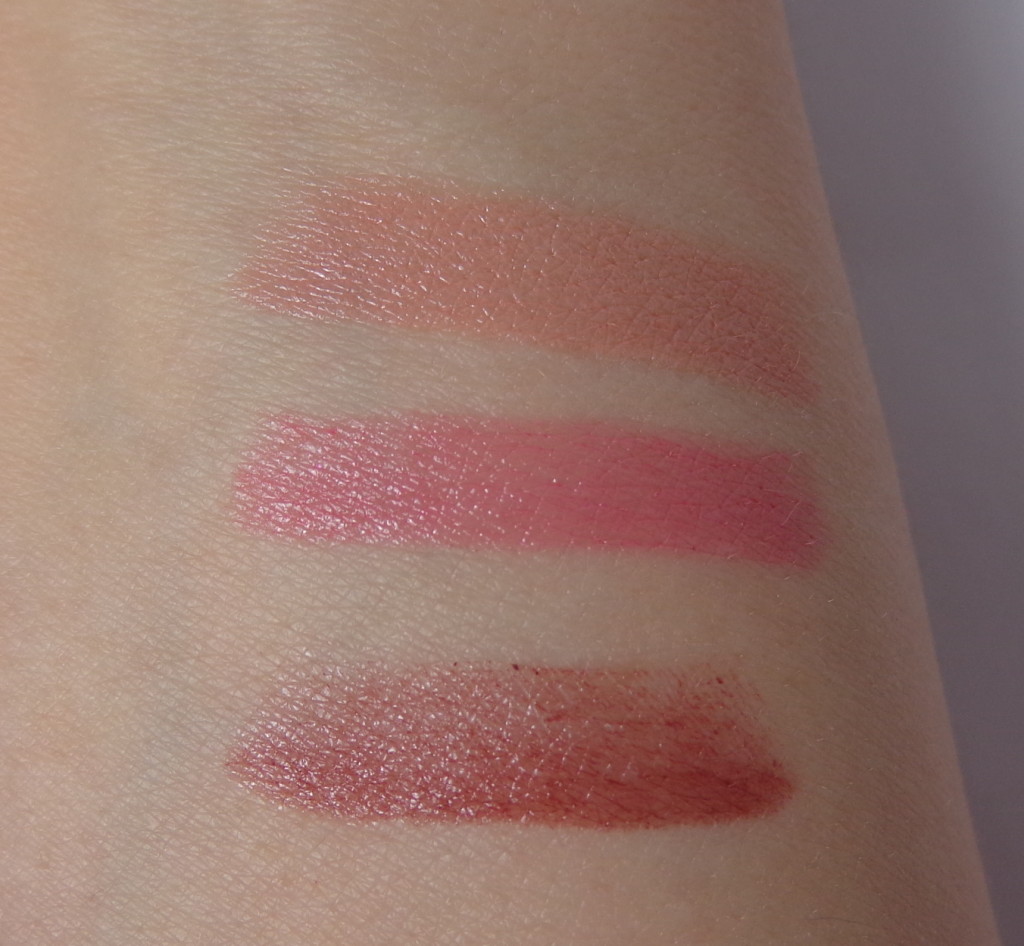 Can you see the sparkle in these Glossaholic Lip Glosses?  Um, hello does that look like "flakie" glitter?  YES!  THE MOST GORGEOUS glitzy gloss and so comfortable to wear.  These smell like a yummy cookies to me and truly taste delicious too.  Thank the lord because I simply cannot stand for a smelly lip gloss.
Top to bottom: Icing, Sweet Peach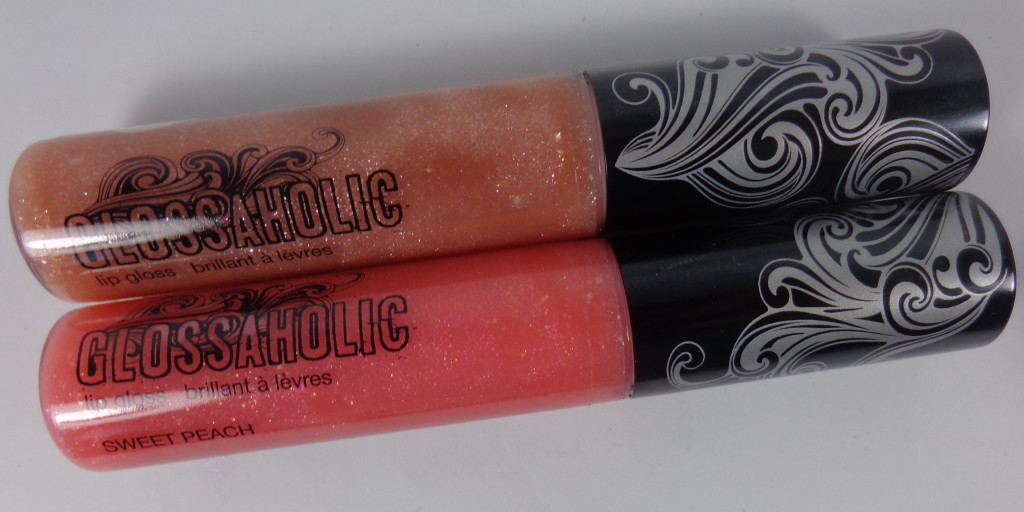 When I say that the Glossaholic applicator is HUGE, I am telling you it is huge and I could not be happier.  Love the big soft applicator on these and wish other companies would get on the bandwagon with this size.  For a shimmery gloss that doesn't require precision, a large applicator makes life so much easier.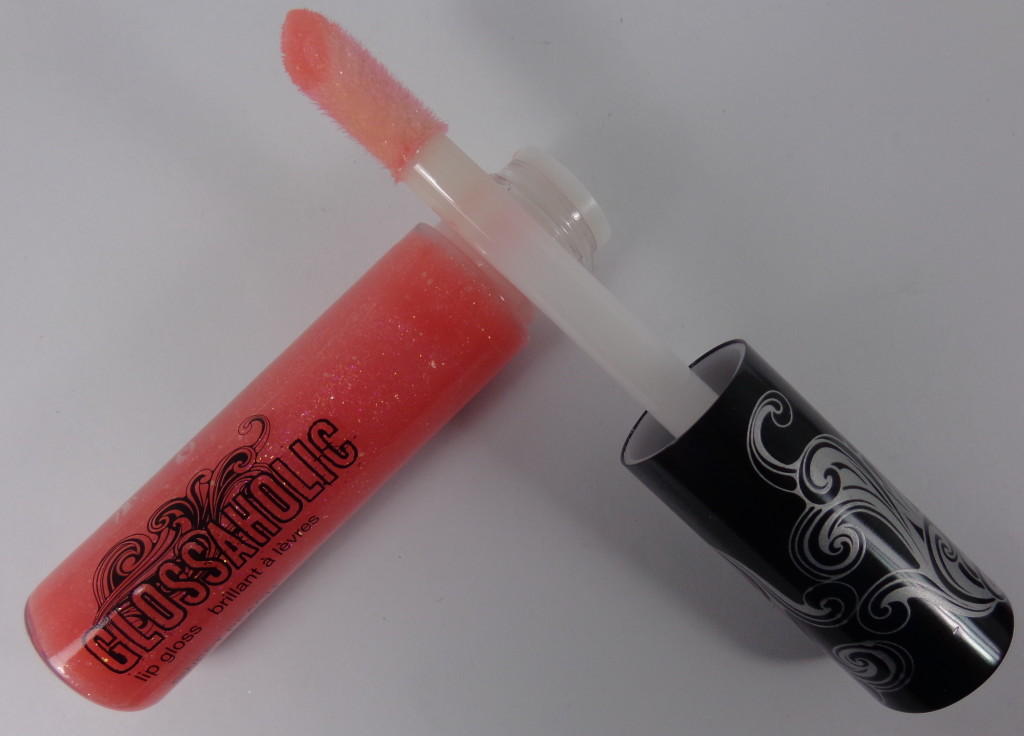 Top to bottom: Icing, Sweet Peach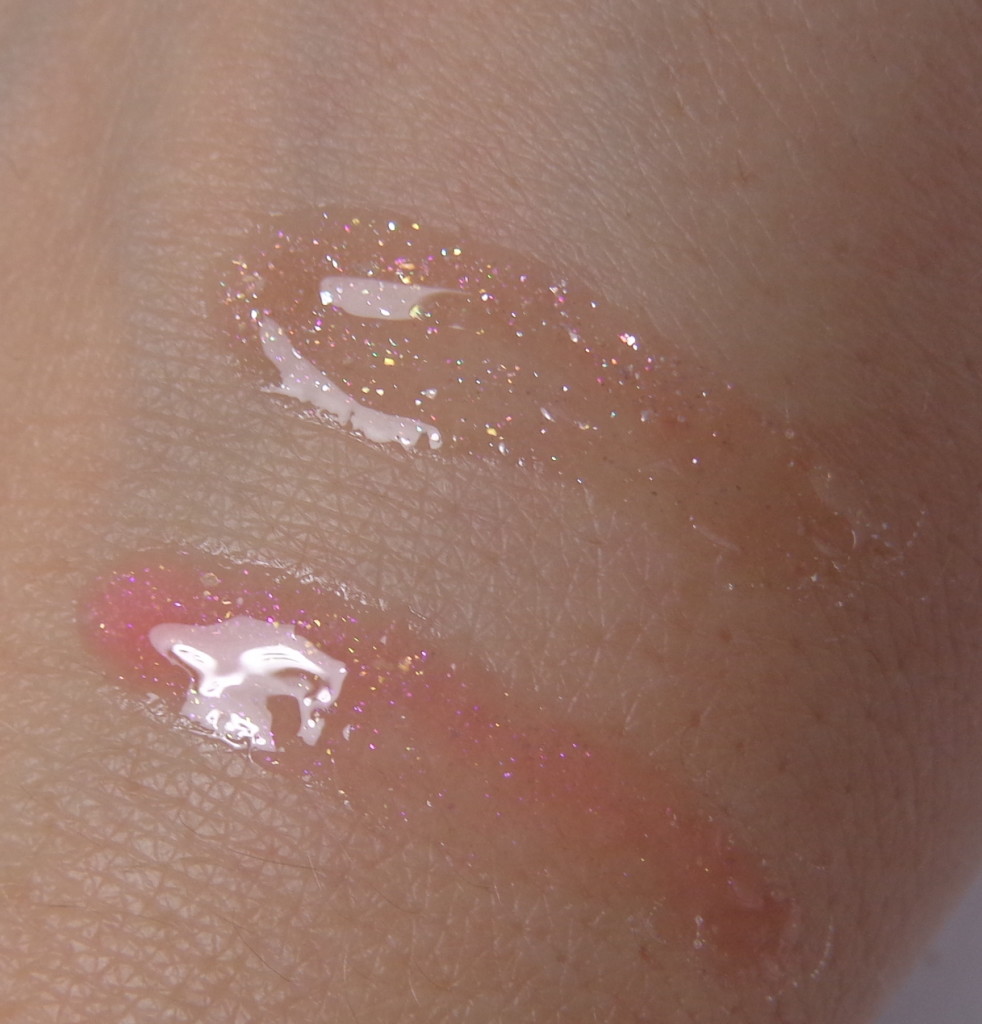 I literally fell in love with the Glossaholic Lip Gloss for the gorgeous (yet somehow subtle) glitter, awesomely HUGE applicator and yummy scent/taste.  I know have an itch to buy all the Glossaholics I can find!
Find Hard Candy All Glossed Up Lip Pencils ($6) and Glossaholic Lip Gloss ($5) only at Walmart stores and Walmart.com.
Products provided by PR for review, all opinions expressed are my own.
Will you pick up any Hard Candy lip products anytime soon?