I am no stranger to at-home hair color and if you are a regular reader you have seen my before and after posts. Never afraid to try something new, I've had mostly great results. However, this past year I had one VERY bad experience with hair color at home. It really put my hair and scalp in bad condition and put my hair color adventures on hold for a long while. I recently got a major hair cut and was SO ready to try a new hair color with no harsh chemicals. Madison Reed is a healthier hair color packed with good ingredients for my hair like Argan Oil, Ginseng Root, and Keratin. You can order the hair color kit online using their system to choose the best color for you (or you can chat with someone on the phone if you prefer).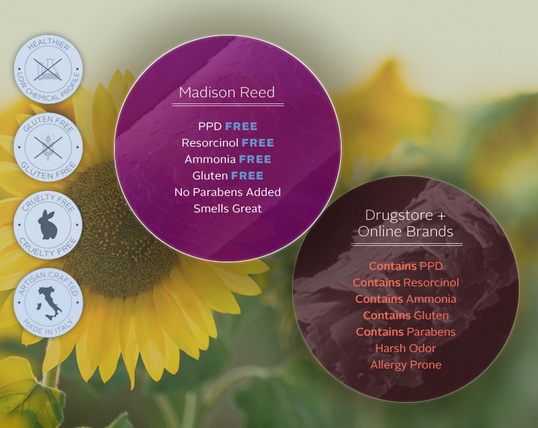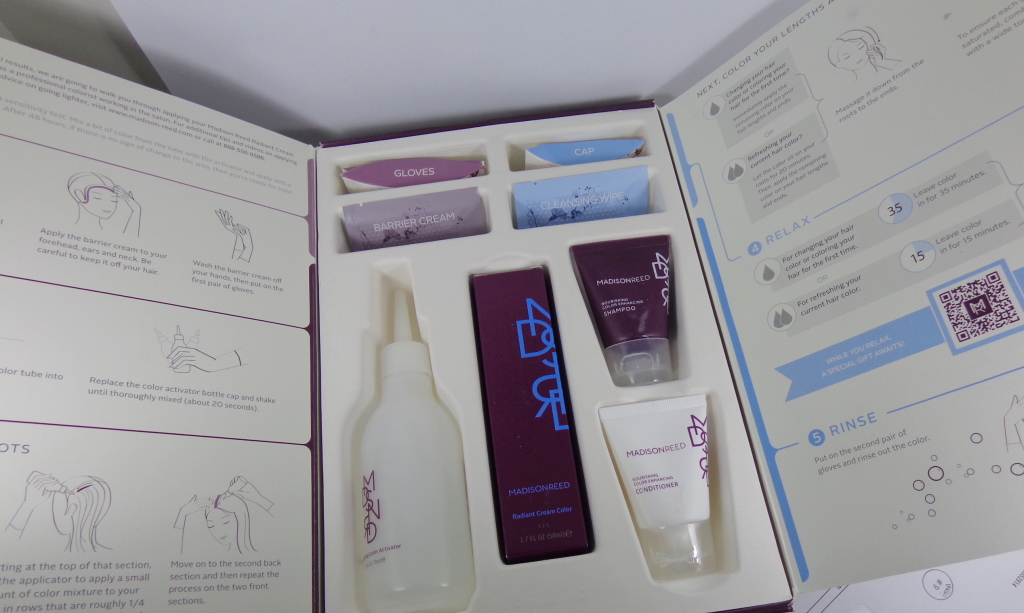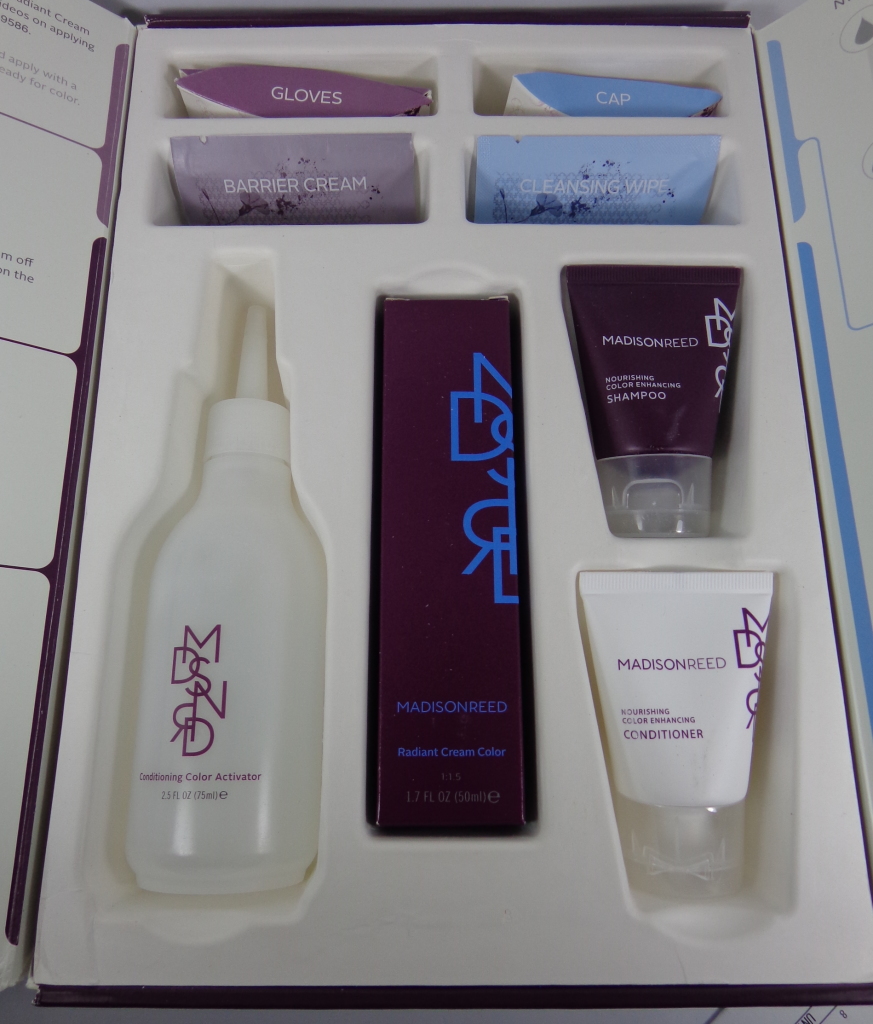 I chose the shade 5NRM Trieste Red for myself and the kit arrived in the mail in no time. The Madison Reed hair color kit contains everything you will need to make coloring your hair at home as easy and relaxing as possible! I was impressed with the extras like two pairs of gloves, the Barrier Cream to apply to the hairline (to avoid stains), and the Cleansing Wipe to clean up any color that may have gotten on your skin.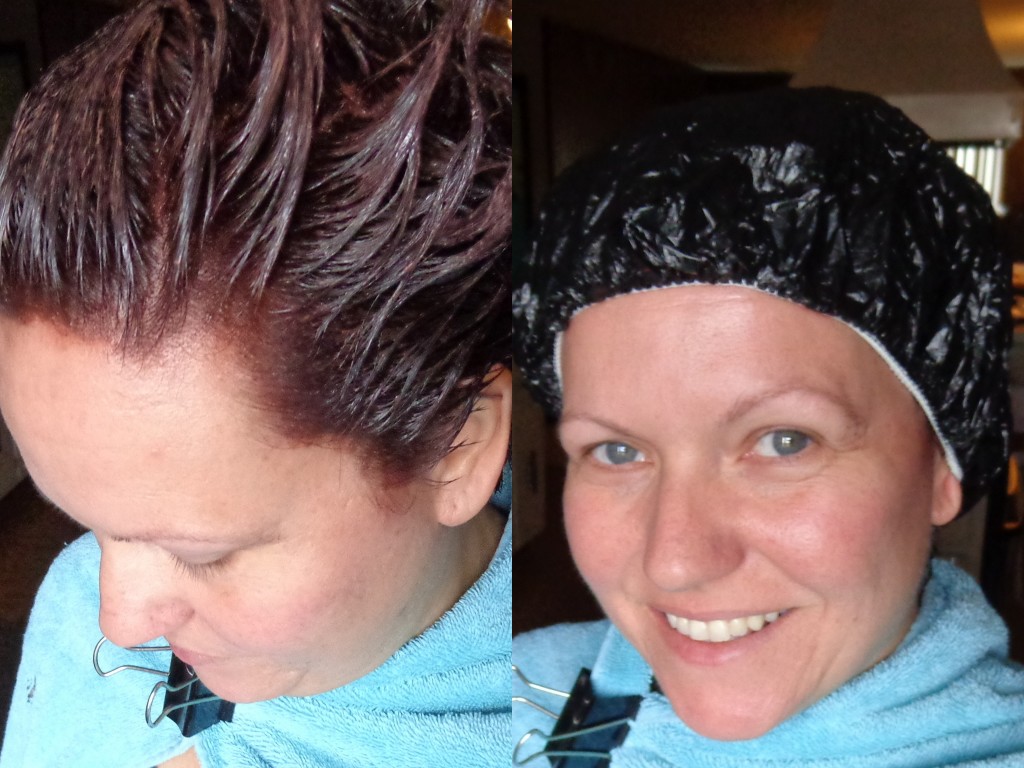 I found the process to be very simple and the directions provided are extremely thorough! This kit would be especially great for someone who is new to the at-home color game. In my experience, there were no stinky odors while coloring my hair and no uncomfortable feeling on my scalp at all.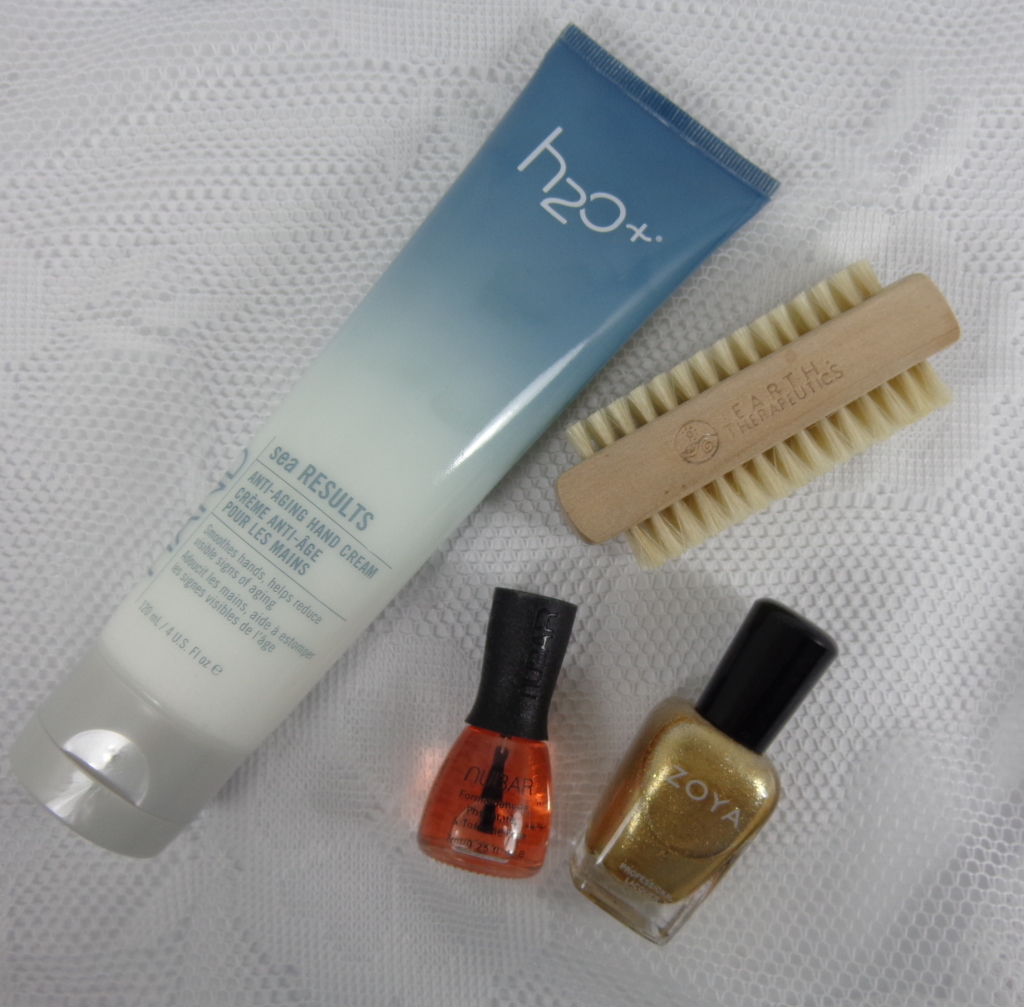 While waiting for my color to process I had time to pamper my nails a bit as well! I did an easy manicure: soaked and scrubbed my hands and nails, filed, polished and added cuticle oil. It was a mini spa day!
BEFORE
Madison Reed Hair Color 
Trieste Red 5NRM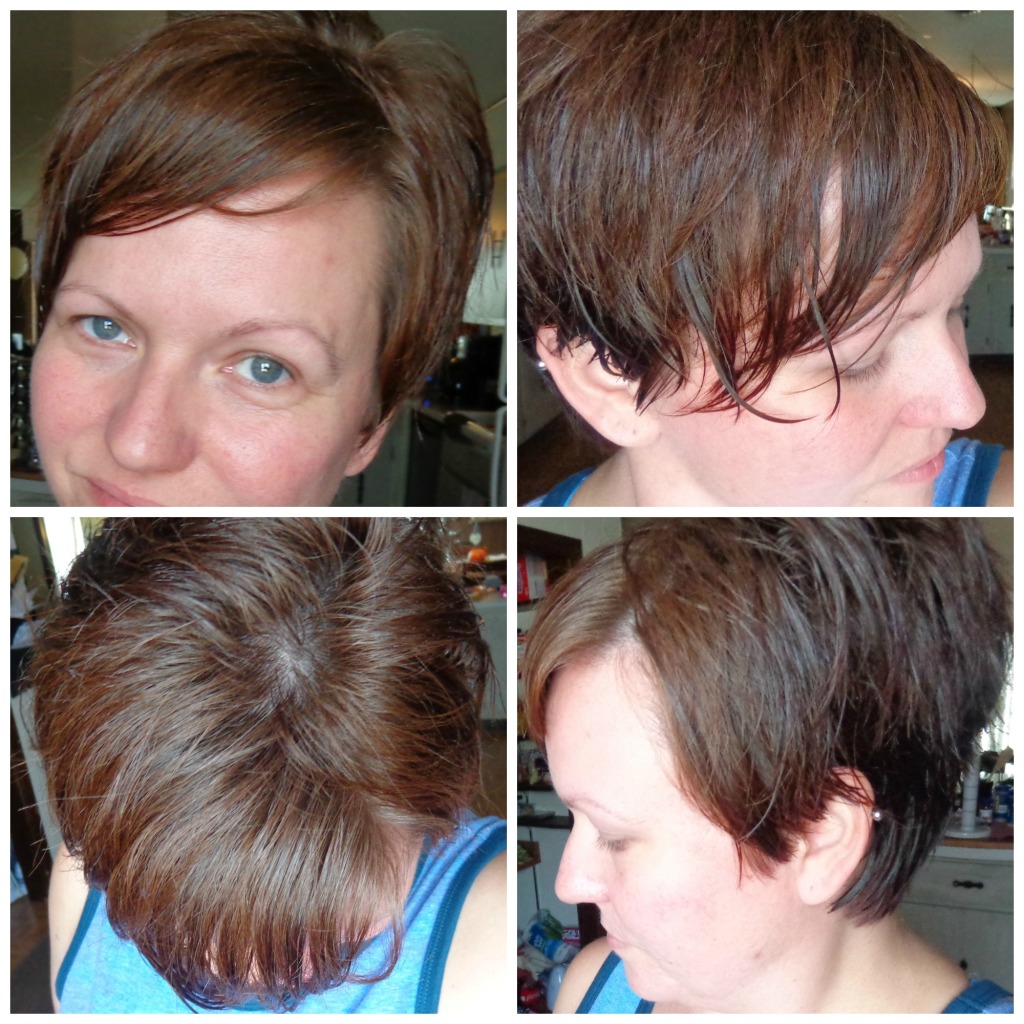 AFTER
Madison Reed Hair Color 
Trieste Red 5NRM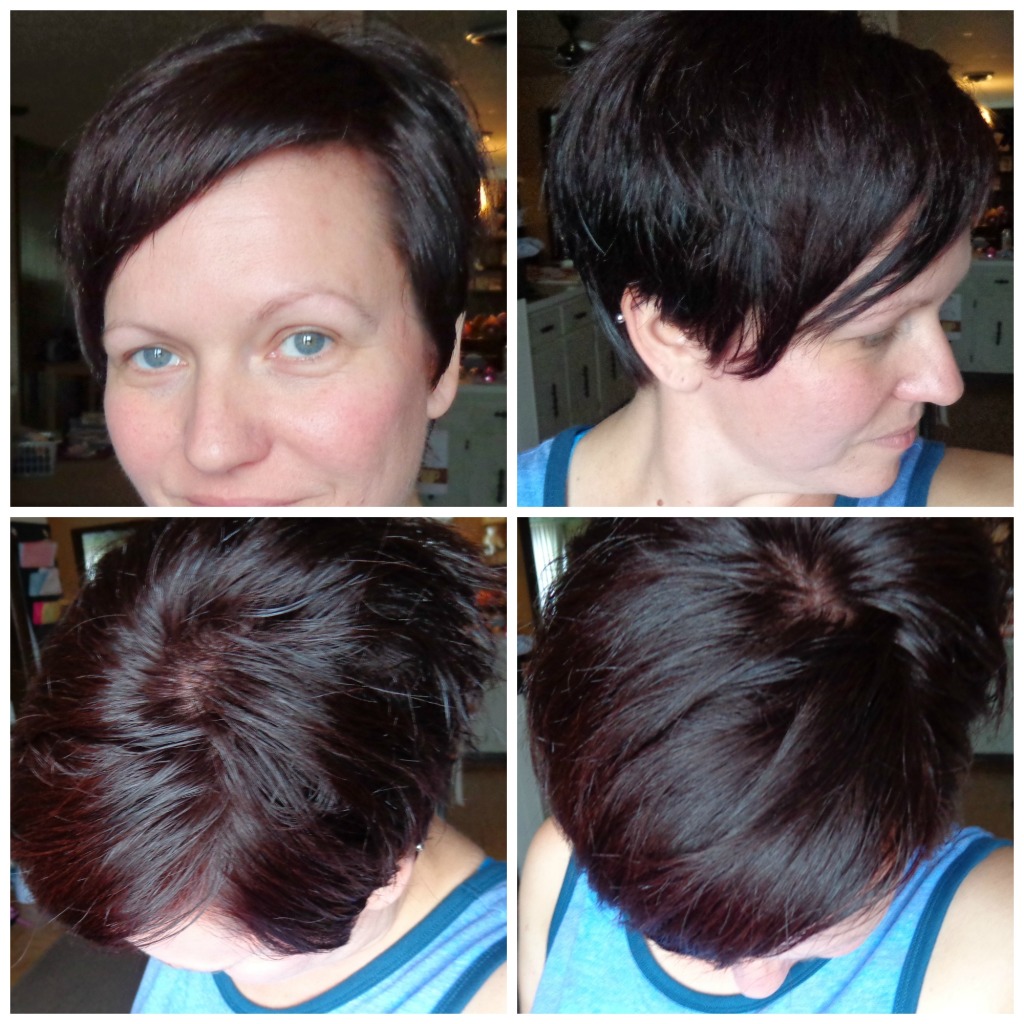 The color result? What can I say…I love it! Trieste Red was exactly what I had hoped for my hair.   It also delivered on the "100% gray coverage" for me.  That's something to shout about since I seem to get more gray hair by the day!  The color enhancing shampoo and conditioner left my hair glossy and soft as well.
You can experience the at-home luxury of Madison Reed and get 50% off your first Color Kit with code MRPAMPER.  (New customers only, cannot combine with any other offers, valid only on one Color Kit, expires Nov. 30, 2014)
Disclosure: Thank you to Madison Reed for sponsoring this post and for the opportunity to discover a healthier and convenient alternative to at-home hair color.
Are you an at-home hair color pro or a newbie?  What do you think of my color results with Madison Reed?