Before I blow dry my daughter's hair, I always use a detangler spray with a large comb.  She has long hair with a bit of wave, so a detangler and good conditioner will ensure a nice result.  I have had the chance to use Hip Peas Hair Detangler on Ruby's hair for a while now and we really like it!  Hip Peas is paraben free, sulfate free (SLS free), petrochemical free, phthalate free, and cruelty free.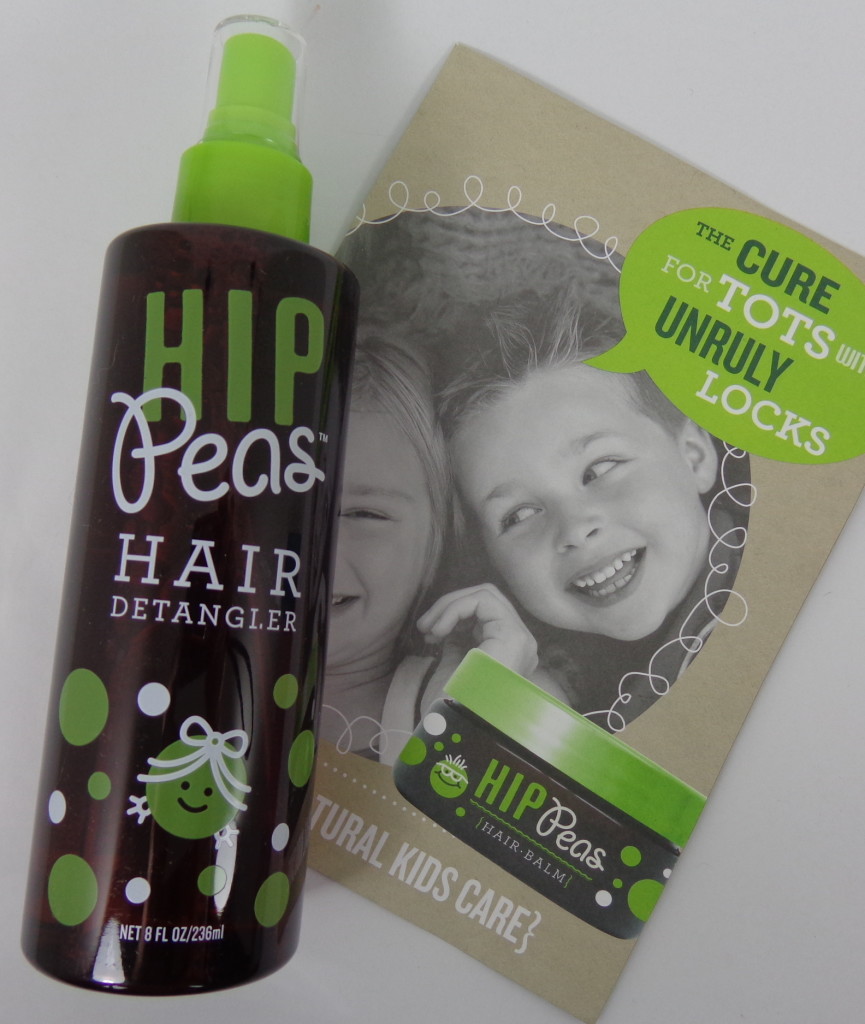 I typically spray Ruby's wet hair generously from top to bottom and use a large-toothed comb.  Hip Peas makes it so easy to blow-dry, keeps her hair tangle-free and generally makes it look pretty!  Blueberry fruit extract makes this detangler smell so good.
Overall, I am extremely happy with the Hip Peas Hair Detangler and actually prefer it over my previous favorite.  I find that Hip Peas leaves Ruby's hair looking and feeling soft, shiny, and tangle-free much longer.  It makes it a cinch to blow dry and helps with static.  Also, it doesn't make her hair look oily like some products will.  We will continue to use this product and would love to try more from Hip Peas!  Amazon, $15.99
Products received from PR for editorial consideration, all opinions expressed are my own.
Have you tried Hip Peas? Do you have any hair favorites I should know about?