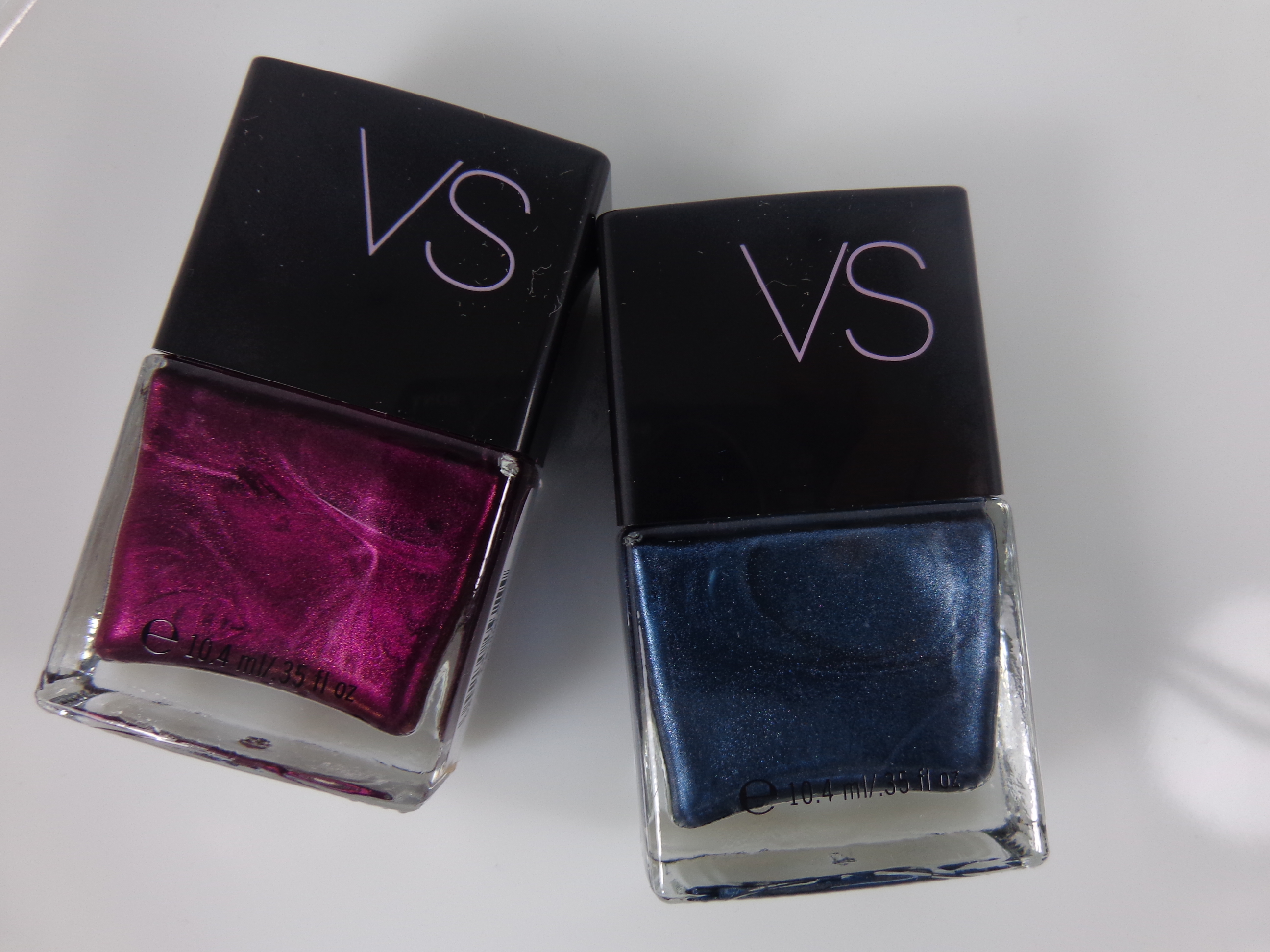 My first encounter with Victoria's Secret Nail Lacquer has been a whirlwind of happiness!  From the moment I laid eyes on these shades, Devilish (deep purple) and Mischief (midnight blue) I had hoped I would not be disappointed.  Both are gorgeous jewel tones perfect for the holidays and my hopes were fulfilled and then some!  Check out swatches and more info below:
This is just 2 coats of Devilish (plus top coat), fantastic formula, quick dry and absolutely gorgeous:
This is 2 coats of Mischief (plus top coat), same great formula, fast dry, love the finish and glossiness!
I could not be happier with the color and formula as well as the durability of these!  I wish I had taken a photo because after about 6 days of wear Devilish still did not look half bad on my nails, just showing normal tip wear.  Love!  I am still wearing Mischief as I type this but I'm betting it will last as well.
I would recommend Victoria's Secret Nail Lacquer to anyone who loves high quality nail polish.  These are up to par with my favorite brands, China Glaze and OPI.  Downsides: Priced at about $12 each, these are a few dollars more than salon brands AND these are only available in-store, not online.
Products provided by PR for review, all opinions expressed are my own.
Do these Victoria's Secret Nail Lacquers interest you?