As a mom of two, making sure that my kids have all the tools they need for proper development has always been a priority.  If you are a parent or caregiver (even a grandparent, aunt, sister, etc), I know you can relate!  From the very first days out in the world, we watch our children progress and learn to do new things almost every day.  Toys are essential to a child's development from the soft rattles for newborns to dolls, puzzles, blocks and everything in between as each year goes by.  HOOT for Kids, which stands for Hands On Occupational Therapy, is a place where you can purchase a customized box of (3 or more) toys that are purpose-driven to strengthen developmental skills.  Your monthly box is customized to the child's age and developmental stage (newborn to age 6) so you can get the best out of HOOT for Kids.
I love the back story on the brand:  Founders Lisa Cummings, a Pediatric Occupational Therapist and Lori Stowe were brought together by Lori's son Connor, when he was deemed at moderate risk of being on the Autism spectrum. HOOT for Kids was born out of their love and passion for children.  Through play, children can learn and grow in their excitement of the world around them.  Read the entire story here! I'm proud to partner with a company with such good intentions and glad to share it with you all.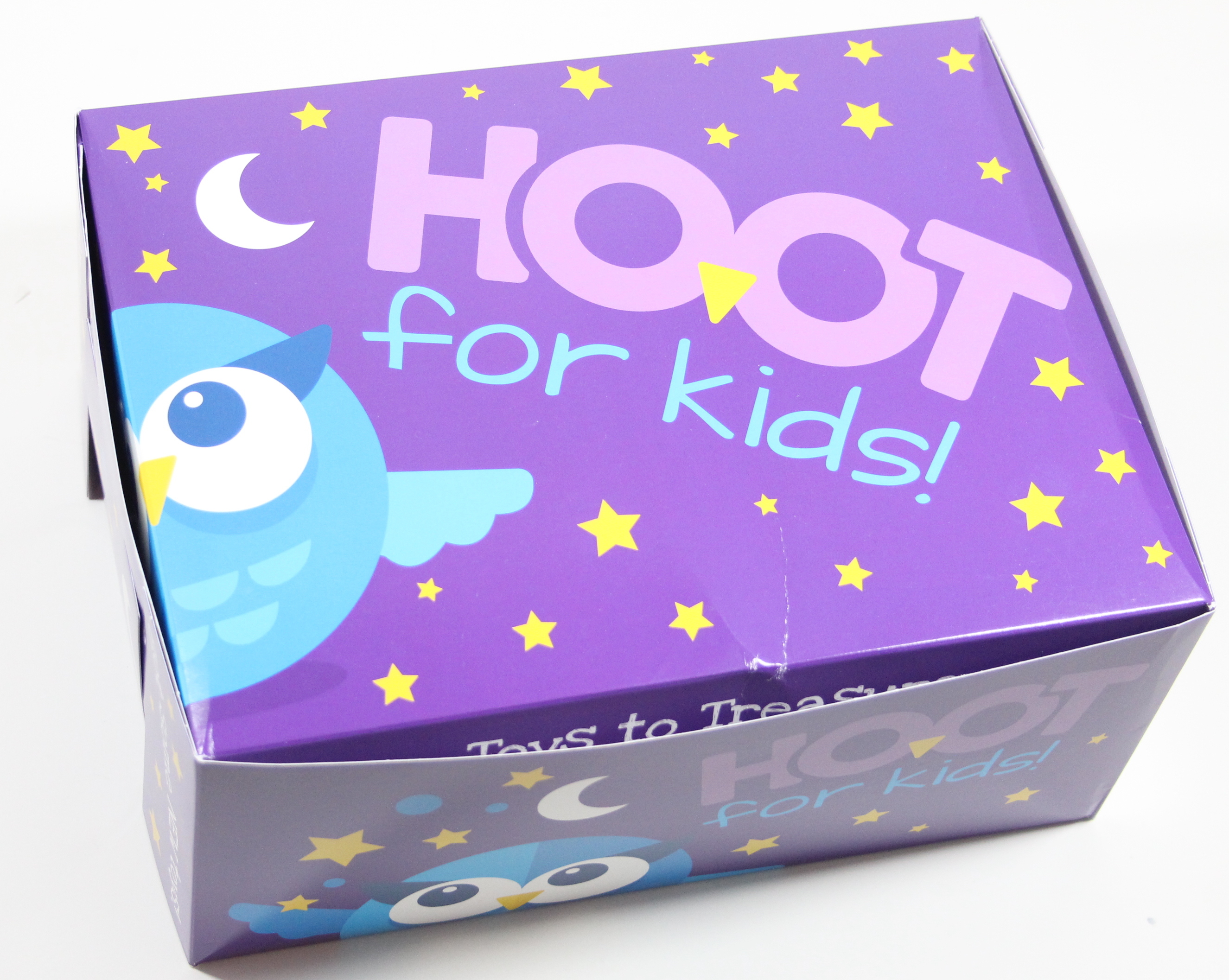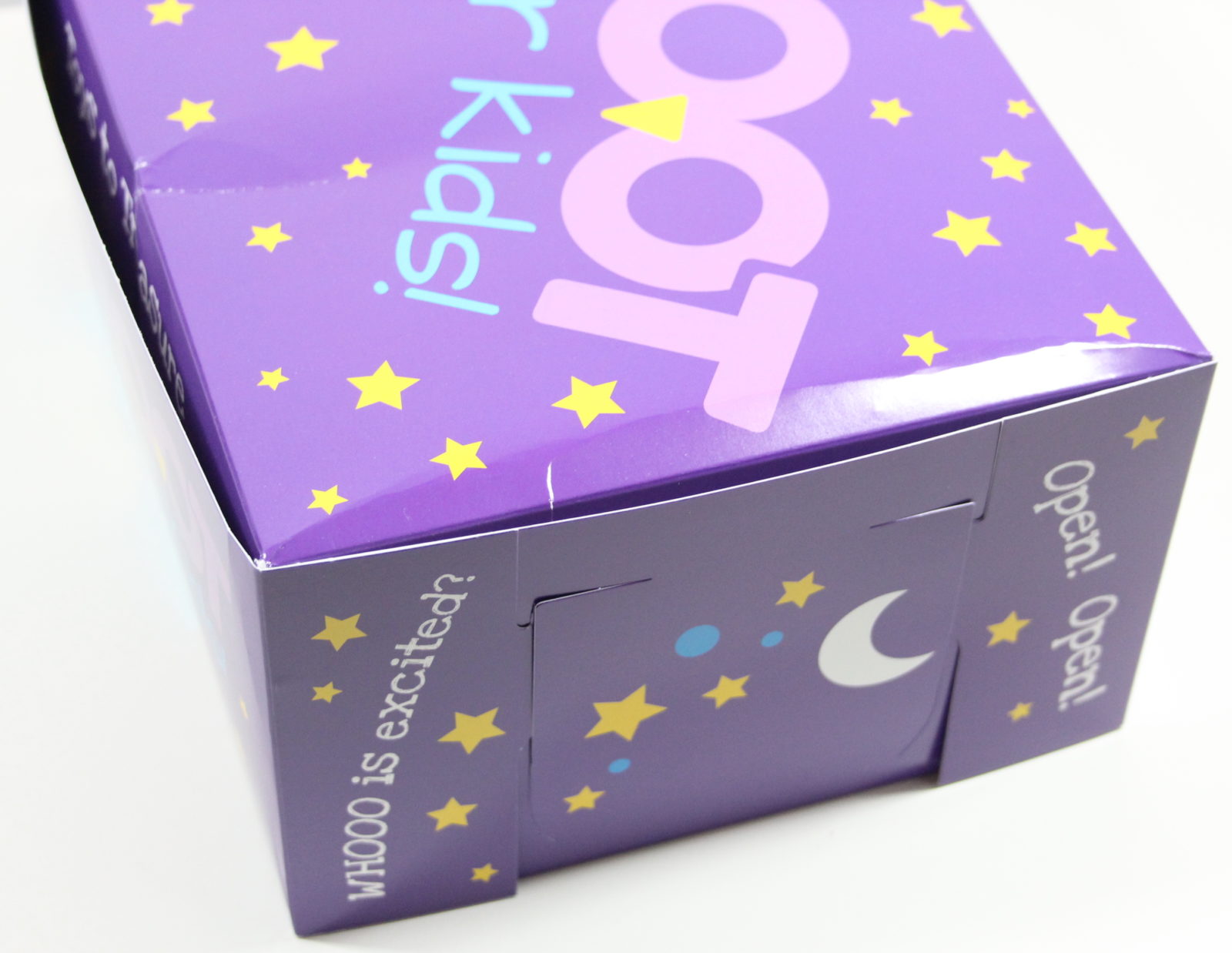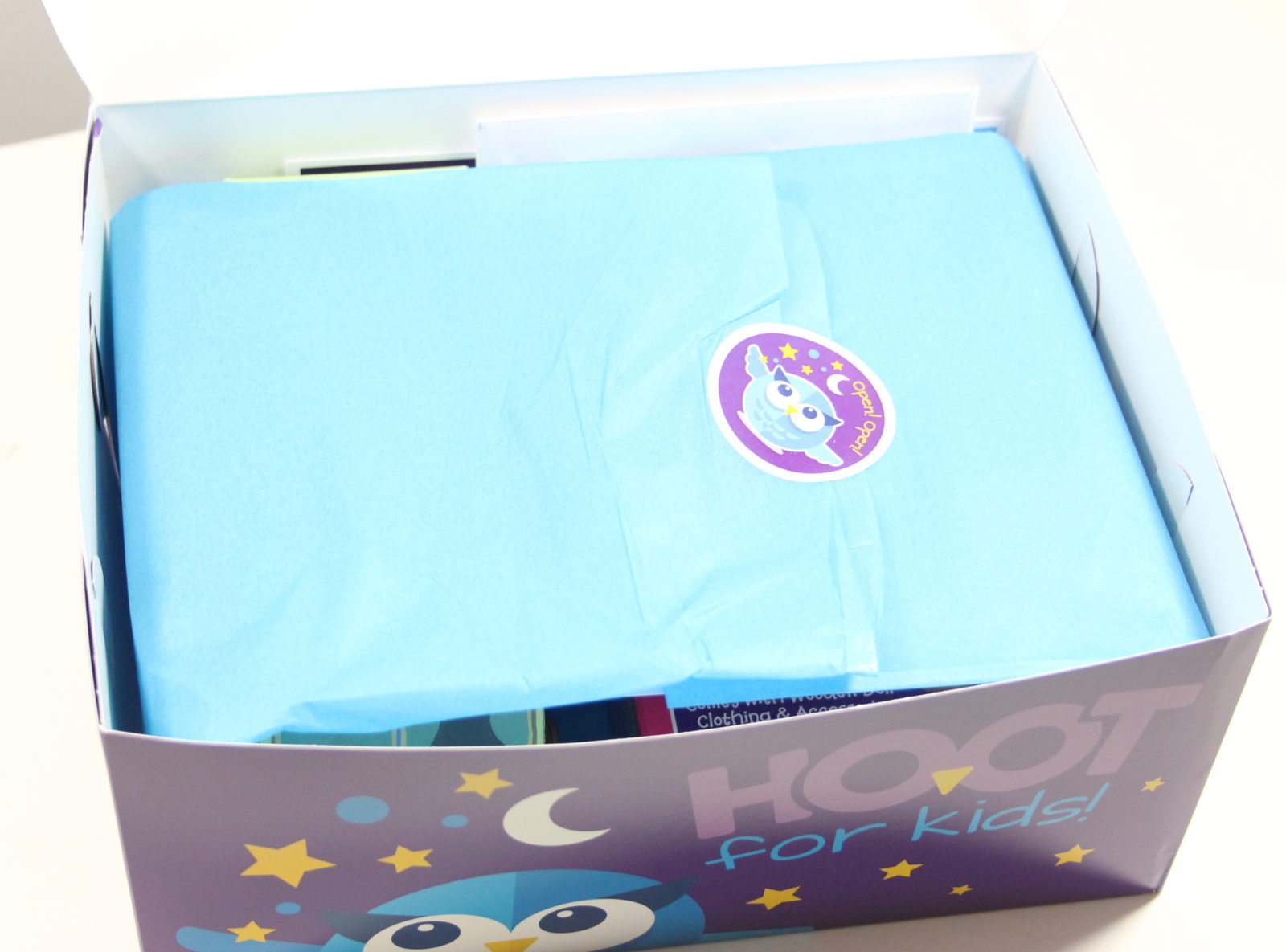 We received a HOOT for Kids monthly box to share with you all and it arrived in such an adorable box!  My daughter was beside herself wanting to open the box with the adorable owls on it.  She could not wait to see what was inside!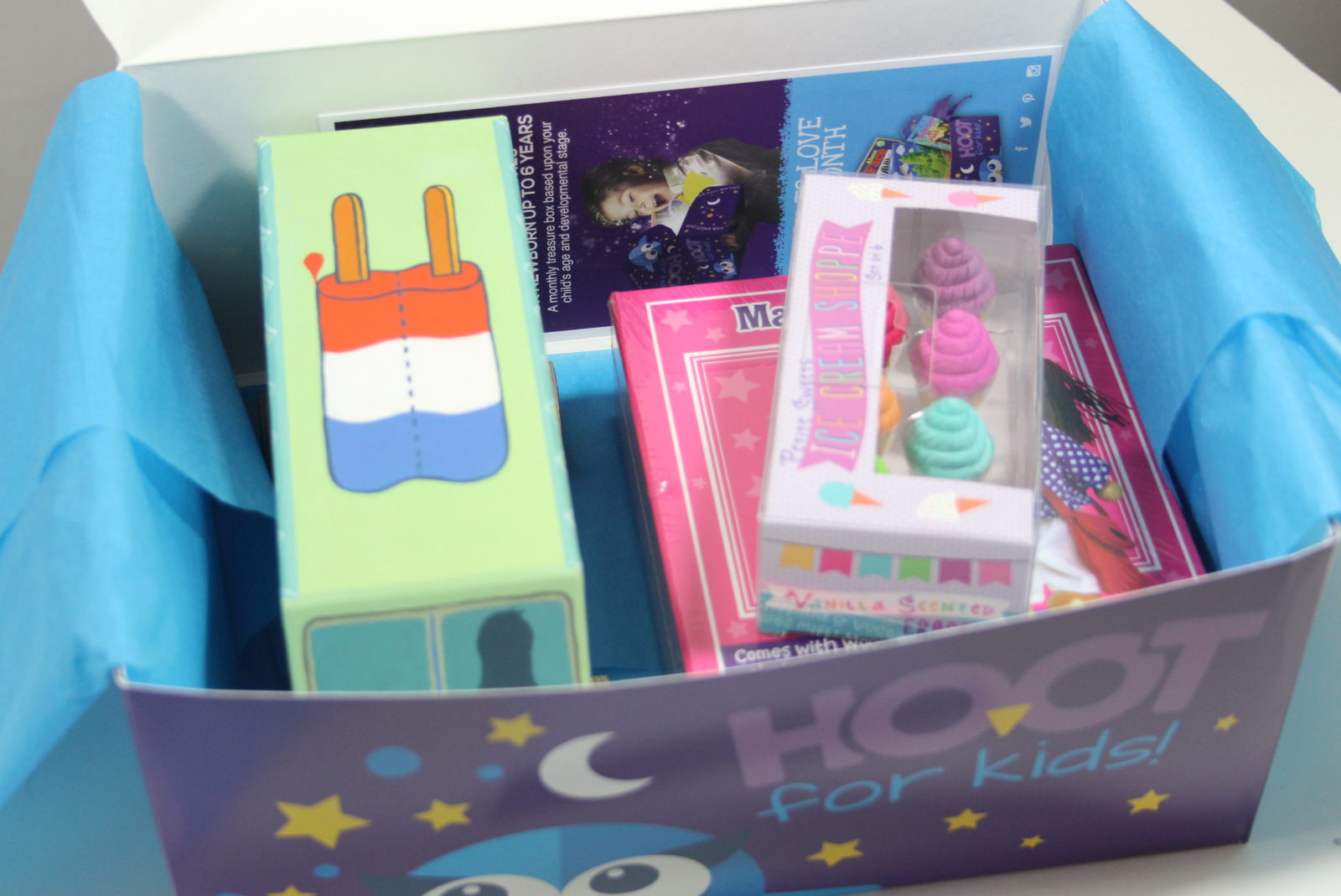 The box I'm sharing today is geared toward a girl at the age of 6.  We opened the box to find three toys:  a 48-piece ice cream truck puzzle, set of 6 vanilla-scented ice cream erasers, and a wooden doll with clothing and accessories.  Each box also comes with an activity card that shares fun activities and tips for play.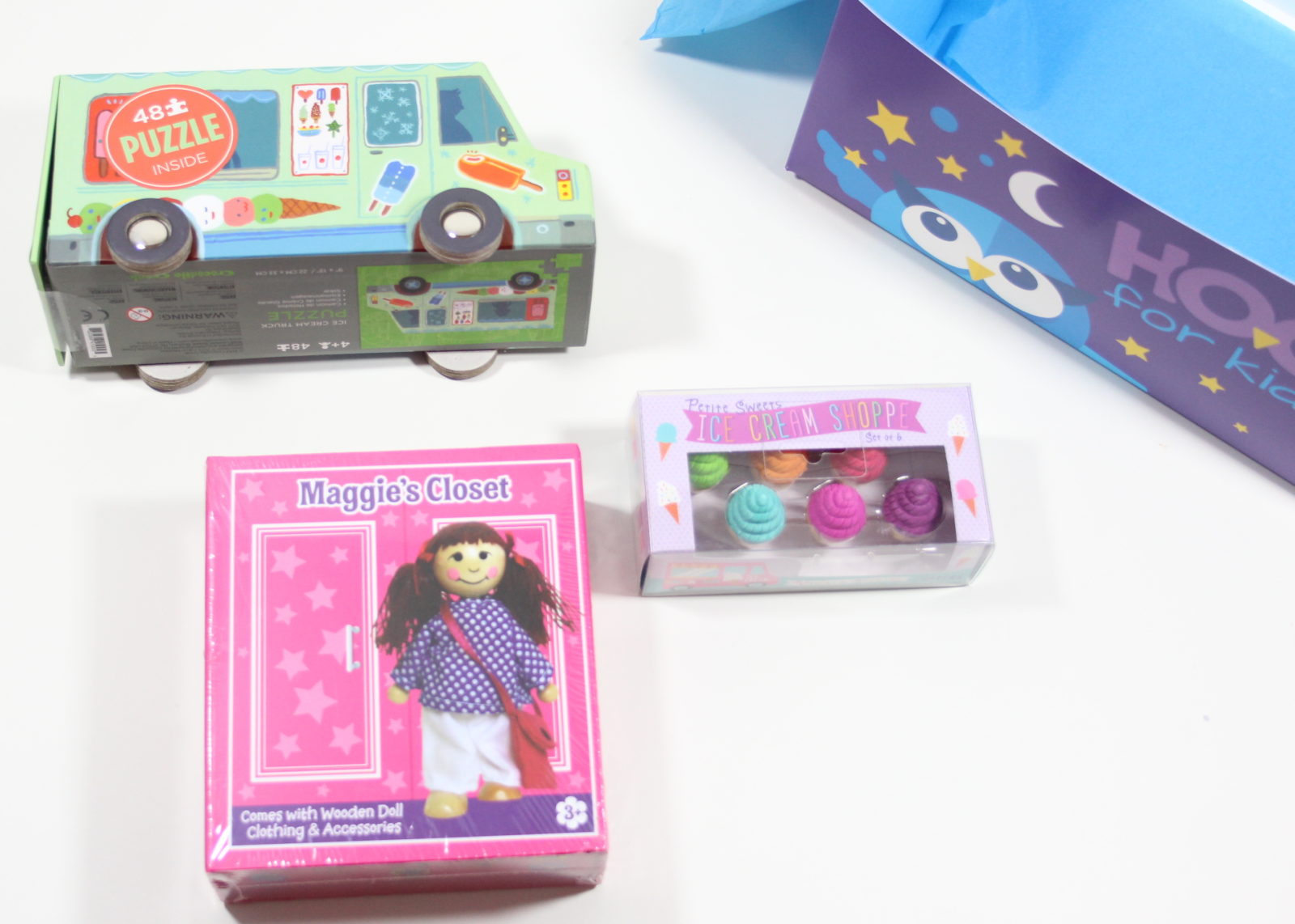 The toys in our HOOT for Kids box provide tons of benefits in strengthening developmental skills.  For example, the cute puzzle helps with cognitive skills while working to put the pieces together, physical skills in holding the pieces and maneuvering them to fit.  Puzzles are also a great tool in teaching patience while trying to put it all together.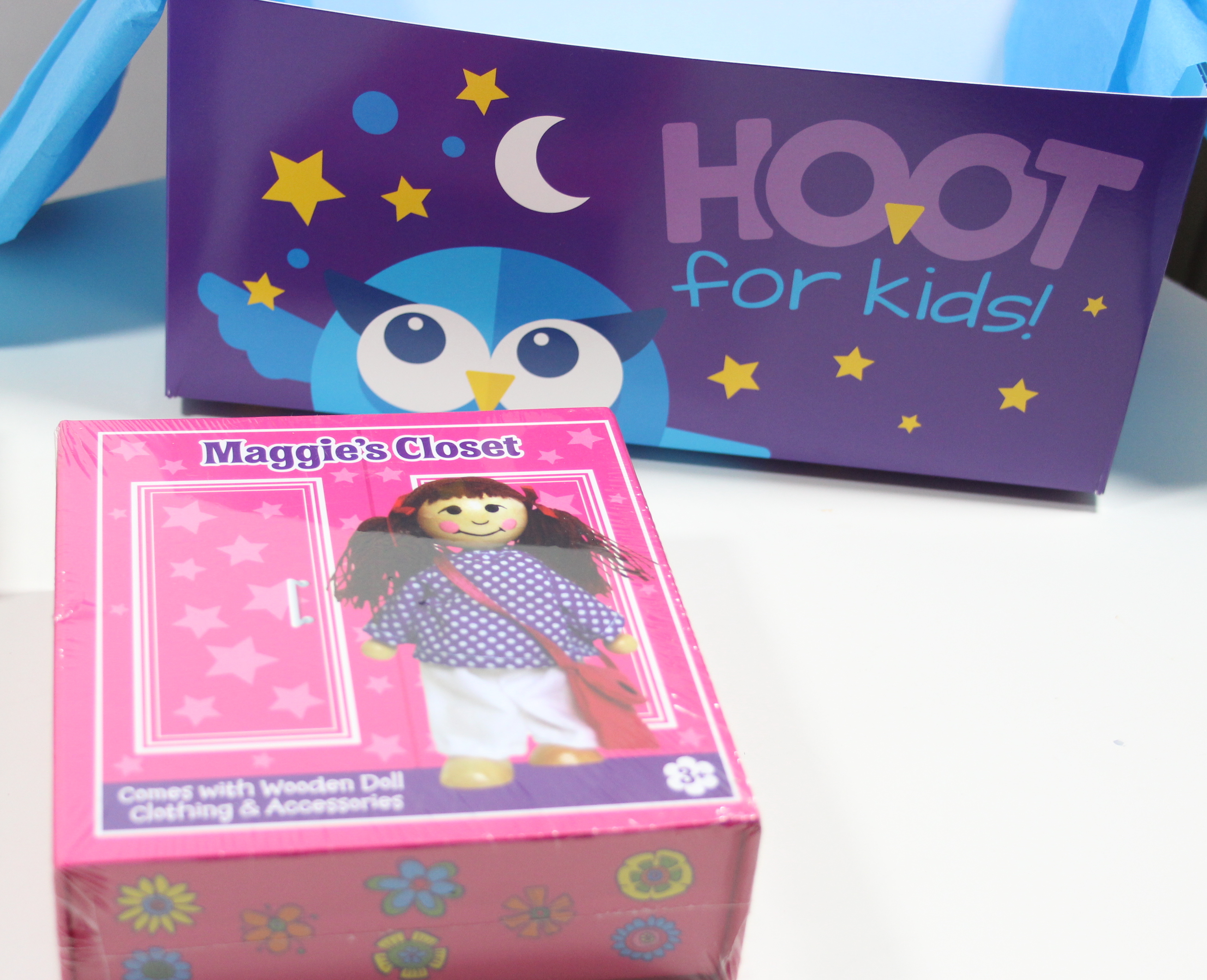 The wooden doll is a great tool for manipulating small, delicate items.  Changing the doll's clothes is a task your child can be proud of.  The pretend play with your doll is a great tool for using your imagination.  My daughter was in love with all three toys and the vanilla-scented erasers are SO up her alley!  Food-themed items are something that she is really into these days and I imagine a lot of kids are the same.  She is constantly drawing, writing, and creating so erasers are an item we have to stock up on.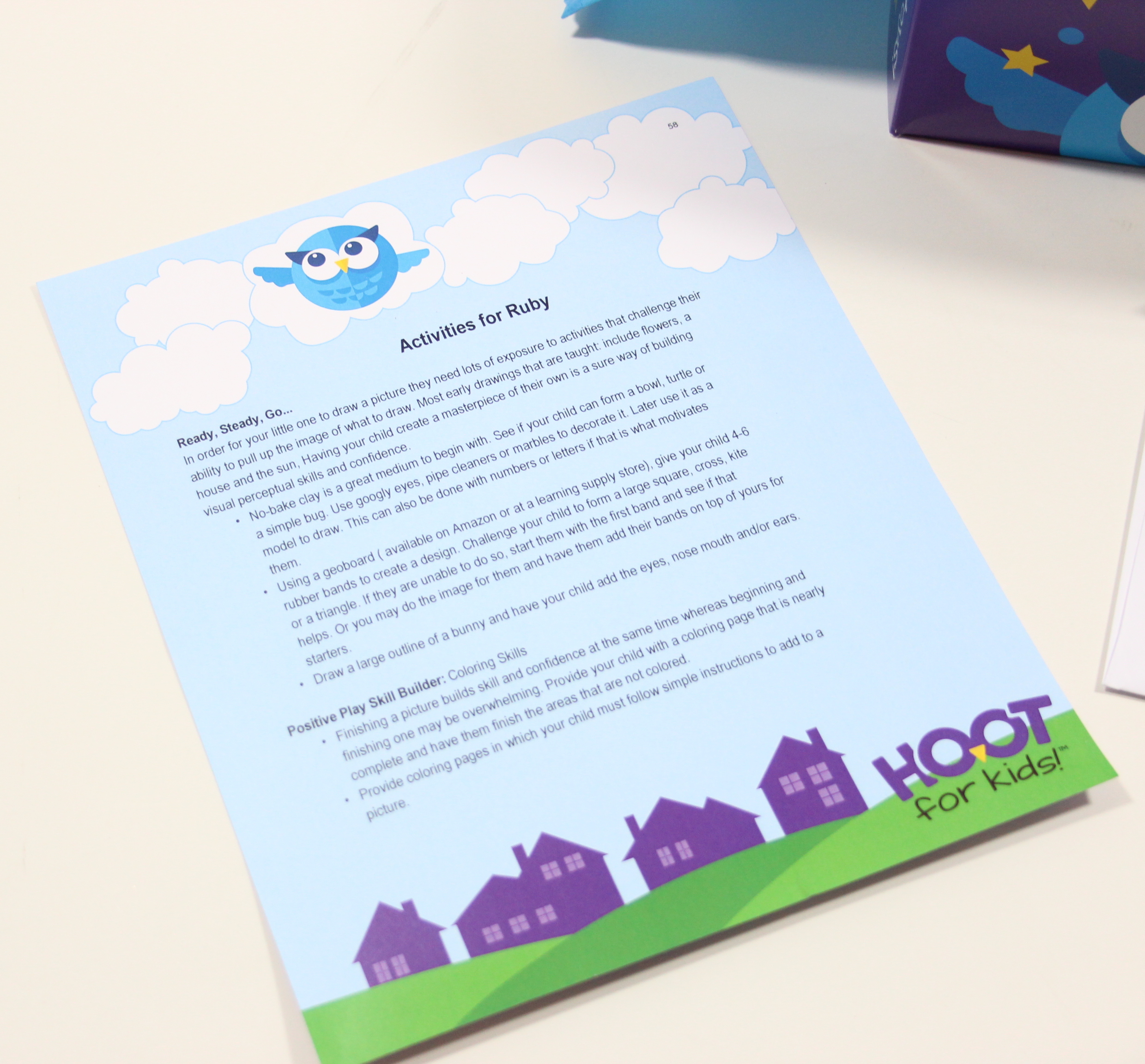 You may not have realized that something as simple (and fun) as drawing a picture can be essential in building skills like visual perception and confidence.  The activity sheets included are great for giving you these kinds of tips.  Each one shares information and ideas you may not have had on your own.  It really got our creativity juices flowing and competing these activities together has been an added bit of fun to our schedule.  We plan to get into the clay project over the weekend!  
HOOT for Kids is a no-commitment box service so you can sign up to receive one monthly box or more IF you choose to do so.  You can add extras to your monthly Treasure Box and there are plenty to choose from:  stuffed animals, apparel, accessories and more.  OMG, the Elephant Lovey is just beyond cute.  I know that's what I would choose for the perfect add-on for a little one If you add on $30 of extras, shipping is FREE!
Get a single HOOT for Kids Treasure Box for $34.99, perfect for gifting as well.  I can bet you will see a smile on the child's face just as soon as he or she gets a glimpse Hootie the Owl on the box!
Get or Gift a Box:  HootforKids.com  Use code 5OFFBOX10 to get $5 off your first box!