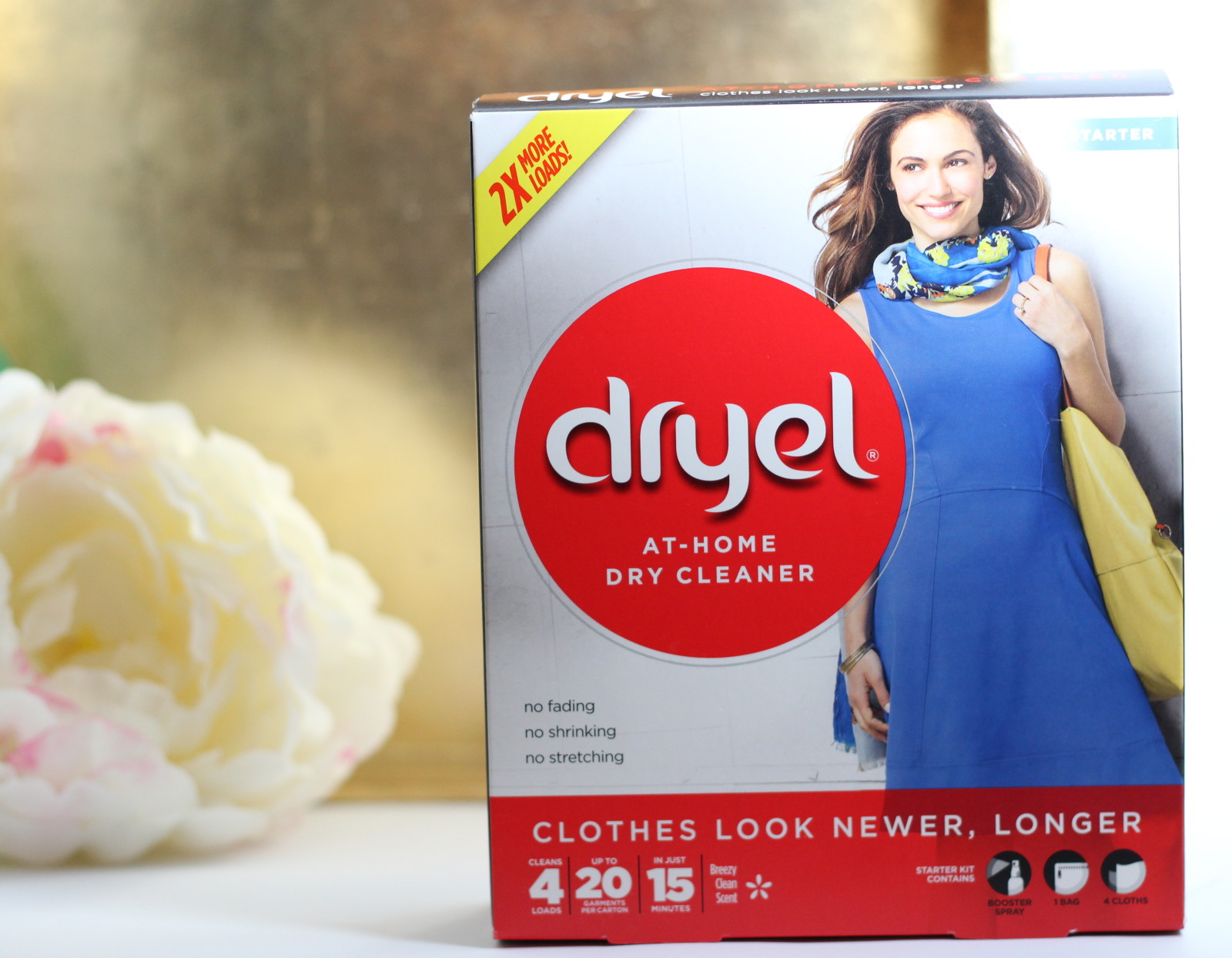 I'm happy to announce that I am a Dryel Ambassador for the next year! In case you don't know, Dryel is an at-home dry cleaner that is easy to use and keeps clothes looking newer, longer.  In the past, I have kept my "dry clean-only" clothing purchases to a minimum to save myself the hassle of going to the dry cleaner.  Maybe you have always been the same way?  With Dryel, you can refresh your clothing at home in just 15 minutes and deep clean in just 30 minutes…all in the comfort of your home!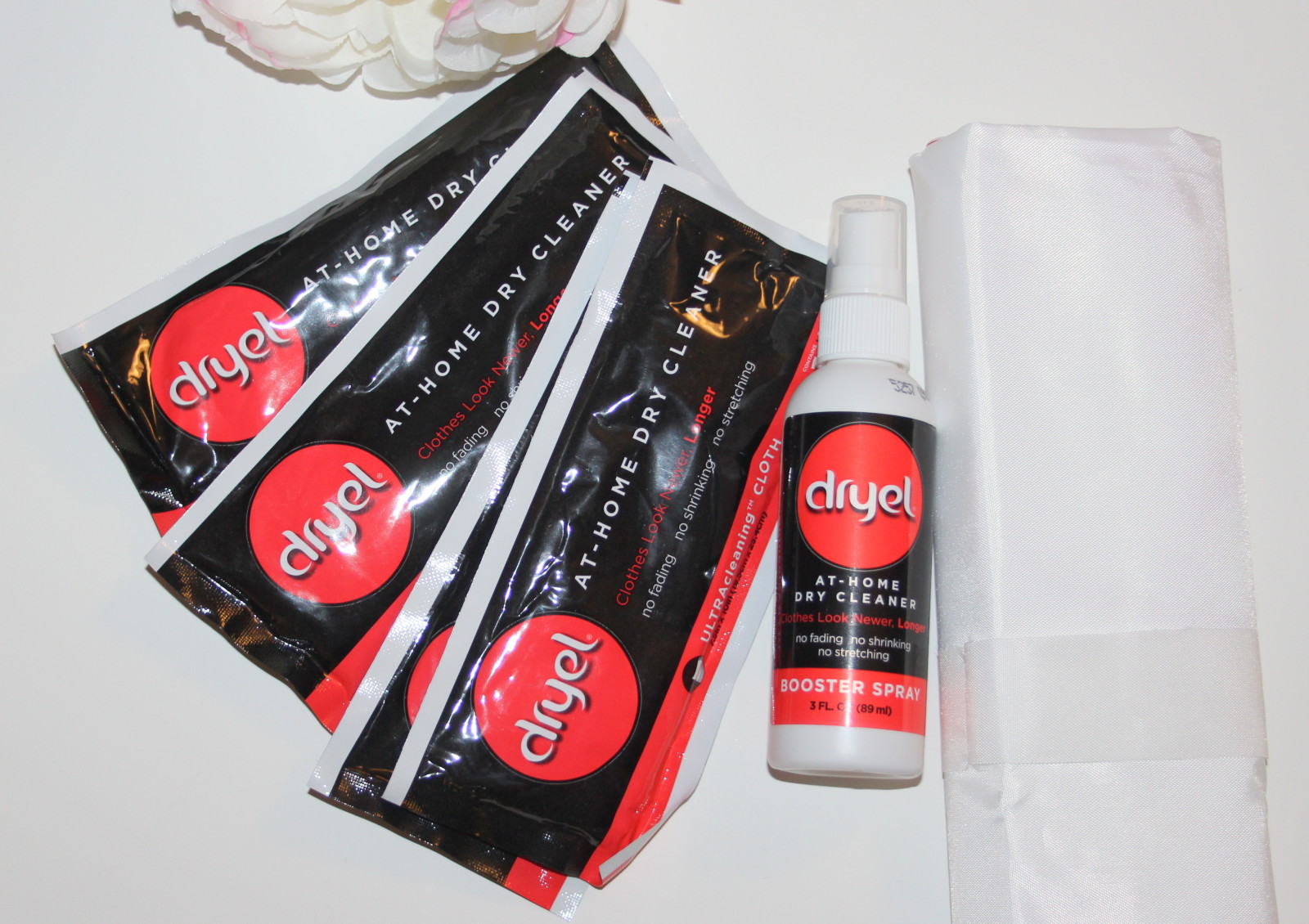 The Dryel Starter Kit includes all you need to get started with dry cleaning your clothing, bedding and more at home:  Booster Spray, 1 Fabric Protection Bag, 4 ULTRAcleaning Cloths.  The instructions are simple enough:  1.  Pre-treat any stains or add a cleaning boost to heavily soiled items with the Booster Spray  2.  Add 1-5 items to the reusable Fabric Protection Bag, unfold a Dryel ULTRAcleaning Cloth, add to the bag 3.  Zip bag, place it in the dryer, tumble dry on Medium Heat for 15 minutes to refresh or 30 minutes to deep clean. Do not place any other garments in the dryer while using Dryel  4.  Hang your items to help wrinkles fall out.  Your items are now clean and ready to go!  A bonus for me, is that the Breezy Clean scent is so fresh.
Not only is the process simple, Dryel is easy to find at major retailer everywhere.  Priced at around $9.99 for the starter pack (4 loads / 20 items) this makes for a very economical alternative to going to the dry cleaner.  The Fabric Protection Bag is reusable for up to 30 loads, so that reduces waste as well.  You can buy refill kits that include additional Booster Spray and Cloths when you run out.  
What Dryel means for me is that I don't have to refrain from buying items that I love just because I don't want to bother with dry cleaning.  I can still remember a beautiful sweater that I left at the store for that very reason this past year!  Dryel means freedom for me.
Grab a Dryel coupon here
Today's conversation is sponsored by Dryel, all opinions are my own.
Have you tried Dryel yet?  Are you ready to dry clean at home?