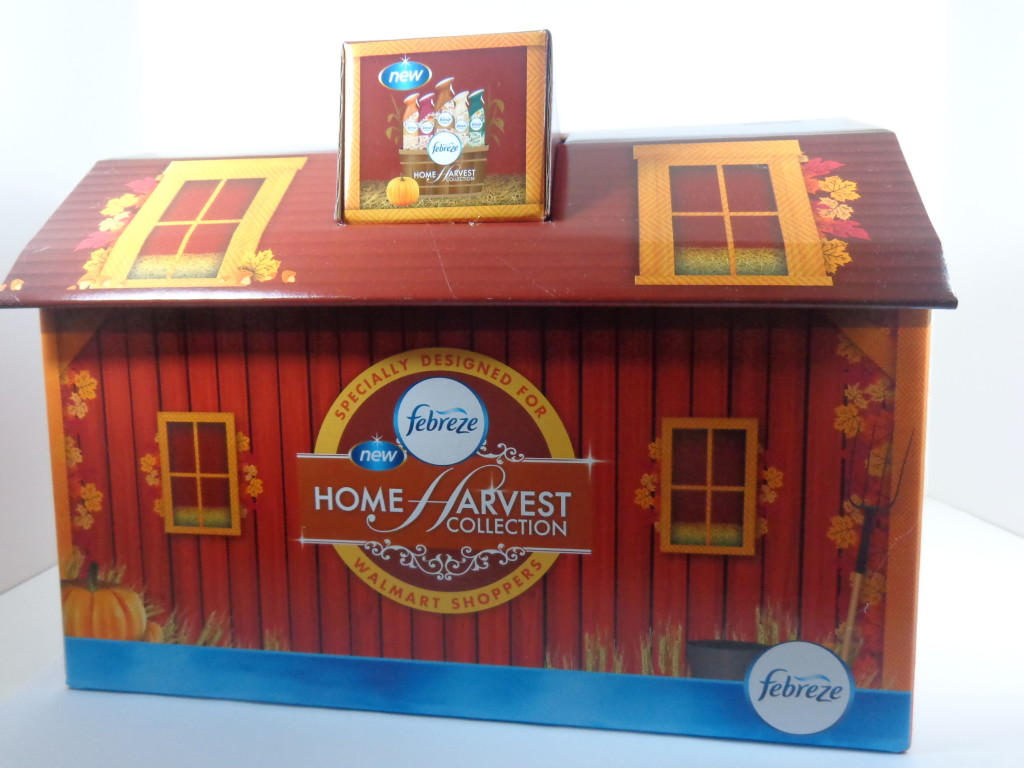 I recently received a fun, fall package from SheSpeaks and #FebrezeFall that included samples of the Febreze Home Harvest Collection…and some extras!  The Febreze Home Harvest Collection is available at Walmart and includes 5 new fall scents: Autumn Harvest, Toasted Almond, Sugared Cranberry, Spiced Pear, and (my favorite) Vanilla Latte.  The package I received included a recipe box full of fall recipes, activities, and home decor ideas all inspired by Febreze Home Harvest Collection.  Since coffee is my thing, I knew I wanted to make the Iced Coffee Float!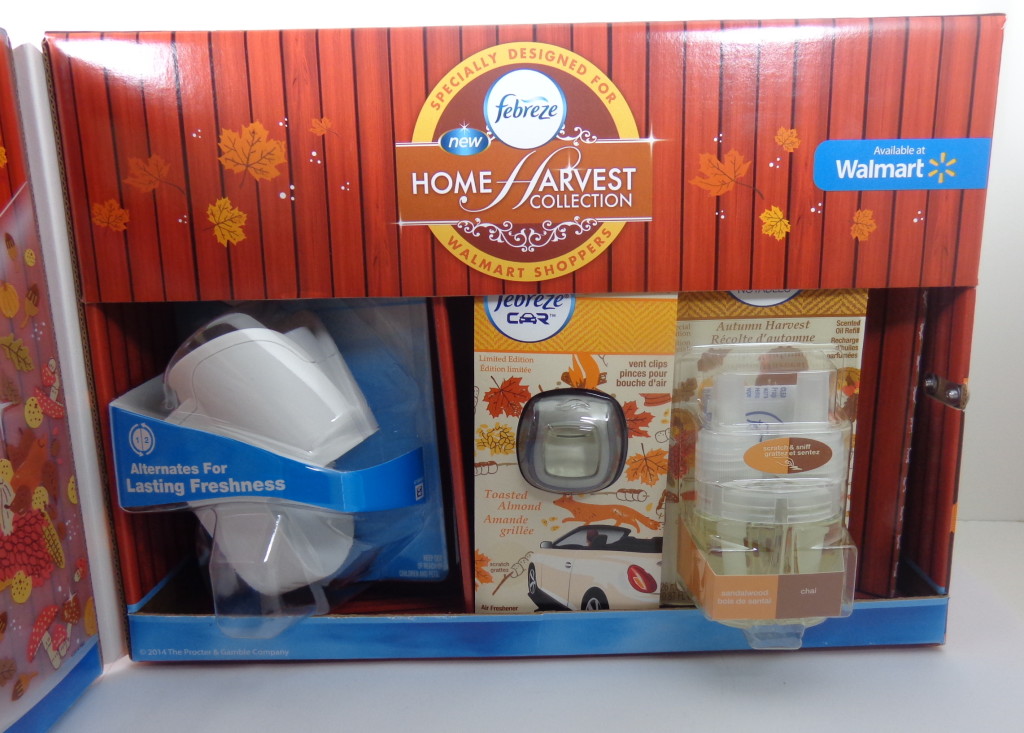 Before we get into the delicious recipe, you should know that the limited edition Febreze Home Harvest Collection scents are available in a few varieties: Febreze NOTICEables, Febreze Vent Clips, Febreze Air Effects, and Febreze Scent Candles.  I have been a fan of the scented candles for many years but am a new fan of the Vent Clips.  I use these in my car vents as well as at home.  They provide just the right amount of air freshener.  I will be stocking up on the Vanilla Latte fragrance in ALL the forms, I just love it!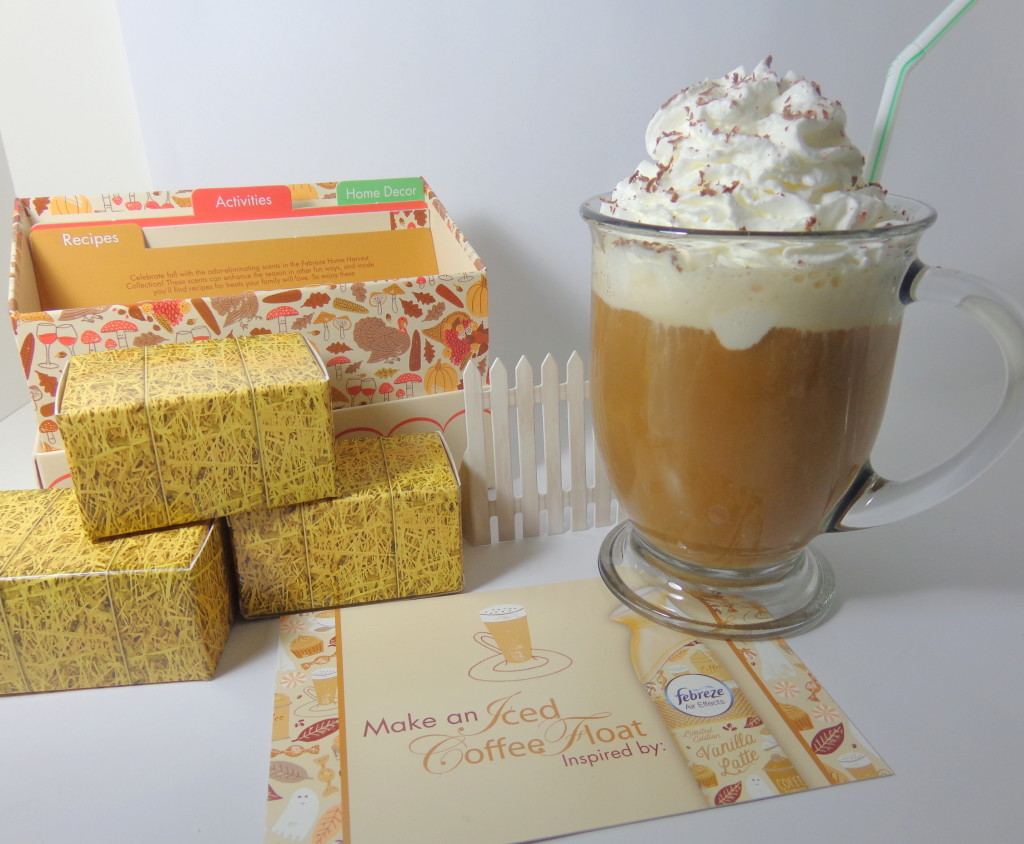 The Iced Coffee Float inspired by #FebrezeFall is so easy to make!  First, brew your coffee.  Next, put an 8 oz cup of coffee in the freezer for cooling, about 10 minutes is good.  You don't want to use hot coffee for this recipe.  Then, add two big scoops of vanilla ice cream to a nice glass, pour your coffee over it.  Since one of my favorite parts of a coffee drink is the topping, I added a bunch of whipped cream and some chocolate shavings.  Hello, delicious!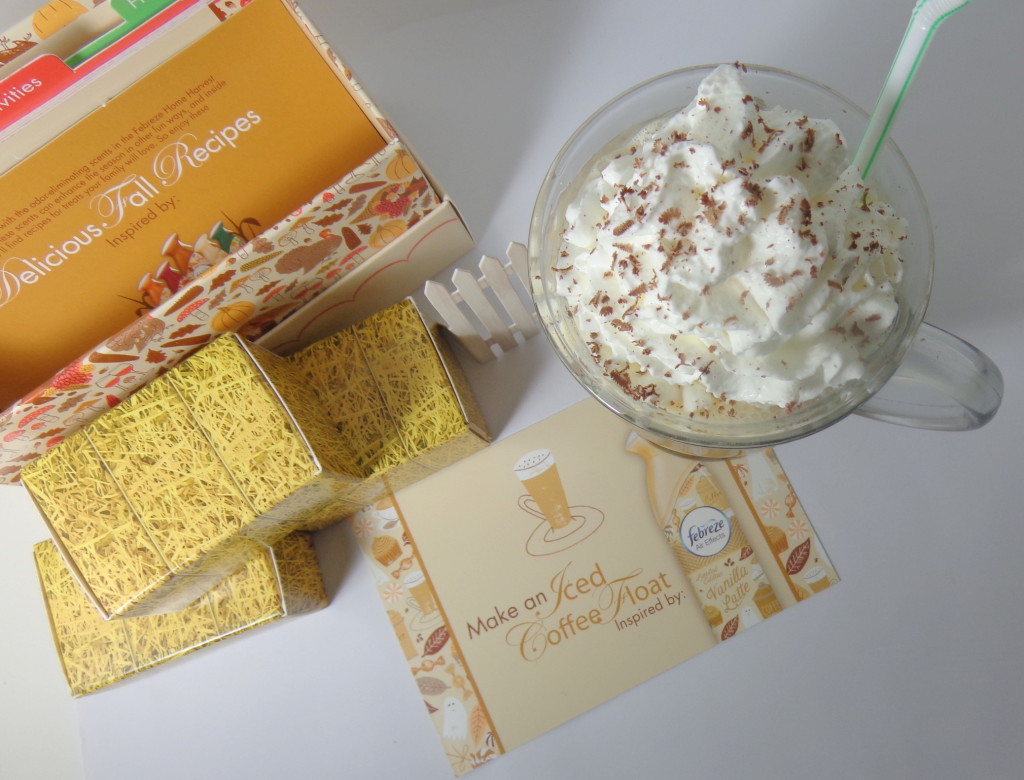 The Iced Coffee Float is something you can make for yourself as a nice treat or even put together quickly for company.  Those coffee-lovers in the group will thank you and the others will be converted to coffee-fanatics immediately!
Febreze Home Harvest Collection can help you get your home ready for fall.  Why not spritz a pinecone centerpiece with one of the new Fall scents for the perfect finishing touch on your home?  I will be using that idea myself soon!  To get more Fall inspiration, LIKE Febreze on Facebook, and FOLLOW on Twitter.  This is a limited edition so be sure to stock up at Walmart before they
This is a sponsored post for SheSpeaks and Febreze.
Will you try the Iced Coffee Float recipe?  Which of the #FebrezeFall scents will you be searching for this season?