This year has been about minimizing my massive collection of beauty products.  I have eliminated a ton of skincare, makeup, and more.  Today I'm talking about one product that has been an absolute staple in my every day skincare for quite a while now…and it's something that I will certainly replenish when I run out.  Kiehl's Cactus Flower & Tibetan Ginseng Hydrating Mist is just so pleasing to use throughout the day.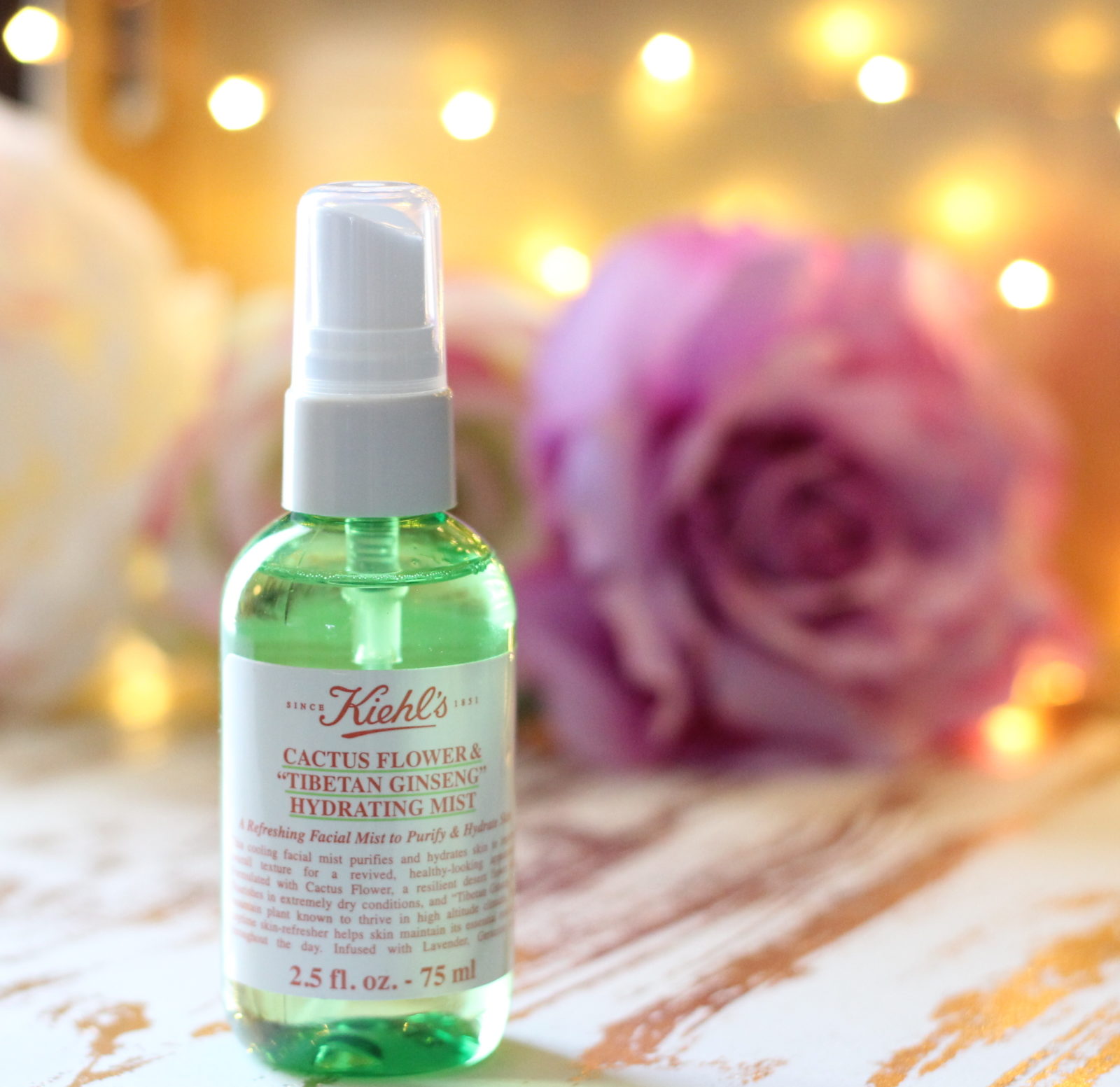 Kiehl's Cactus Flower & Tibetan Ginseng Hydrating Mist uses "a blend of Lavender, Geranium, and Rosemary essential oils to detoxify skin and protect it from environmental aggressors."  Cactus Flower provides hydration and helps to improve skin texture. Tibetan Ginseng increases skin cell respiration, leading to a less dull and more youthful appearance.   All of these ingredients together make for one of the very best skincare products I have used in a long time.  I say this because I honestly reach for this mist more than once in a day and always look forward to using it.  I love the fresh fragrance and the way it somehow has a calming effect on me.  I starting using this mist when it was still very hot weather and love it to cool off my skin.  I brought it with me on my last trip to Arizona and it was absolutely perfect as a daily toner in the dry, desert climate.  Spritzing it on my face after my cleanser, it provided extra hydrating and much-needed refreshment.  I continued to use this mist once I returned home and the weather has gotten cooler.  I find myself not wanting to skip this step every night after my facial cleanser.  I also find myself spritzing it on in the middle of the day…just because.
Kiehl's Cactus Flower Tibetan Ginseng Hydrating Mist has found a permanent place in my skincare routine.  Love it!
Product received from PR for editorial consideration, all opinions expressed are my own.
SHOP: Kiehls.com
Have you tried this hydrating mist yet?