Over the Summer I had a whole skincare routine that included products that were perfect for warm weather.  Did you miss my favorite moisturizer for the summer?  or the facial cleanser that's good for after the gym?  Now that it's getting colder out, I've added a couple of products that can whip my dry skin into shape right now.  Kiehl's always does facial products right and these two products are no exception.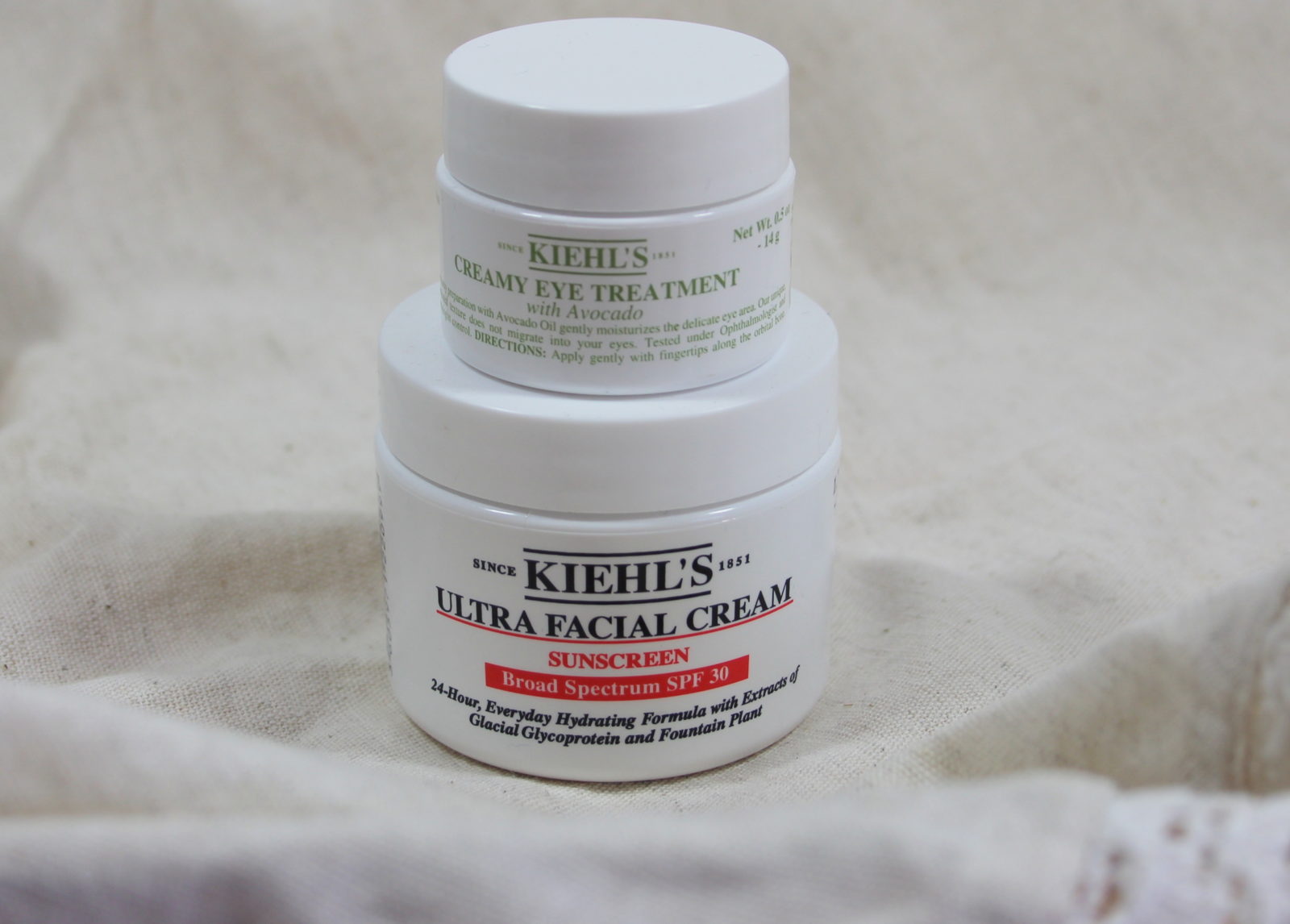 Kiehl's Ultra Facial Cream with SPF is the absolute best for colder months.  It is an ultra-hydrating formula that has been tested and shown to work in extreme cold.  The SPF 30 has you covered for sunscreen.  Kiehl's does offer a version without the SPF so you can use this at night, too.  The under $30 price tag is just right.
Kiehl's Creamy Eye Treatment with Avocado is a heavier consistency to keep the undereye moisturized under dramatic conditions. It is the #1 customer favorite from Kiehl's!  You only need the tiniest dabs under your eyes as it is so creamy and hydrating.  I love the price point of this eye cream too, very affordable!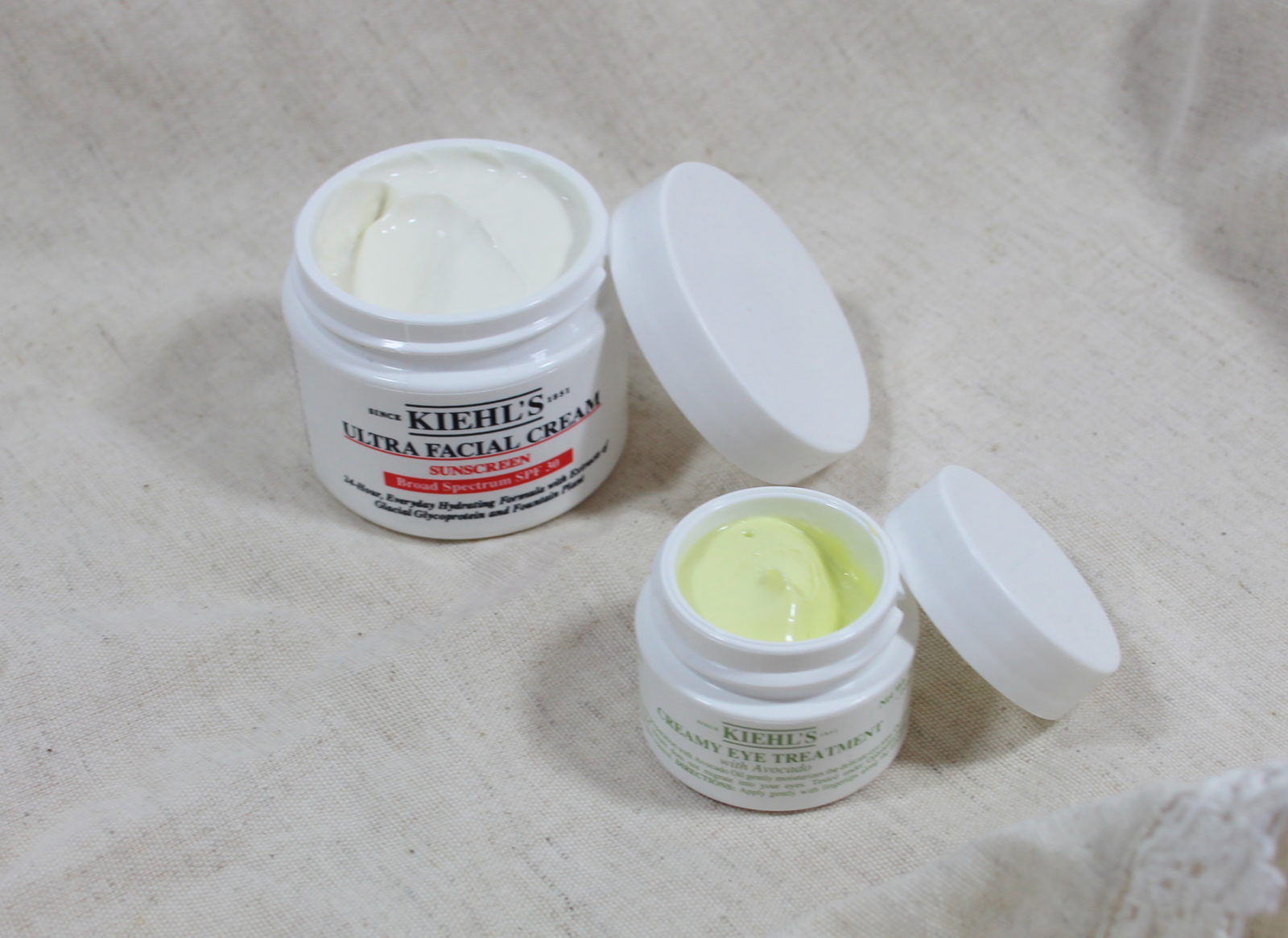 If you are looking for skincare that will take you through the colder months of the year, be sure to look into Kiehl's.  There is something for every skin type from moisturizers, to lip products, and more.  I still use this facial spray and this cream as well.  The Kiehl's brand are products that I always go back to!
Product received from PR for editorial consideration, all opinions expressed are my own.
SHOP:  Kiehls.com – Be sure to check the offers page and join the Rewards Program!
What's your favorite Kiehl's product?