The beauty product that I can never seem to get enough of is a great mask.  The main reason is that I like a good instant gratification product.  I feel like facial masks usually deliver some kind of immediate result.  At least the ones that I call favorites!  Facial masks are also an easy way to perk up the skin with minimal time and effort.  Kiehl's sent over one of their newest products recently, the Turmeric & Cranberry Seed Energizing Radiance Masque.  I shared my first use of this mask on Snapchat a short while ago, so be sure to follow me there for product details before it ever hits the blog! (Username: myhighestself). Today, I'm sharing my full review so you can decide if it might be for you.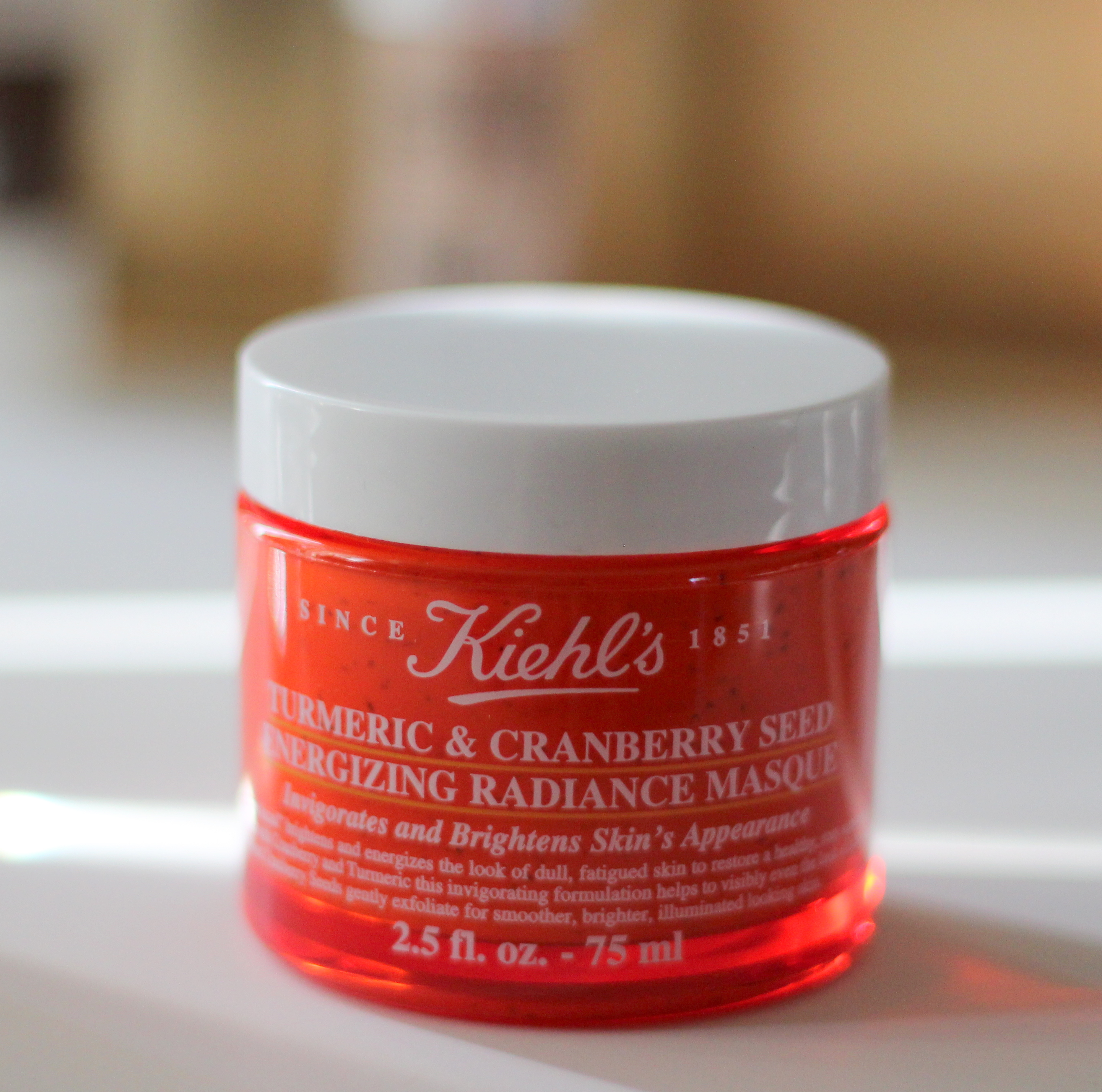 Kiehl's Turmeric & Cranberry Seed Energizing Radiance Masque is described as an "instant facial to brighten and energize the look of dull, fatigued skin to restore a healthy, rosy appearance.  Formulated with Cranberry and Turmeric, this invigorating formulation helps to visibley even the look of skin tone, while crushed Cranberry Seeds gently exfoliate for smoother, brighter, illuminated looking skin."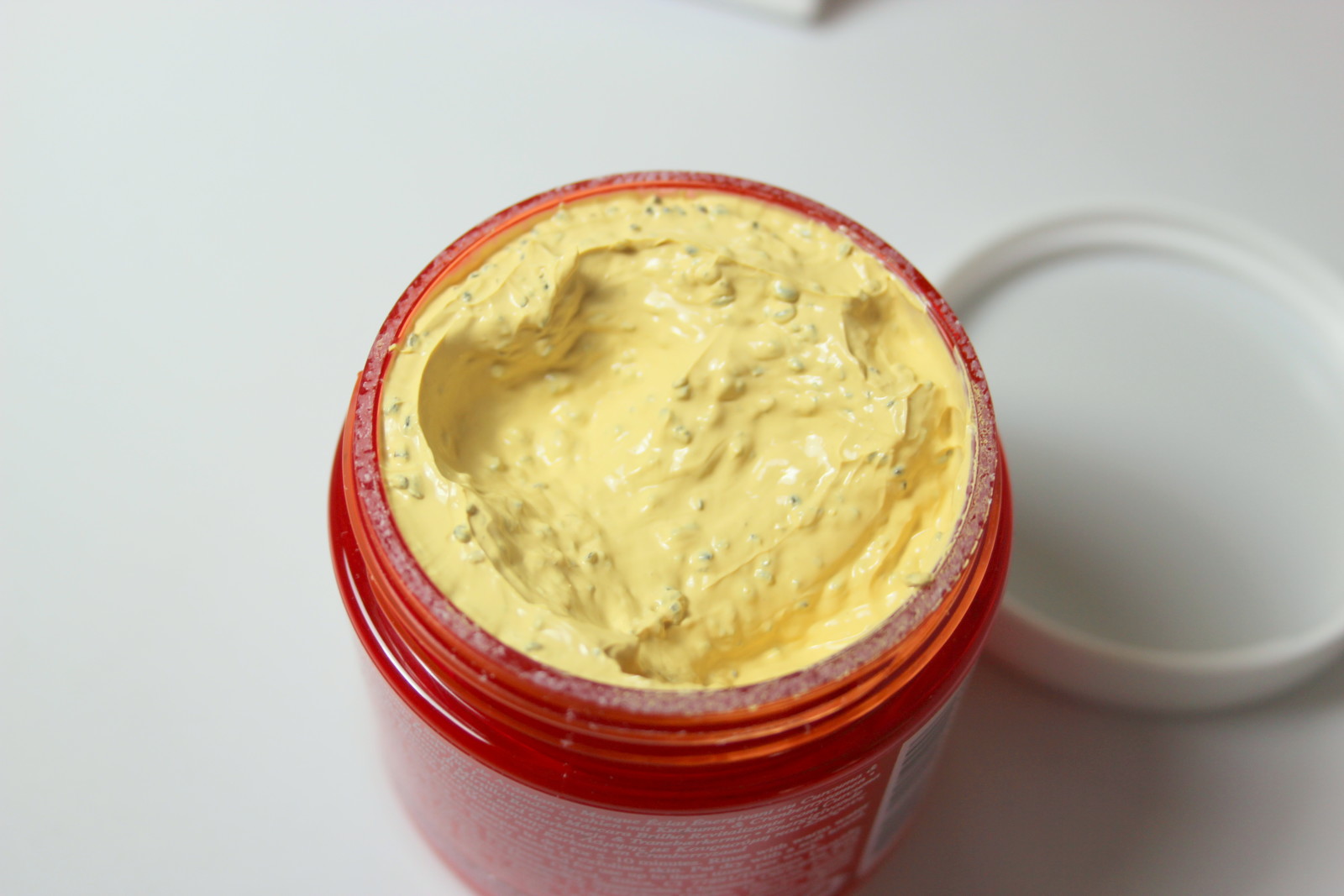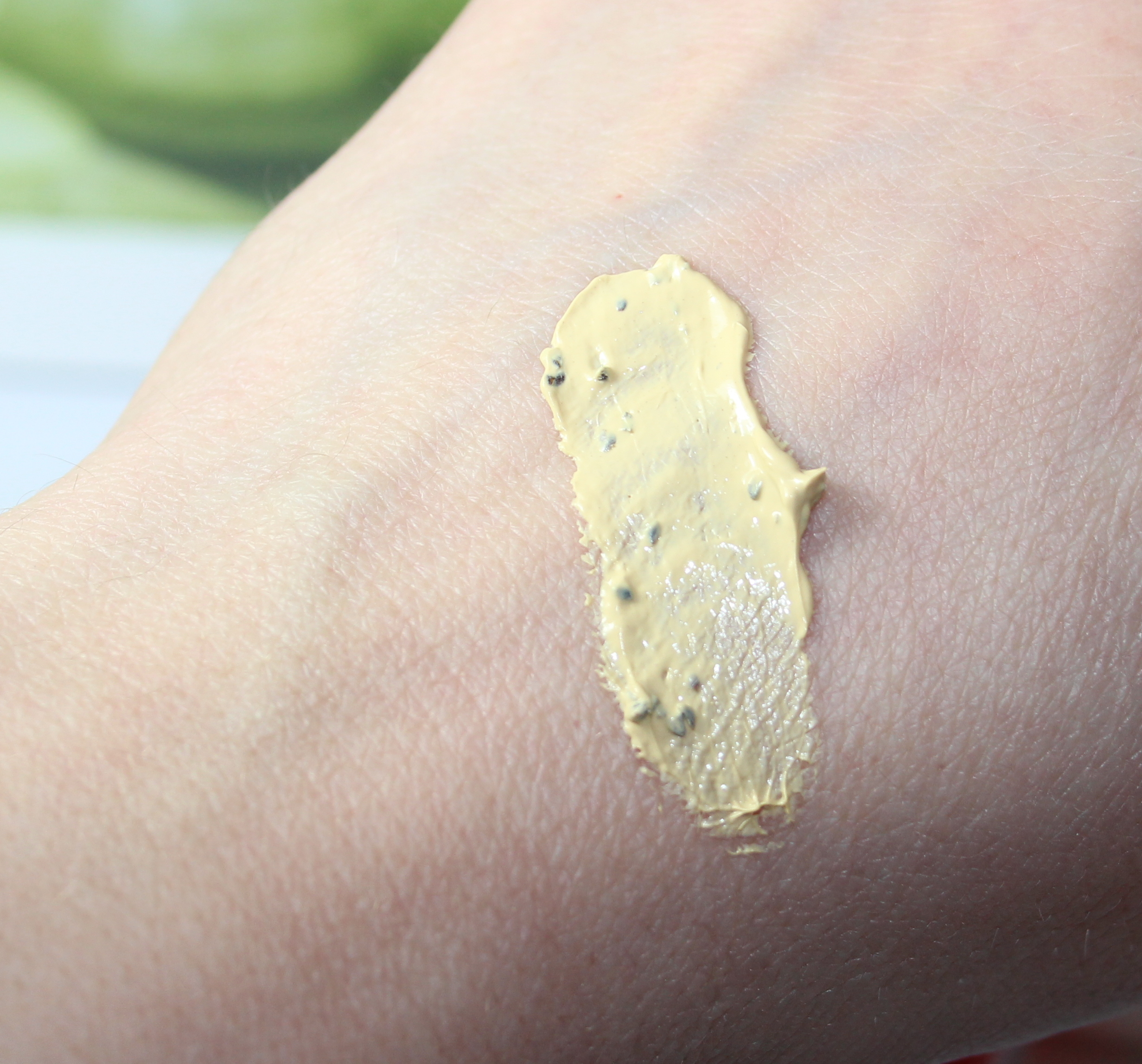 Kiehl's Radiance Masque is quite thick and you only need a visible layer on clean skin.  No need to slather it on.  You leave it on to dry for 5-10 minutes.  In my experience, my face became quite tight during the drying process.  The next step is to rinse with warm water and massage the mask into the skin, allowing the Cranberry Seeds to exfoliate the skin.  This step was a little bit of a challenge.  The seeds are quite large in my opinion and they don't really move around all that well on the skin.  I just massage it around the best that I can.  After a full rinse, just pat skin dry.  I found my skin to be absolutely more radiant after use!  I loved the feel of clean, open pores as well, almost like my skin could breathe again.  I love that type of feeling from a mask.  Since my skin has always been oily and acne-prone, I look to masks to keep my pores in check.  The Kaolin and Bentonite Clay ingredients are amazing for pulling gunk out of the pores.  Other ingredients like Turmeric Root Extract, Eucalyptus Leaf Oil, Peppermint Leaf Extract and more all help pull it all together for your skin.  Kiehl's knows how to do a mask!  Their Rare Earth Deep Pore Cleansing Masque is a long-time favorite.  That reminds me that I need to replenish my supply!
If you are a facial mask junkie like me, go grab Kiehl's Turmeric & Cranberry Seed Energizing Radiance Masque just as soon as you can.  It's a keeper!  Why not grab a nice value set with 3 Kiehl's masks?  Be sure to sing up for Kiehl's Rewards to earn rewards for buying your favorites.
Product received from PR for editorial consideration, all opinions expressed are my own.
SHOP: Kiehl's stores, Kiehls.com