If you've been around here for any amount of time, you know that I enjoy skincare quite a bit.  KORRES Wild Rose Vitamin C Petal Peel has made its way into my skincare rotation and I'm pleased to share my thoughts with you all.  This is a 2 step Brightening and Resurfacing System that uses alpha-hydroxy acids and natural fruit enzymes to get rid of rough, dead skin cells.  The result is smoother, softer, more radiant skin.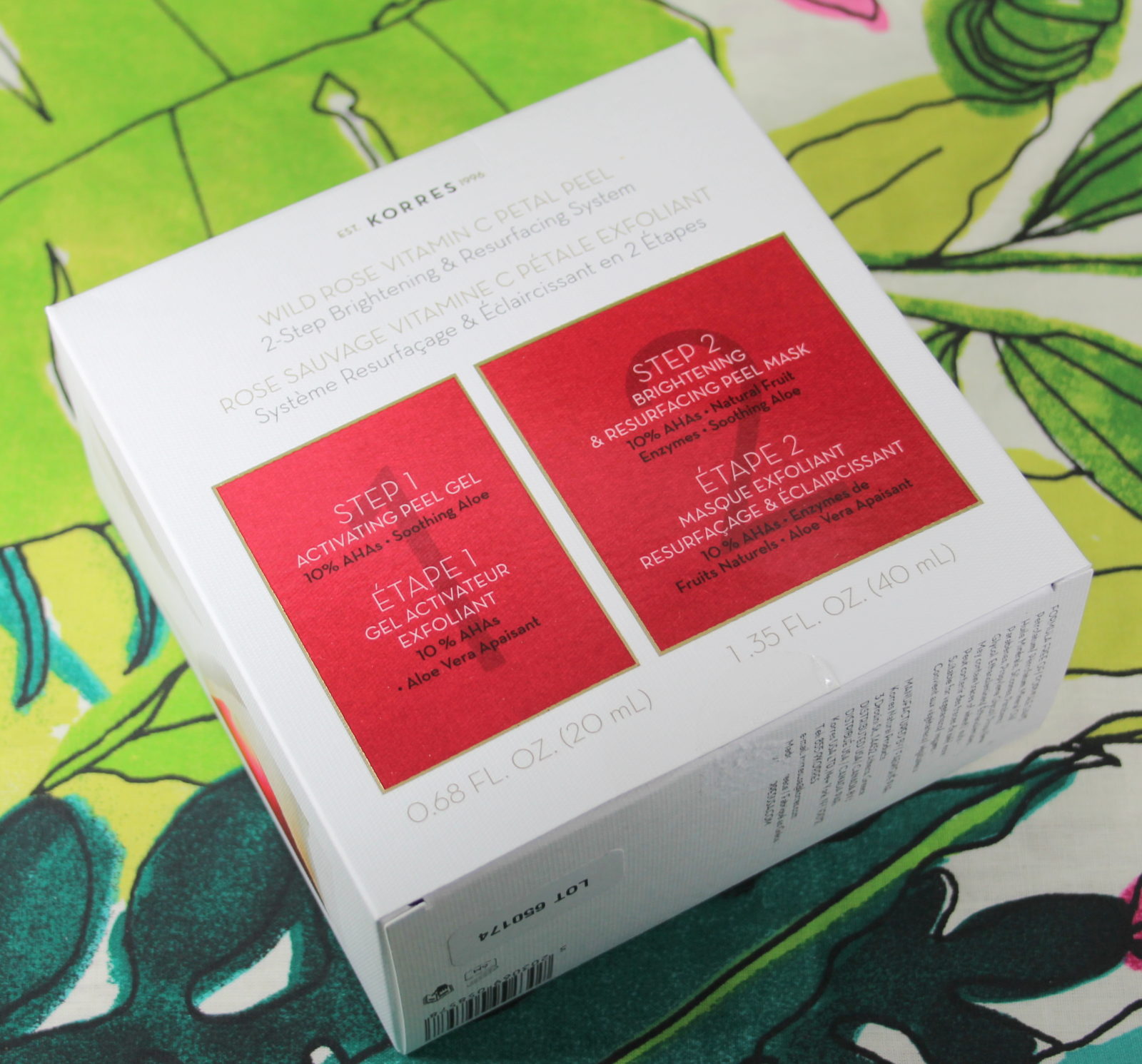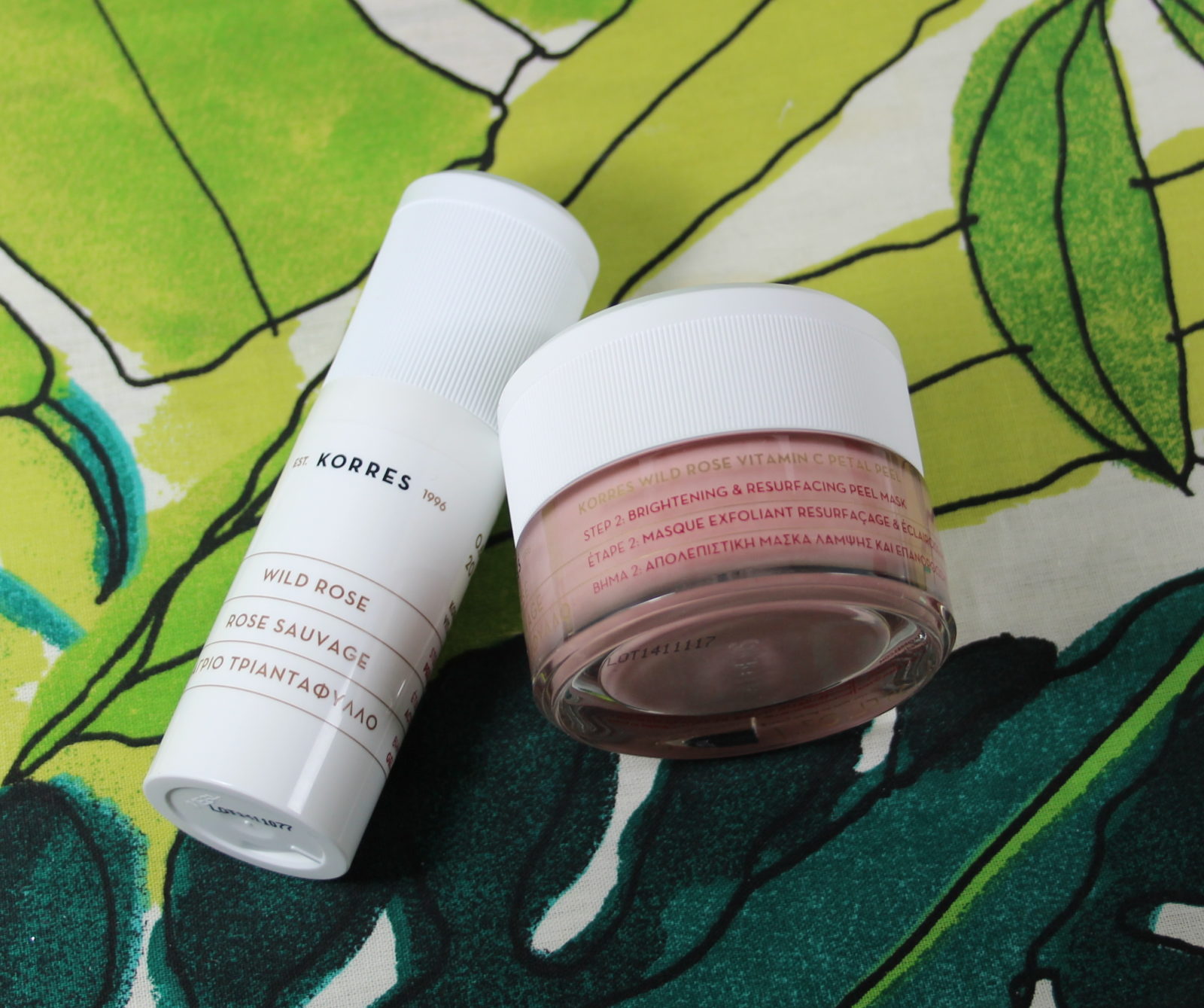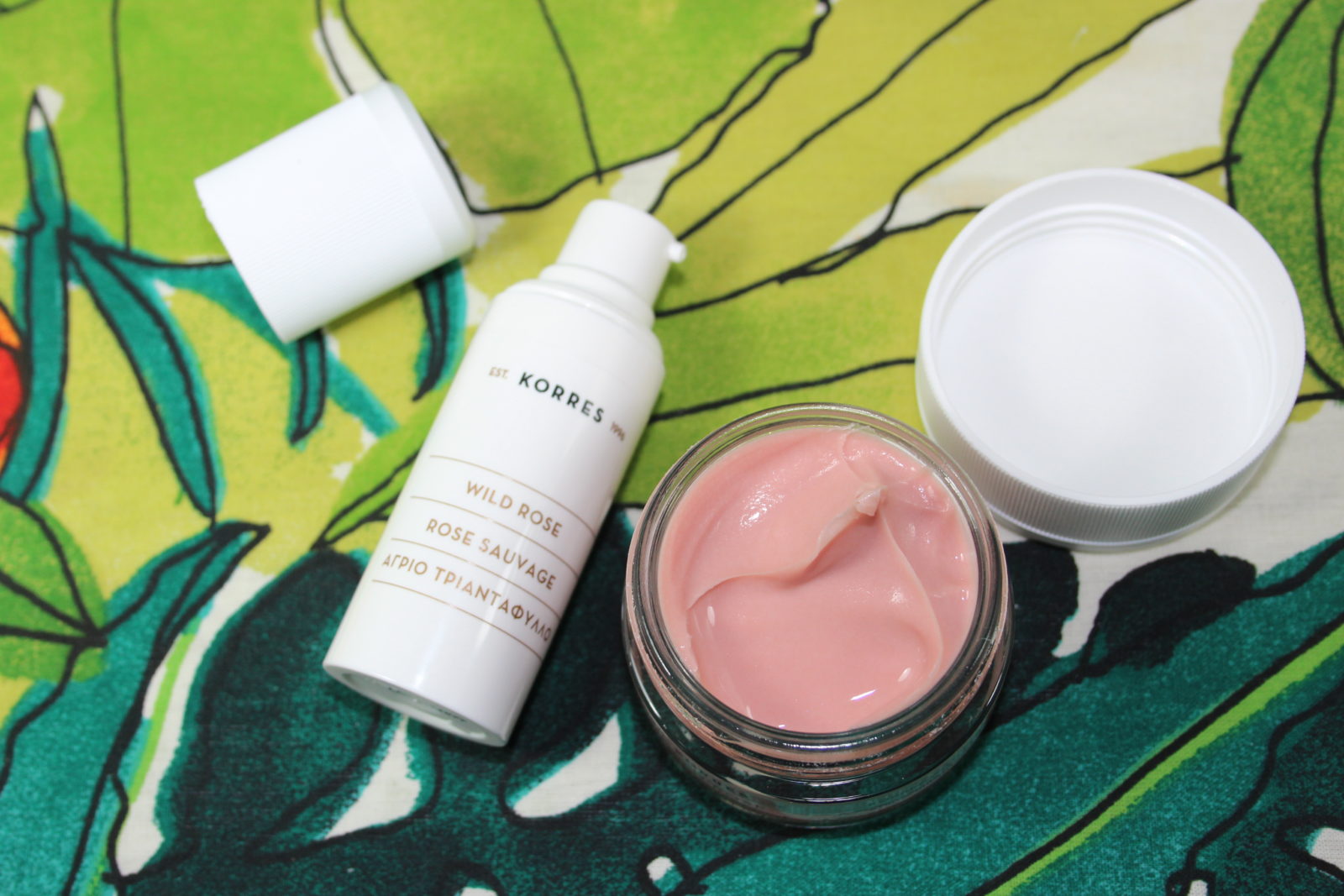 Step 1 is the Wild Rose Activating Peel Gel, a thin consistency, aloe-based gel that cleanses the skin and opens the pores to help Step 2 work better.  You apply  a thin layer onto a clean, dry face.  Wait 30 seconds for it to dry then apply Step 2.
Step 2 is the Wild Rose Brightening & Resurfacing Peel Mask, a medium consistency mask with 10% alpha-hydroxy acids, natural fruit enzymes, Wild Rose oil and pure Vitamin C working together to peel away the dead skin cells and brighten the skin.  Aloe Vera and Hyaluronic Acid are also involved to hydrate and plump skin.   You apply a thick layer of Step 2 on your face right on top of Step 1.  You can leave it on for 3 to 10 minutes depending on how sensitive you skin may be.  I started with 3 minutes and have went all the way t0 7 minutes on occasion.  I did not feel any odd sensations while waiting the 3 to 7 minutes.  Rinse well and you're done!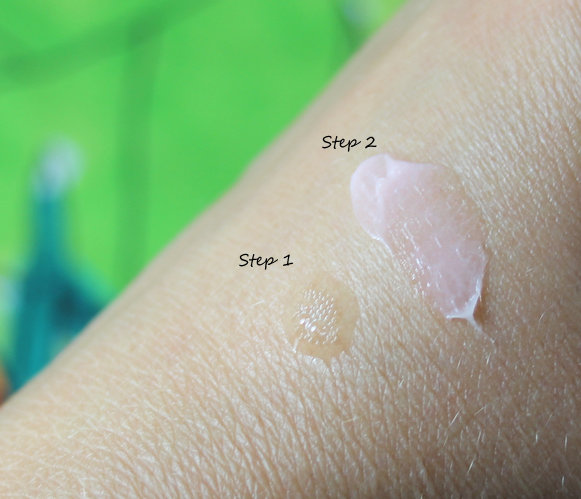 What I first loved is the ease of using KORRES Wild Rose Vitamin C Petal Peel.  The second thing is the beautiful, fresh rose fragrance from Step 2.  The scent is just like a real rose garden, not overwhelming, just lovely.  Third, I absolutely adore the look and feel of my skin after this peel!  It is the best thing for my skin when it starts to look dull or feel rough.  I try to use it once a week so that I can reap the benefits more often.
SHOP:  KorresUSA.com (join the email list for 15% off your first order)  Sephora.com /
Product received from PR for editorial consideration, all opinions expressed are my own.
What do you do to keep your skin looking its best?