Several years ago, I discovered L'Oreal Paris sulfate-free shampoos and conditioners and used them exclusively.  This was right before I started blogging and testing all kinds of new hair care.  Just a short while ago, my lovely friend Victoria sent me a sweet gift that included L'Oreal Paris EverCreme Sulfate-Free Shampoo and Conditioner.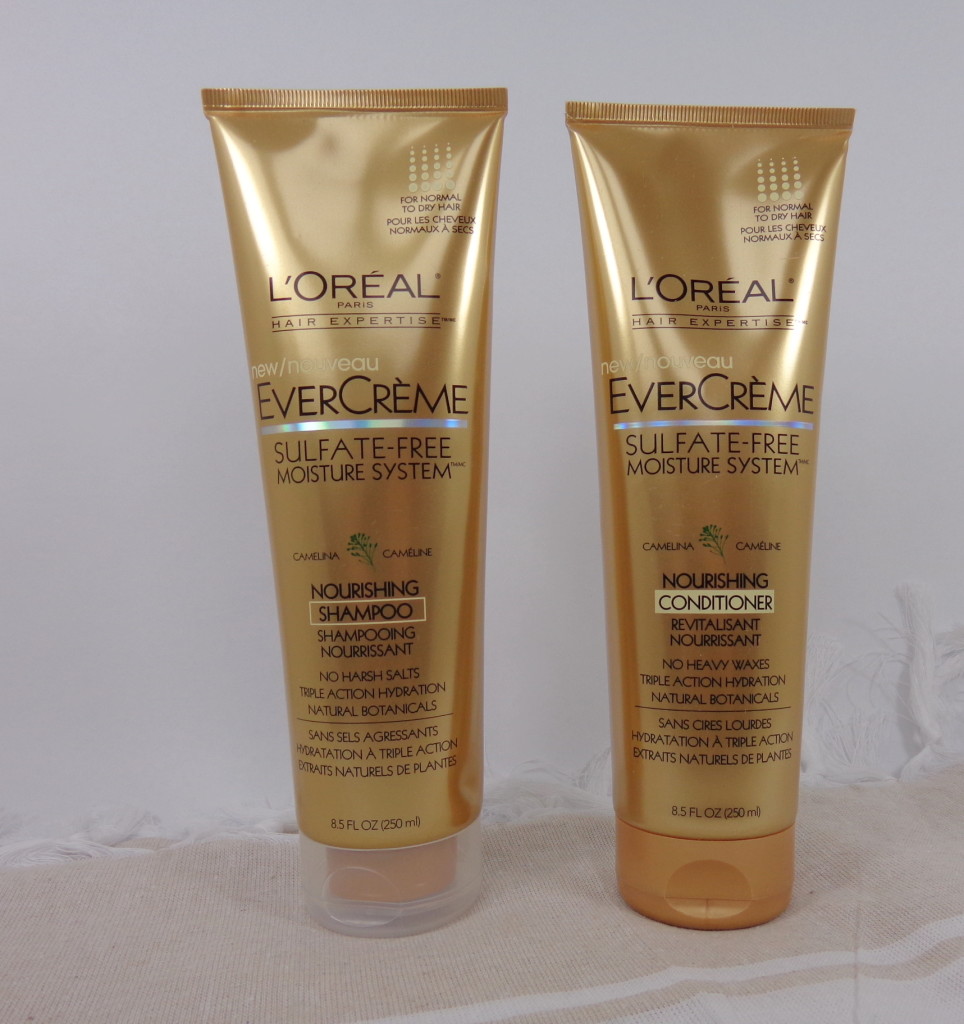 L'Oreal Paris EverCreme Sulfate-Free Nourishing Shampoo has no harsh salts, is 100% vegan and paraben-free.  It contains natural Omega-3 and 6 for moisture.  This shampoo is pretty thick and I seemed to need a lot for a good lather on my hair since it's longer now.  What I found after just one use is that my hair is weightless, soft and sleek!  As a sulfate-free shampoo it is fabulous for my color-treated hair, so no worry of stripping my hair color.  It is geared towards those with dry hair but I did not find that it had an adverse effect on my typically oily hair.  This is most likely because I will only shampoo about every other day (or every third day if I can get away with it).  I would guess this would not be great for oily hair if you use it every day.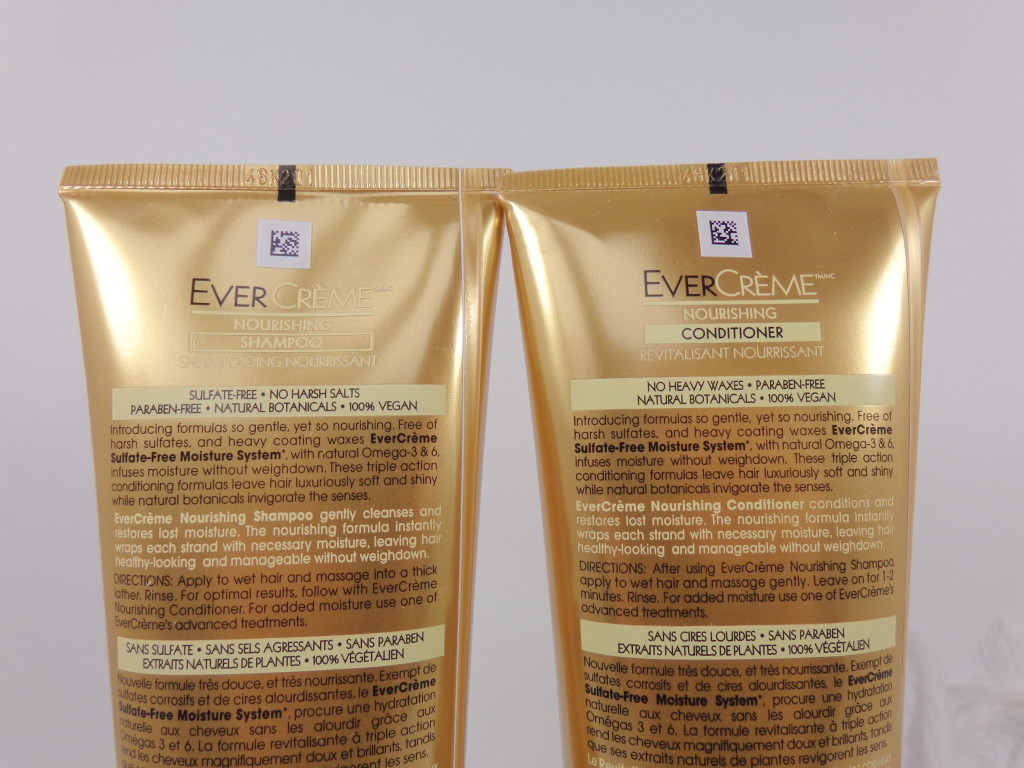 L'Oreal Paris EverCreme Nourishing Conditioner contains no heavy waxes, is 100% vegan and paraben free.  It also contains natural Omega-3 and 6 for moisture.  This conditioner is also quite thick and I slathered on quite a bit with each use.  I just leave this conditioner on for about 2 minutes after my shampoo.  Once I rinse, there is an immediate difference in the feel of my hair.  It feels clean but also hydrated and not heavy at all.  What I love the most is that since the duo does not add weight to my already-heavy hair, it takes less time to blow dry and styles easier.
Overall, this sulfate-free duo has been great for my hair!  I will go back to these when I am not testing something else for sure.
Find L'Oreal Paris EverCreme at retailers like Walmart
, Target, drugstores and more, $6.99 each.
Products mentioned were gifted by a friend, all opinions are my own. Affiliate links.
Have you tried the L'Oreal EverCreme line yet?