Have you tried the Love My Body everyday body care line from Victoria's Secret?  This line includes Nearly Nude Body Wash, Amazing All Over Lotion, Seriously Soft Body Cream, Can't Resist Body Mist, and Indulge Me Body Oil.
The scents are designed to be light and include are Jasmine & Water Lily, White Tea & Sage, Grapefruit & Basil, Orchid & Bamboo.  I sampled a few items and would love to share my thoughts!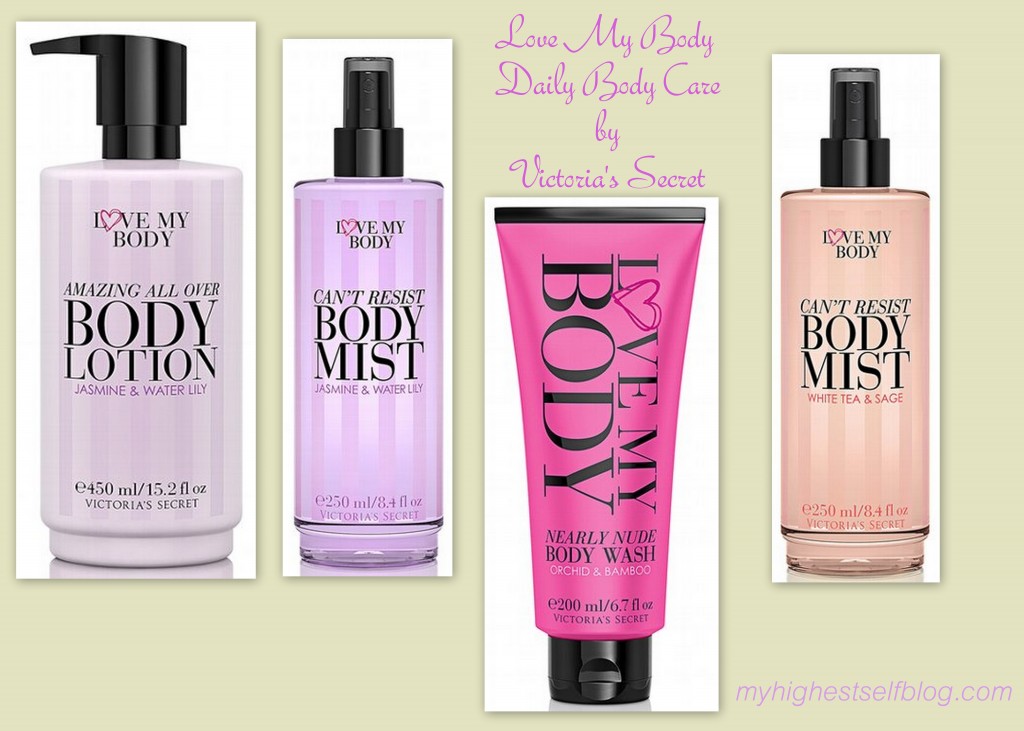 I received sample sizes, full size products shown above.
The Amazing All Over Body Lotion in Jasmine & Water Lily is a nice light lotion with a blend of Aloe, Oat and Grapeseed Extracts.  This fragrance is so fresh!
The Can't Resist Body Mist in Jasmine & Water Lily is perfect for layering on top of the body lotion.  I love that the body mists are  infused with conditioning jojoba and glycerin.
The Nearly Nude Body Wash in Orchid & Bamboo just might be my favorite from these four!  I was highly impressed with the lush lather, only needing a small amount on my shower pouf.  I was doubly impressed with the feel of my skin afterwards, this body wash is very moisturizing!  The scent:  LOVE.
The Can't Resist Body Mist in White Tea & Sage is very unique to my nose.  I don't have anything like it and it has been getting a lot of wear because of that.  I love Victoria's Secret for putting these two scents together in one fragrance!
Right now, the Love My Body Collection is on sale 3 for $24 at VictoriasSecret.com!  If you are interesting in trying these, this would be a great time to purchase.  Regular prices are $12 to $15 each.
Sample products provided by PR for review, all opinions expressed are my own.
Have you tried any new body care products lately?