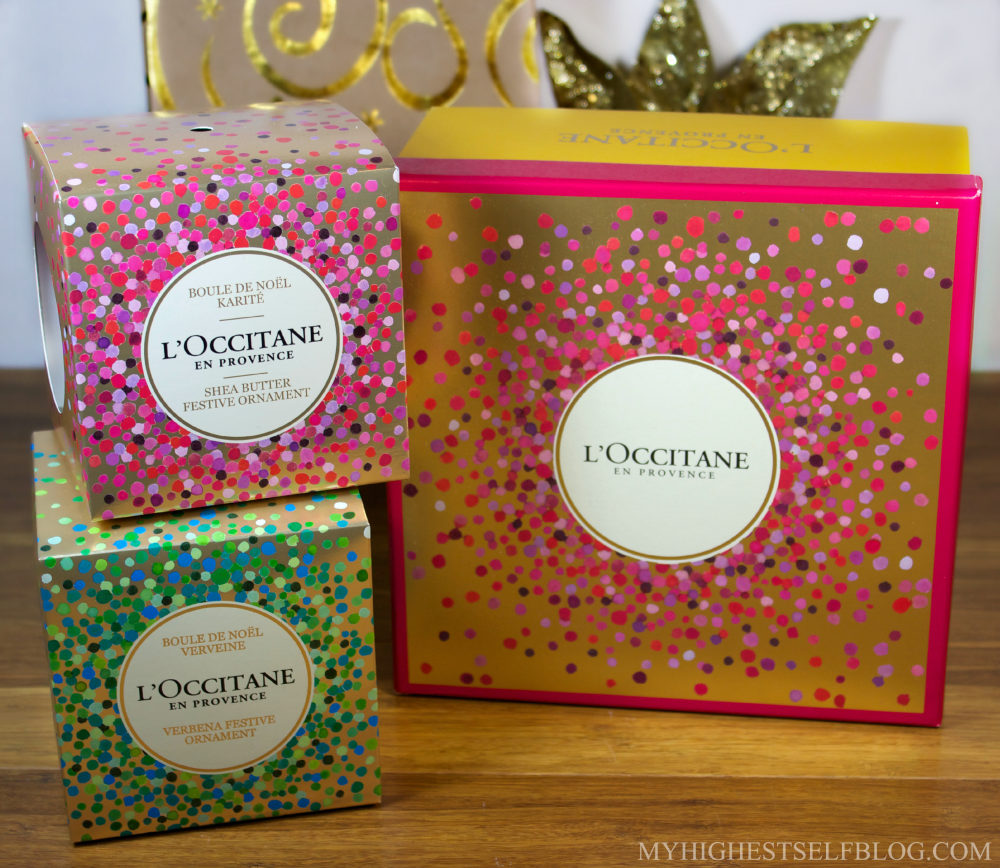 It's that time of year again when stores begin releasing holiday sets and having big sales. Is it me, or do these things seem to start happening earlier and earlier every year? Have you already started purchasing gifts to give this year or do you like to wait for the last rush of the season? I'm somewhere in between…currently, I only have a list going and have yet to make any purchases.
Luckily, L'Occitane has us covered with their gorgeous and fun new sets this year. They really have something for everyone ranging from cute stocking stuffers to luxe, special gifts made to impress! I have one of each option to show you today so let's get started.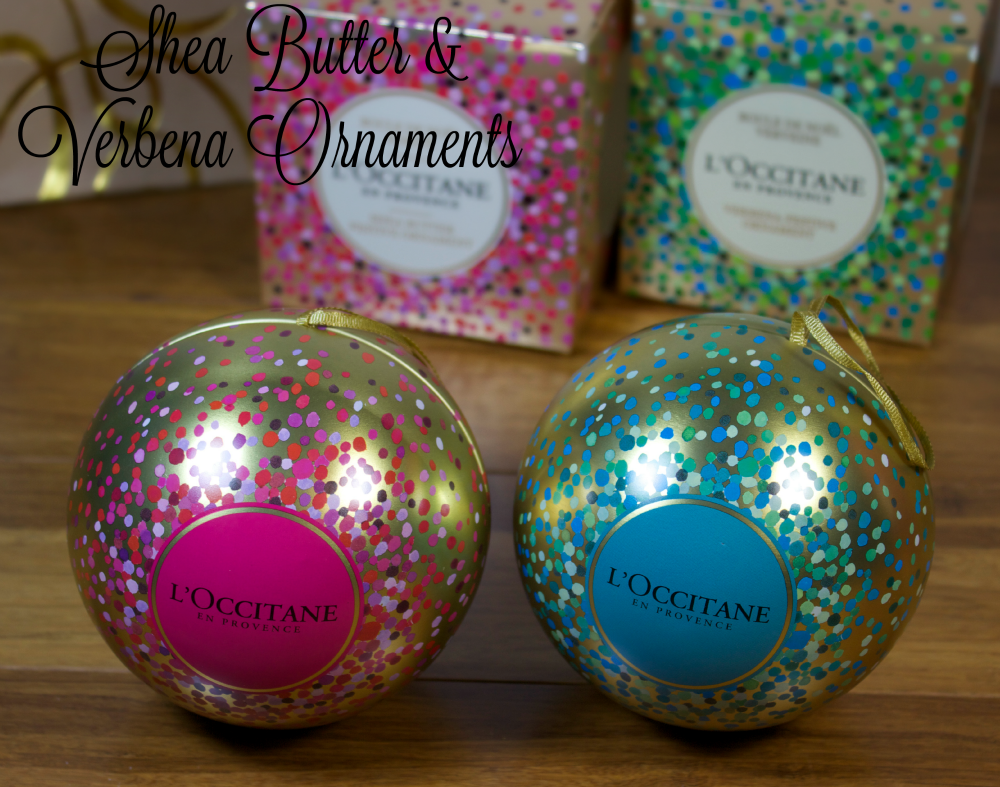 Shea Butter & Verbena Ornaments Set
This adorable duo comes with a mini sampling of Shea and Verbena products neatly packed in festive tin ornaments. I love that this set can be gifted together, or separated for use as a smaller gift (teachers, coworkers, etc.) You can get this cute set for $28 which is a great price considering the fantastic quality of the packaging & products!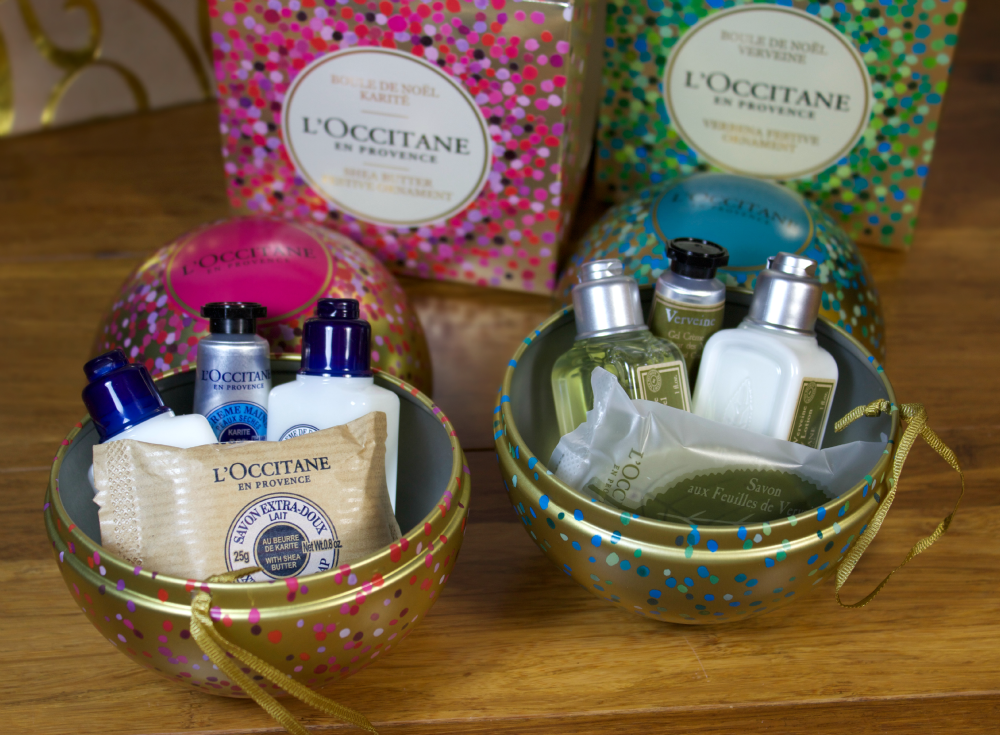 Contents:
– Shea Butter Hand Cream 0.3 oz.
– Shea Extra Gentle Milk Soap 0.9 oz.
– Shea Butter Ultra Rich Body Lotion 1 oz.
– Shea Butter Ultra Rich Shower Cream 1 oz.
– Verbena Cooling Hand Cream Gel 0.3 oz.
– Verbena Shower Gel 1 fl.oz.
– Verbena Body Lotion 1 fl.oz.
– Verbena Perfumed soap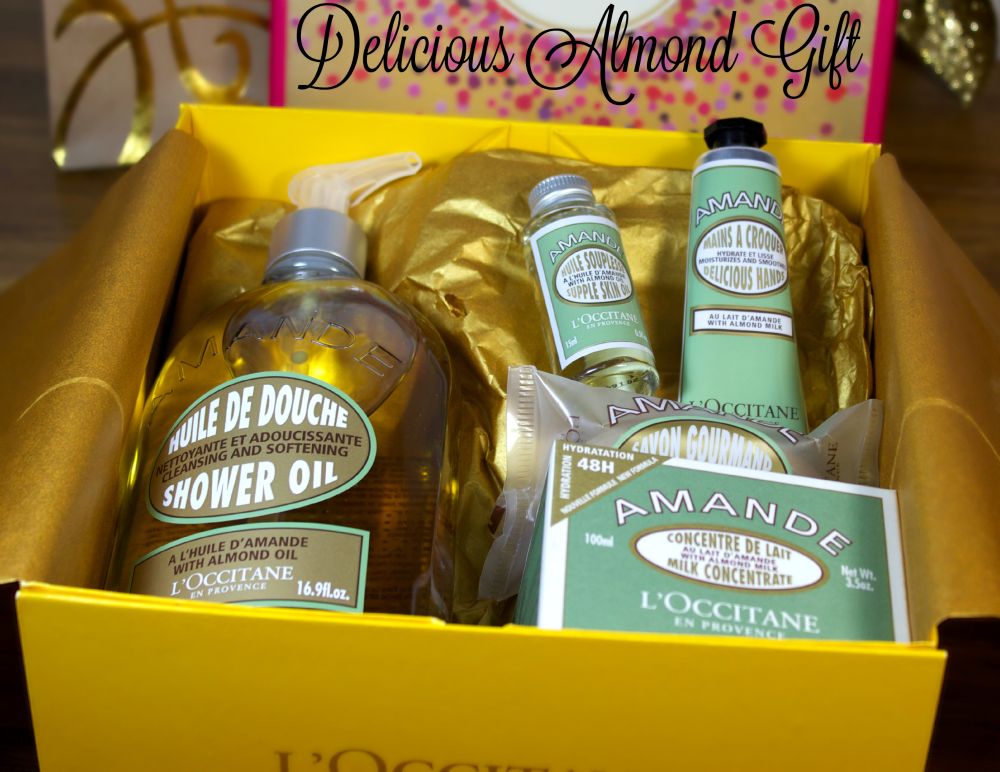 Delicious Almond Gift
This indulgent set is a wonderful choice if you are looking to pamper that special someone in your life (Mom, significant other, your boss…) It offers a mini at-home spa feel with it's quality products and delicate almond scent. The Shower Oil is really something wonderful. It looks like an ordinary oil, but once mixed with water it transforms into a creamy, rich body wash. The warm Almond scent envelopes the entire shower and it leaves my skin soft and lightly fragranced. Following up with the decadent Almond Milk Concentrate really helped bring my skin back to life. Another winner in this set is the Almond Supple Skin Oil. This has literally been my extra dry skin savior because lately my legs and hands get so dry with the cold weather. It sinks in quickly, but the hydration lasts almost all day.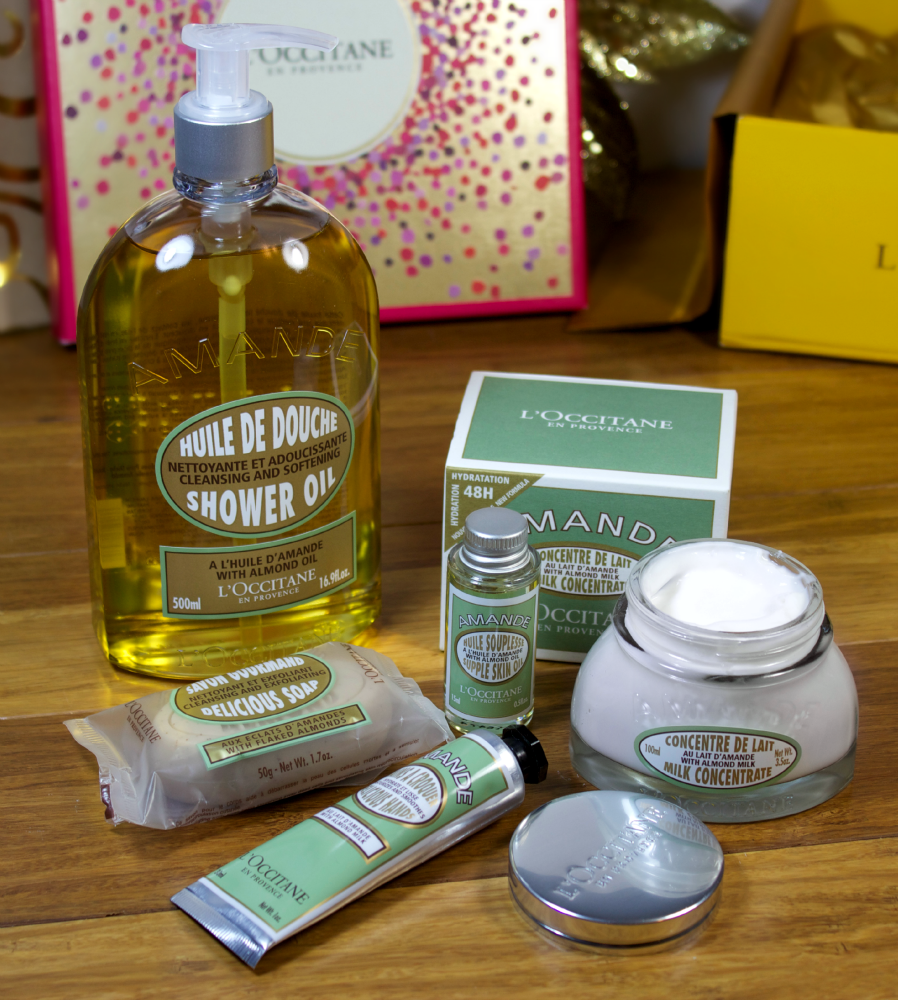 Contents:
– Almond Milk Concentrate 3.4 oz.
– Almond Shower Oil 16.9 fl.oz
– Almond Supple Skin Oil 0.5 fl.oz
– Almond Delicious Hands 1 oz.
– Almond Delicious Soap 1.7 oz.
Also, with the purchase of every gift box this holiday season, $10 will be donated to Dress for Success®. An international not-for-profit that promotes the economic independence for disadvantaged women by providing them with professional attire, a network of support and the career development tools to help women thrive in work and in life. *$10 from the sale of every gift box will be donated to the not-for-profit organization Dress for Success, up to $120K donation on behalf of L'OCCITANE North America (US & Canada).
Product received from PR for editorial consideration, all opinions expressed are my own.
Do you know someone who would love to receive these as gifts?