LUSH has fabulous gifts available for Mom this Mother's Day!  I received the Happiness gift for review.   If you are going to do some LUSH shopping, I can recommend the Happiness gift for Mom this Mother's Day!   This gift box includes six deluxe sized LUSH products.  Take a look at the beautiful packaging: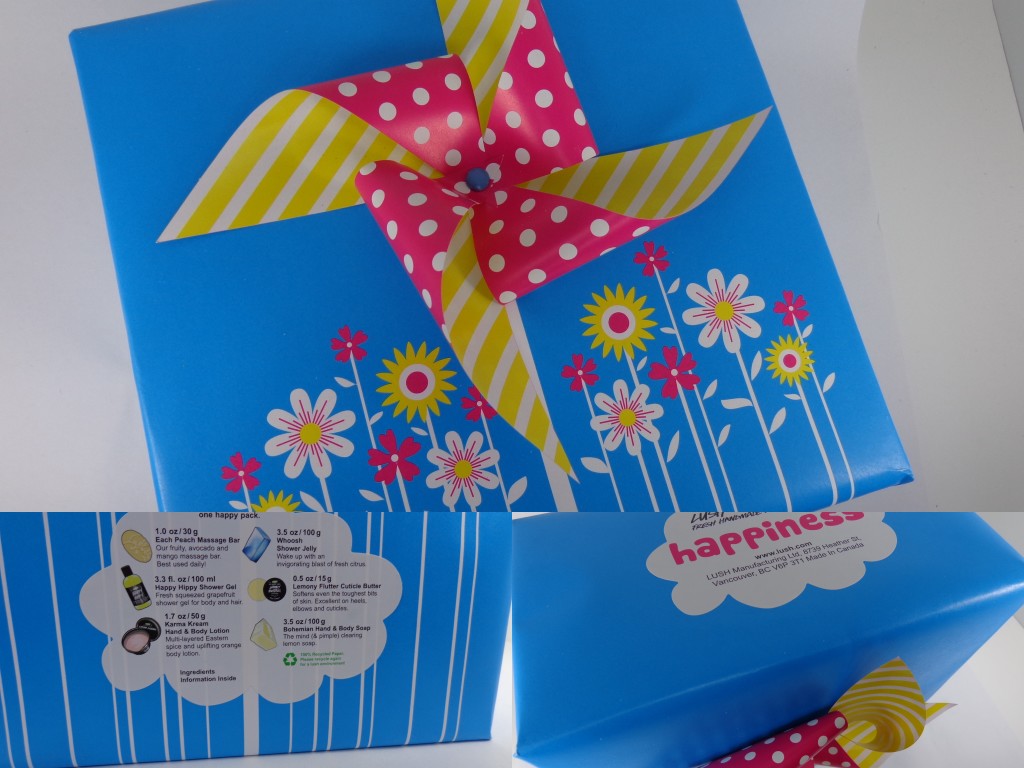 I am over the moon about the Happiness gift box from LUSH!  The Karma Kream and Happy Hippy Shower Gel are both so me :).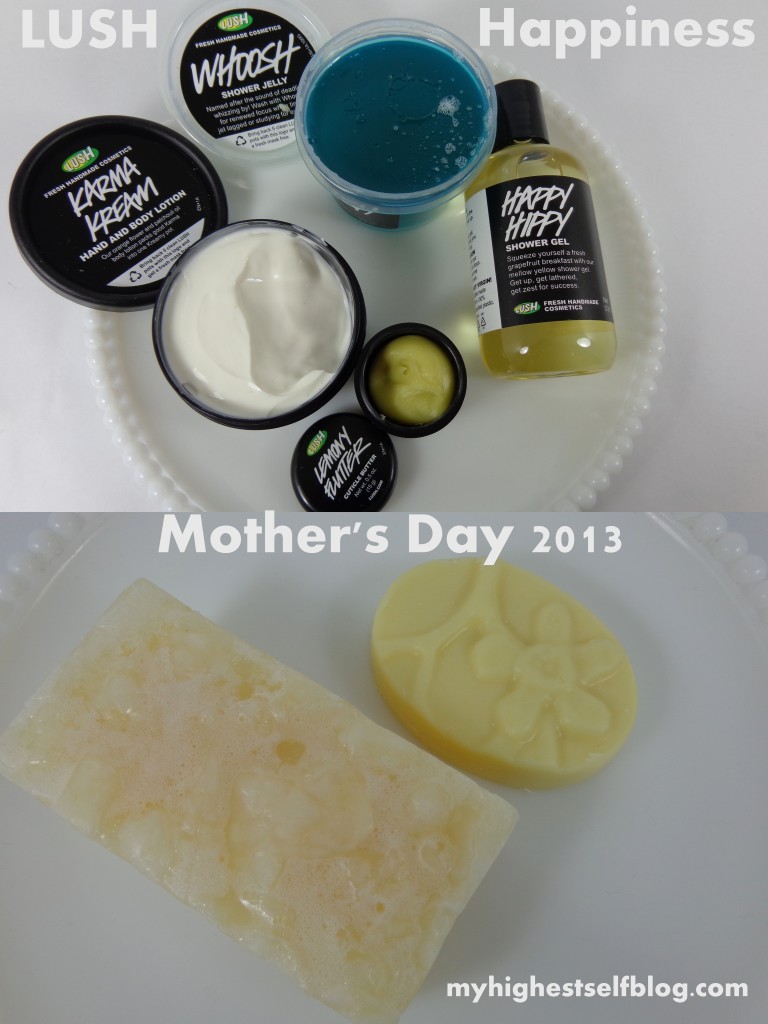 Included in the Happiness gift box from LUSH: Karma Kream Hand and Body Lotion – it smells like patchouli and orange flower and makes me think of the Renaissance Faire!  I would recommend this for your driest areas as it is very moisturizing.  Whoosh Shower Jelly – These shower jellies are so fun and smell amazing. This one is made with ingredients like organic lemon juice, grapefruit juice and more.  You can freeze these to make them easier to handle in the shower!  Happy Hippy Shower Gel – Fresh pink grapefruit juice makes this shower gel so fresh and a real pick-me-up!  Lemony Flutter Cuticle Butter – This cuticle butter is a favorite of so many of my favorite bloggers and I am already hooked!  It smells divine and makes my cuticles look so healthy.  Each Peach Massage Bar – I fell in love with this when I received it in my Winter Wishes box from LUSH.  You massage it right into your skin and is great for tired arms and legs.  Bohemian Soap – Quite possibly my favorite in this box, this soap is so lemony!  I have read that some feel that it is drying to the skin but I did not experience that.  I got a nice lather, feel clean and refreshed with this soap.  This will be fantastic for hot Summer months! LushUSA.com, $42.95
Products received from PR for editorial consideration, all opinions expressed are my own.
Would you gift Happiness to Mom this year?