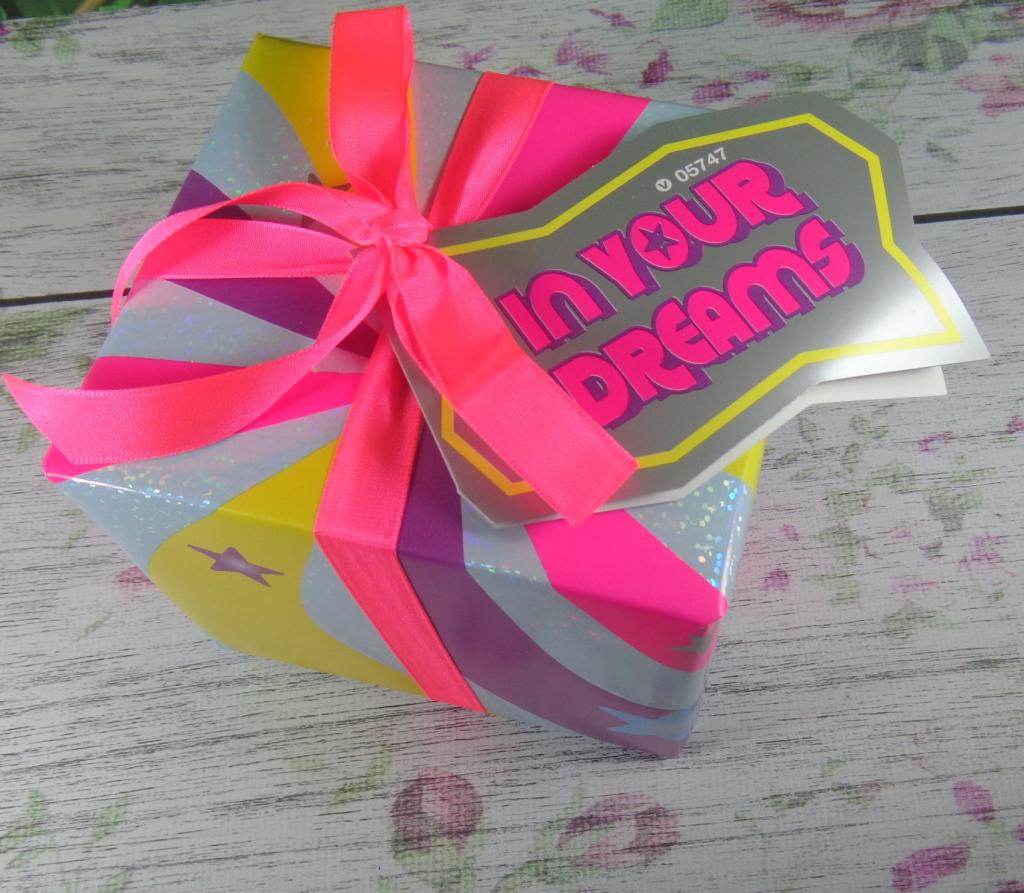 Unicorns make my heart smile and sing!  It brings me back to being a kid when my favorite color was purple and my unicorn shirt was everything to me.  (Currently shopping for a grown-up unicorn shirt as we speak).  I received the cutest little gift set from LUSH, In Your Dreams.  From the bright-colored wrapping, you just know it's going to be exciting!  Unicorns ahead…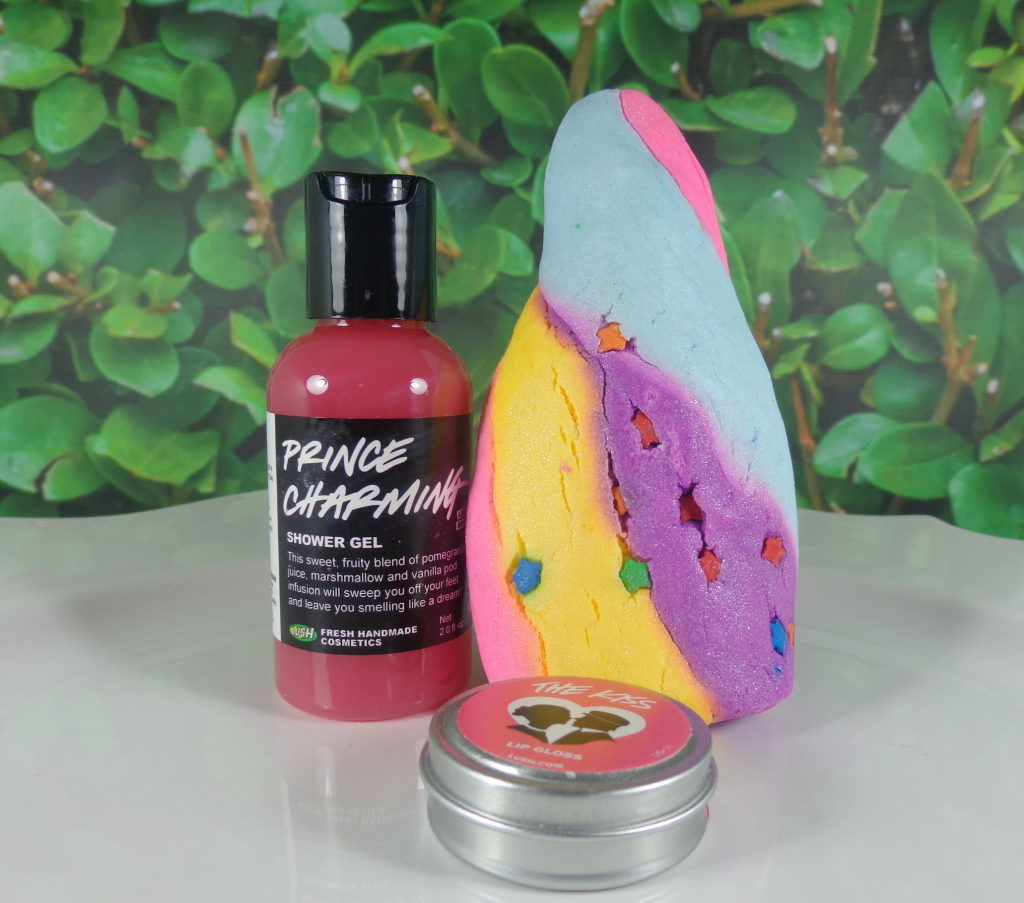 The In Your Dreams set comes with the Unicorn Horn Bubble Bar, The Kiss Lip Gloss, and Prince Charming Shower Gel (2 fl oz).  It's the cutest little set!  The bubble bar is pretty large and I always break these babies up into smaller pieces.  Each little piece used in the bath produces TONS of bubbles that fill the tub.  My daughter gets quite a thrill from the LUSH Bubble Bars and the Unicorn Horn actually made her squeal and giggle!  How could you not, really?  It is fragranced with Lavender Oil, Ylang Ylang, and Neroli Oil which produce a lovely scent.  I think our water was tinted pink/lavender when we used it.  You may remember I went crazy over the Prince Charming Shower Gel last year?  This baby is an all-time favorite of all shower gels EVER.  The fragrance is just SO GOOD.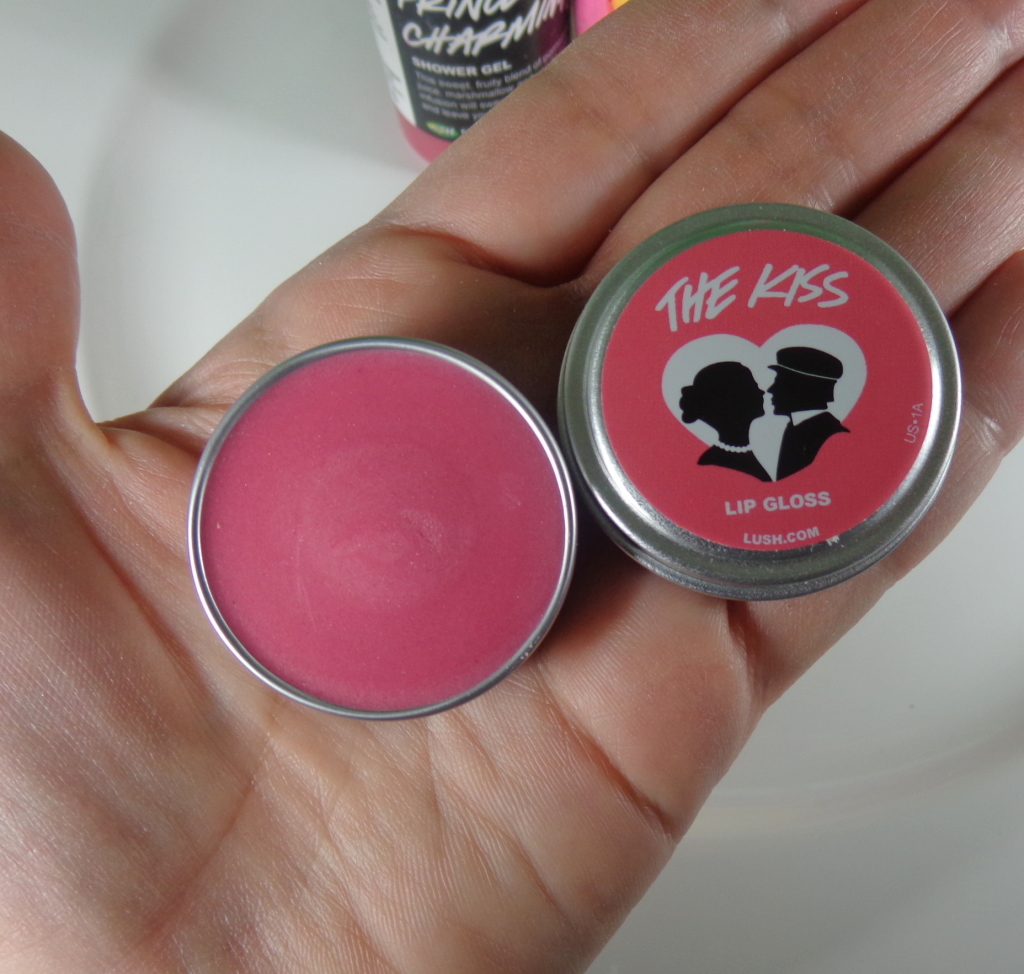 The Kiss Lip Gloss has a lovely fruity-type scent and makes my lips hydrated with plenty of shine.  While it looks like there is shimmer in this gloss, it doesn't really show up on the lips.
If you are in search of a last-minute Valentine's gift for someone (or a treat for you) head out to LUSH and pick up the In Your Dreams set.  You can also purchase each item separately or choose from the other Valentine's Day items from LUSH!
Product received from PR for editorial consideration, all opinions expressed are my own.
What's on your wish list for Valentine's Day?