Just when I thought I would never find a shower gel that I would love as much as LUSH Rose Jam…here comes Prince Charming!  It is dark and luscious with that vanilla pod infusion that I loved so much in Rose Jam.  Prince Charming also includes pomegranate juice, and marshmallow to make a fragrance that drives me wild!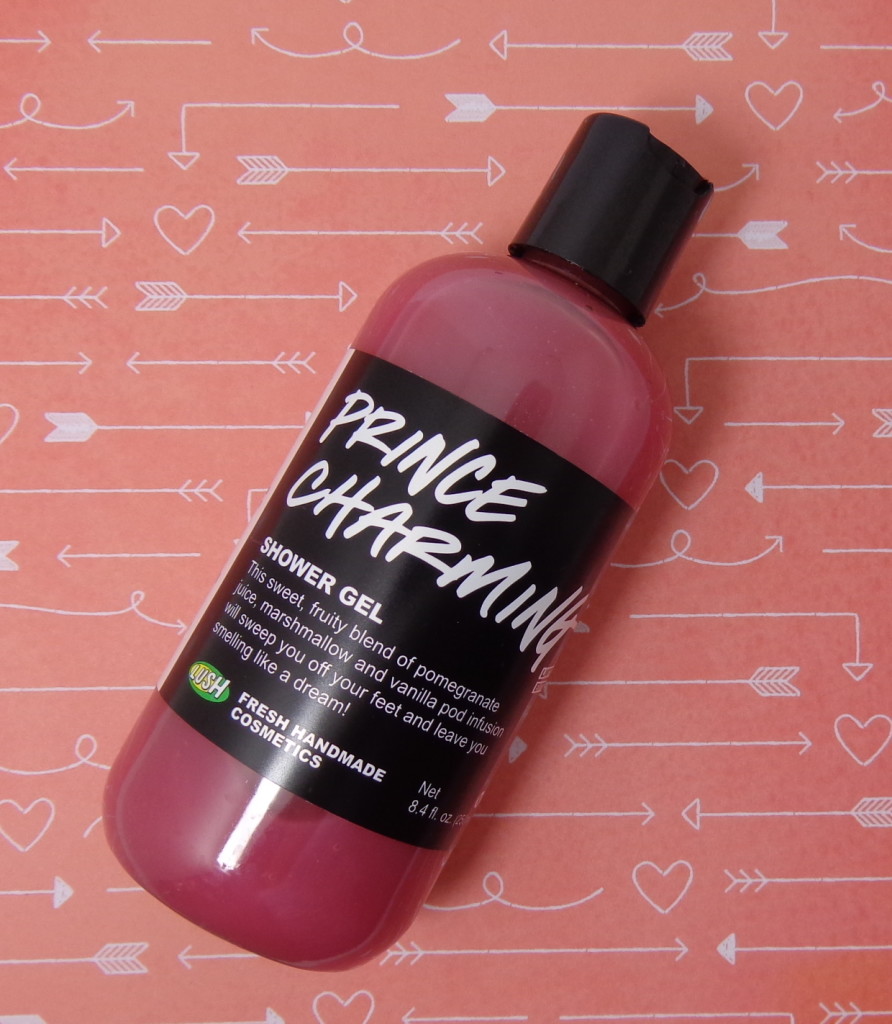 Just like a real Prince Charming, LUSH Prince Charming knows how to make me swoon.  I can't say enough about the fresh ingredients that go into this product!  Sandalwood oil, geranium oil, and almond oil make for hydrated skin.  The combination of vanilla pod infusion with pomegranate juice and grapefruit oil is oh-so-yummy.  I adore the lather from LUSH shower gels as well, they can't be beat.
Rose Jam and Prince Charming have really been battling it out these days and I'd say it's a tie for most-loved shower gel from LUSH! Prince Charming was limited edition for Valentine's Day and sold out online right now.  PLEASE accept my apologies for showing you something that you can't buy.  I just had to share so you can put it on your wish list for when this comes around again!
Product received from PR for editorial consideration, all opinions expressed are my own.
Have you tried any LUSH shower gels yet? What are your favorites?