The reviewer has been compensated in the form of a Best Buy Gift Card and/or received the product/service at a reduced price or for free.
This time of year is so much fun when it comes to preparing food for our family over the holidays.  I thoroughly enjoy baking sweet treats that reflect the holiday season.  This time of year is also great for trying new hot beverage recipes (you know I love my coffee!).  GE appliances has my head spinning with all the features of the GE Profile Series appliances.  This line could really step up my game in the kitchen over the holidays!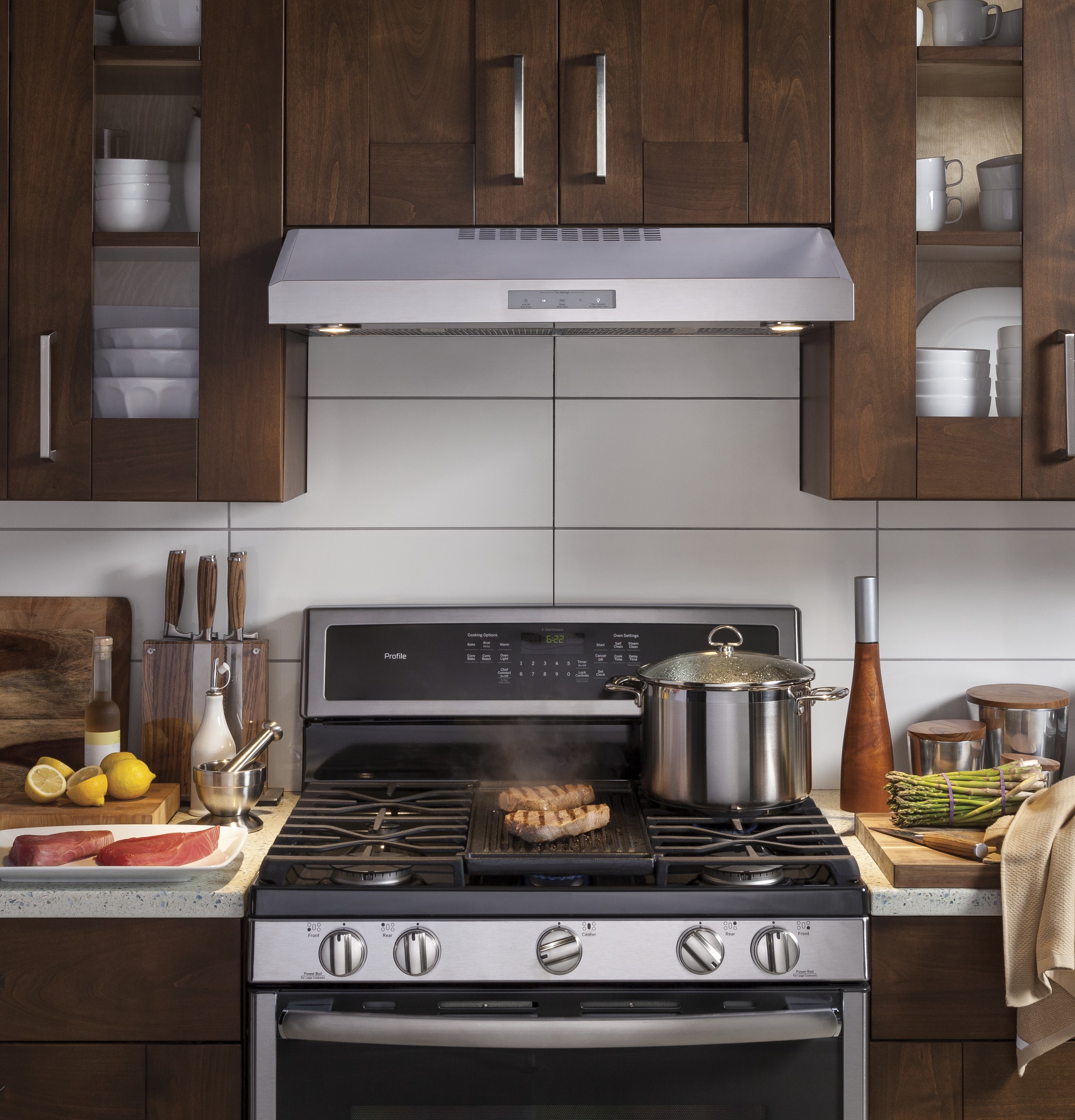 Have you seen the GE Profile Gas Range at Best Buy yet?  I absolutely love the edge-to-edge cooktop that makes it super easy to juggle multiple pots / pans in process.  This could not be more helpful on a holiday when I am typically cooking 3-4 items at a time to accommodate a crowd.  I think this style makes it a breeze to clean as well.  Can you believe it comes equipped with an extra-large, integrated reversible cast iron grill/griddle?  I can cook my son's burgers on the grill top, then flip it over to cook my daughter's grilled cheese!  Dinner has been conquered!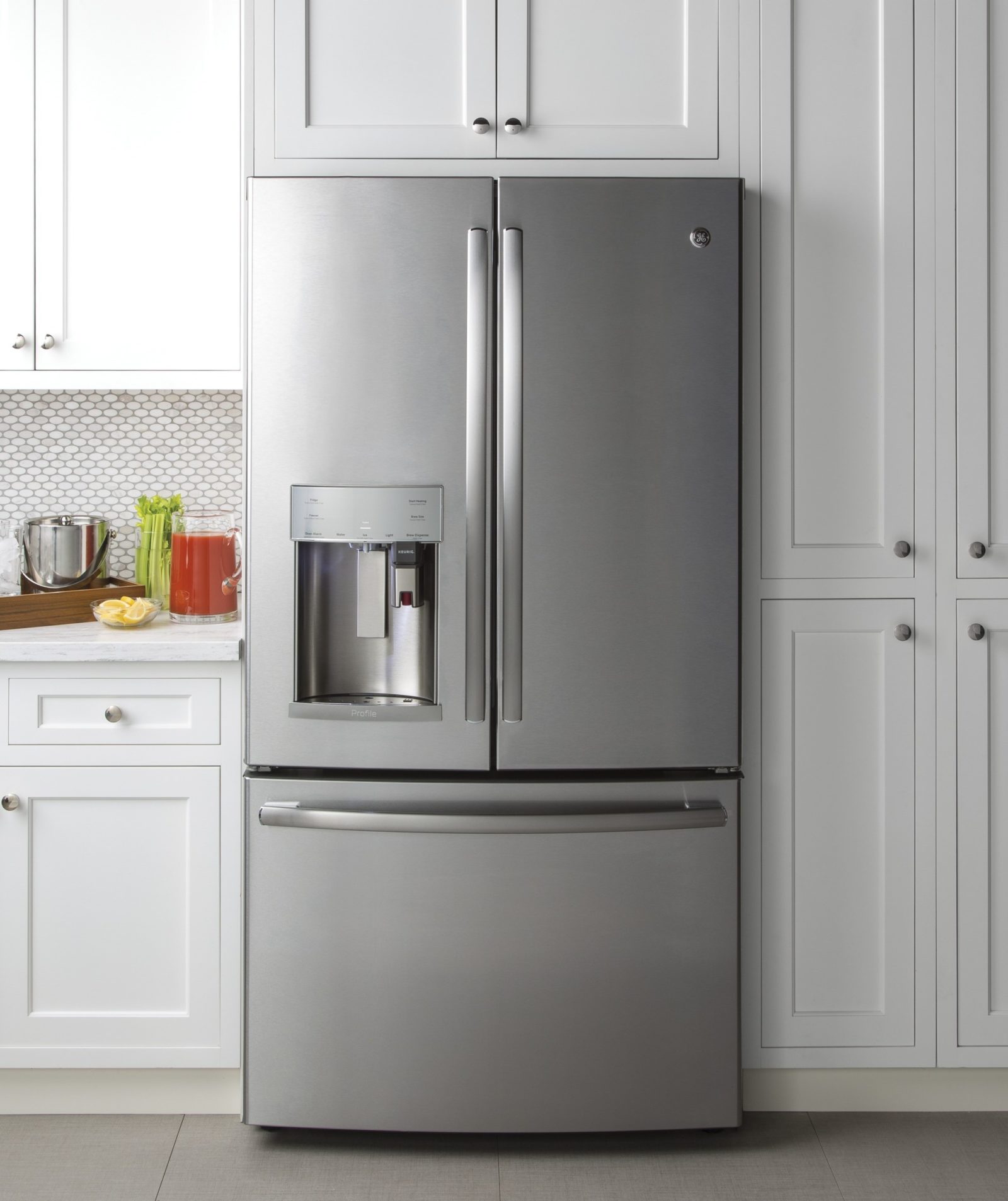 Am I the only one who seems to be always wishing for more room in the refrigerator around the holidays?  I am constantly looking for creative ways to store all my fresh ingredients for appetizers and entrees.  Don't even ask how we fit the 25 lb. turkey in the mix!  I love a good refrigerator with lots of room in both the freezer and refrigerator.  You simply must see the GE Profile French Door Refrigerator equipped with a K-Cup Brewing System in the door!  Seriously, did I just die and go to heaven?  Any coffee/ tea loving human will go crazy over this refrigerator with its streamlined style and modern features.  It has a built-in look making it fit nearly flush with surrounding cabinetry.  There are tons of shelves inside and features that make clean-up simple.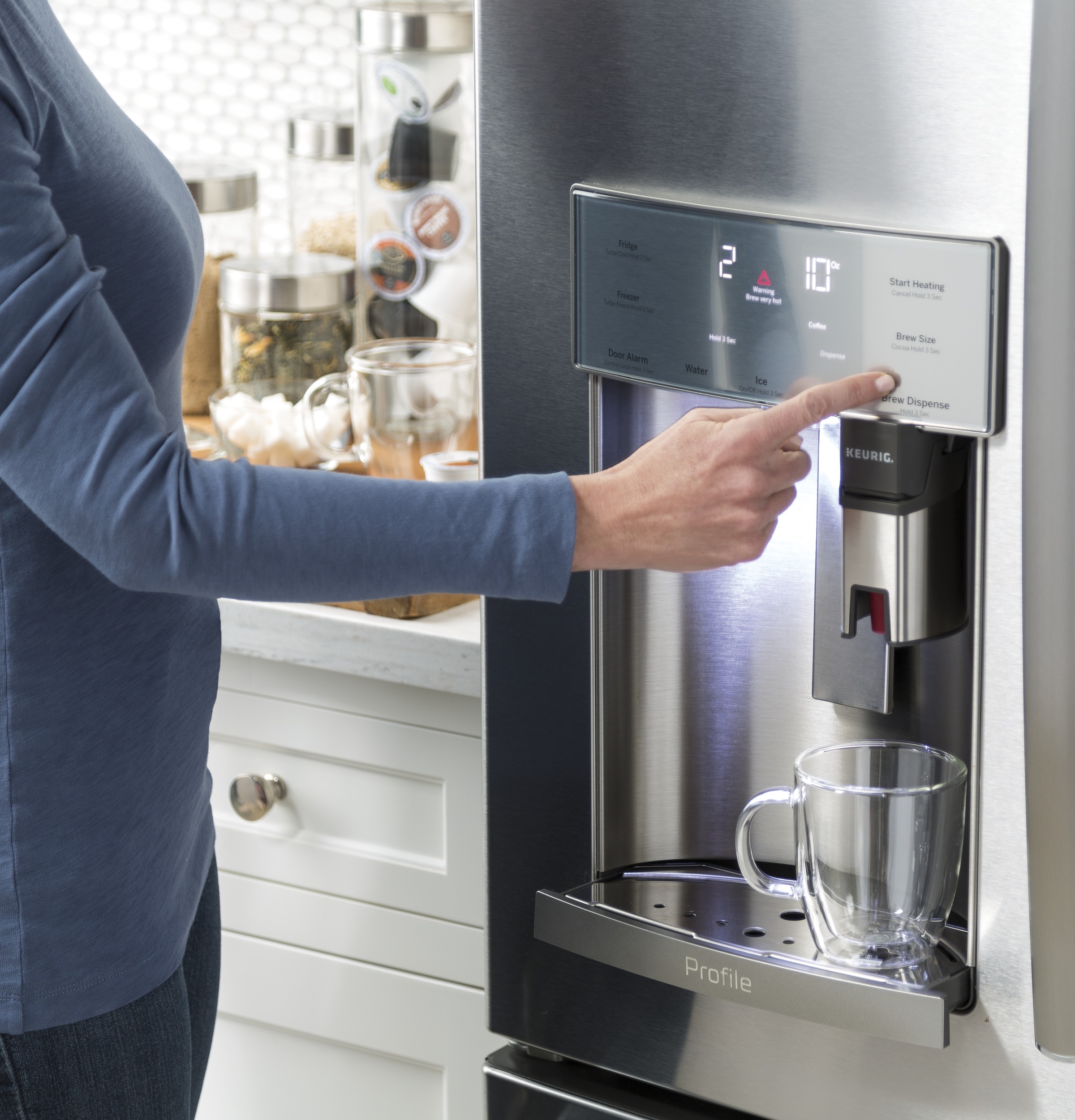 Of course, coffee fanatic that I am, I can't rave enough about the prospect of a Keurig K-Cup brewing system right on the front of my refrigerator.  It is, hands-down, my favorite feature in this refrigerator.  You can brew coffee from the dispenser and even schedule to have fresh hot water ready through the GE Kitchen app.  Wow!  I can't argue with the ultimate in convenience this GE Profile refrigerator offers.
The GE Profile Series of appliances are specifically designed to mix and match as well as blend in with your kitchen.  Each is built with next generation features, clean lines and a modern look.  Be sure to shop and take advantage of the unbeatable savings on GE Appliance packages at Best Buy!
OFFER:  SAVE UP TO $1,200* on Select GE Appliance Packages
*Purchase 4 or more eligible GE Profile™ or select GE® appliances and, depending on the number of appliances purchased and whether any are BONUS models, receive a GE Appliances (GEA) Visa prepaid card valued up to $1200*.
Are you ready to upgrade your kitchen this year, just in time for the holidays?  Tell me in the comments below, what you love about GE Profile Series Appliances!