When I read the review of Makeup Geek lipsticks on Beauty Info Zone, I knew I had to buy a few of these!  After browsing, I chose Foxy, Elegant, Luscious, and Ravishing.  I have been a fan of Makeup Geek (Marlena) for a few years now.  I can't even tell you how many of her tutorials are in my YouTube favorites, she is so talented!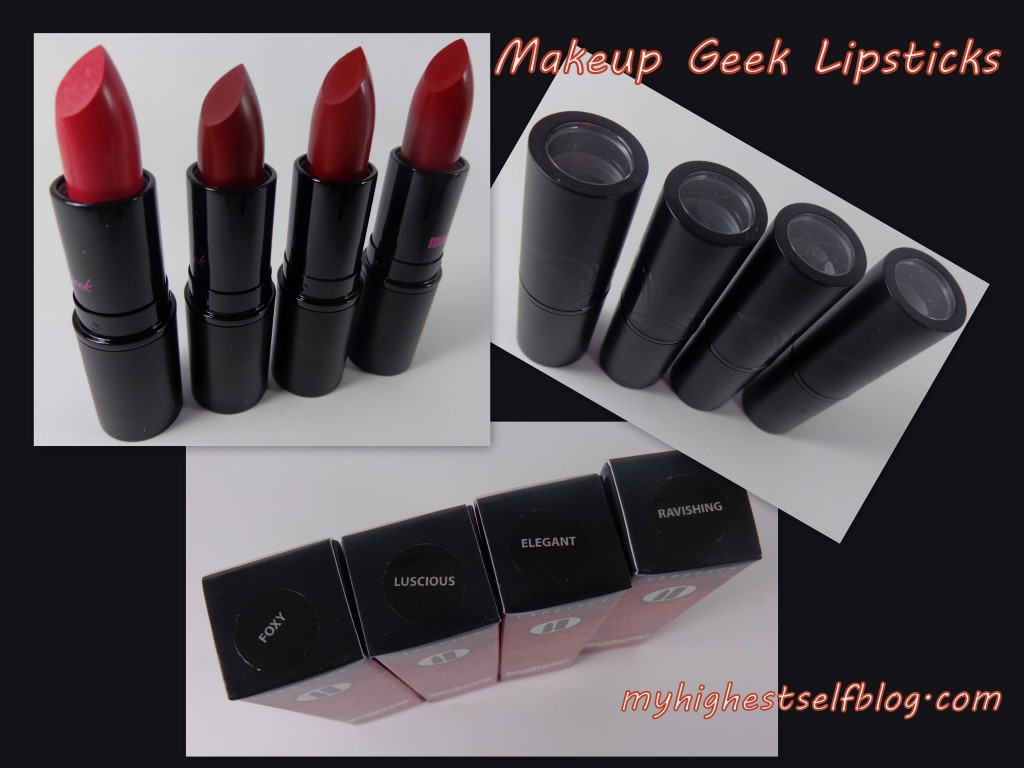 Shades described by Makeup Geek:  Foxy – Sweet warm hot pink, Luscious -Deep rosy red, Elegant – Deep red with magenta undertone, Ravishing – Matte bright red with a pink undertone
These swatches are just one swipe: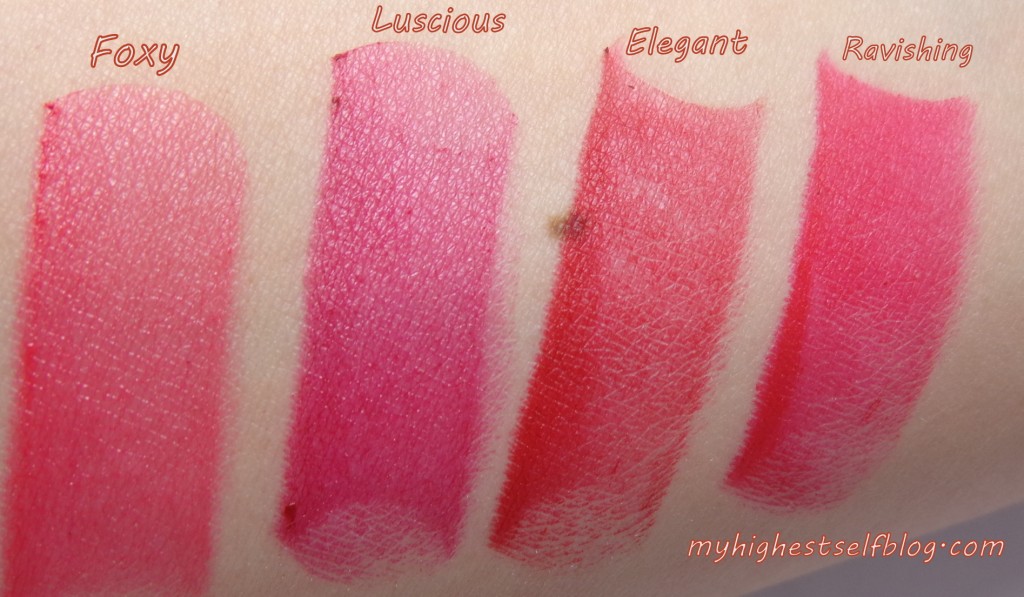 I have been loving these lipsticks!  Each shade is so creamy and adds a nice shine to the lips.  I am so happy with all four shades and am a big fan of their staying power.  Only needing to reapply after eating/drinking twice makes these very low maintenance.  Major win for me!
Quite a few Makeup Geek lipsticks are actually 50% off until December 6th at MakeupGeek.com, so go get yours for just $3.99 (reg. $7.99).  These are a bargain at the regular price so don't fret if a shade you like is not on sale.
All products purchased by me.
What do you think of these Makeup Geek lipsticks?