My favorite lipsticks from this past year have all been in the red or fuchsia family.  Guess what?  I have a new baby to add to my favorites! Mary Kay True Dimensions Lipstick in Sizzling Red is everything I look for in a great lip color.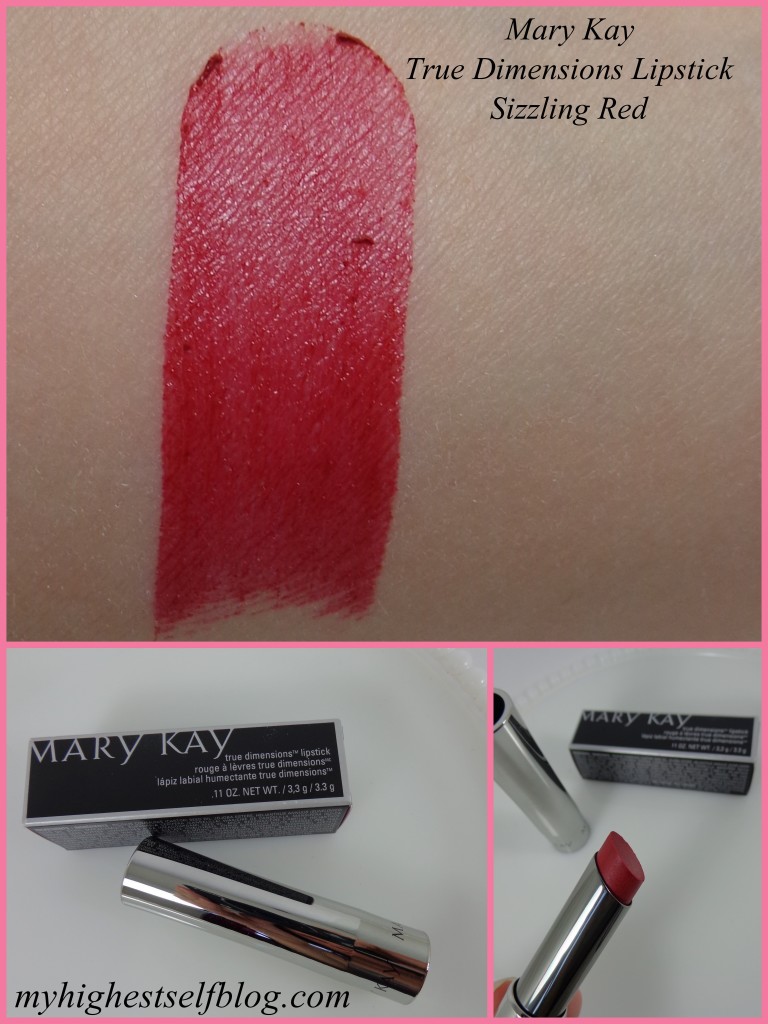 The "silver bullet" packaging is just lovely and is quite unique.  The top is see-thru and to open you push down on the top and the lipstick slides out.  You will love whipping this lipstick out of your purse!  Everyone will be asking "what lipstick is THAT?".  It has such a retro look and this shade is quite retro as well.
Sizzling Red has a nice glide, outstanding pigmentation, and comfortable wear.  The color fades a bit when drinking/eating but you won't mind reapplying this pretty color.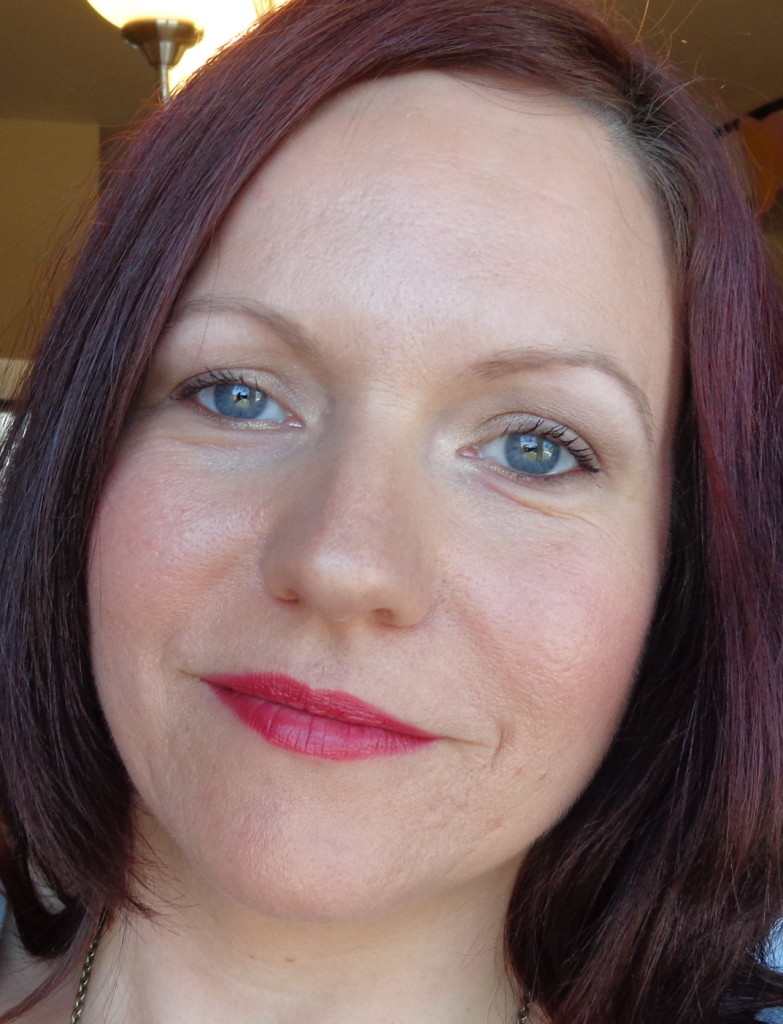 With lip liner, Sizzling Red would perform even better but I truly love the comfortable wear on this one without it.  It has a stay-put formula and did not bleed outside of my lip lines at all.  Overall, I am loving Sizzling Red!
Find Mary Kay True Dimensions Lipstick ($18) at MaryKay.com or from your local consultant.
Products received from PR for editorial consideration, all opinions expressed are my own.
What do you think of the True Dimensions Lipstick?