Raise your hand if you are a fragrance addict!  Yep, me too.  I particularly love a fragrance with a great story.  The story of Memoire Liquide: Two sisters with a lifelong passion for fragrance search the world's finest fragrance materials and set out to compose truly original bespoke fragrances, ultimately creating a devoted following.  Read the full story here.   There are currently 5 scents in the Memoire Liquide Reserve Edition personal fragrance library.  I have Amour Liquide Eau de Parfum and it is truly intoxicating.
First, the fragrance is packaged in such a lovely package, a "book" that opens up to reveal the bottle.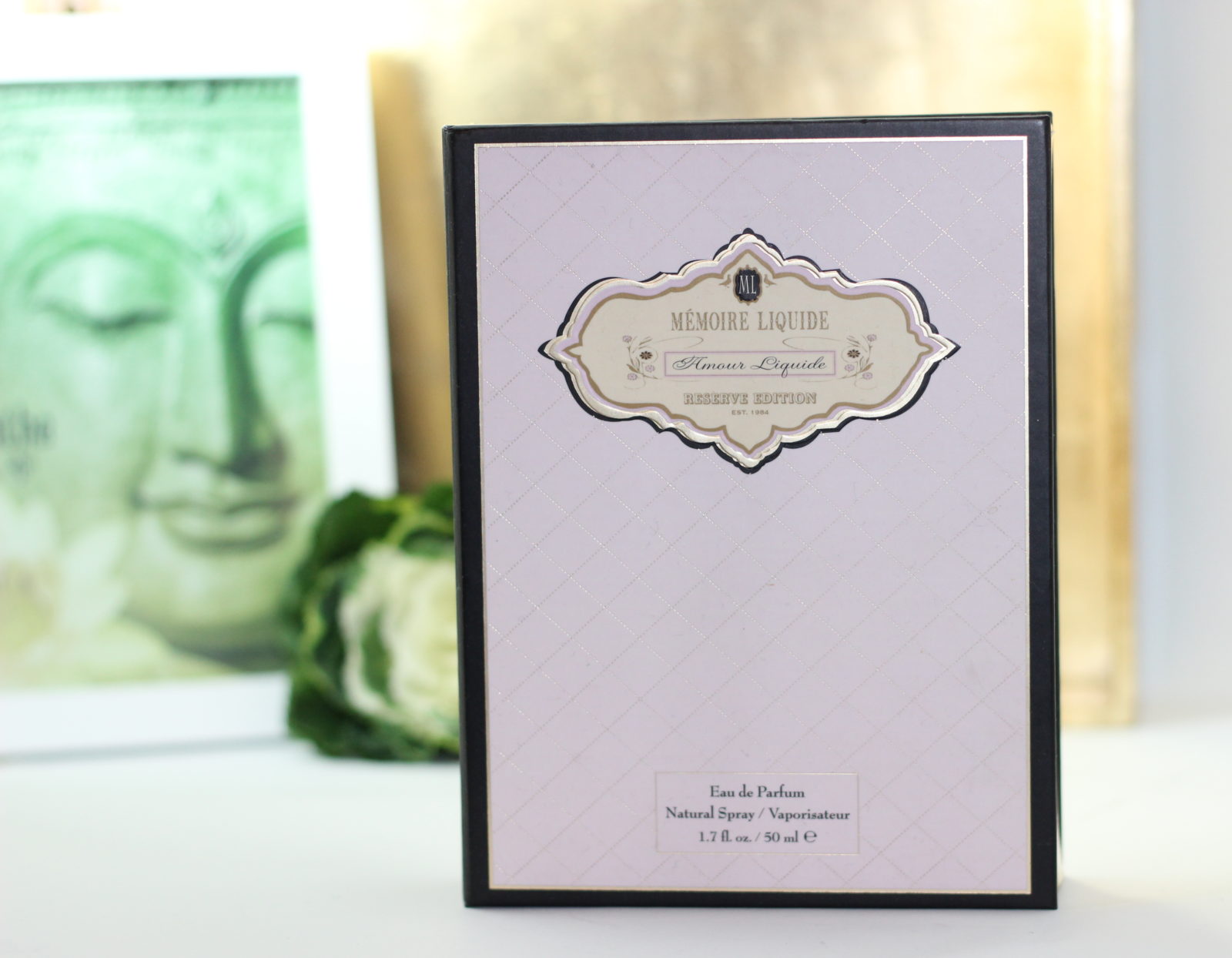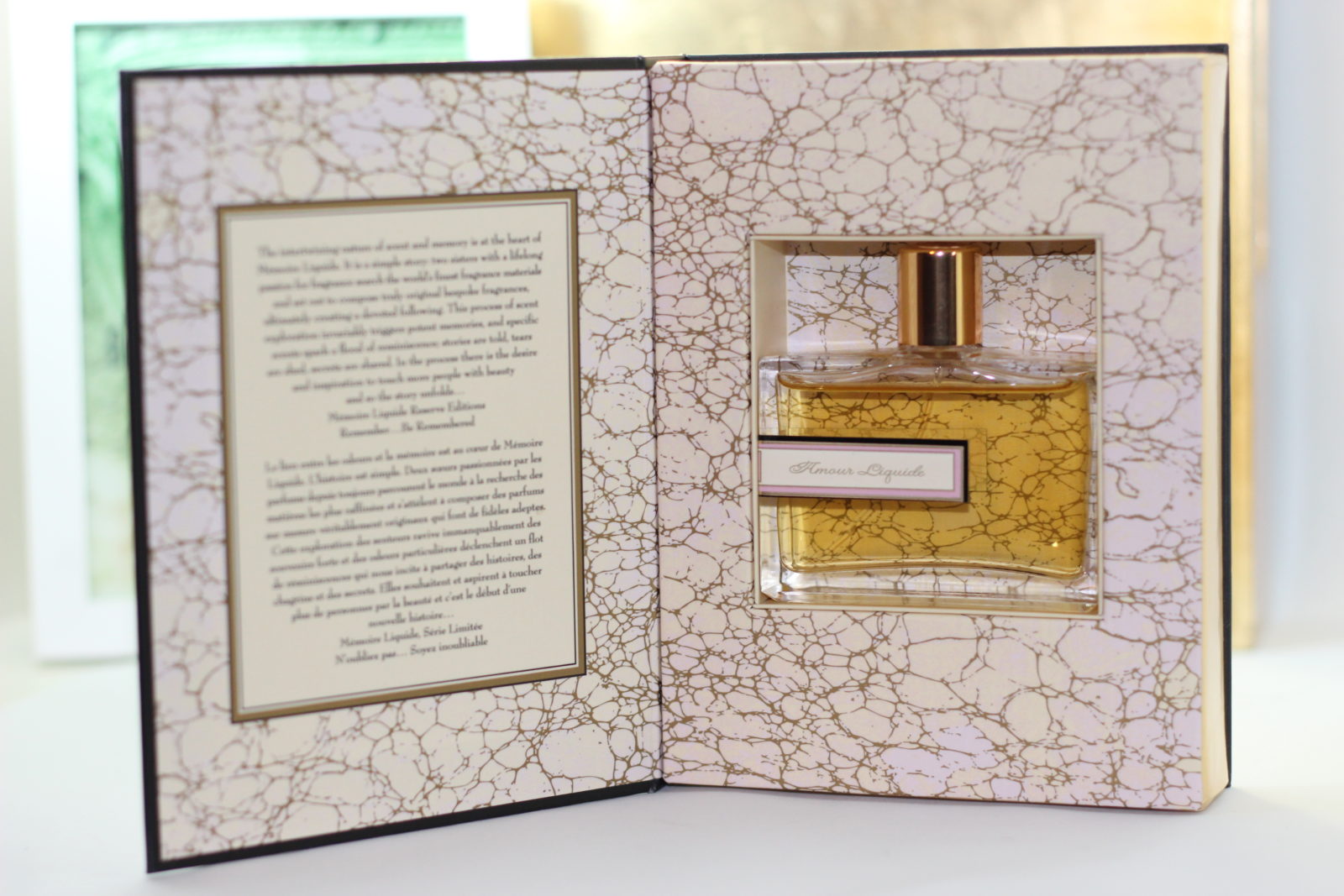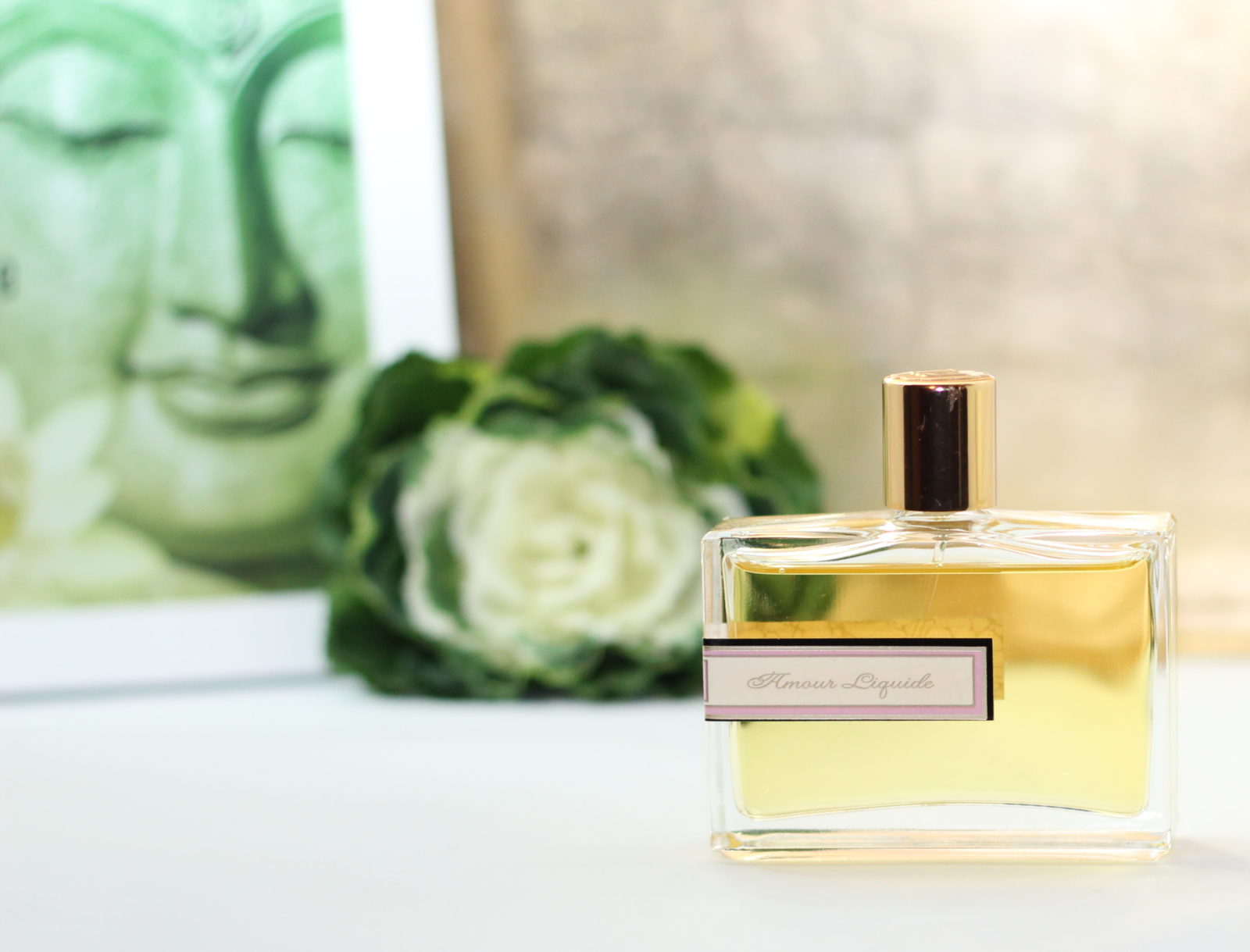 Amour Liquide by Memoire Liquide is composed of Pure Madagascar Vanilla, Tonka Bean and Incense.  Truly a romantic, sweet scent, the gorgeous vanilla comes through and stays around for hours when I wear it.  For me, this is a scent where a little goes a very long way.
Memoire Liquide also offers body creams in the Reserve Edition scents so you can try these fragrances at a lower cost or just add an extra layer of fragrance to your routine.
SHOP: MemoireLiquide.com
Product received from PR for editorial consideration, all opinions expressed are my own.
Do you have a current favorite fragrance these days?