Today I have a mixed metal mani with two shades from butter LONDON: Marbs – opaque yellow gold shimmer and Champers – opaque rose gold shimmer.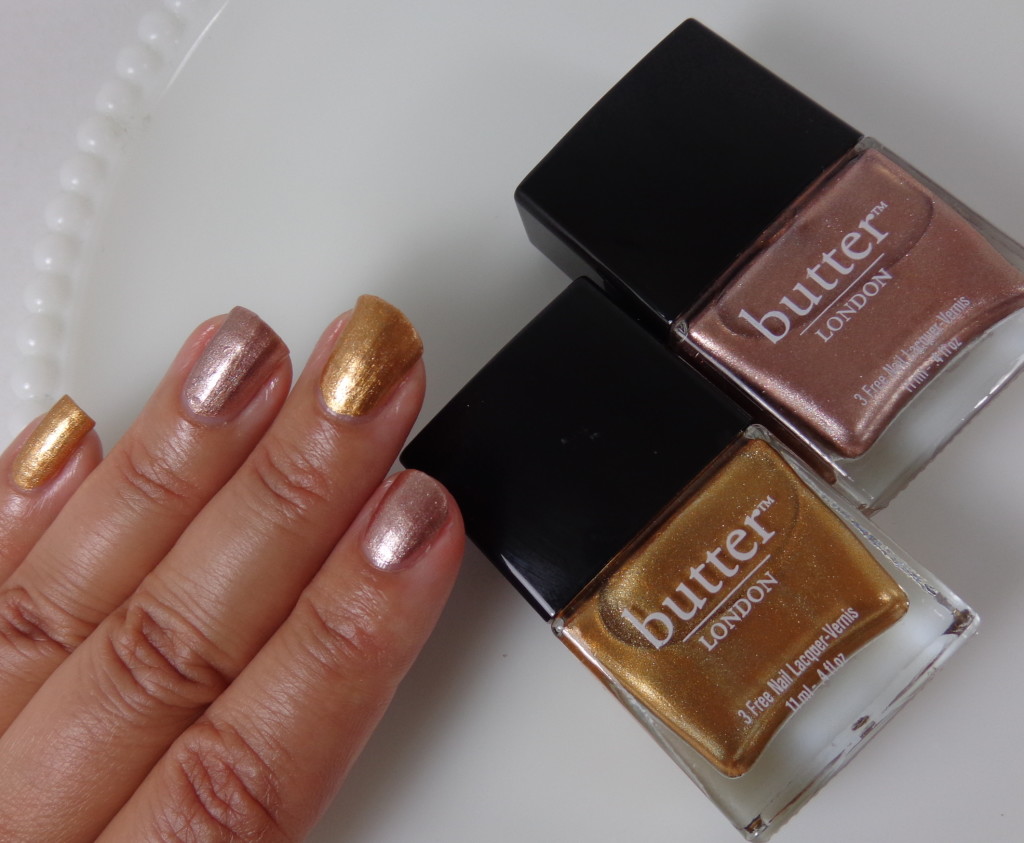 I love a gorgeous metallic shimmer, and Marbs and Champers take the cake!  The formula from butter LONDON is nothing short of fabulous, just two easy coats for these photos.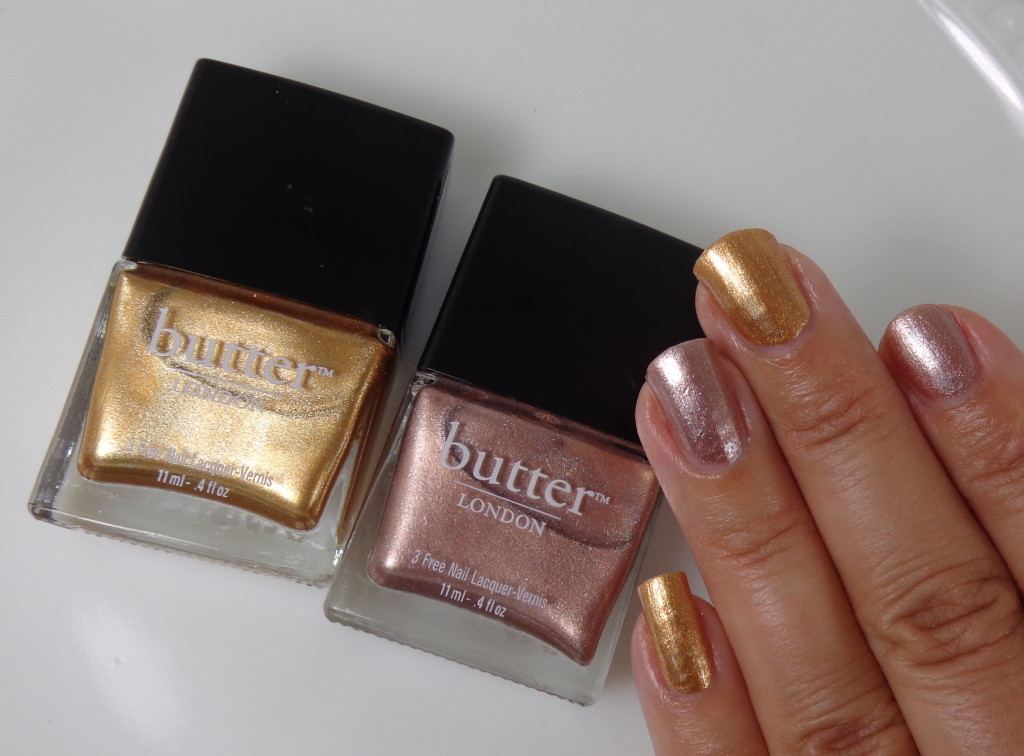 Both are beautiful pedicure shades for Summer as well.  Champers is on my toes as I type!  I think it looks so luxe on my toes and even makes it seem like I have an actual tan :).  These shades are absolutely worth the extra money if you are the type to splurge on nail polish.  I'm betting once you treat yourself to one you will want quite a few more butter LONDONs!
Products received from PR for editorial consideration, all opinions expressed are my own.
Find butter LONDON shades for $15 each at butterlondon.com, ULTA, and more.
Do you own Marbs or Champers?  Are you the type to splurge on nail polish or do you prefer a different type of indulgence?