Are you the type of person that loves to have your music with you at all times?  Monster SuperStar Hotshot is a little speaker that can truly go everywhere with you!  Even though it's small enough to fit in the palm of your hand, the sound output will wow you.  The Bluetooth capability lets you pair your device easily so you can listen to your favorite music, podcast, or whatever.  I love the clip that lets you pop it onto your belt loop, handbag, backpack, and more.  You can take the Hotshot with you to all your favorite places: lounging poolside, doing yardwork, grilling, riding your bike, or anywhere.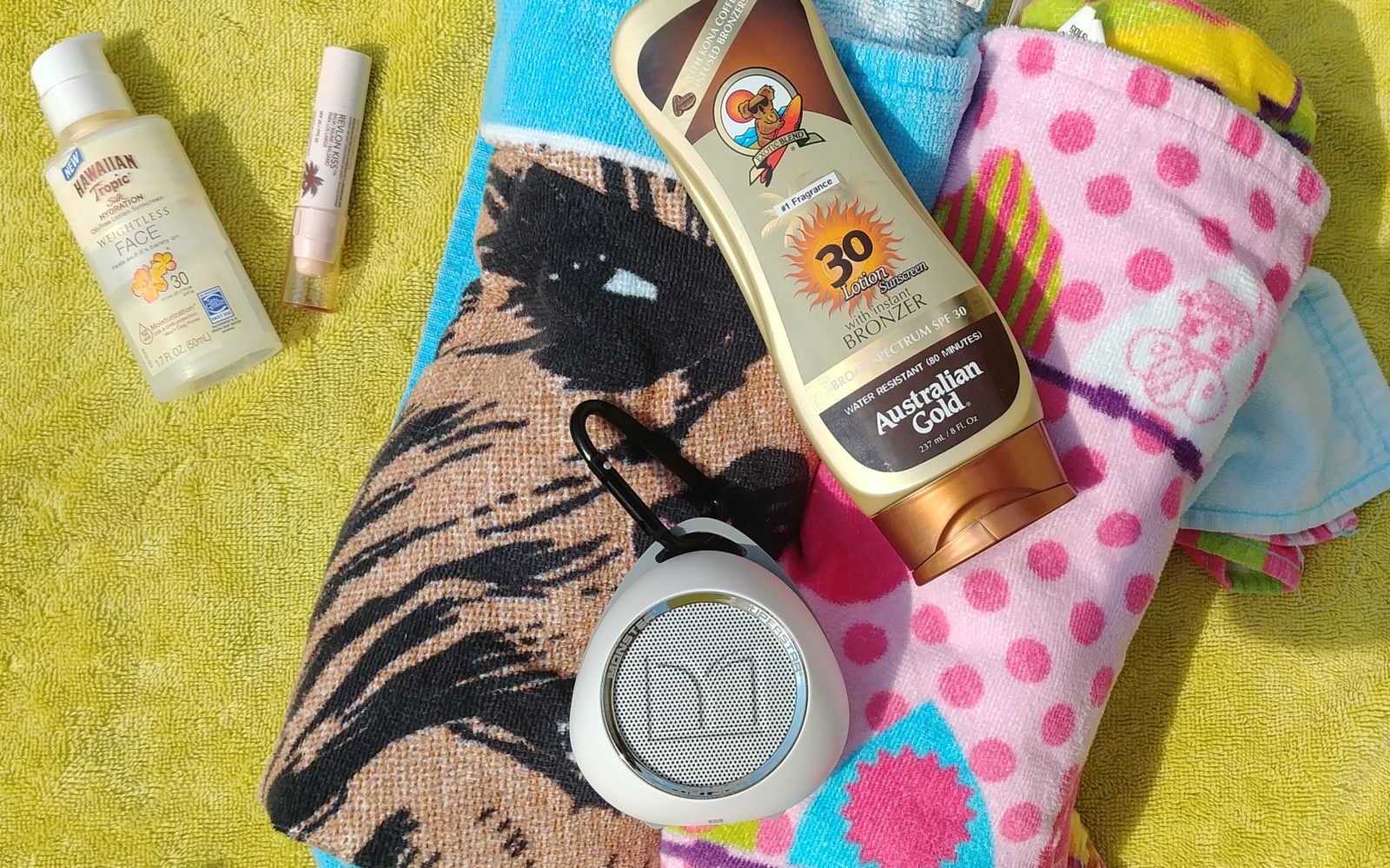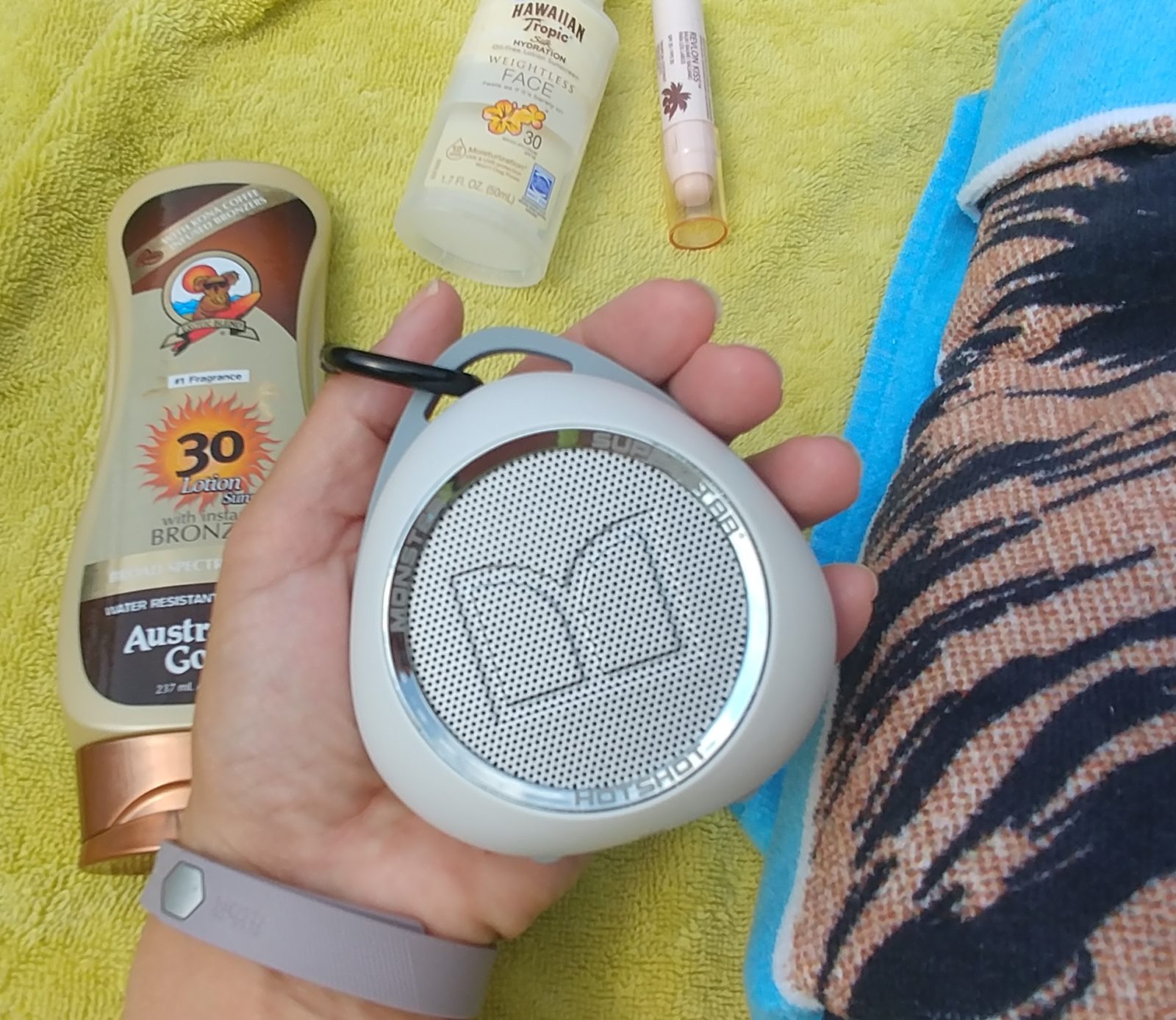 We have been rocking out with the Monster Hotshot for a while now and it is a hit with our family.  I like to bring outside to listen to music while the kids and I are on the patio hanging out.  The back and edges of the Hotshot are made with gripping material so it helps the speaker to stay put when you are using it.  The kids splash in the pool and we all take turns picking songs, it's too fun!  We have brought it along while bike riding and clipping it onto my bike is SO easy.
Last weekend, Ray grilled some burgers on the grill and he clipped on the Hotshot so he could play some old school punk.  The Hotshot features Pure Monster Sound® for amazing audio in a small size.  I love the tough construction, how it's made to go anywhere, and the 5.5 hours of play life is perfect.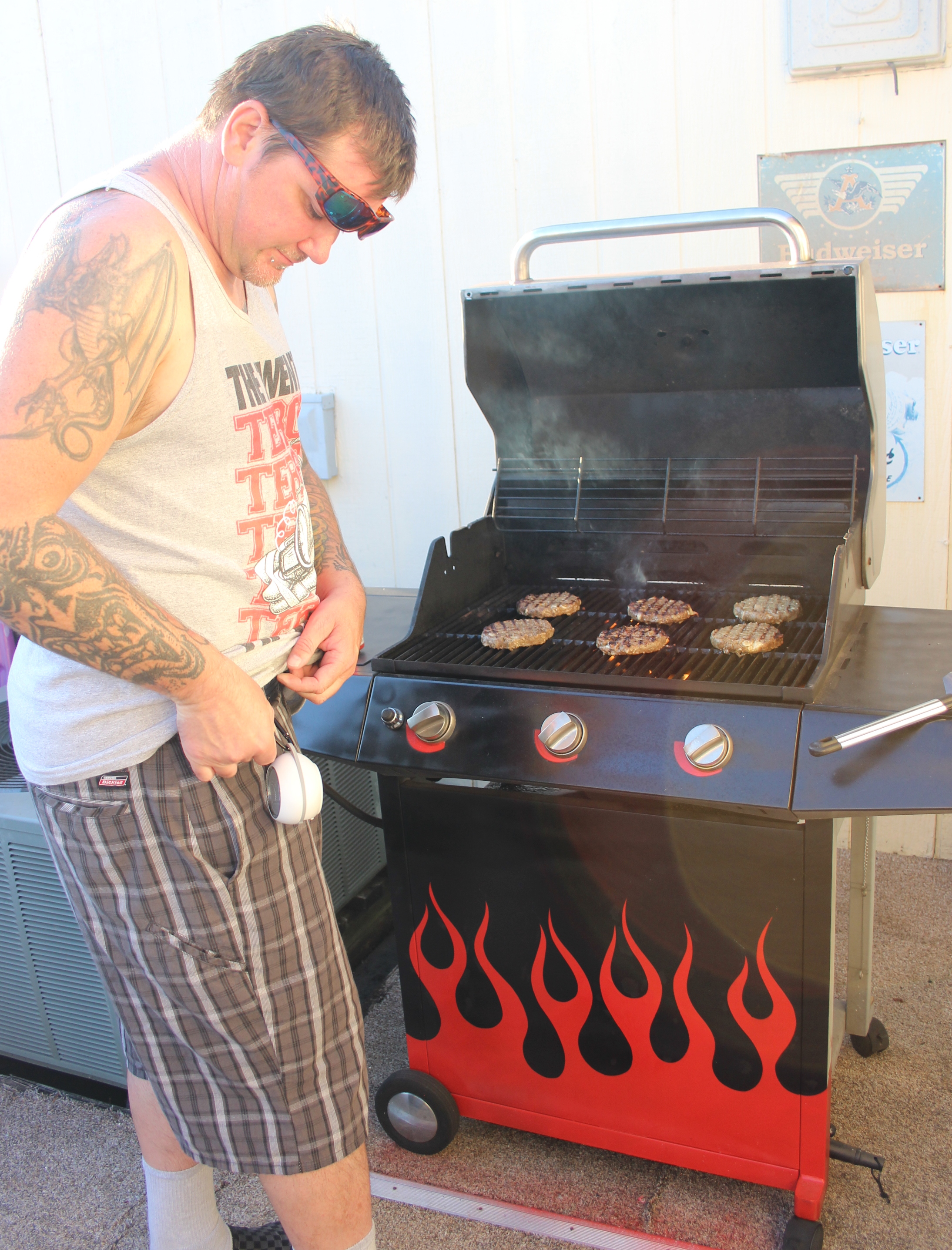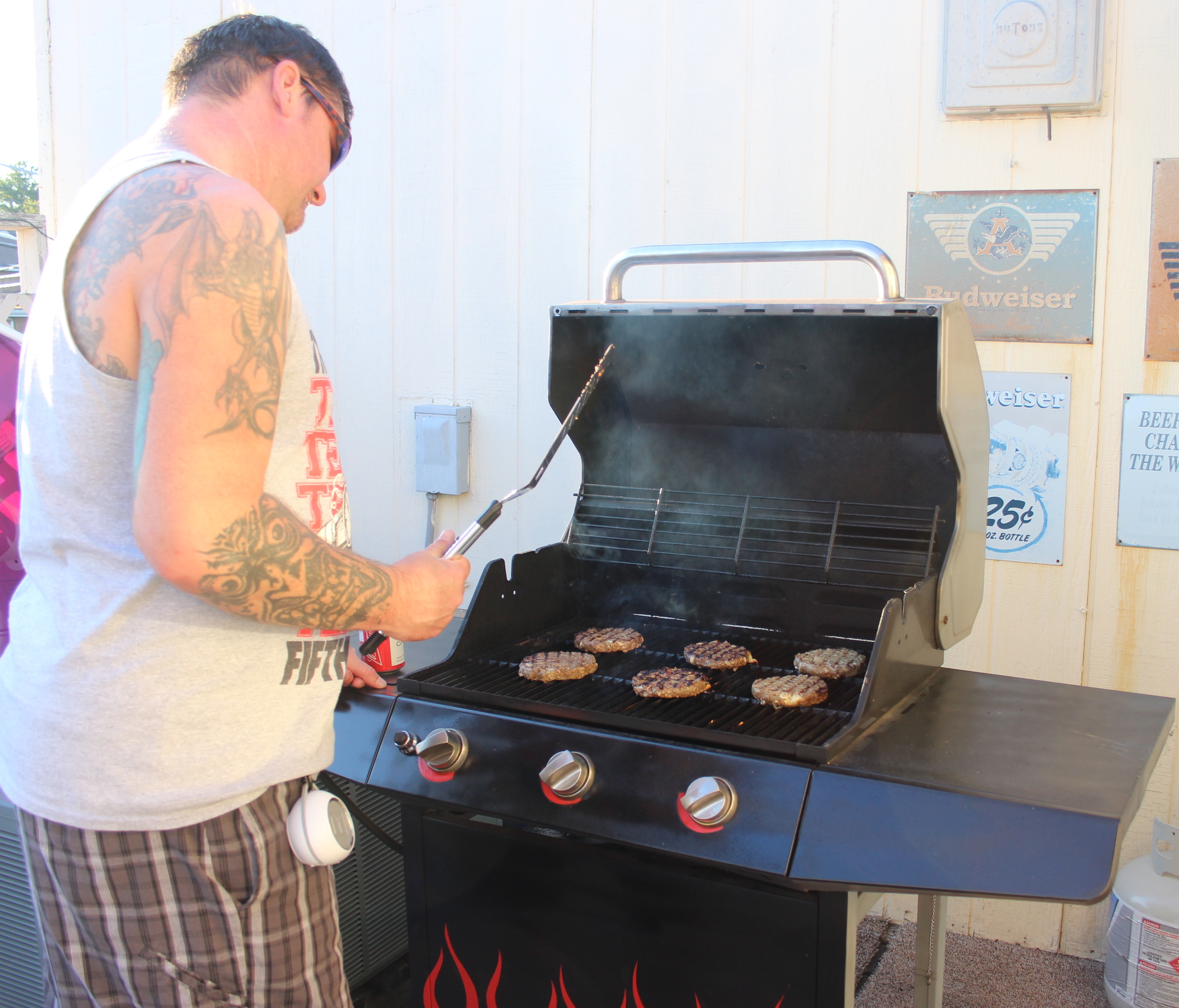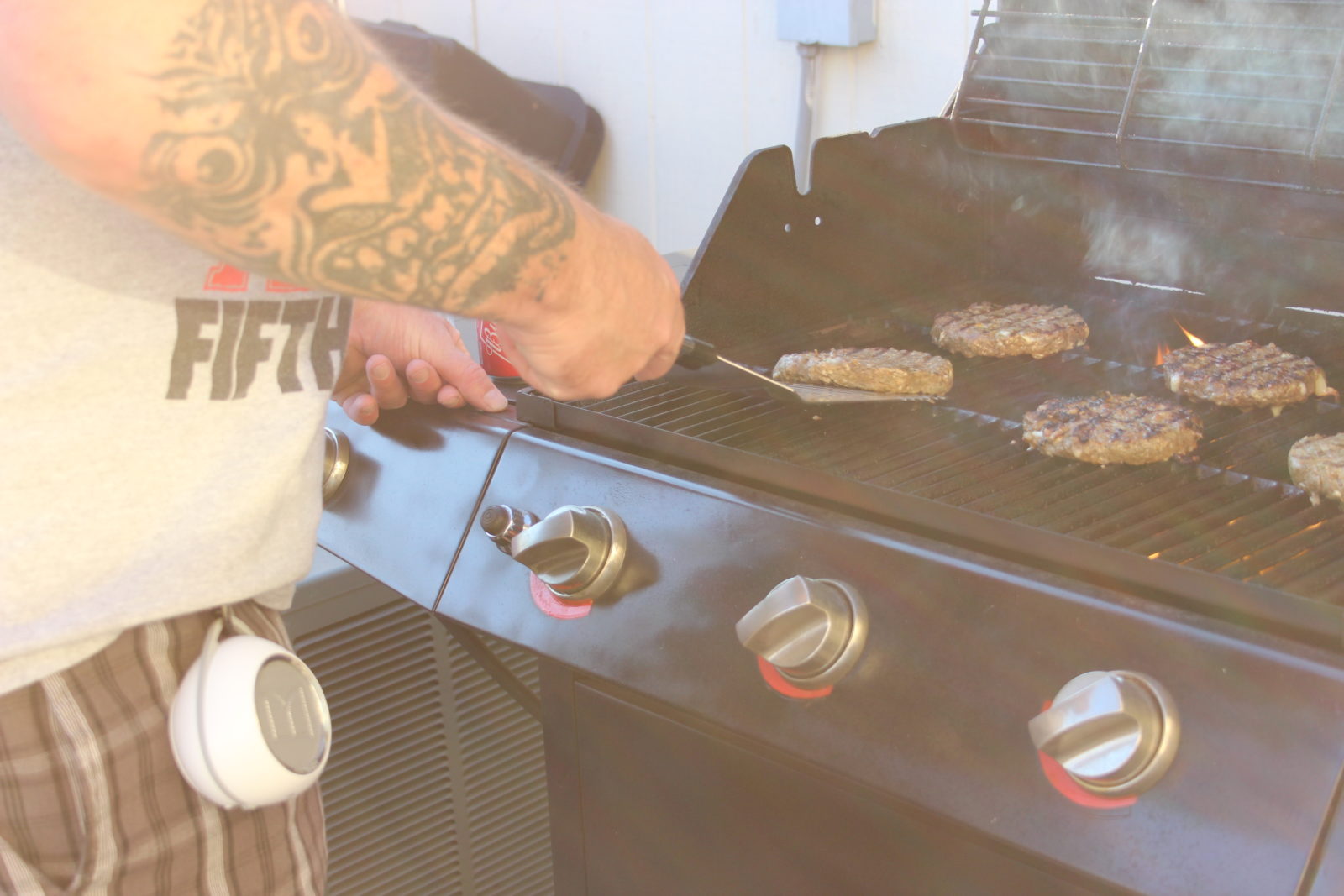 I love the portability, but my favorite feature of the Monster Hotshot would have to be the sound quality because it totally rocks!
Product received from PR for editorial consideration, all opinions expressed are my own.
SHOP:  MonsterProducts.com, BestBuy.com
What do you think of the Monster HotShot? Do you have one yet?