Very recently, I had the chance to visit Hair Cuttery for the first time.  It had been more than 4 weeks since I last colored my hair.  Needless to say, I was ready for a fresh look.  Sometimes it amazes me how a salon visit can boost the confidence.  Having great hair can really change your mood!
When I called my local Hair Cuttery, I wanted to book the first hair color appointment on the next Saturday.  The young lady on the phone let me know they only take same-day color appointments.  She said my best bet would be to just show up at 9am on Saturday.  She told me there would be 6 stylists available at that time and I would not have any trouble.  I thought this was very strange but I did as she suggested.
Are you as surprised as me that Hair Cuttery is not just for cuts?  They are a full-service, value-priced salon offering a full selection of premium cut, styling, coloring, waxing and texturizing services.
After arriving at my local Hair Cuttery at 9am to get some new hair color, I was greeted and seated with my stylist as soon as I walked in.  Love that!  I decided on all-over color in my favorite shade of burgundy red.  For fun, I wanted to add a "peek-a-boo" highlight on one side.  I asked my stylist, Kat, how long the service would take as that would be a big factor in what I chose.  She let me know it would take about one hour and was not a long process.  I was elated and gave her the go-ahead to mix color!  Communication with any stylist is key and Kat did a great job in that aspect of the visit.
Kat let me know that she would apply my color just to the roots first while lightening one section with foils for my highlight.  After about 15 minutes, she applied the hair color all over my hair.  I think I sat for another 20 minutes with the color on before it was time to rinse.  I love that Kat kept me informed every step of the way.  I was very glad that she was accurate in how long the process would take.
After Kat rinsed out the color and blow-dried my hair I was so pleased to see my final look!  The color and subtle highlight looked just like I had hoped.  Kat was able to achieve vibrant color and covered my roots and grays all in about an hour and a half.   I left the salon with a little bounce in my step :).  At just $45 for all-over color and $15 for my highlight, this salon visit cost just $60.  Very affordable!
Hair Cuttery has nearly 900 locations on the East Coast and throughout the Midwest.  Through March 4, Hair Cuttery is also offering discounted color packages and 40% off professional shampoo and conditioning liters.  Follow Hair Cuttery on Facebook and Twitter.
THE REVEAL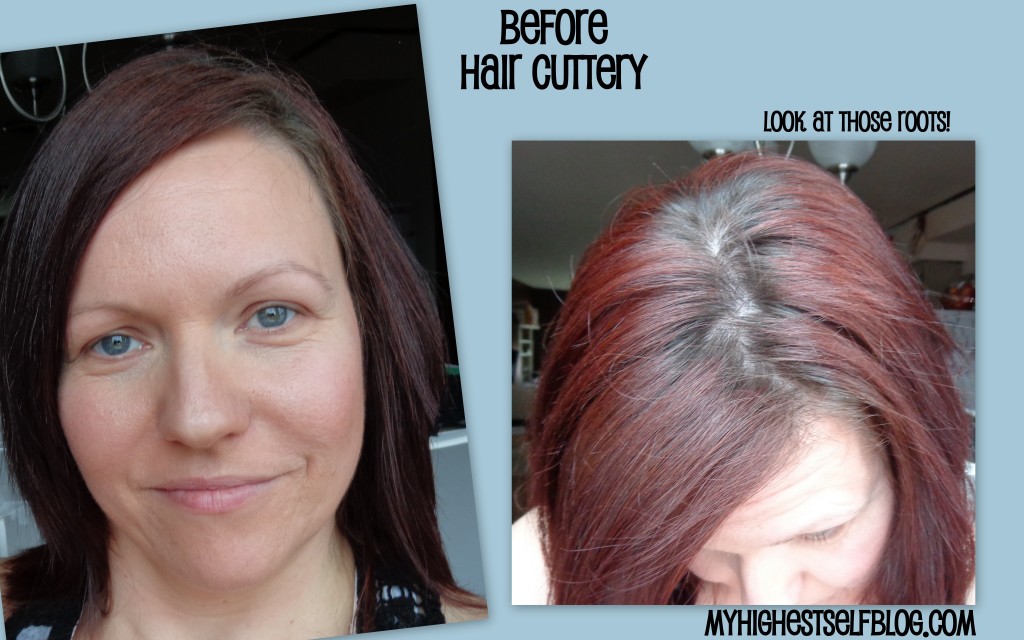 At Hair Cuttery with color on my roots and foils for my highlight: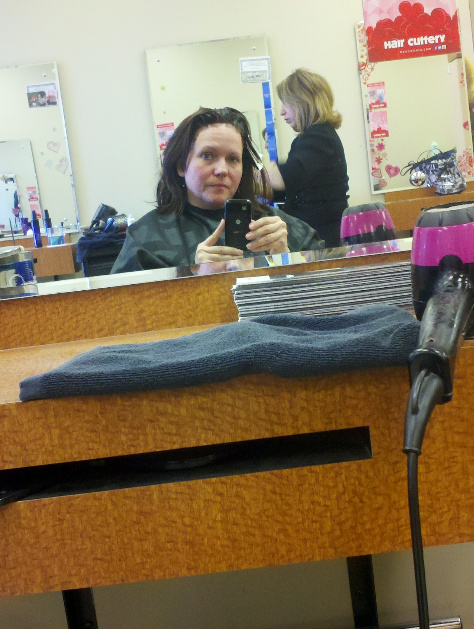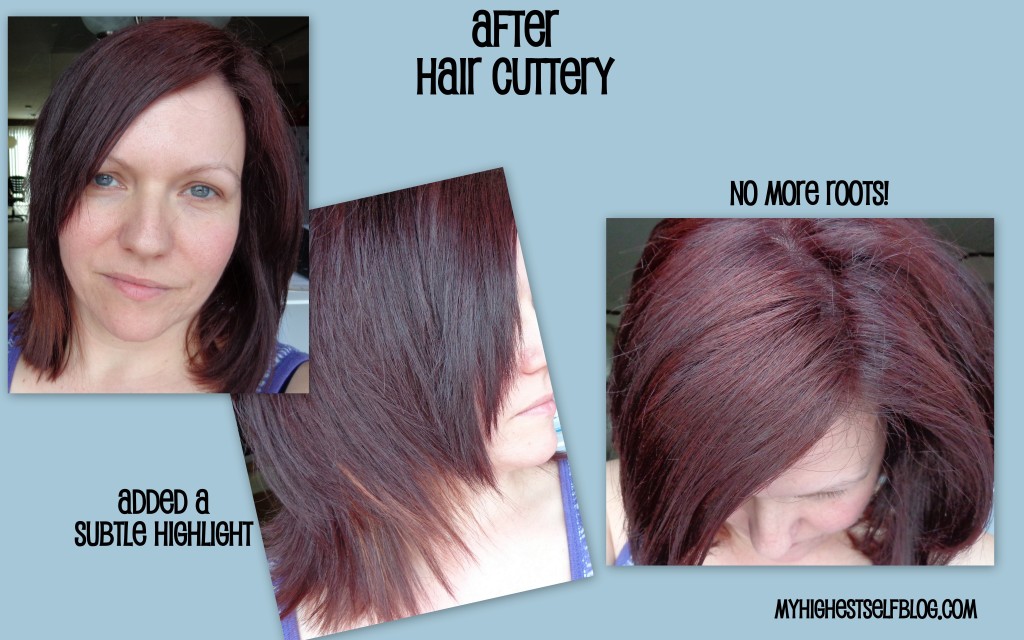 Would you like to win a little boost in confidence in the form of a $50 gift card to Hair Cuttery?  Enter now!
THE GIVEAWAY
ONE winner will receive ONE $50 Hair Cuttery gift card
HOW TO ENTER
Giveaway is open to U.S. residents only, age 18 and up.  Official rules here.  Enter using the Rafflecopter below:
Rafflecopter will choose ONE winner at random.  The winner will have 48 hours to respond, if the winner does not respond a new winner will be chosen.  GOOD LUCK!!
I participated in this sponsored campaign for One2One Network. I received a HairCuttery gift card to facilitate my post and monetary compensation, but all opinions stated are my own.