I recently signed up for a new monthly subscription service, Nail Art Society.  You pay $9.95 each month to receive items in your bag to recreate a nail art idea.  The items arrived in an adorable sequin bag: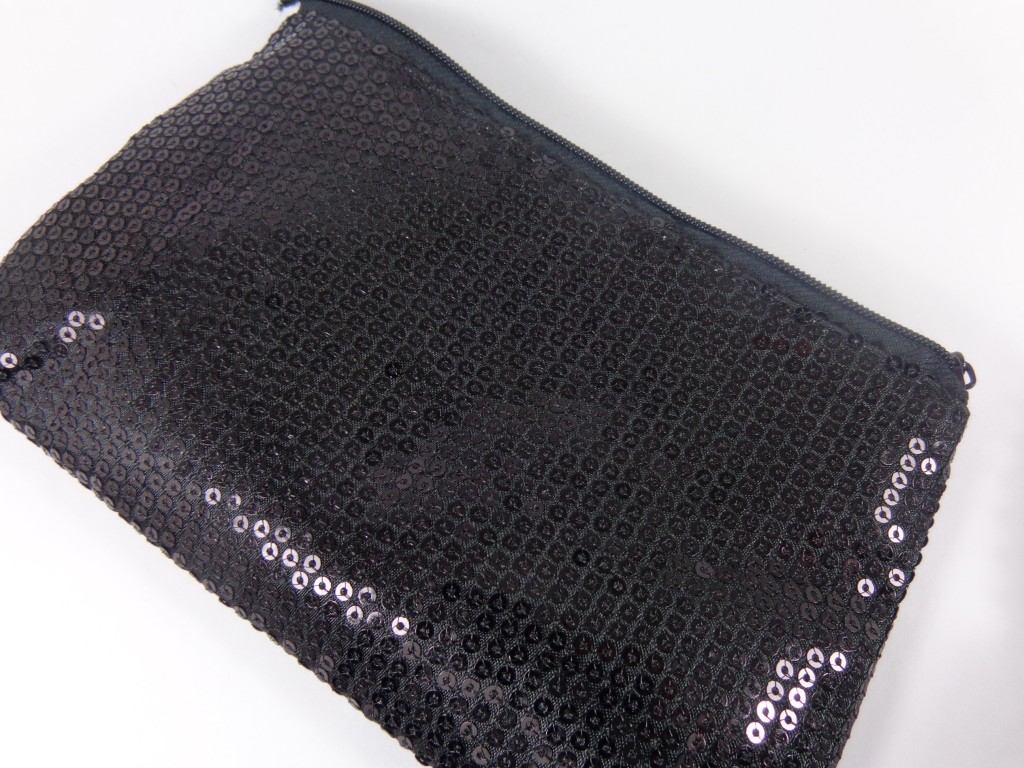 Inside I found a card with a photo of some nail art with full instructions on the back.  I have a couple of gripes with this, the first being they use the word "sequence" instead of "sequins".  The second being that this is not the greatest nail art photo.  I feel like more care could have been taken to make the skin/cuticles look nicer and the art a little neater.  I hate to even mention these things as I know I am nowhere near perfect but I am also not a professional company.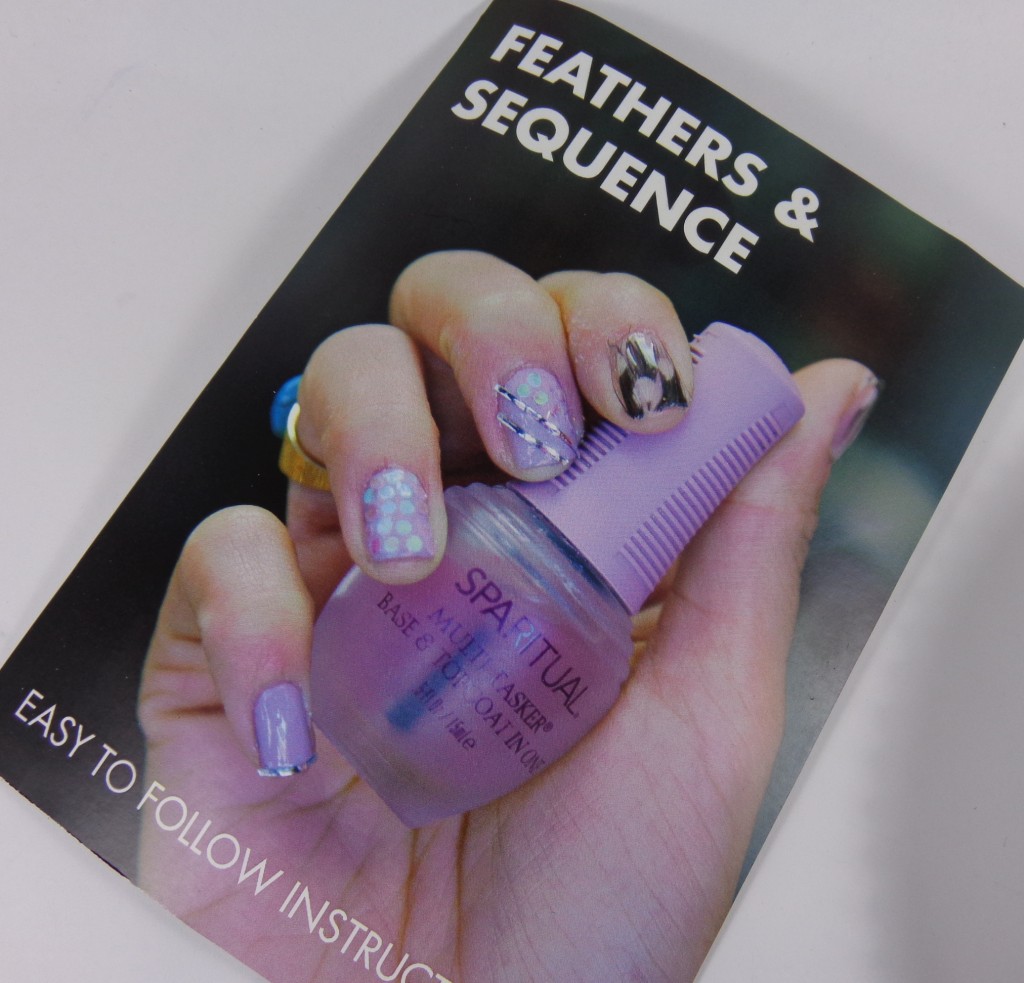 The items included to recreate this look:  a full size LVX nail polish in Legendaire (lilac), a few feathers, sequins, nail string tape.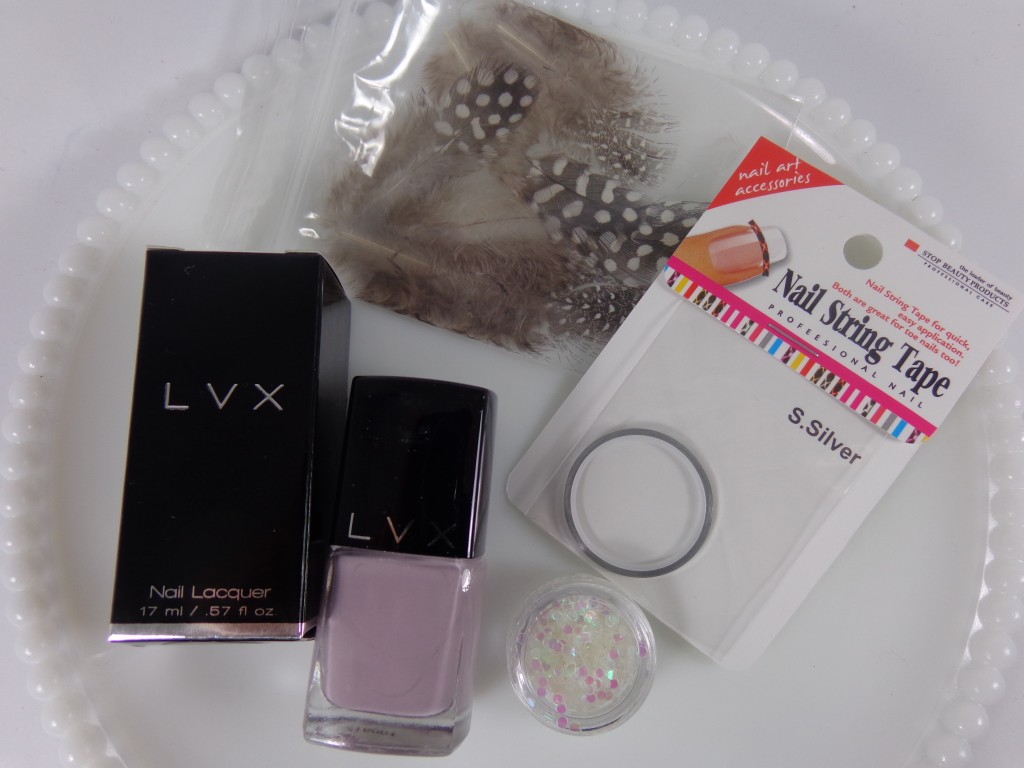 After researching, I found that this nail polish retails for $16.00 making this $9.95 bag a nice deal.  I will definitely try to recreate this look and show it off when I can!  I have a recurring subscription so I'm hoping next month I receive some dotting tools, I've been wanting those.  I am also hoping that the nail art cards get a little improvement in the coming months!
Products purchased by me.
What do you think of Nail Art Society, will you subscribe?