You may or may not know that I recently had a major hair cut. I have been growing my hair long for several years and it had run its course so I was ready for a change. A pixie cut! I am no stranger to short hair cuts but I am LOVING this new look so much. It is so easy to go from casual style to night out style with short hair.
How do I transform my hair? 1. Add some styling product to my hair when it is wet, 2. blow dry for 3 minutes 3. fluff, scrunch, move my hair where I want it, 4. Top it off with hair spray and a cute hair accessory!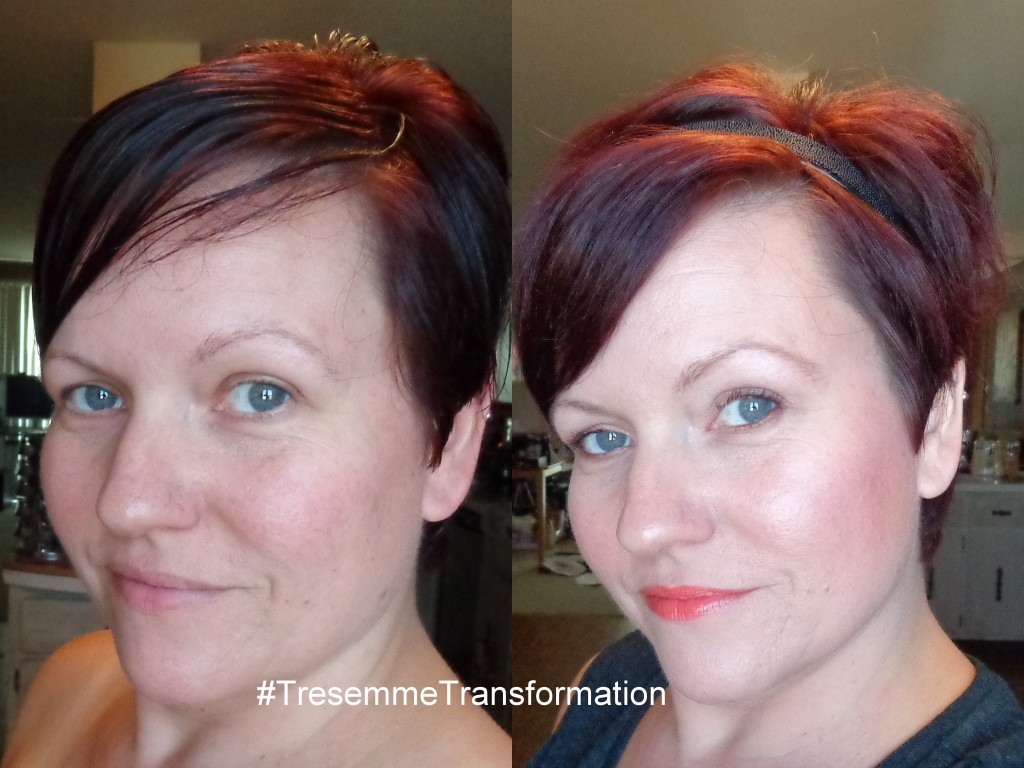 Show your #TresemmeTransformation and enter to win! The awesome prize pack includes:
$50 Walmart gift card
Premium Hair Straightener
Tresemme Keratin Smooth 7 Day Smooth System Shampoo
Tresemme Keratin Smooth 7 Day Smooth System Conditioner
Tresemme Keratin Smooth 7 Day Smooth System Heat Activated Treatment
How to Enter:
Step 1: Snap a picture of your "before" hair.
Step 2: Style and transform your look!
Step 3: Capture your "after" style.
Step 4: Use a photo collage app to post your photo to Instagram using the hashtag #TresemmeTransformation.
Step 5: Fill out the form and submit your Instagram link.
*To get your Instagram link visit instagram.com, log in, and find the link to your photo. It will be in the format of http://instagram.com/p/YOURPHOTOID.
*To retrieve the link from your Instagram mobile app, go to your profile picture on the app, click the "…" in the bottom right hand corner, and then select "Copy Share URL".
Disclosure: This post is sponsored by Global Influence.
Start snapping those transformation photos and enter to win! What Tresemme product would you want to try most?