I recently signed up for a new monthly subscription service, Nail Art Society.  See November's bag here.  When I signed up it was $9.95 each month to receive items needed to recreate a nail art idea.  It has now doubled in price for any new subscribers.  UGH.  I am currently locked into the $9.95 rate but I would not pay $20.00 for these bags.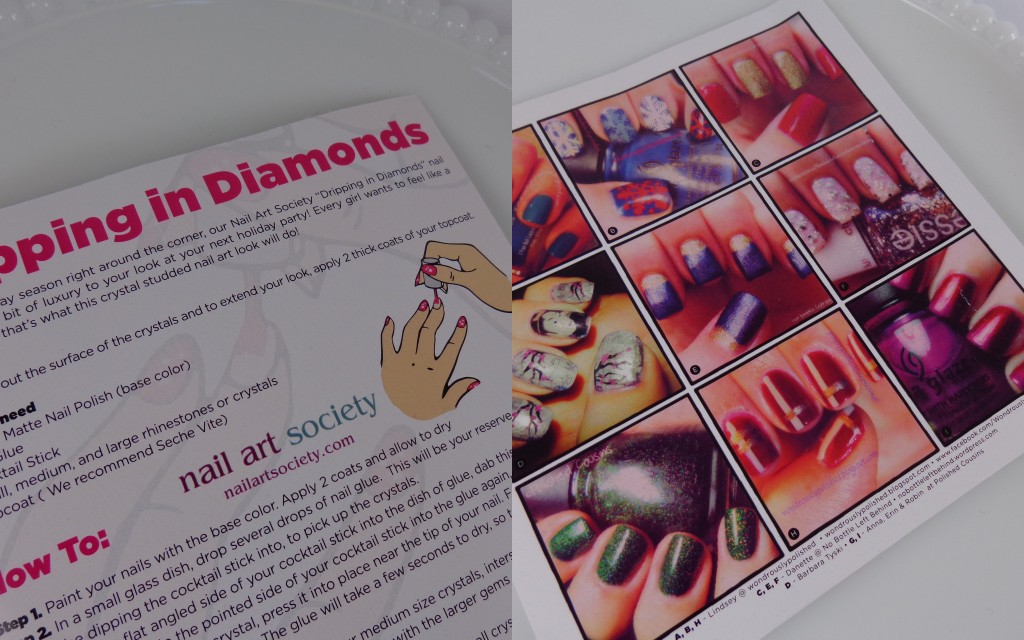 I was a bit confused with the nail art card this month.  It has instructions for specific nail art but on the back is a bunch of different photos?  Not sure what look I'm supposed to be accomplishing with this one.
The items included to create this look:  Two full size Max Makeup Cherimoya matte-n-a matte nail polish in Mystery (purple) and Blockbuster (silver), Max Makeup Cherimoya Nail Polish Removal Pads with Cuticle Oil (lilac) Stella Luminous Nail Kit, nail glue.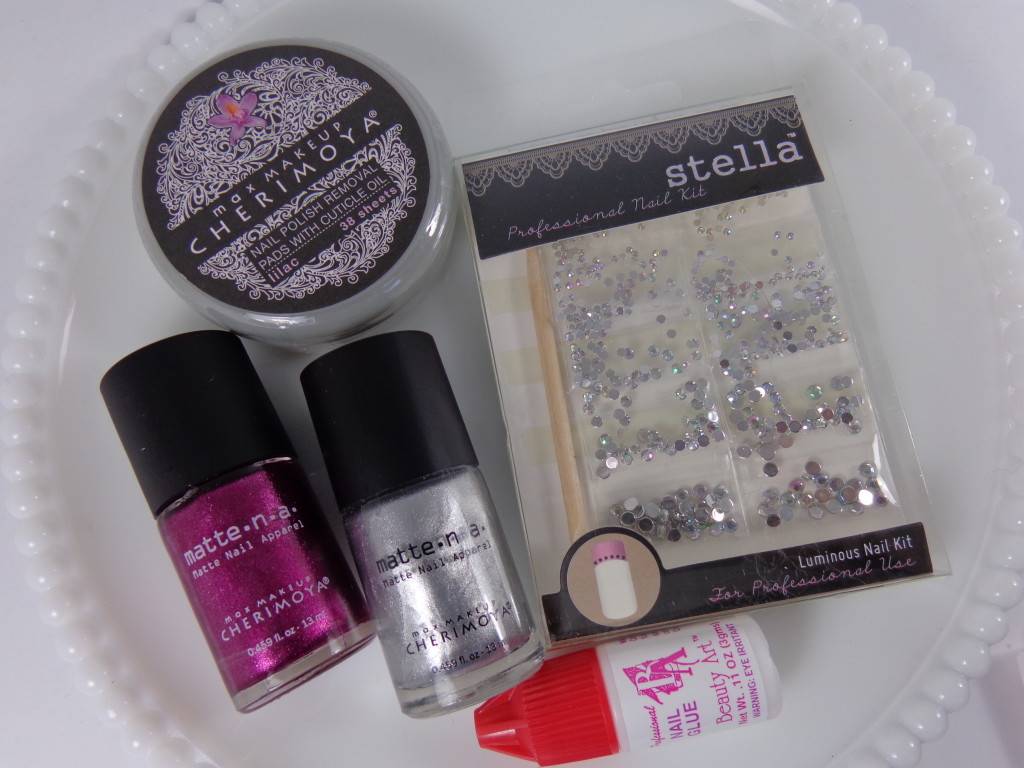 After a bit of searching, I could only find the Cherimoya nail polish sold on Amazon for around $8 each.  I thought the nail polish pads with cuticle oil (acetone-free) was a cool concept.  Unfortunately when I tried these out, they made my nails an oily mess and left lots of nail polish residue.  I would not use these again and will probably give these to away to my niece.  The remover pads sell for $4.50 on Amazon.
I haven't tried a full manicure with the nail polish but it took just one coat to cover my nail nicely.  I have to admit it's a pretty cool matte shimmer finish.  I like what I received for the price of $9.95.  Again, if I were new to this subscription and paid $20 I would be extremely disappointed.
Products purchased by me.
What are your thoughts on Nail Art Society, will you subscribe?