Here's what I received in my Nail Art Society monthly subscription for February 2013:
The look to recreate with this month's products: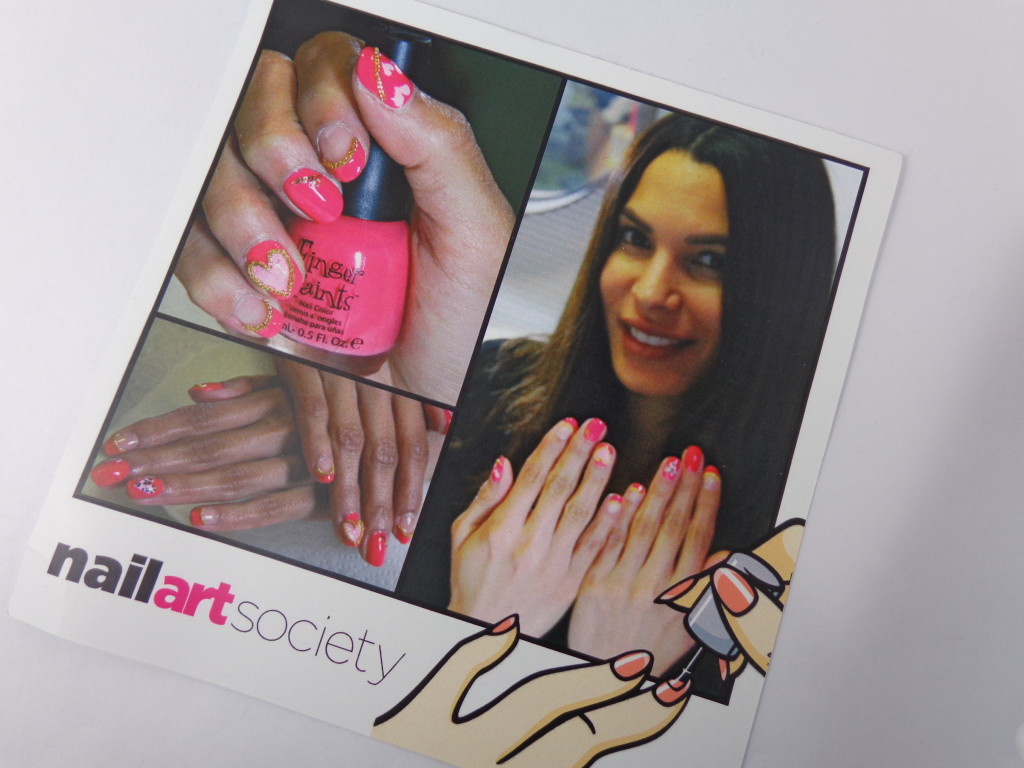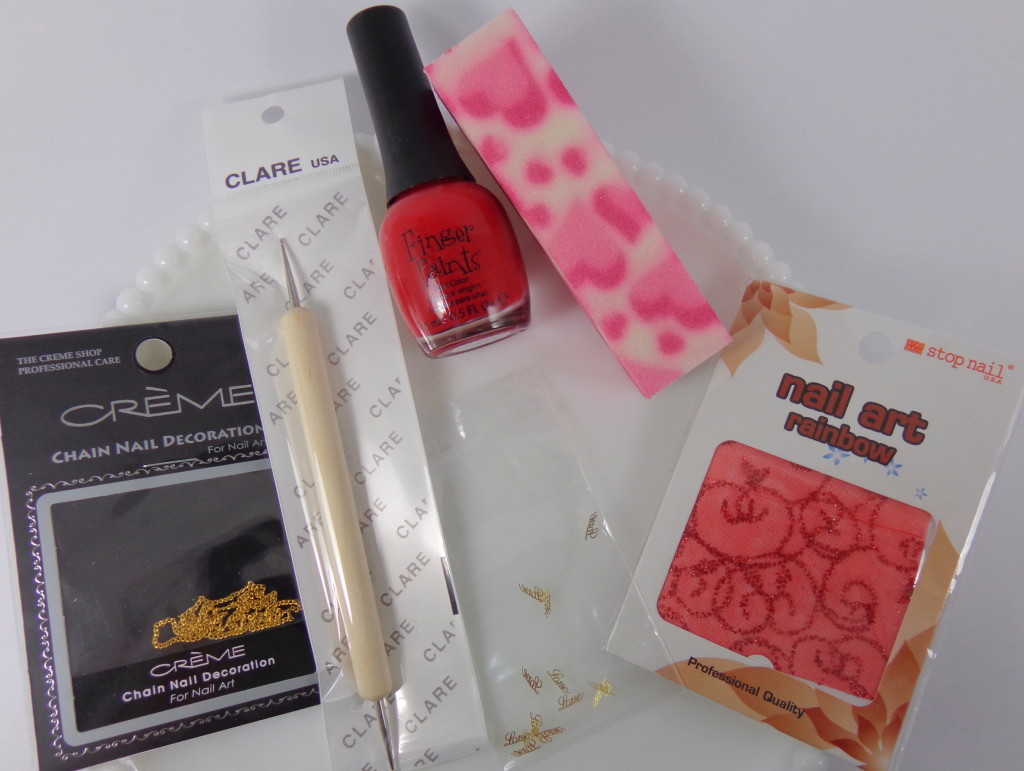 Finger Paints Nail Color – Expressionist Red, nail buffer/file, nail art lace, nail art "love" charms, dotting tool, nail art chains
As you can tell, this is a Valentine's Day theme but it arrived way after Valentine's Day.  I feel like companies should send Valentine themed items in January instead of after the fact.  On the upside, I am happy with everything in this bag anyway!  With this monthly service I am acquiring a nice little collection of nail art supplies and some nice nail polish too.
Previous Posts:
November 2102 Nail Art Society, December 2012 Nail Art Society , My Nail Art from November's Bag, January 2013 Nail Art Society
All products purchased by me.
What do you think of this month's kit?