This post was sponsored by Nature Made® as a part of an Influencer Activation for Influence Central.
More than a year ago, I made significant changes to live a healthier lifestyle.  I changed my diet, began to exercise, and even added vitamins and supplements to my daily routine.  In a short time, I began to see changes in the way my body looked and experienced less aches and pains on a daily basis.  I can tell you that taking charge of my health is one of the very best things I have done for myself in a long time.  After making these changes in my diet and exercise, I feel better than ever and am still looking for ways to improve.  I am at the stage right now where I am increasing my time at the gym, moving up levels on the cardio machines, and looking for other ways to take my overall health to that next level.  I recently added Nature Made® Advanced Dual Action Probiotics (available at Walmart SuperCenters) to my daily supplements as a way to help relieve bloating and irregularity.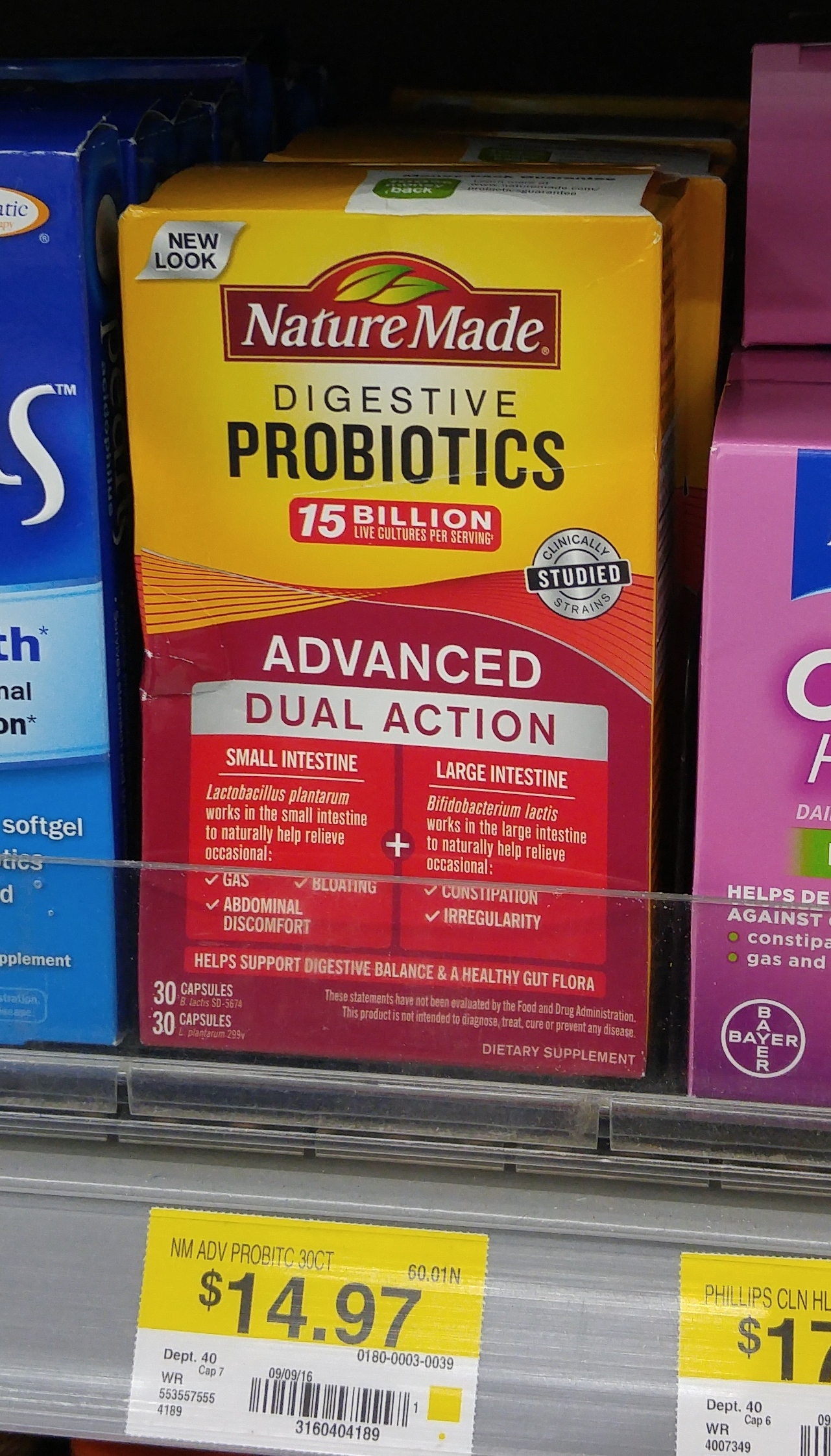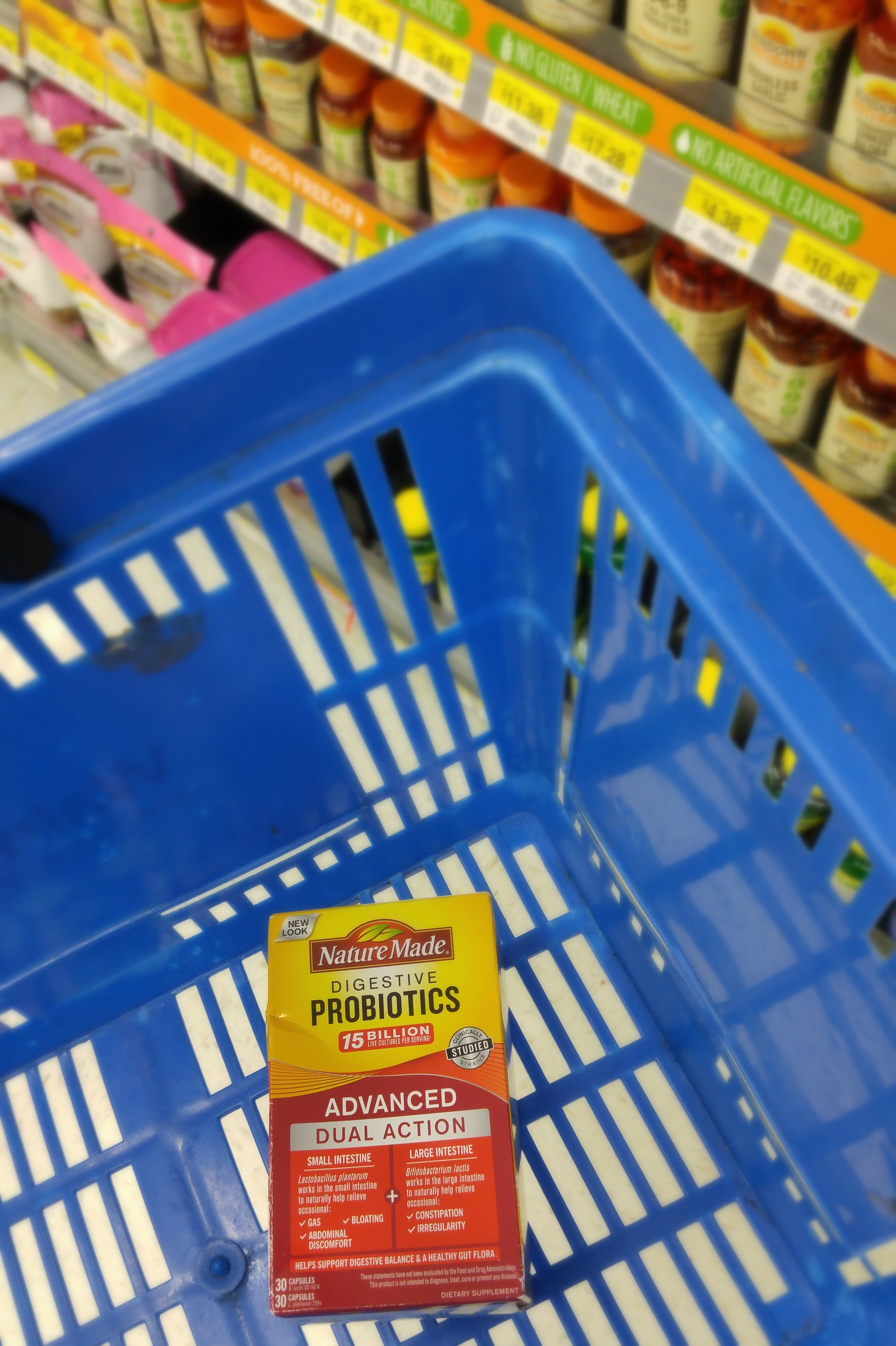 I love the everyday low prices on Nature Made® at Walmart (the Walmart SuperCenter in my area is a favorite) so I never have to wait for a sale to stock up, yay!  I love being able to shop for all my groceries and so much more at Walmart.  Am I the only one who makes more than one visit in a week?  I seem to always find something new and exciting along the way.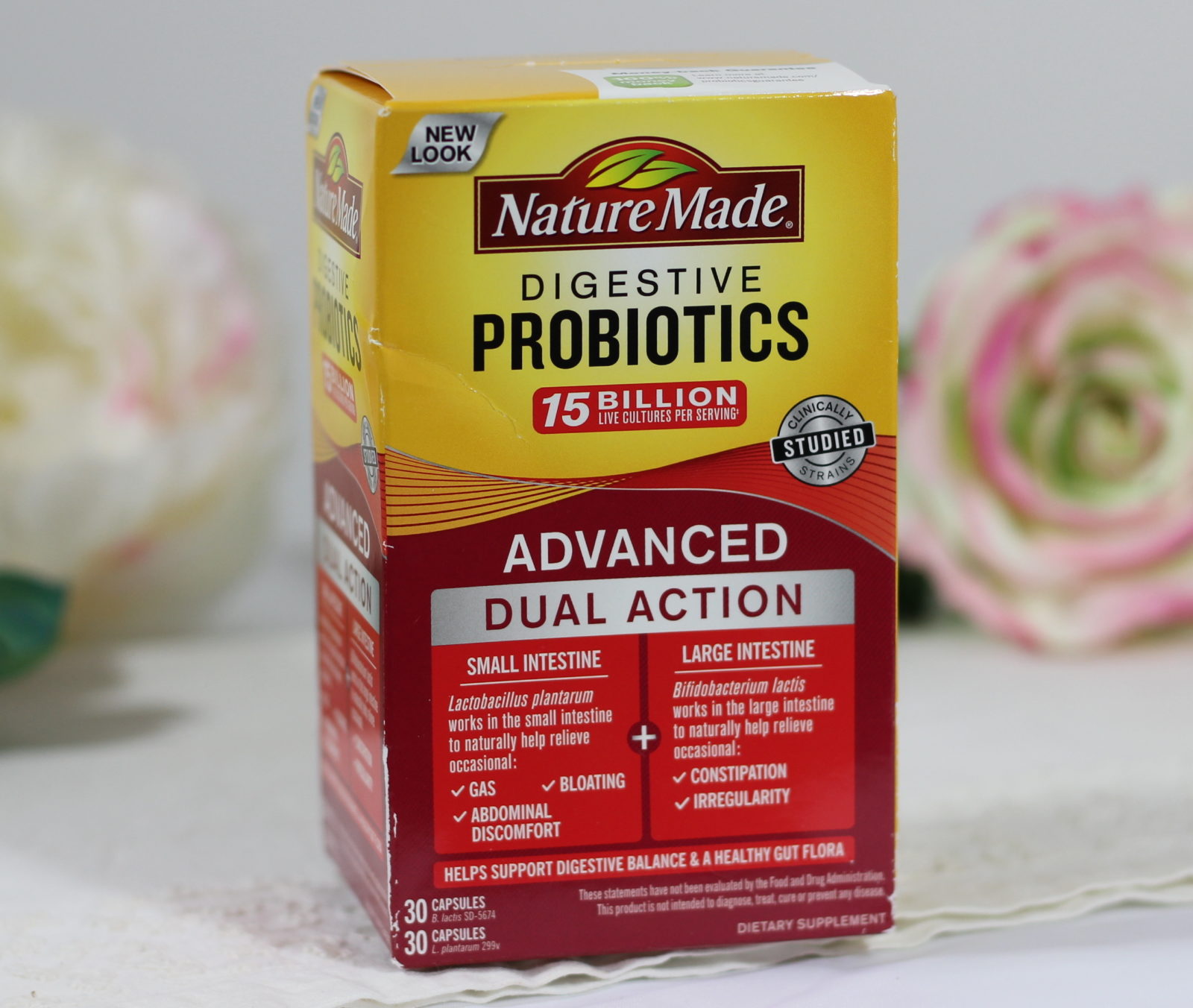 Can we talk for a minute?  Since joining a gym this year, I truly feel like a new person.  It has changed my body in so many ways.  I feel that adding vitamins and supplements is like the other piece to that puzzle.  Nature Made® Advanced Dual Action Probiotic has been clinically studied and provides dual support to both your small and large intestine for comprehensive coverage to help support digestive balance and healthy gut flora.†  I feel good about giving my health another boost with Nature Made®.  Nature Made® is the #1 Pharmacist Recommended brand for many key dietary supplement categories*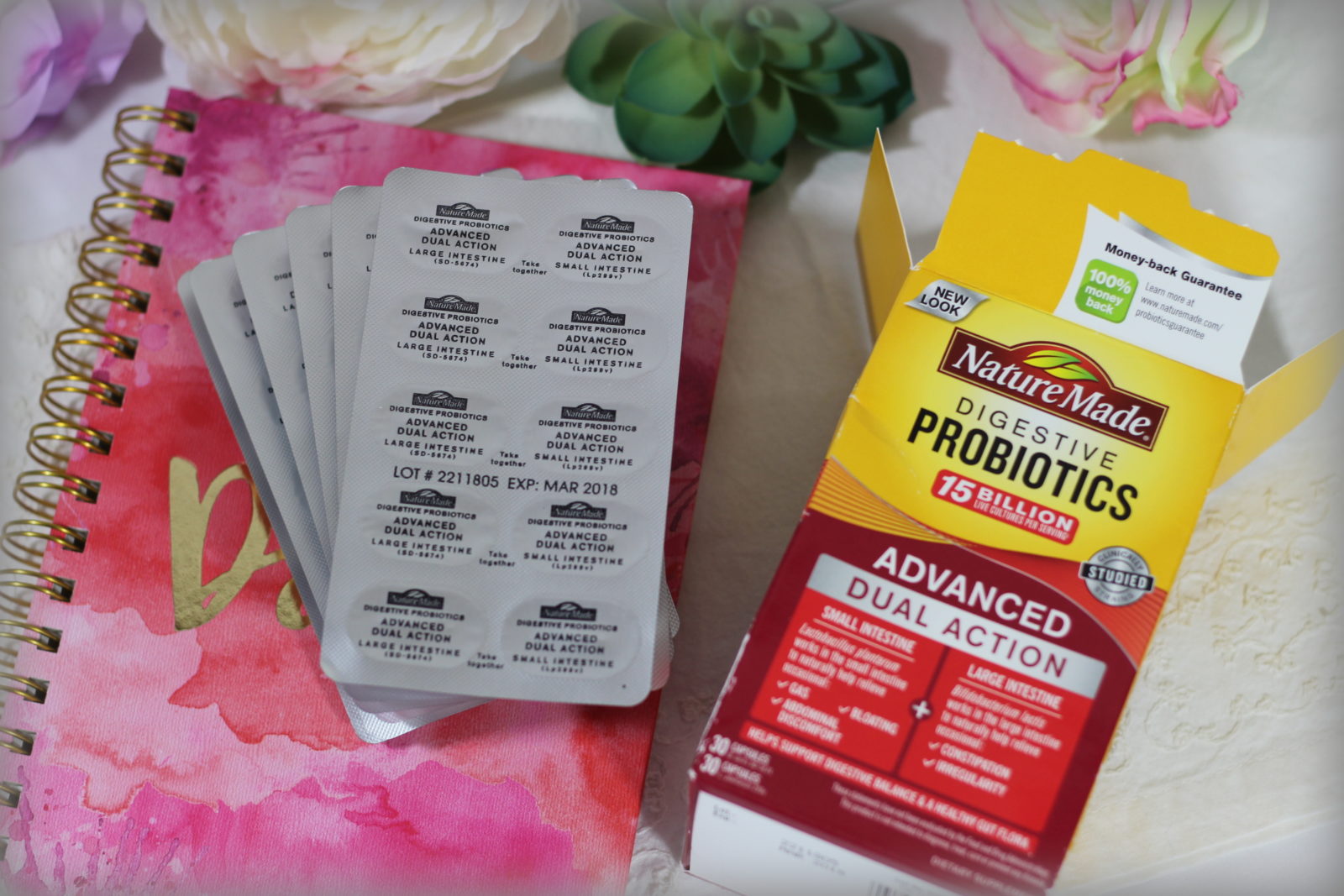 As a woman over 40, I do have a few tips for taking charge of your health.  My number one tip would be to GET MOVING.  I was in denial for a long time on this one.  Do not underestimate the power of movement.  Start walking, then go from there.  Get outside in the fresh air and walk, jog, skip, do whatever it takes.  If it's been a while, that's ok.  Just get started, no excuses.  It will improve your mind and body, that's a promise.  The next tip I have is to change your diet and add vitamins and supplements to your daily routine.  Make an appointment with your doctor to find out the best way to change your diet and what supplements you would benefit from.  Nature Made® at Walmart could be the missing puzzle piece in your healthier lifestyle, too!  My final tip is to always stay positive.  That may seem a little trivial but trust me when I tell you that it is a major key to success.  A positive outlook is really a major key to success in all areas of life but certainly for your health.  There is always a negative and a positive way to look at things.  Try your best to pat yourself on the back no matter what stage of health you are in.  Applaud those small victories like eating smaller portions at dinner, working out for 10 more minutes, or even smiling when you don't feel like it!  It all counts.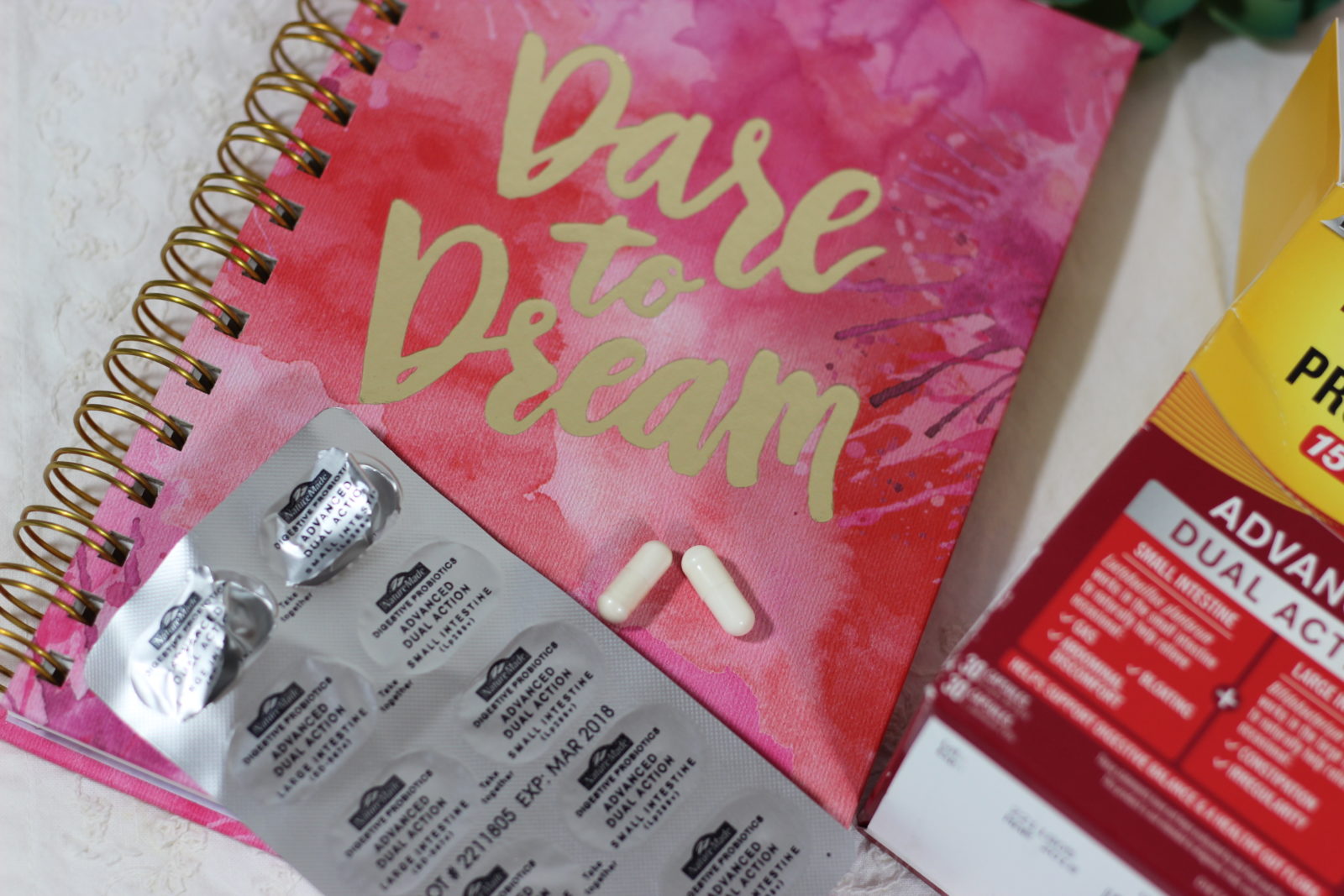 I hope my tips have helped some of you today.  The journey to a better you can sometimes be difficult but it's always worth it!  
Be sure to visit the Nature Made® Retailer Hub  where you can enter to win one of 60 Walmart gift cards worth $50 each. (No Purchase Necessary)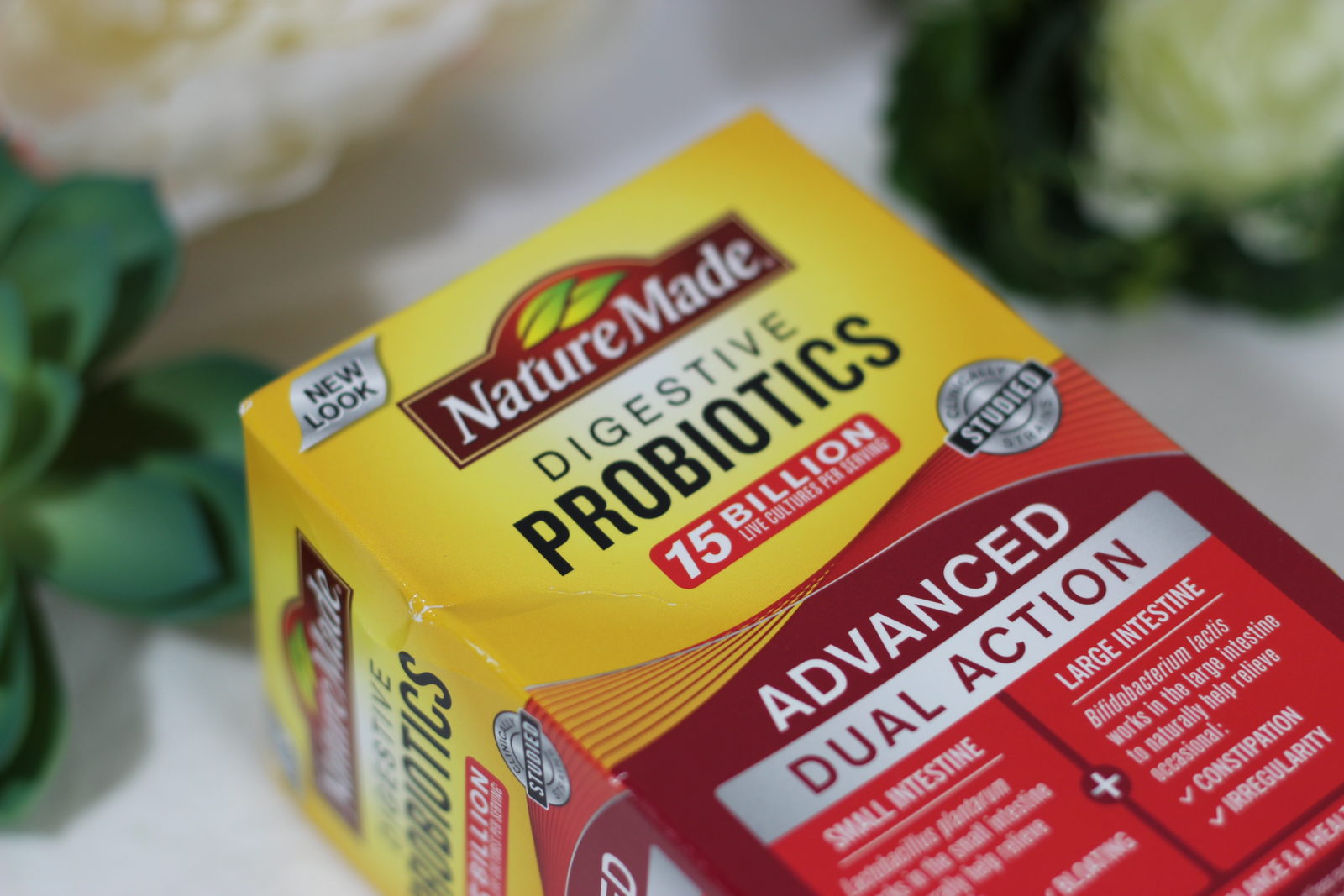 SHOP:  Nature Made® Advanced Dual Action Probiotics – only at Walmart SuperCenters.  Find other Nature Made® vitamins at Walmart and Walmart SuperCenters.
*Based on the 2016 U.S. News & World Report – Pharmacy Times Survey.
†These statements have not been evaluated by the Food and Drug Administration. These products are not intended to diagnose, cure, treat or prevent any disease."