I have officially been cursed with adult acne. Ughh. Same as my mother, I have had pretty clear skin up until sophomore year of college. I've tried a lot of different remedies— masks, spot treatments, oils… but my favorite skin care products have always come from Neutrogena. Recently, I've been testing the Neutrogena Rapid Clear 2-in-1 Fight & Fade Toner and 2-in-1 Fight & Fade Gel to help clear some stubborn breakouts that have popped up.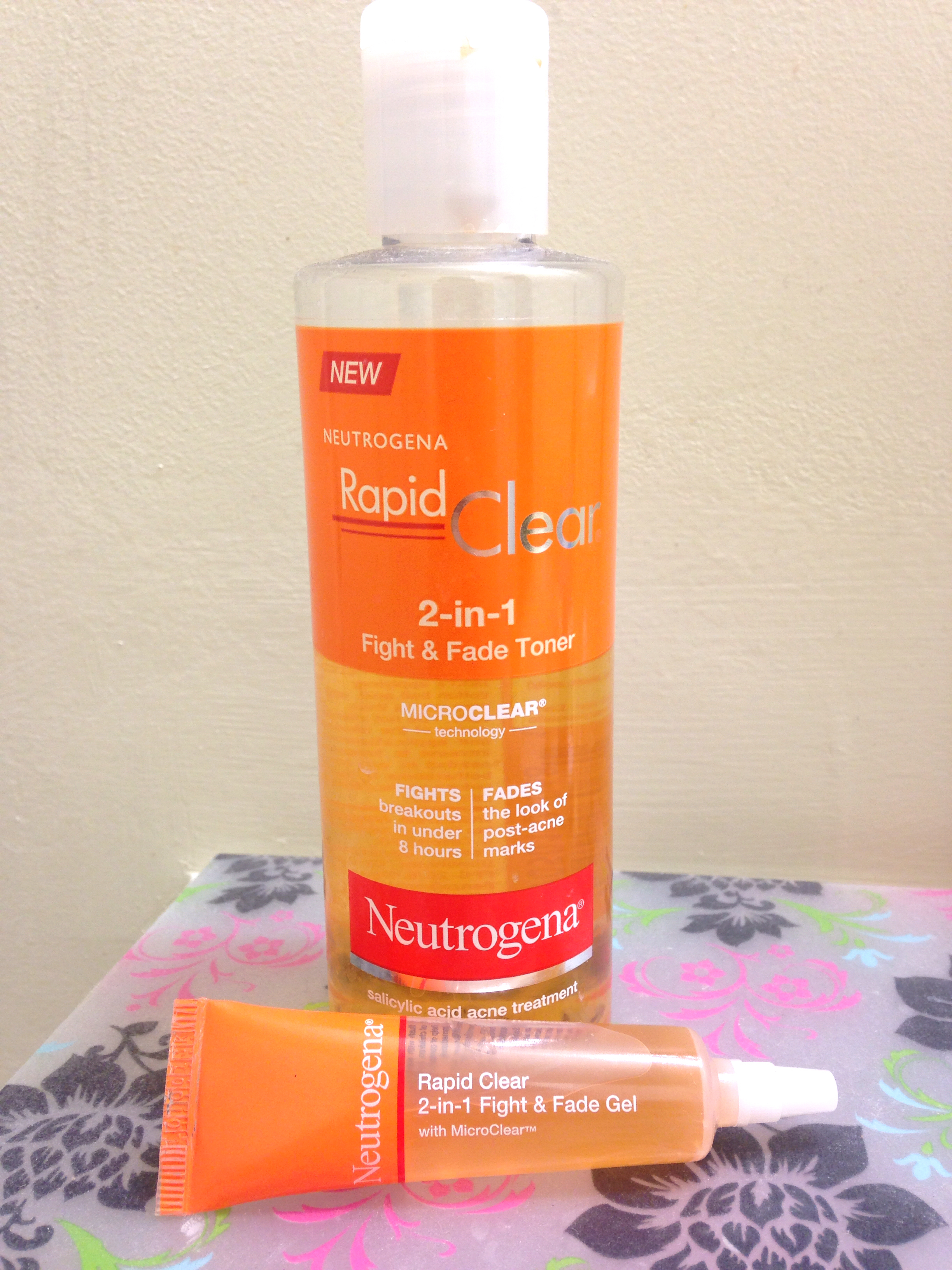 I've been using the Neutrogena Rapid Clear Fight & Fade Toner every night, applying it with a cotton round. Even after cleansing, it's amazing how much more dirt and oil the toner will pick up. It really deep cleans my skin— and without completely drying it out which is a major plus for my combo skin. 
The Neutrogena Rapid Clear Fight & Fade Gel feels refreshing and soaks into the skin quickly. I'm happy to report that this also did not dry out my problem areas or irritate them any more than they already were. 
I have three different types of acne that pop up: your normal whitehead, a few painful under-the-skin ones, and then many smaller bumps. These two products helped to clear and prevent the normal whiteheads. The other breakouts unfortunately stood their ground on my face while using the toner and gel, even over the course of a month or so.
If you've got mild acne and experience your common pesky white heads, I would definitely recommend this product, especially if you need an effective solution that won't dry out your skin. Both will run you about $8 each in drugstores.
Product received from PR for editorial consideration, all opinions expressed are my own. 
Have you tried either of these products? Do you have any favorite skincare products to share?