21 Days of Beauty at Ulta has begun and that means beauty steals each day, September 3-23!  I picked up a few items so far, and I wanted to share so you can get the deal too!  Mario Badescu Enzyme Cleanser is just $7 today (September 3) only!  That's half off and you can't beat that price.  I have heard such good things about this cleanser and the large size is a total steal. There is also a free gift with this purchase at ULTA: FREE Gold Bag with 3 deluxe samples with any $35 Mario Badescu purchase (offer valid 9/3/17-9/23/17 or while supplies last)
Aside from the 21 Days of Beauty steal of the day, I could not resist picking up the Lip Freak Buzz Balm.  Have you heard about it?  It literally makes your lips buzz and you can transfer the buzz to someone else with a kiss.  Crazy, right?  Covergirl's Vitalist Healthy Elixir Foundation has me intrigued, it's oil-free and provides a glow.  I'm looking forward to trying everything out.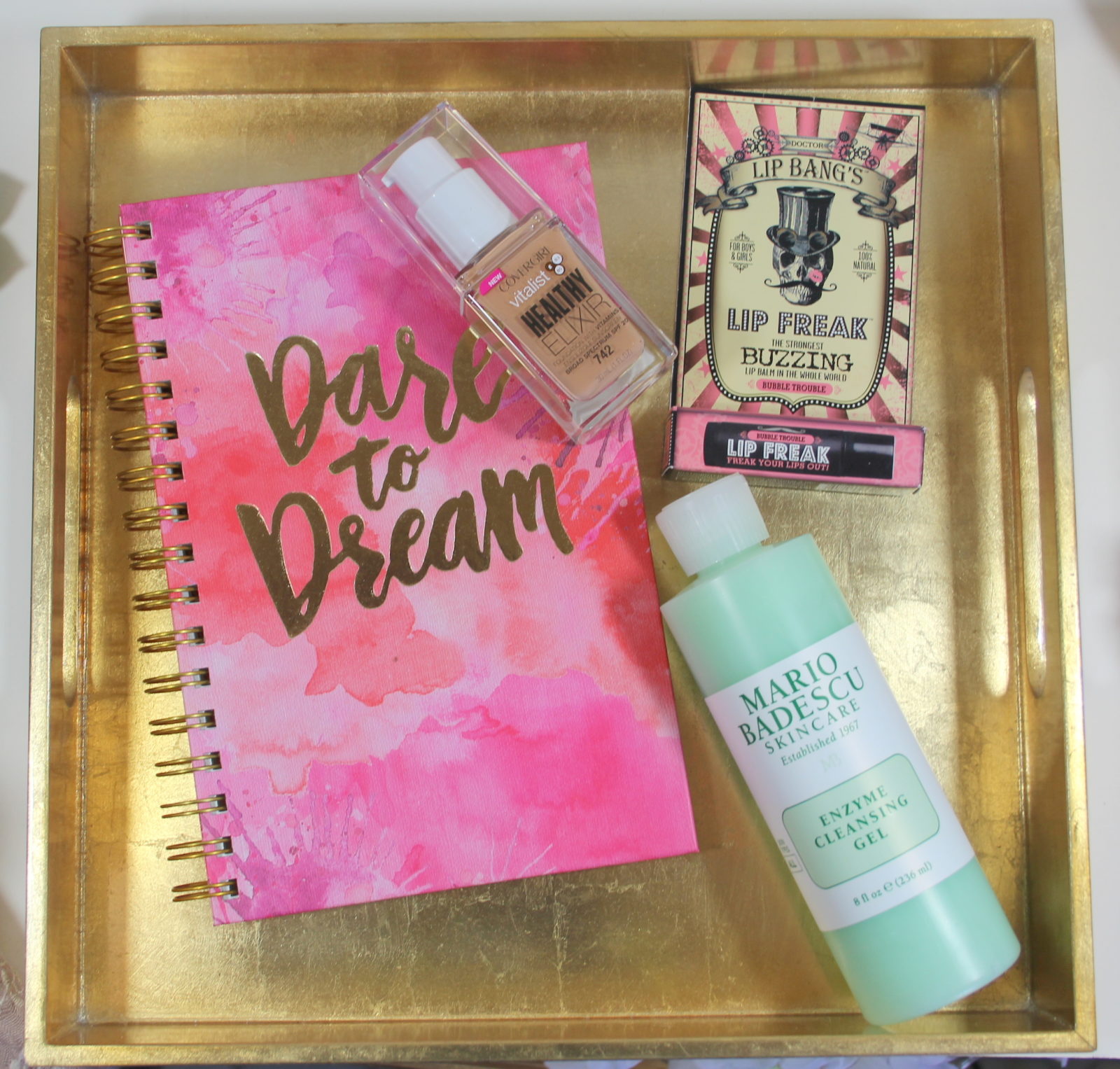 My board below shows my favorite beauty steals for the next couple of days.  There are so many products at 50% off, you have to get in on this!  ULTA 21 Days of Beauty is totally rocking it this time around.  My favorite things about ULTA are the hot sales, great coupons, and that you can find both high-end and drugstore beauty.  Be sure to check out the Tarte Double Duty Beauty Lip Sculptor – 50% off tomorrow!  Click through to shop and see my favorites:
This post is in partnership with Maven, all opinions are my own. Affiliate links.
What ULTA 21 Days of Beauty items are on you list to purchas