Lately, I have been taking pleasures in the smallest of things.  Skincare happens to be one of those things.  Taking the time to pamper ourselves is of the utmost importance and Tu'el Skincare has been taking care of me.  Tu'el is free of: phthalates, sulfates, parabens, mineral oil, synthetic dyes or fragrances.  Tu'el is 100% vegan – no animal testing ever.  I received a few products to try out and there are two that have stood out for me.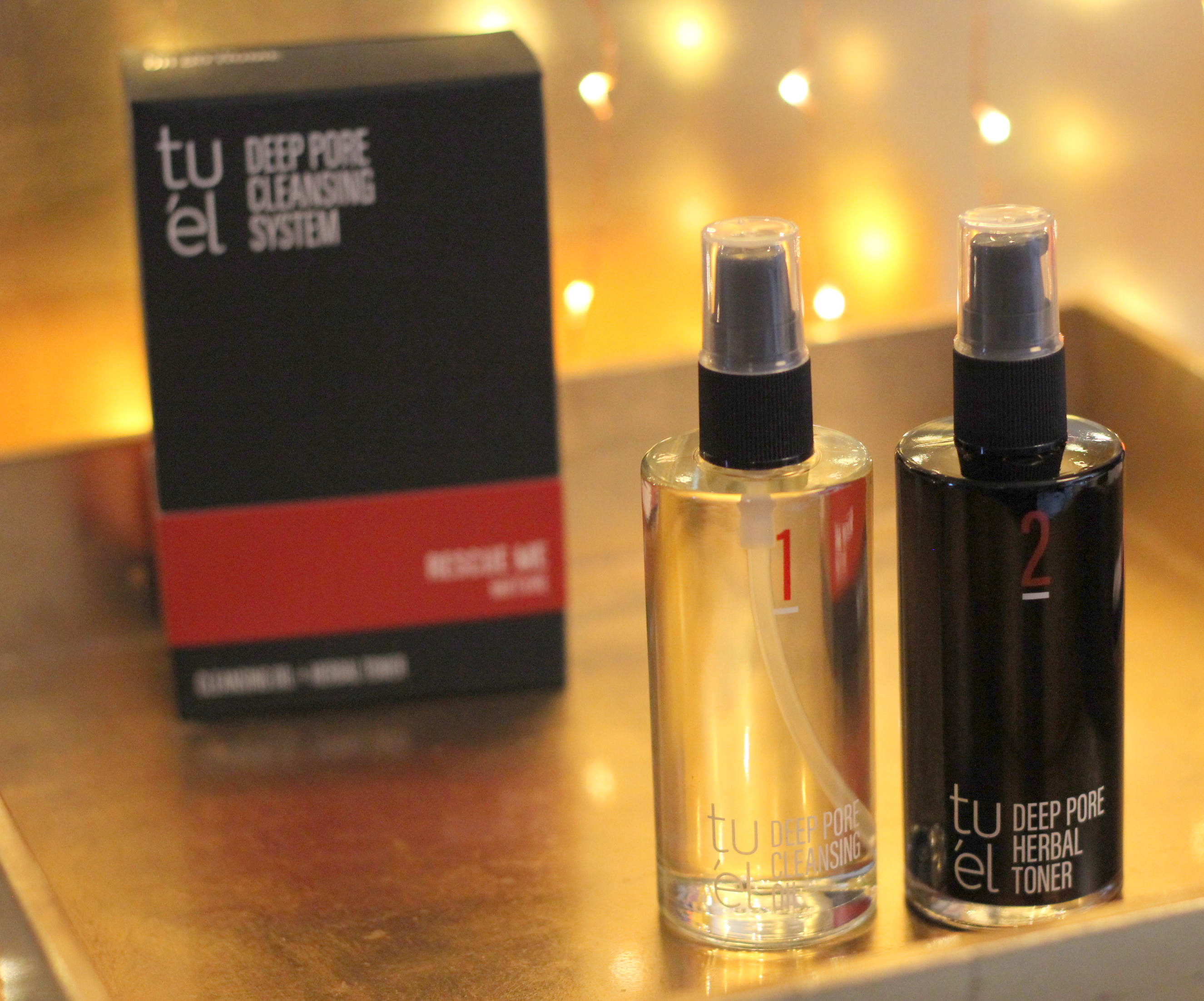 Tu'el Deep Pore Cleansing System (Mature Skin) – This is a duo of Cleansing Oil and Herbal Toner.  It's unique in it's use:  Step 1 is using 5-6 pumps of the Cleansing Oil on dry skin with dry hands, massaging it onto face and neck.  Do not rinse!  Step 2 is then massaging 5-6 pumps of Herbal Toner over the Cleansing Oil.  Then, add cool water gradually to emulsify and turn the product milky white.  Last, rinse until you no longer feel the cleansing solution.  The Cleansing Oil has Sunflower Seed Oil, Vitamin E, Vitamin A, Lavender Oil, Cypress Oil and so much more.  Not sure what creates the wonderful herbal fragrance but I really enjoy it.  Cleansing oils are great for a step one in a double-cleanse routine.  This Deep Pore Cleansing System comes in 5 different formulas, something for all skin types.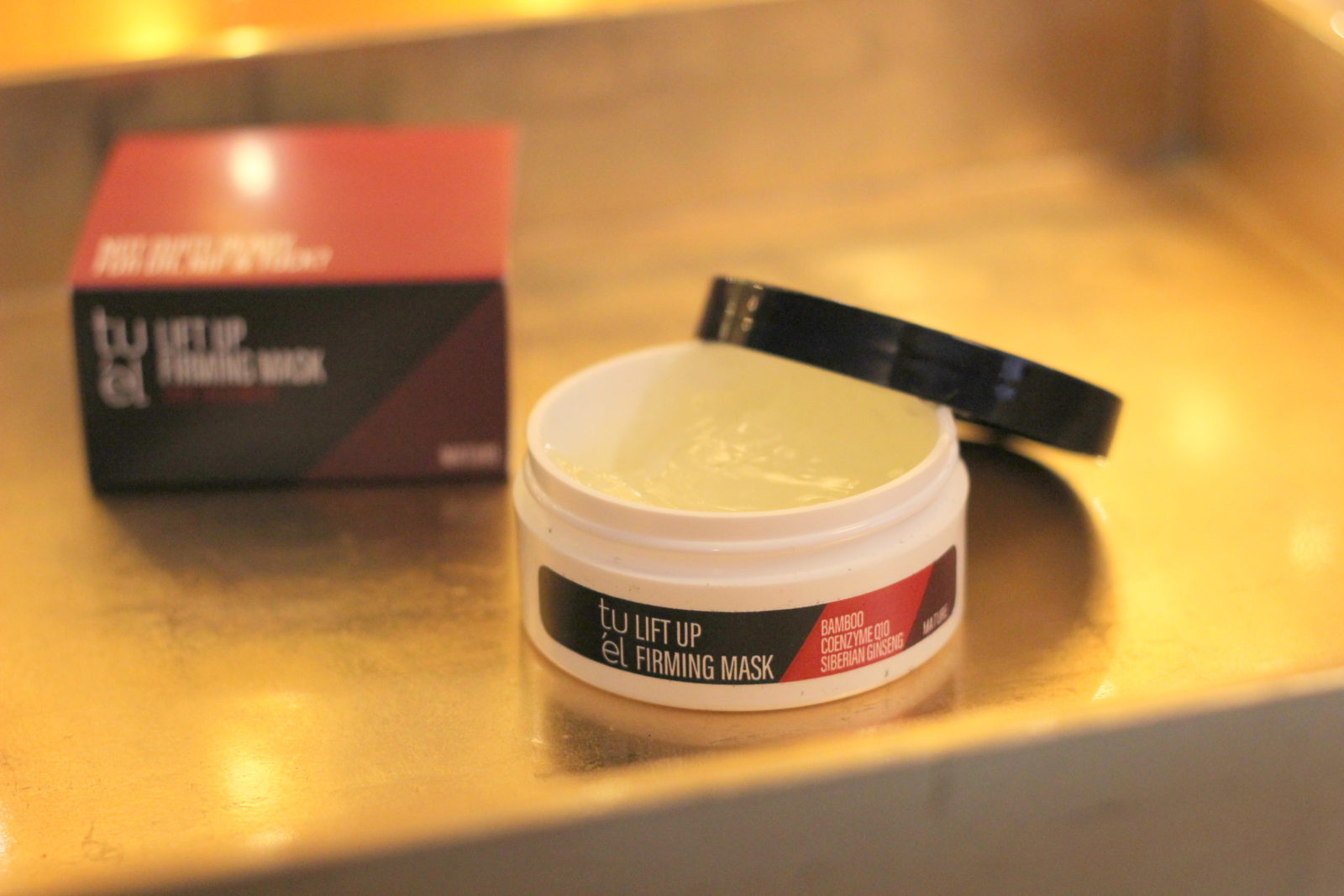 Tu'el Lift Up Firming Mask – This mask sets out to firm and tighten skin while stimulating collagen.  I apply a generous coat to my face and neck, leaving it on for 10 minutes.  It tightens up a bit while drying.  The herbal-type fragrance is quite relaxing and I will usually sit back and chill out while I'm waiting for this to dry.  Just rinse with warm water after the 10 minutes is up.  This mask uses Coenzyme Q1o, antioxidants, Siberian Ginseng, Vitamin E, and Glucosamine to help you with your healthy glow.  The Frankincese Oil and Rose Flower Oil in this mask may be responsible for the lovely fragrance.  I use it at night and love the firmer appearance and feel of my skin even after waking up the next morning!
Product received from PR for editorial consideration, all opinions expressed are my own.
SHOP:  Tu'el Skincare
Which product would you like to add to your skincare rituals?