Are you looking for a yummy dessert to make for Christmas Eve?  Maybe you still need to leave a treat for Santa this year but haven't made anything yet?  How about a fun little dessert to make with the kids while they are on break? Personally, I'm going to need A LOT of things to do since my kids are off for 17 days this winter break!  Here comes North Pole Cupcakes and they are so easy to make!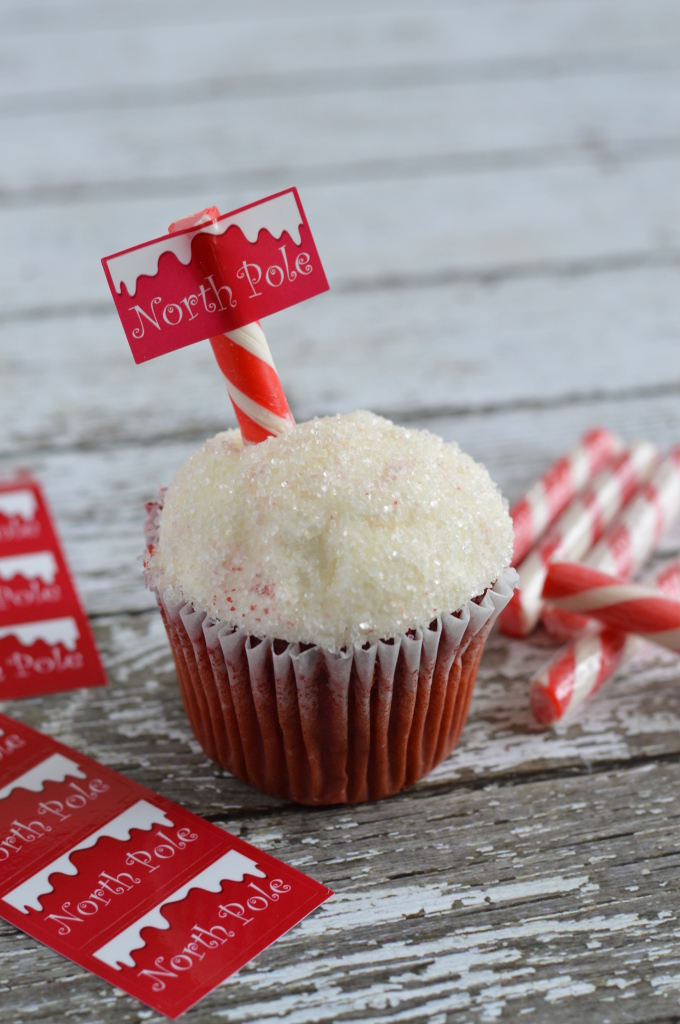 What You Will Need:
Peppermint Sticks
North Pole Stickers
(The kit in the photo was found at Target but you can make your own stickers as well)
Clear or white sugar sprinkles
Red Velvet cake mix
3 eggs
1/4 cup of vegetable oil
1/3 cup of milk
1 container of vanilla frosting
Directions:
Start by baking your cake. Combine your cake mix, eggs, milk, vegetable oil, mix well. Pour into cupcake wrappers or pan. Bake at 350 degrees for about 25-30 minutes or until a toothpick comes out clean. Let the cupcakes cool completely before icing.
Next, ice your cupcakes.  Pour your sugar sprinkles into a bowl and dip the top of the cupcake into the bowl and coat the whole thing. Then push your peppermint stick into the middle of the cupcake and put your North Pole sticker at the top of the stick and you are done! Enjoy now or save these for guests.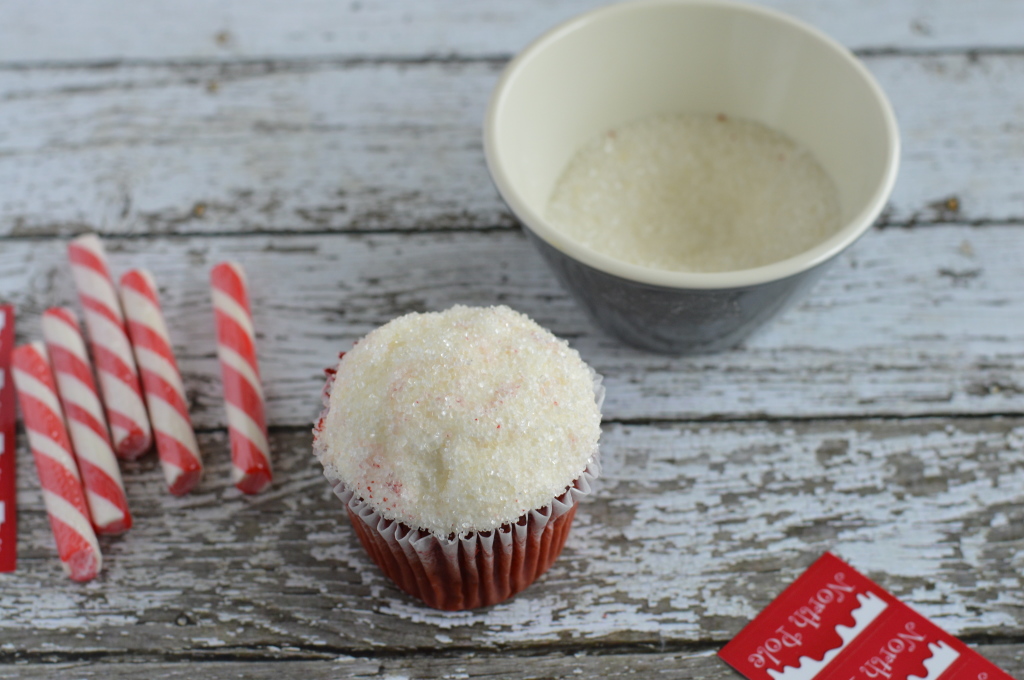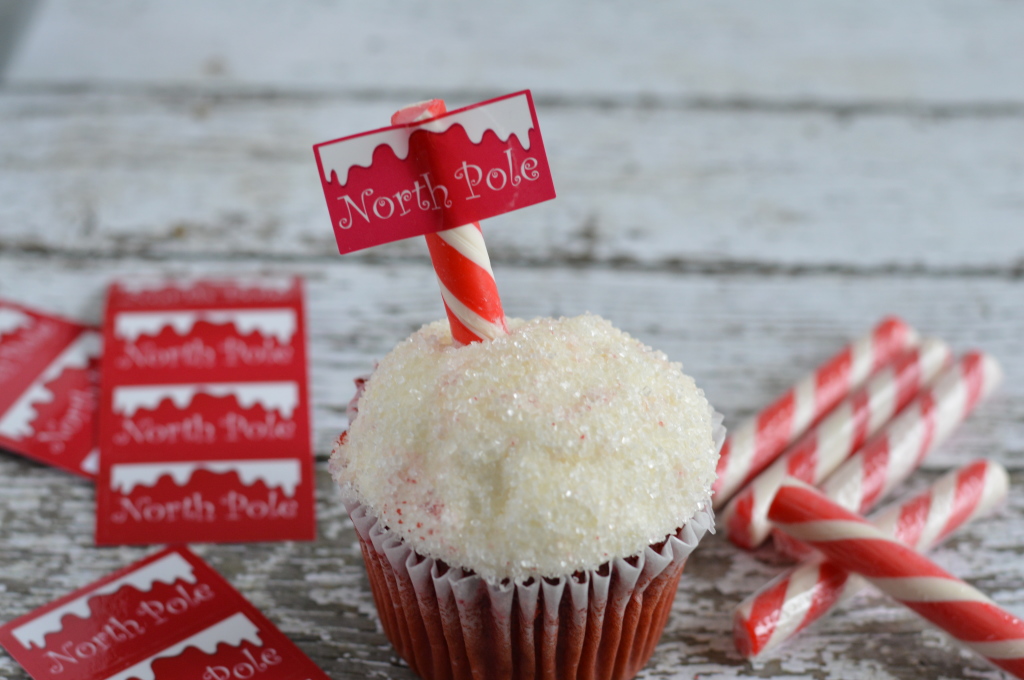 Will you be making any sweet treats for guests or family this week?