Would you ever guess that a kitchen appliance could become your BFF?  You haven't met the Nutri-Ninja Blender with Auto-iQ yet.  I use my Nutri-Ninja almost every single day.  The day I received it, I decided to take the plunge and try the green smoothie craze.  A green smoothie involves greens (spinach, kale or others), fruits, and liquid.  There are a bajillion ways to make them but that is the very most basic ingredients list.  With the Nutri-Ninja, you let the blender do the thinking and the work!  I can use any combo of fresh, frozen, or dry ingredients, even ice, and just press Ultra-Blend.  The blender has a pattern of starts and stops that helps the ingredients to flow together and blend so well.  The pre-programmed settings are just awesome!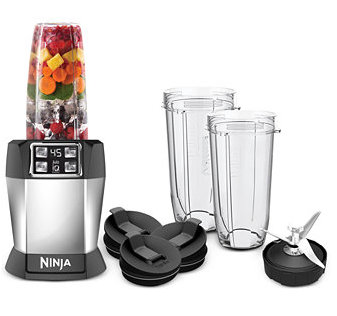 I've been using my Nutri-Ninja to make green smoothies for about 9 months now.  Having a green smoothie for breakfast really starts my day off right.  I have went from basic greens/fruits/liquid smoothies to adding additional good stuff like chia seeds or oats to my smoothies.  The Nutri-Ninja blends smooth no matter what you throw into it!  If I have more than one frozen fruit that's going into my smoothie I will run the Ultra-Blend cycle twice just because I don't care for a thick smoothie.  One thing to note is that this blender is so high-powered it is quite loud so it can be rough trying to use it if someone in your home is a light sleeper.  The upside is that it usually only runs for about 60 seconds each use for me!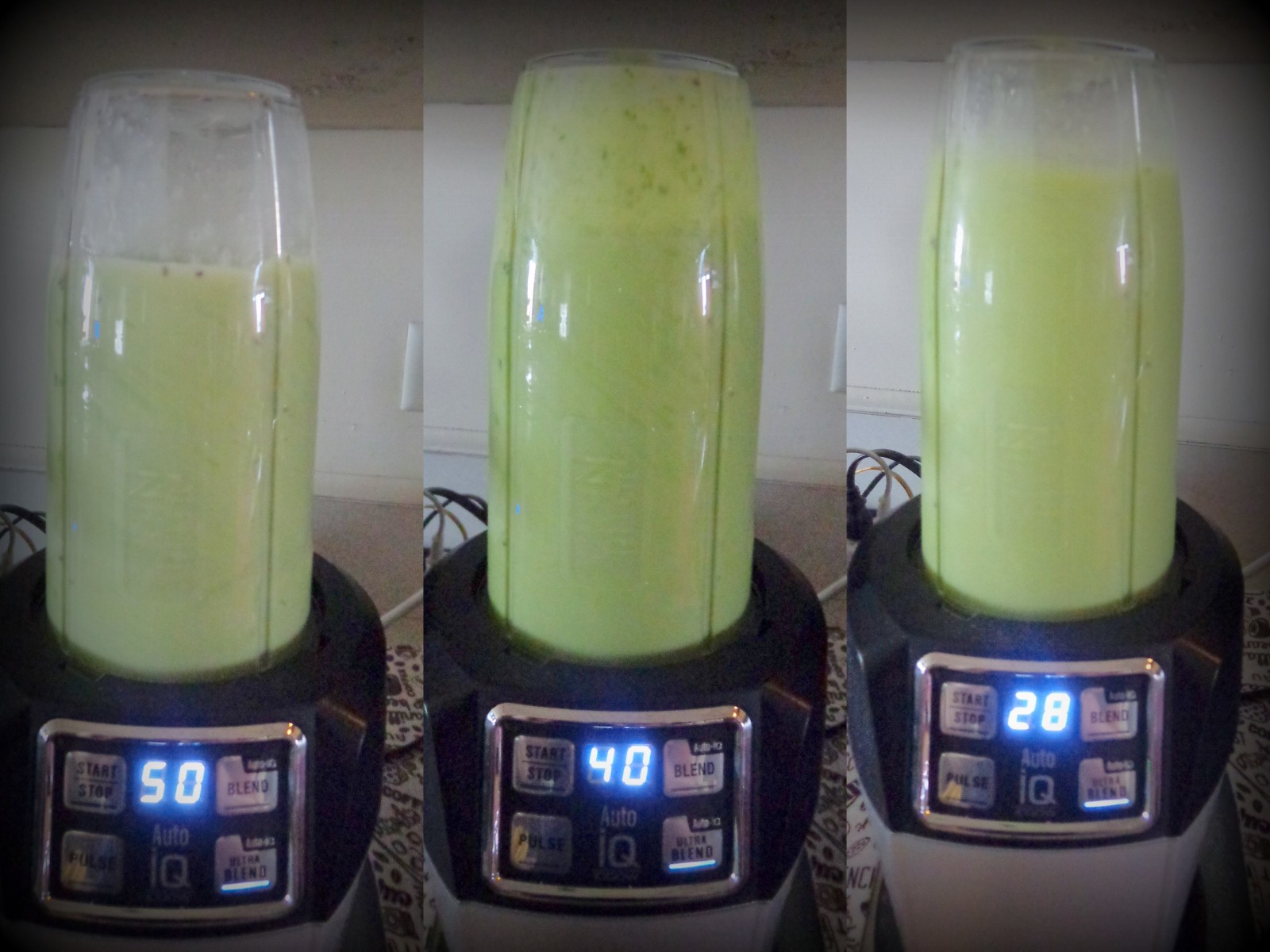 I have the Nutri-Ninja model BL-481 (there are a few other models) and it boasts a 1000w motor base, pro extractor blades, 3 cups (18 oz, 24 oz, and 32 oz), and 3 sip and seal lids.  That means I can blend my drink then use a sip and seal lid to drink it right from the blender cup.  You can basically blend and go!
I confess I haven't made anything besides green smoothies in my Nutri-Ninja but you can do so much more.  Use it to chop ingredients for salsa, mix dips, make salad dressings, blend frozen drinks, soups, you name it.  It even came with a recipe book and 3-day jump-start plan for using the Nutri-Ninja for a healthier you.  I can tell you that this blender came to me at the right time and it got me into green smoothies.  Not only are they delicious, these smoothies are full of all the nutrients that my body was craving.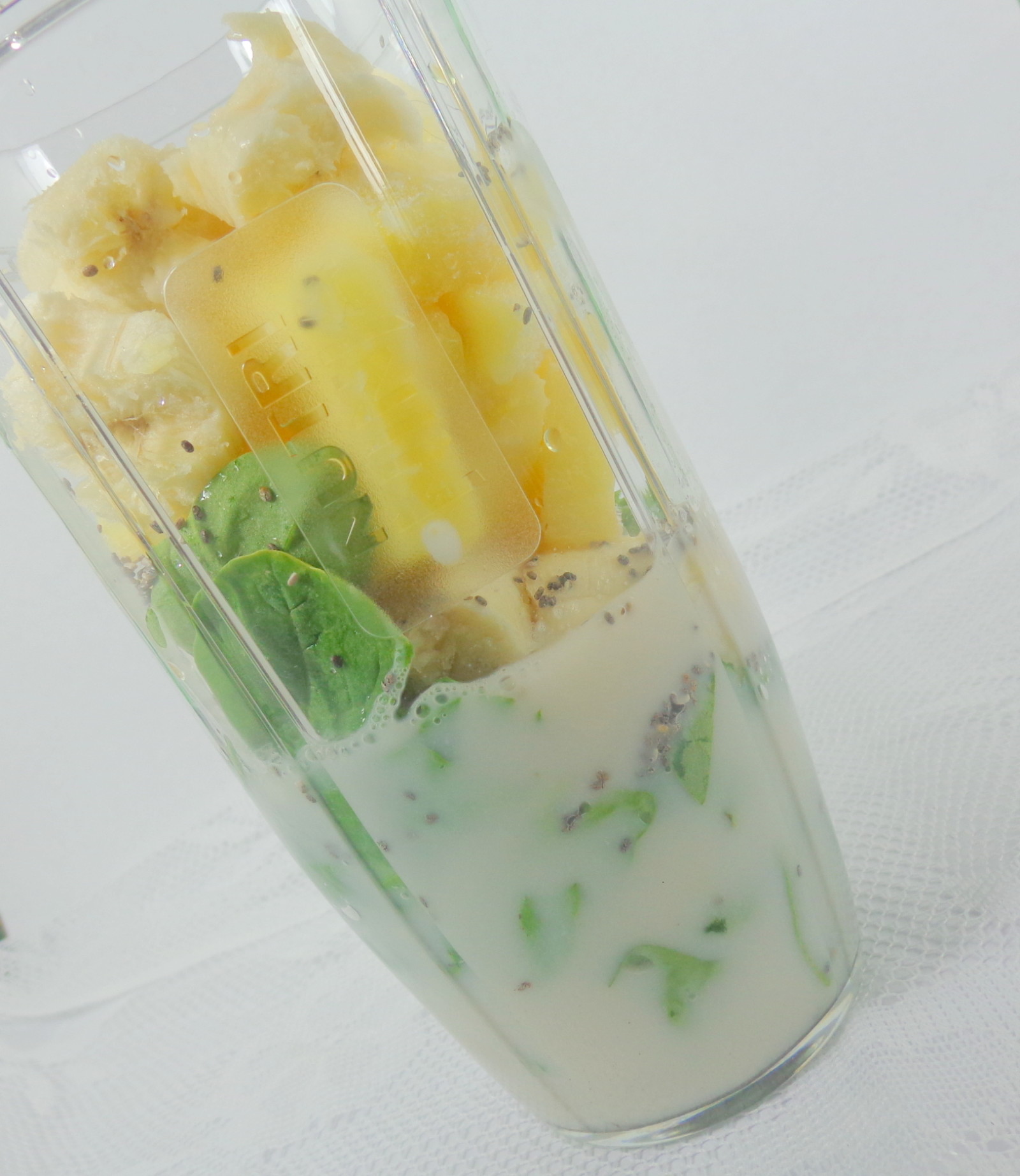 Here's just one of my green smoothie recipes:
1 banana
1 cup fresh pineapple
1 cup fresh organic baby spinach
1 cup organic unsweetened almond milk
1 tbsp chia seeds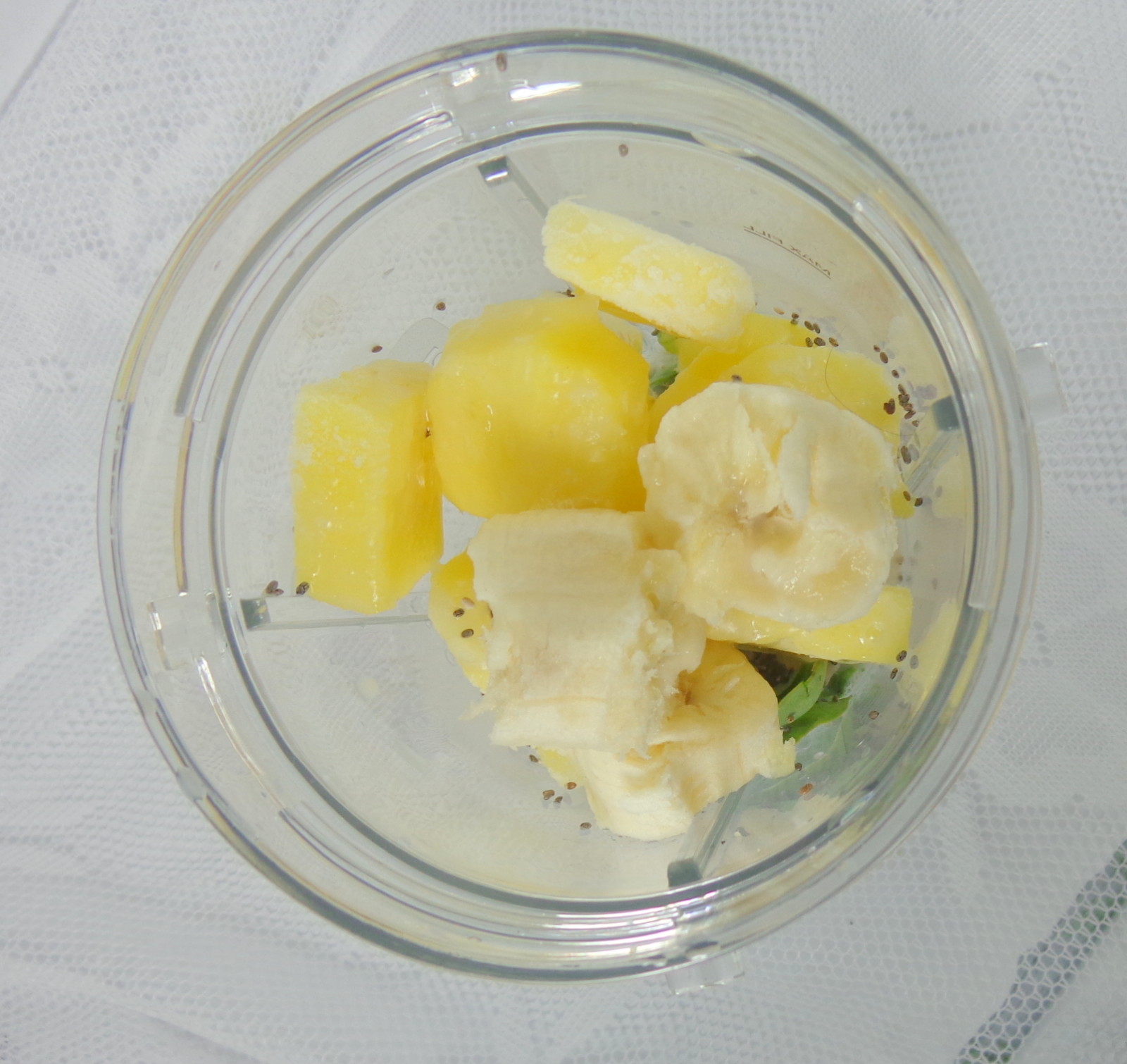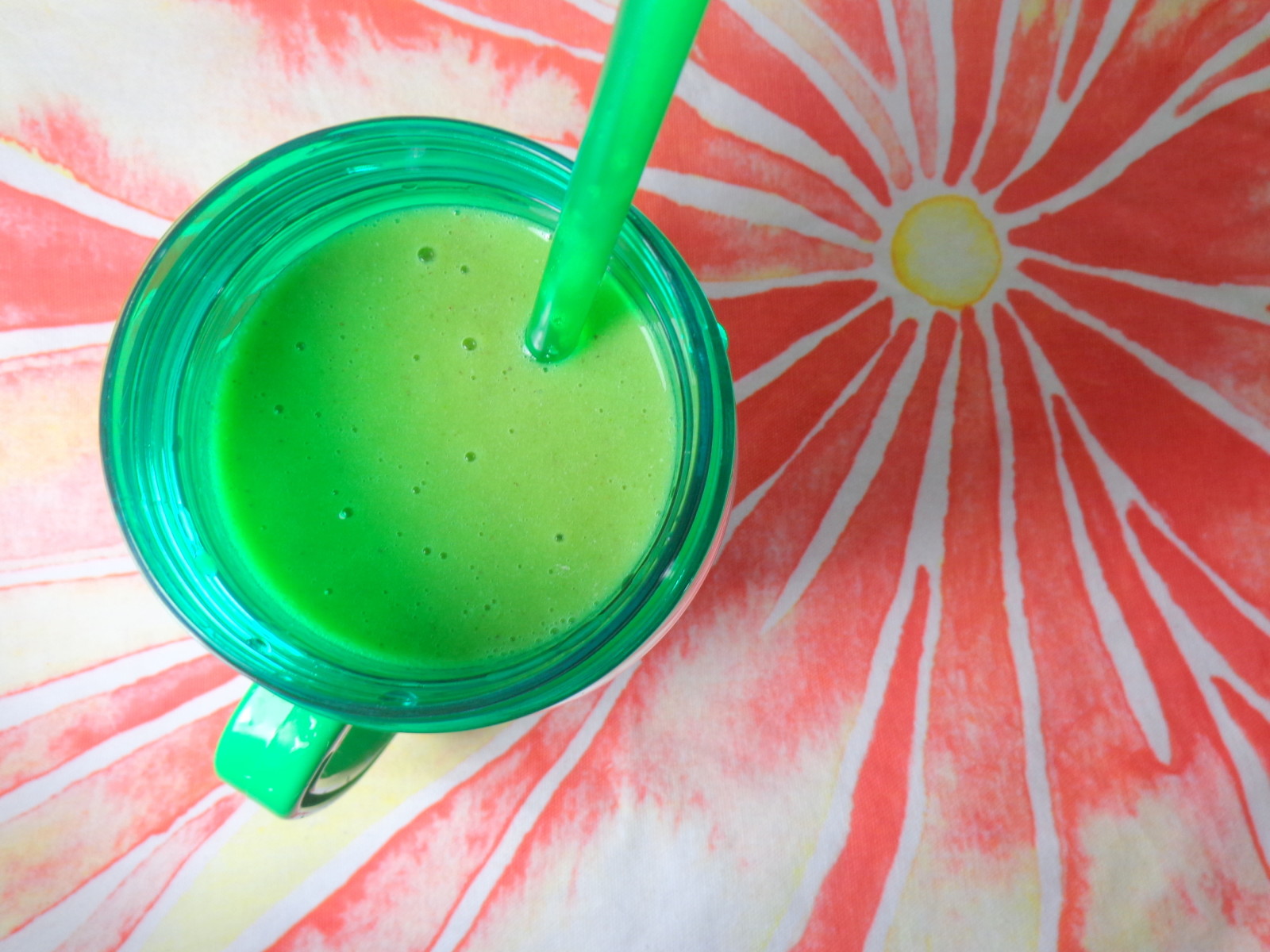 You can use any combo of fresh or frozen fruits. I like the combo of fresh banana and frozen pineapple just because of the smooth consistency.  I do use kale instead of spinach at times but I prefer the taste of spinach.
If you are looking to jump-start your health for the new year, Nutri-Ninja with Auto-iQ could be the push that you need.  It could become your BFF!
Product received from PR for editorial consideration, all opinions expressed are my own.
Find Nutri-Ninja with Auto-iQ at NinjaKitchen.com, Target, Macy's, Sears, and more.