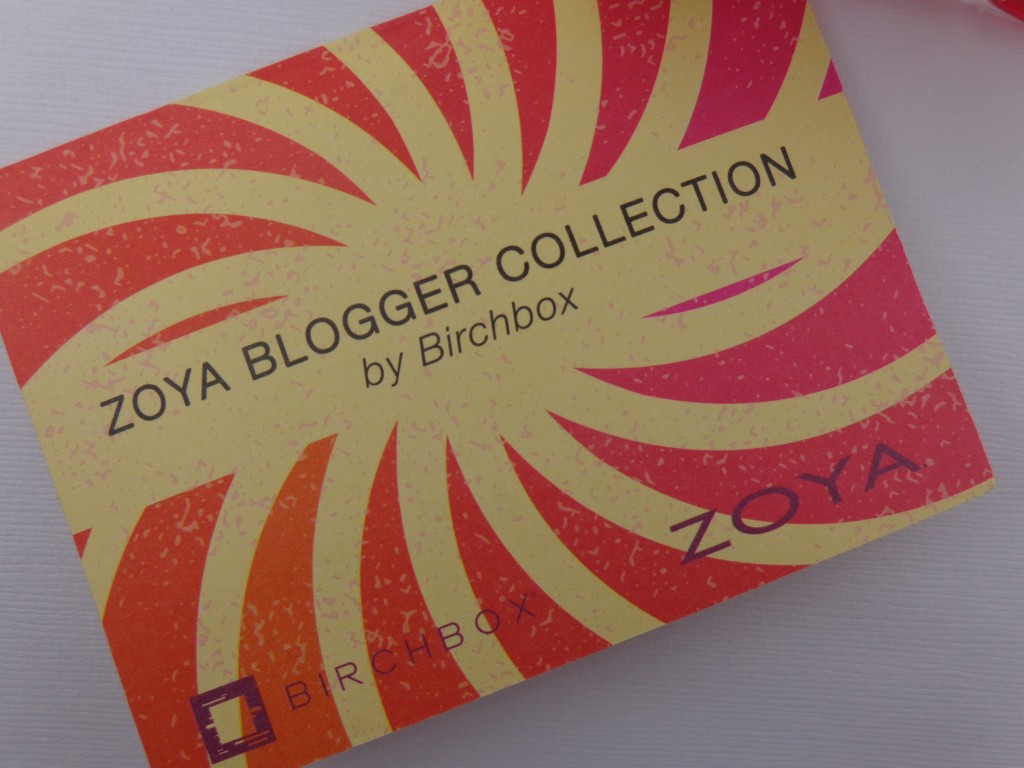 Birchbox and Zoya teamed up with beauty bloggers to create the limited edition Zoya Blogger Collection by Birchbox.  It includes three full size shades:  Coraline, Kate, Belle.  Coraline and Kate are my first jelly polishes!  Belle is full of shimmer and shine :).
I used 3 coats and alternated Kate (pink grapefruit) and Coraline (tangerine) on my nails below, these colors look so JUICY!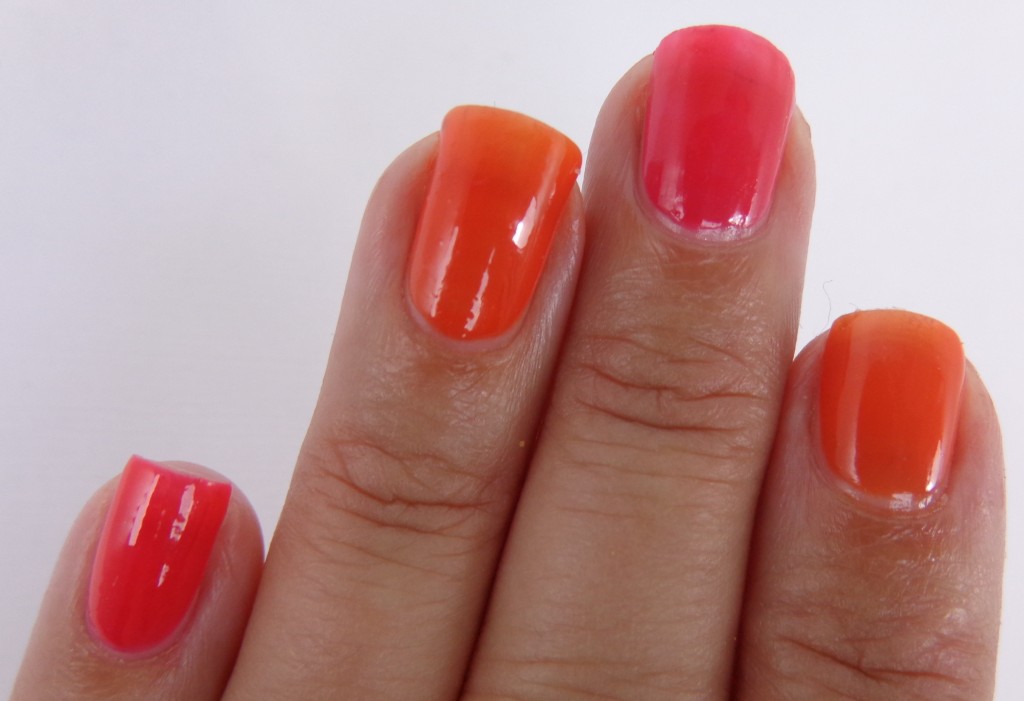 Next, I added Belle (coppery pink with iridescent glitter) as a top coat  to show how it adds a beautiful dimension to both Kate and Coraline!
Indoor photo: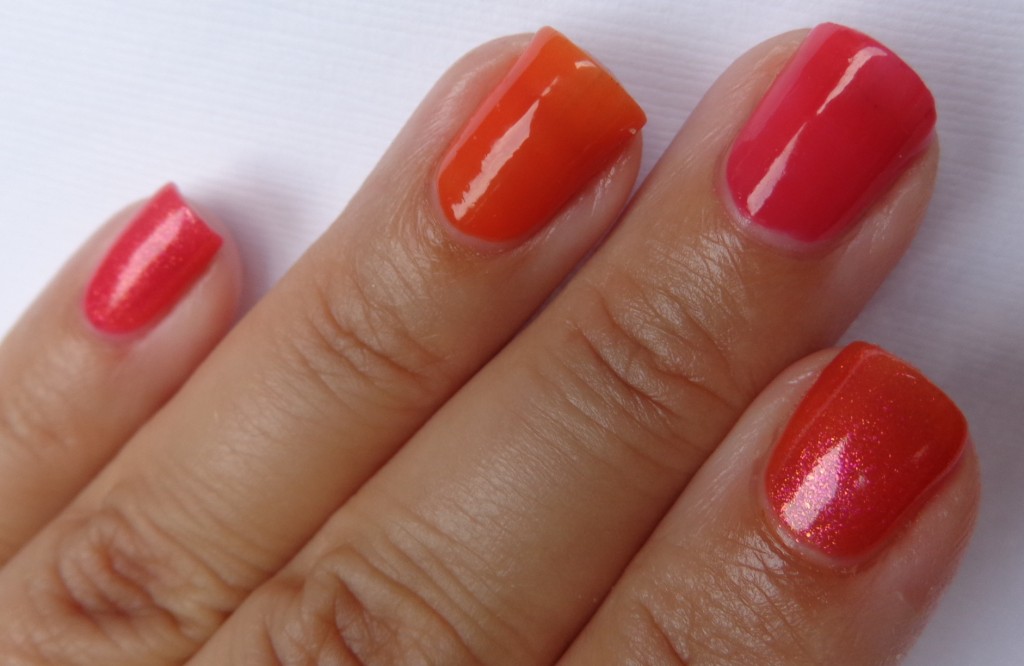 Outdoor photo: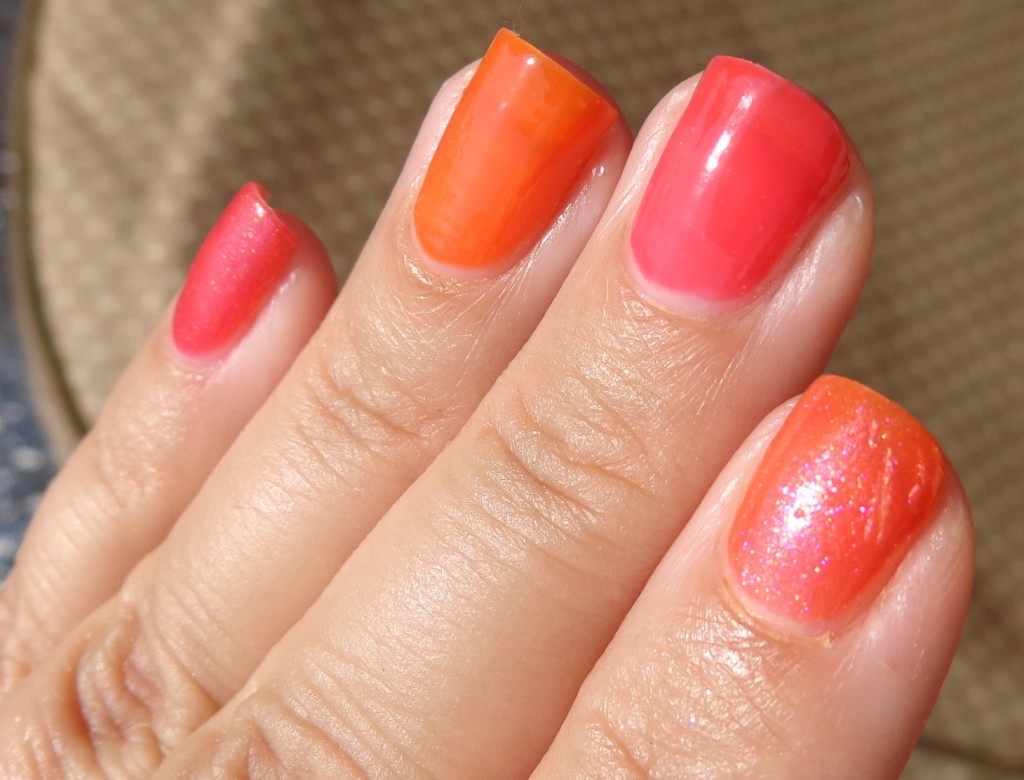 Here you can see Belle, all on its own (can't remember if this is 2 coats or 3):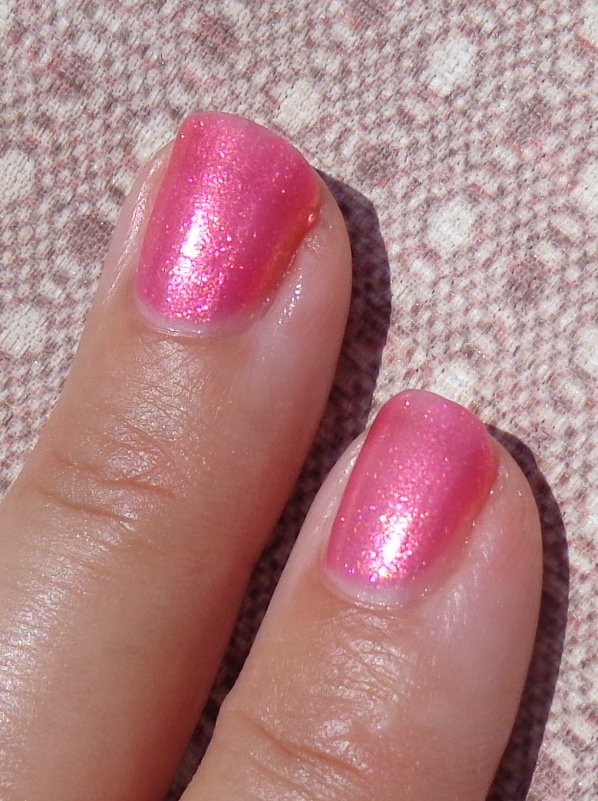 Gorgeous, gorgeous colors in this little limited edition collection!  I think I love the mix of alternating Kate and Coraline the best.  Honestly, I thought I would LOVE Belle on its own but it is 100 times prettier when layered on the other colors!
The Zoya Blogger Collection by Birchbox is sold exclusively on Birchbox.com for $22.00.  I purchased the set using my Birchbox points so I got it for FREE!  Be sure to review each item you receive in your Birchbox every month so you can rack up those points.  Every 100 points = $10.00 to spend on Birchbox.com
* This post contains affiliate links *
What do you think of the Zoya Blogger Collection?