I participated in an Influencer Activation on behalf of Influence Central for LISTERINE. I received samples for this review and a promotional item to thank me for participating.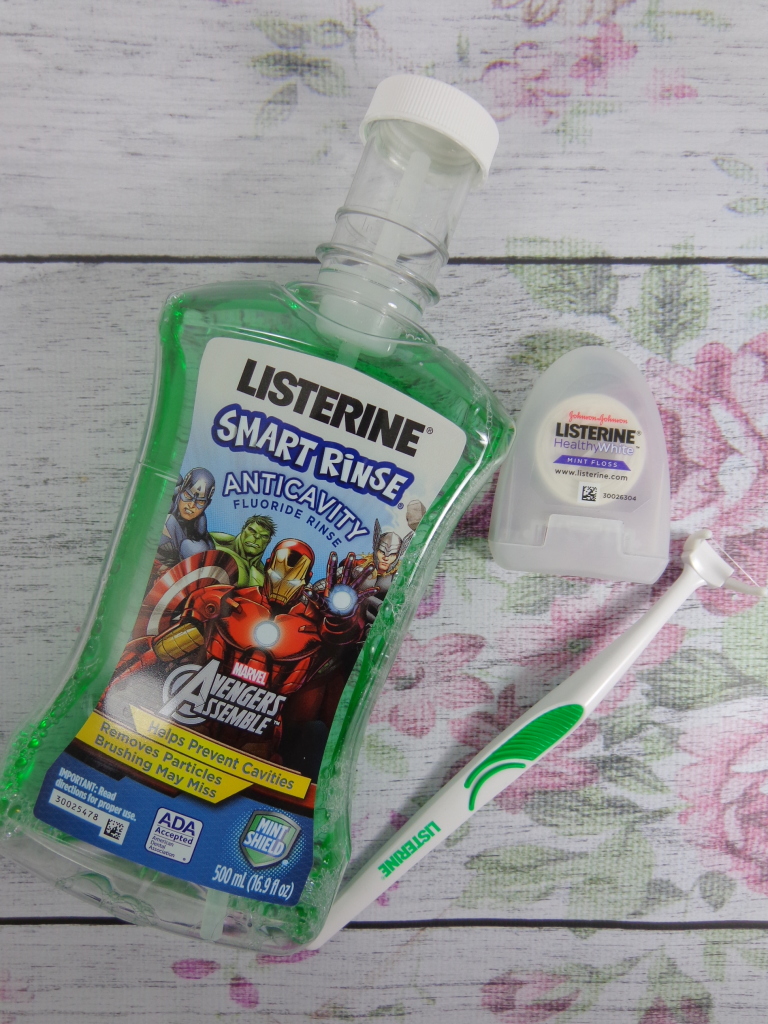 You may remember I shared with you that we have added a few LISTERINE products to our oral care routine.  It has been a few weeks, and I'm happy to report that things are going well!  Both Ollie and Ruby were already great at brushing their teeth at least twice daily.  Ollie has been using mouth rinse for about a year now but we wanted to get Ruby into that habit as well.  I added the LISTERINE ULTRA CLEAN ACCESS FLOSSER to my daily routine and love it.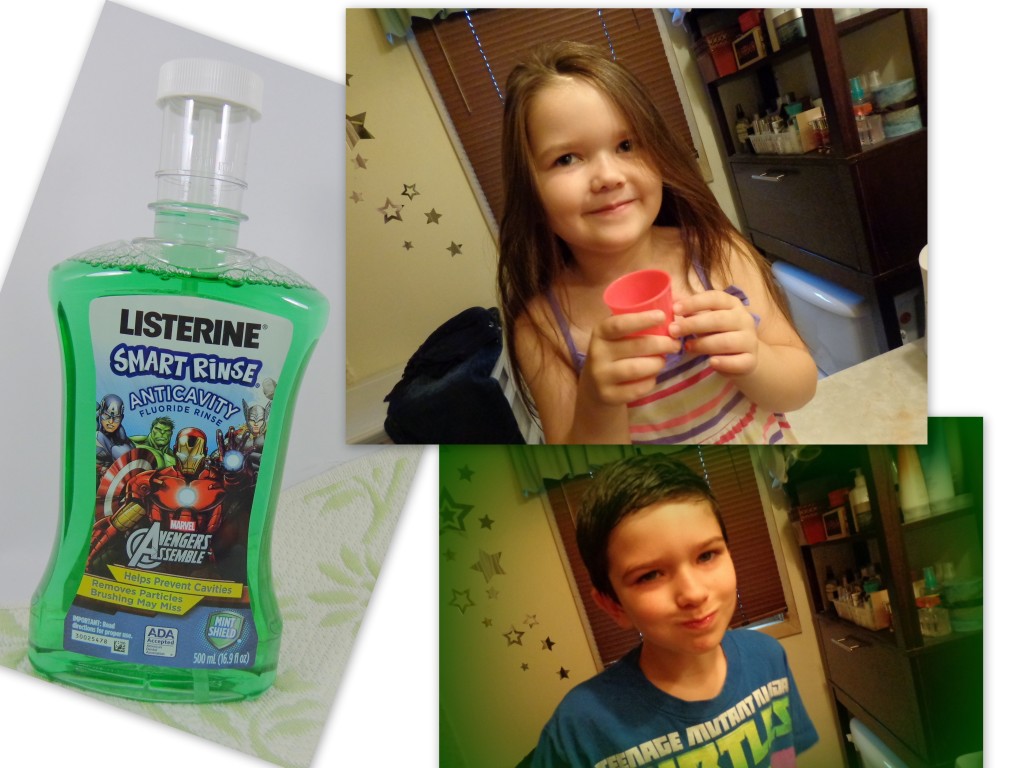 As a family, we were looking to improve on our rinsing and flossing habits and I can say that we certainly have done that.  LISTERINE SMART RINSE ANTICAVITY FLUORIDE RINSE is in use daily for Ollie and Ruby.  Ollie was already in the habit of rinsing but it has taken a little getting used to for Ruby.  I make sure to remind her each time not to swallow any since she is new to the process.  I have to be honest and say that it's still a work in progress with her as she just hasn't gotten used to this particular flavor.  She is a real trooper and still does her rinsing most days, though!  It is so beneficial to little ones, our doctor recommended it as soon as Ollie turned 6.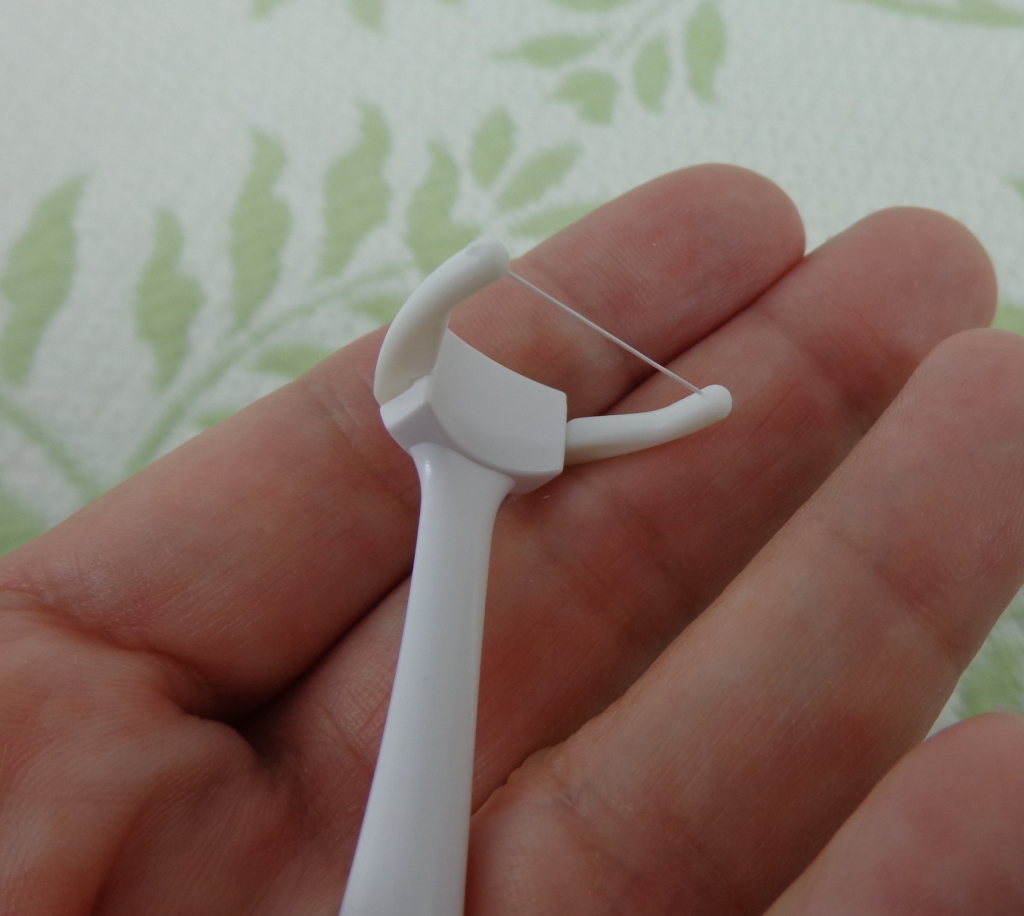 The big surprise in this healthy habits process was that Ollie starting asking about the flosser right away.  "Mom, what's that?  Can I try it?"  I showed him how to use the LISTERINE ULTRA CLEAN ACCESS FLOSSER and he asks to use it every day!  I am so proud that he has taken an interest and thrilled that it really is easy for him to use even at the age of 7.  I make sure to watch and help while he flosses, since he is still learning.
The LISTERINE HEALTHY WHITE FLOSS has been working out great for me every day. Adding this step that has been sadly neglected for a while, has made all the difference.  I can be confident that my teeth and gums are getting all that they need.  I can feel the difference as well.  I'm thrilled to do all that I can to preserve a smile that I have always been proud of.  The flat floss with cool micro-grooves helps remove gross plaque and has baking soda for whitening.
These LISTERINE products have made healthy oral care habits easy to keep up.  We are really doing a great job as a family and will continue our healthy habits routine.  Our dentist will certainly be impressed at our next visits!
CONNECT:  Find out where to buy LISTERINE products, stay up-to-date with LISTERINE on YouTube, and get more information from the LISTERINE website.
Do you have any oral care habits that you and your family would like to improve on?  Leave a comment and let us know about your challenges!