When choosing dinner options for the family, pizza seems to be a real crowd pleaser.  I think that's because we can truly customize our order to suit the favorites of each family member.  Our family had the chance to try Jet's Pizza for the first time since they sent over a few pizzas for us on a recent weekend.  I had never heard of Jet's Pizza and we found out that there is a location near us for delivery.  Woohoo!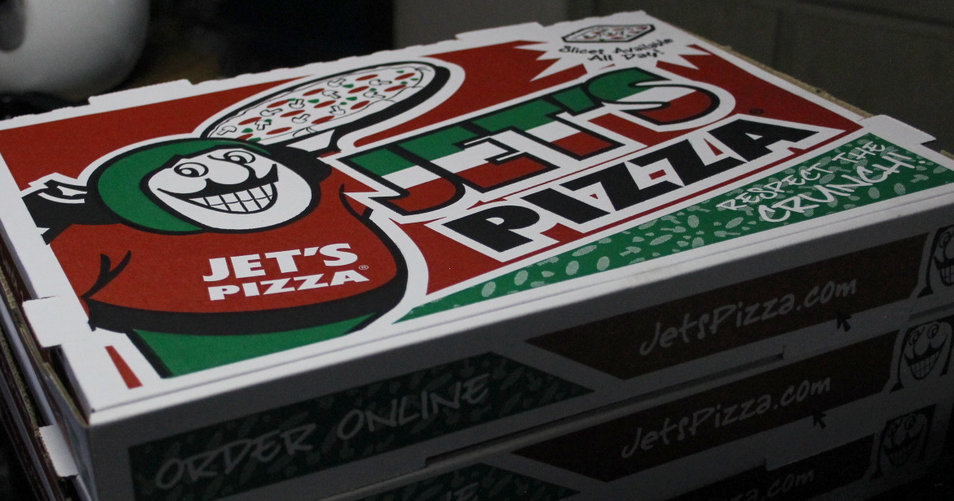 Our delivery arrived and we were all looking forward to trying a new pizza place as well as new flavor varieties.  We typically order from the same two local pizza places so it was a great time to try something new.  We ordered three of the deep dish style:  Buffalo Ranch Chicken (Jet's Famous Ranch Dressing, Premium Mozzarella Cheese, Grilled Chicken, Crispy Bacon and Red Onions, topped with Franks Original Buffalo Sauce) and Eugene Supreme (Italian Sausage Supreme with Premium Mozzarella Cheese, Italian Sausage, Green Peppers, Mild Peppers, and Onion), and a Cheese Pizza with Parmesan Crust.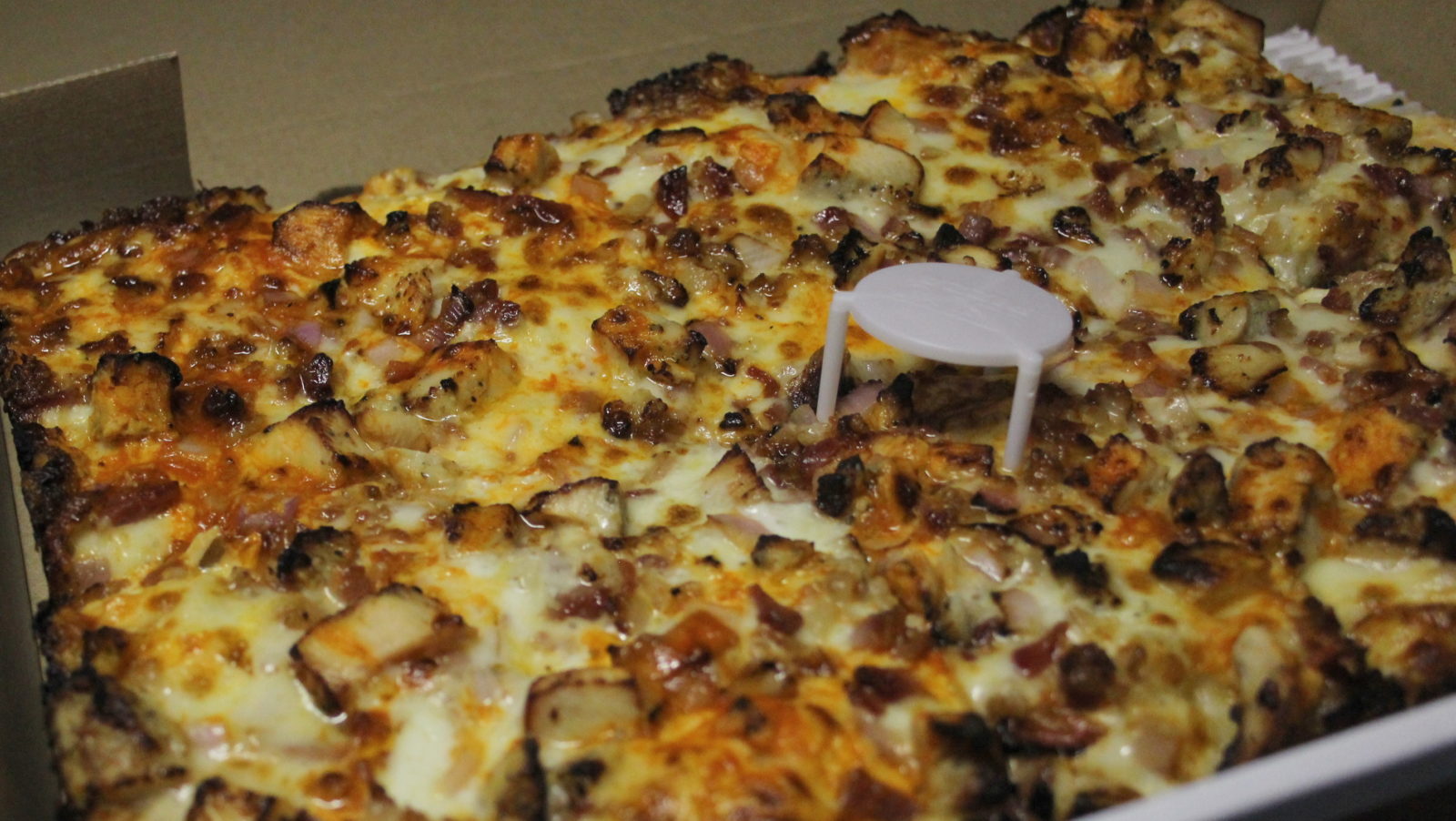 The Buffalo Ranch Chicken pizza was my pick because I just love a good buffalo ranch flavor on anything!  I thought it was really tasty, the bacon and red onions are a nice touch.  It actually was not spicy at all in my opinion.  That was fine for me, but I those who love that "hot" buffalo sauce taste may be left wanting more.   Ray enjoyed the flavor of this one as well.  Neither of the kids are into spicy foods so they did not try this one.  I have to say I loved the crust on this deep dish!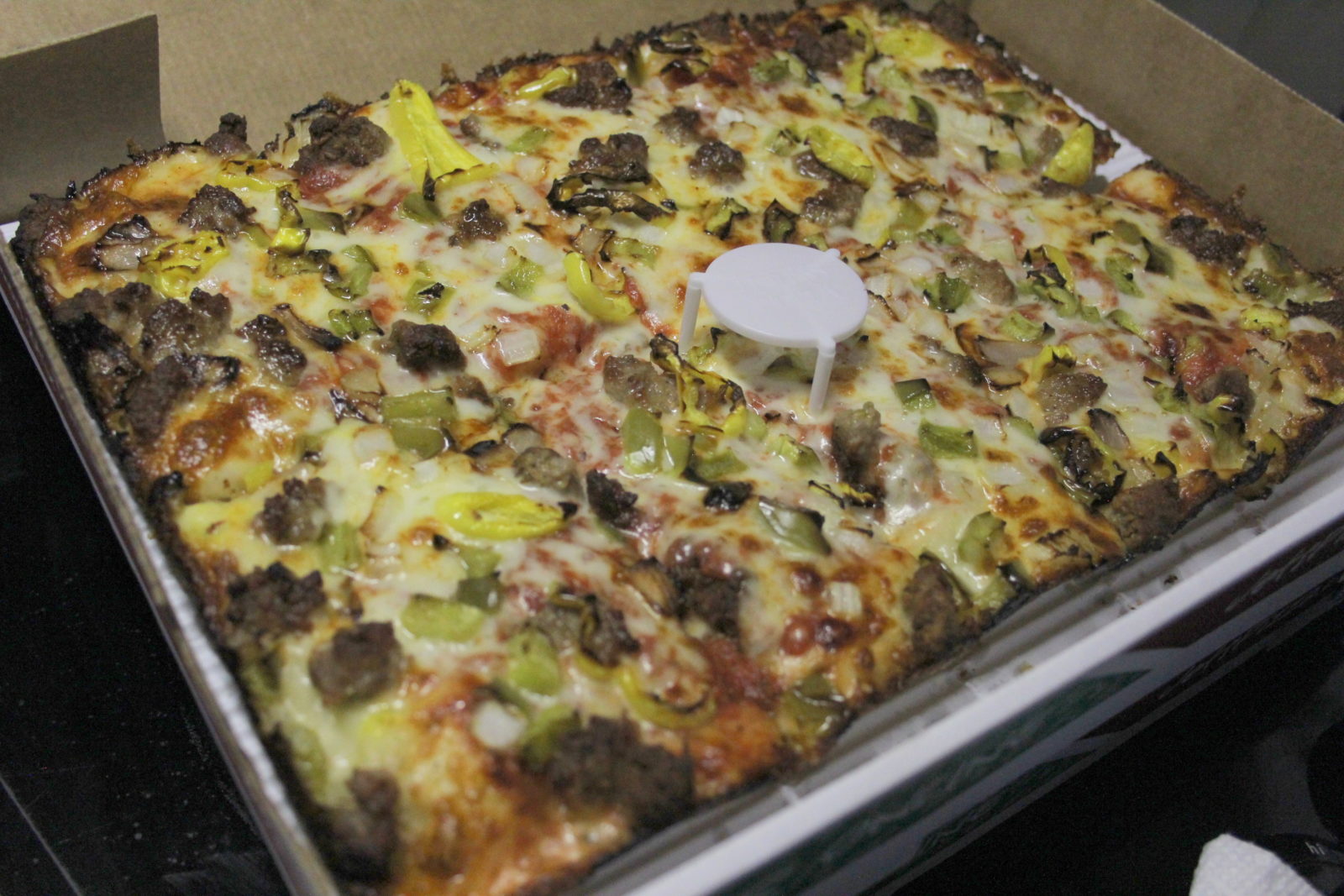 The Eugene Supreme was Ray's pick for pizza night because he typically goes for the meats and is really into peppers.  He really enjoyed the flavors of this pizza and thought the crust was very flavorful as well.  He does not normally go for deep dish so I think that says a lot for the flavors here.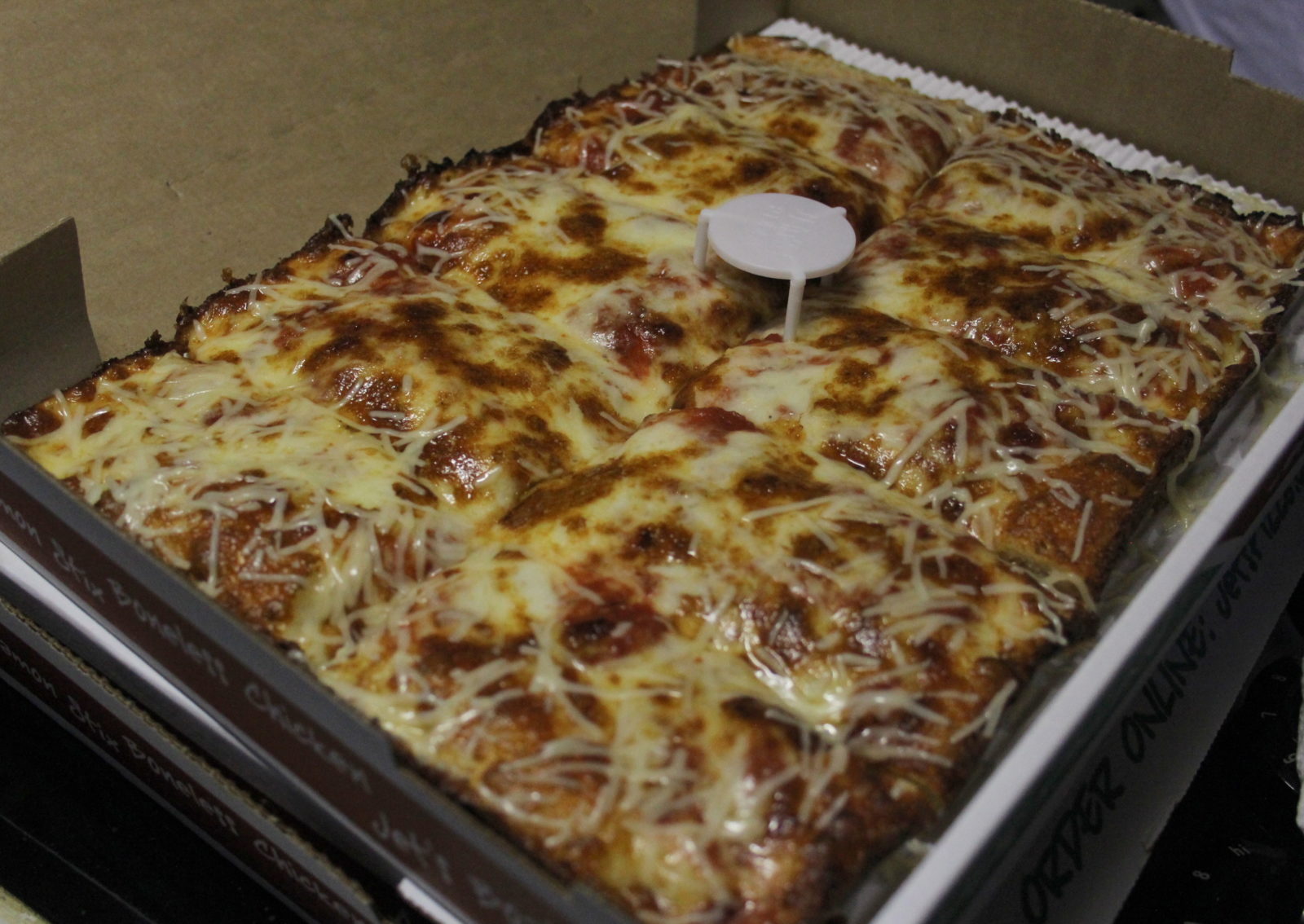 The Cheese Pizza with Parmesan Crust was what I chose for the kids.  They don't go for any toppings so I thought the Parmesan Crust would be a tasty addition to try.  Boy was it ever a hit!  I can tell you that both Ollie and Ruby loved this pizza, they both had second helpings AND even ate leftovers for lunch the next day.  That has never happened in the history of pizza night at our house!
I like the seemingly endless options for pizza at Jet's Pizza, everything from deep dish, New York style, a ton of specialty pizzas, and of course build your own any way you want.  They offer plenty of sides and additional options like Jet's Bread several ways, salads, wings, and more.  Don't forget to flavorize your crust with options like Garlic, Cajun and more.
Jet's Pizza is now on our radar for pizza night at our house!  We all look forward to the next time we order, I know I want to try the Veggie Pizza and Jet's Bread next time.
Jet's Pizza provided complimentary pizzas to our family.  All thoughts and opinions are our own.
What do you order on pizza night?