Spoiler Alert:  PUR Dirty Girl is one of the very best mud masks I have ever tried.  I have tried a ton of face masks in my time.  This is one of those mud masks that is so effective for unclogging the pores after just one use.  Key ingredients of Calcium Bentonite, Cucumber Extract, Salicylic Acid, Rosemary Leaf Oil, Lavender Oil among others all together make a somewhat magical combination to clear the pores and reveal softer skin.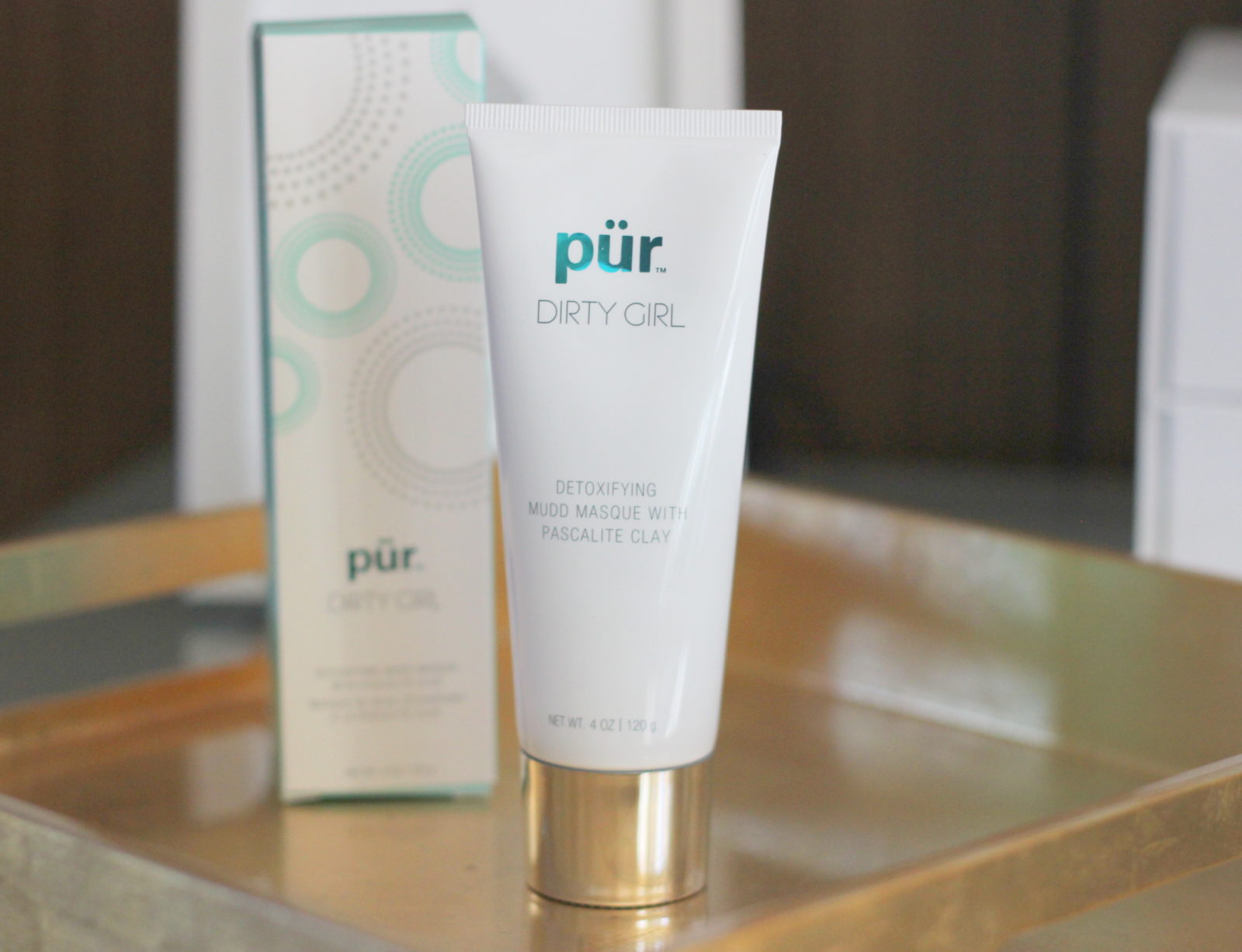 PUR Dirty Girl is a very thick consistency (and can be a bit of a challenge to squeeze out of the tube I might add!) but worth the extra effort.  You apply it liberally to the face and you will feel it start to tighten on the face in a short time.  This mask is EXTRA tightening, it's quite intense actually.  It's not one of those timid mud masks!  After a couple of minutes, I start to feel like my face isn't my own, haha!  It's all worth it, I promise.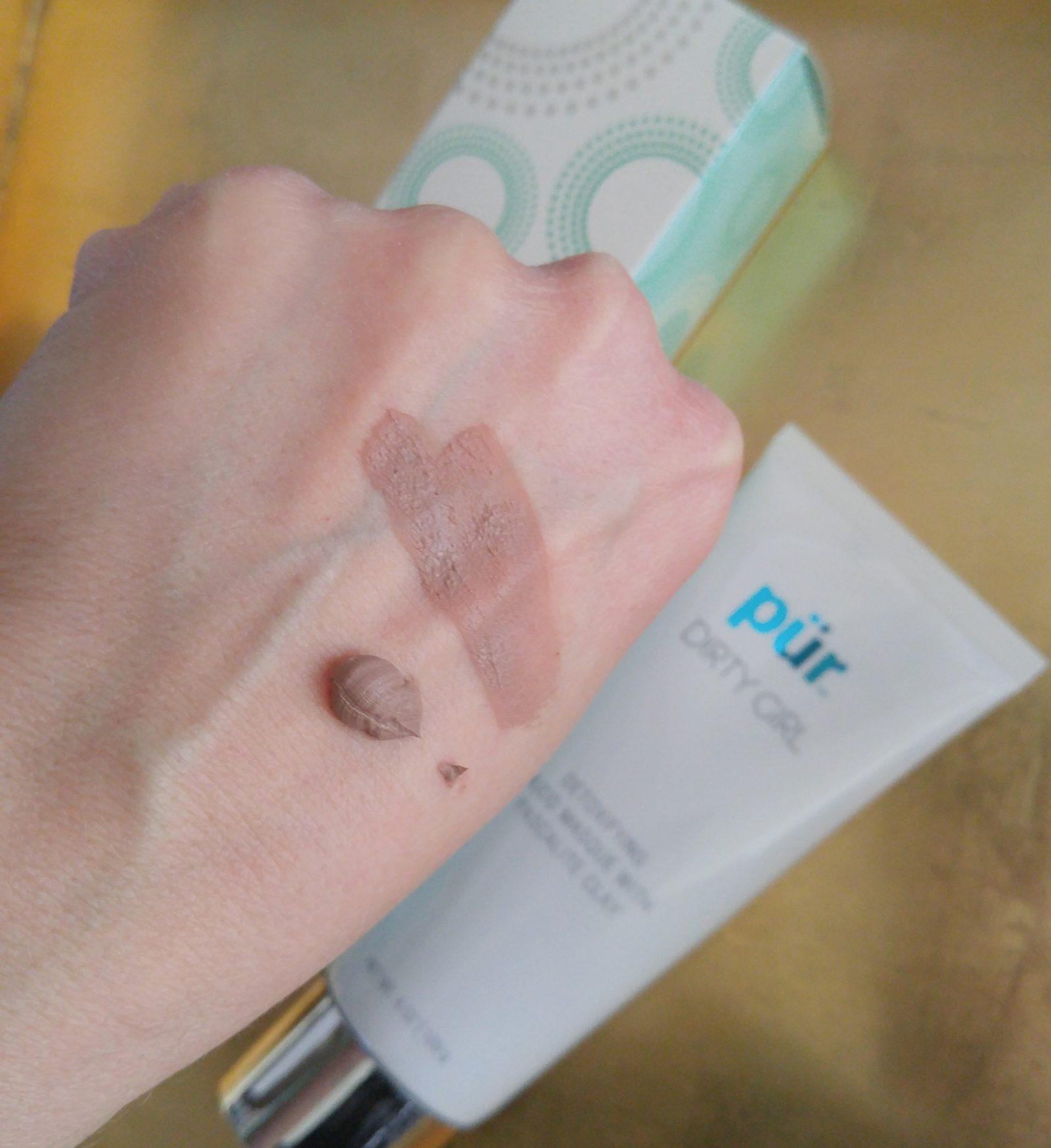 PUR recommends leaving this mask on for 5-20 minutes, use your own judgement (start slow and maybe increase with each use).  I leave it on for about 15 minutes and then rinse thoroughly with warm water.  I am left with visibly clearer pores and softer skin.  Boy, my face feels good after this mask.  Oh, I do want to mention that it has such a nice, fresh fragrance too.  Just something extra that makes it even more enjoyable.
PUR Dirty Girl Detoxifying Mudd Masque will absolutely remain a staple in my skincare routine!  I love that I can see results in one use.  This mask is perfection after a day when I might have been lazy with taking care of my skin.  I like to use it at night if I have had on a full face of makeup.  It prevents any pimples from showing up.  It's kind of amazing!  Looking for a super gently mud mask?  Try this one.
Product received from PR for editorial consideration, all opinions expressed are my own.
SHOP:  PUR Cosmetics, ULTA
Have you tried this mask yet?  If so, what did you think?