Over the years, besides being oily and acne-prone my face has become quite sensitive.  My cheek area is prone to redness that will flare up any time a product does not agree with me.  For this reason, I was eager to try PURPOSE Gentle Cleansing Wash and Dual Treatment Moisture Lotion, both for sensitive skin.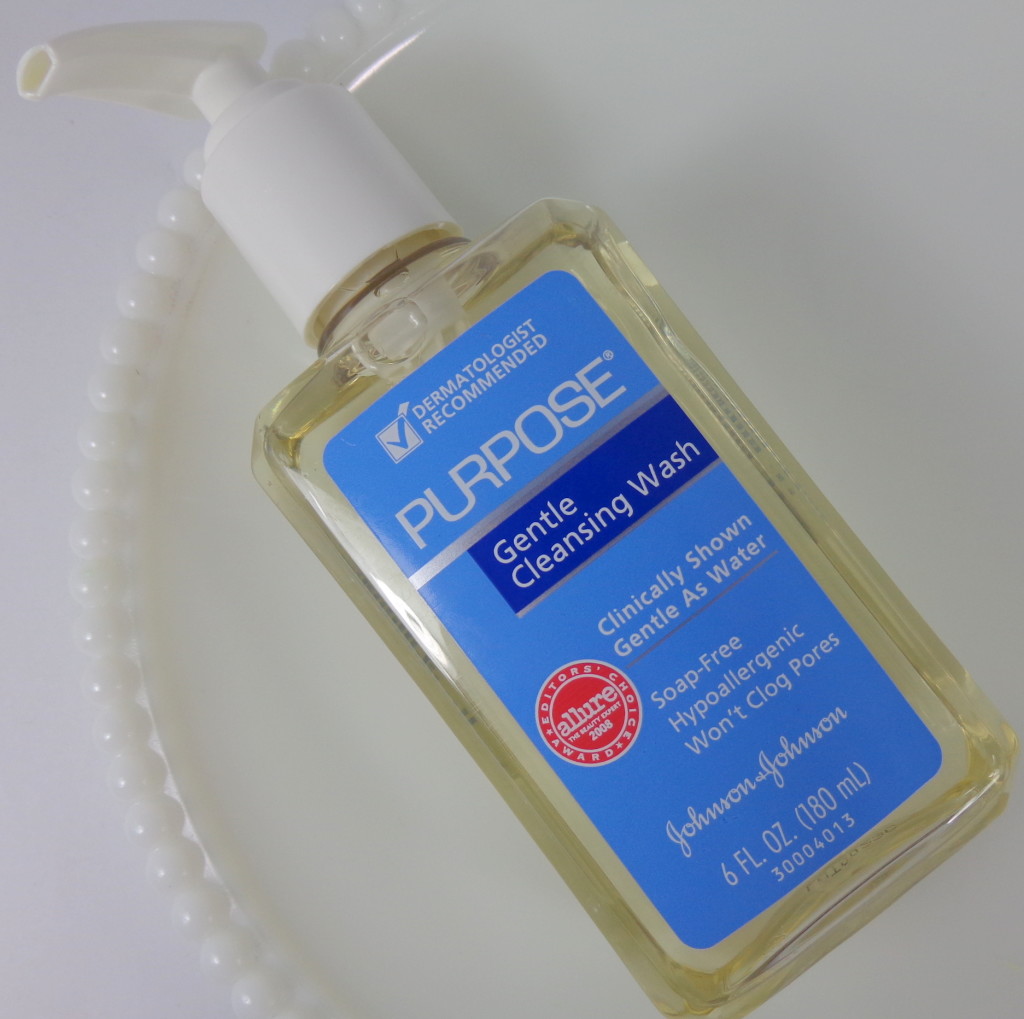 PURPOSE Gentle Cleansing Wash comes in a handy pump bottle and has a medium consistency, not too thick and not too watery.  It provides a light and airy lather and has a fresh scent.  It is soap-free, hypoallergenic, and oil-free.  I like this cleanser for use about every other day or when my skin has been irritated by something.  Because my skin is also oily, I can't use this as an every day cleanser.  I feel I need a cleanser with exfoliation/pore clearing most days.  PURPOSE Gentle Cleansing Wash did not make my skin dry or tight.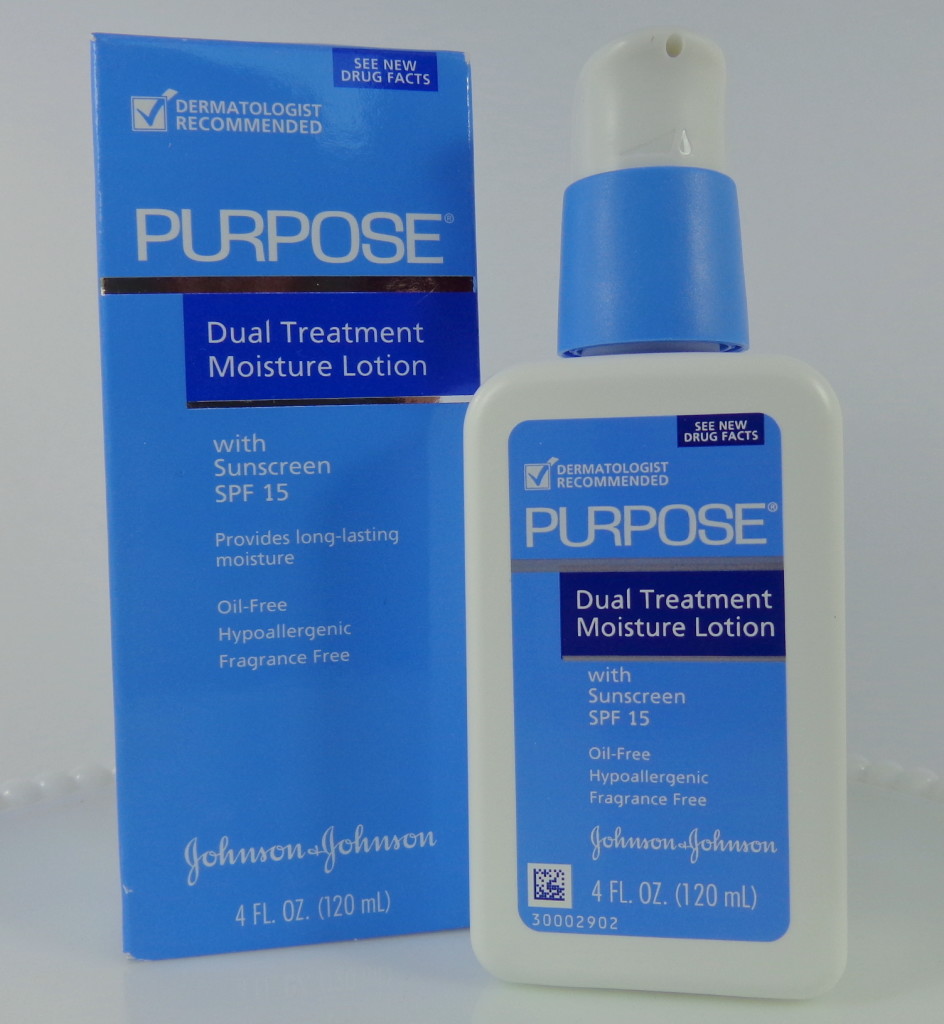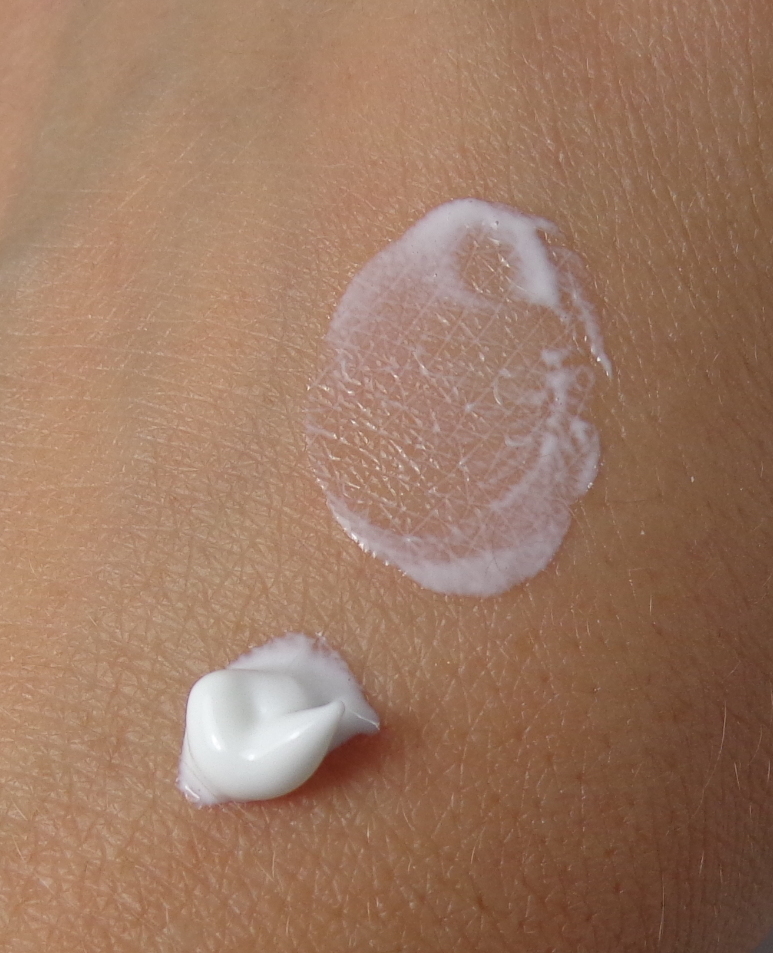 PURPOSE Dual Treatment Moisture Lotion also comes in a nice pump and has a lighter lotion consistency.  It is oil-free, fragrance-free, and hypoallergenic and includes SPF 15.  I like this moisturizer for my oily skin!  It sinks in quickly and doesn't leave me feeling greasy.  It is great for my day time moisturizer.
Overall, I am pleased with both PURPOSE products and am happy to add them to my skincare routine now and then.  Gentle Cleansing Wash, 6 oz, $5.99; Dual Treatment Moisture Lotion, 5 fl oz, $9.99, at drugstores and mass retailers.
Product received from PR for editorial consideration, all opinions expressed are my own.
Do you have sensitive skin? What products do you use?