If you are in serious need of some relaxation (and who isn't?), put the Happy Room luxury neck massager on your wish list now!  As someone who suffers from chronic neck and shoulder pain, I have tried more than my share of home massage options.  Paying for a massage therapist on a regular basis is just not in my budget, so I love having options for home.  Happy Room self massager has a real massage effect, it has the feel of real hands!  It features three handy one-touch buttons that control heat, power and rotation direction.  You can use it on your neck, shoulders, and most parts of your body.  Tired legs?  Break out the Happy Room massager!  Sore back?  You guessed it…try Happy Room!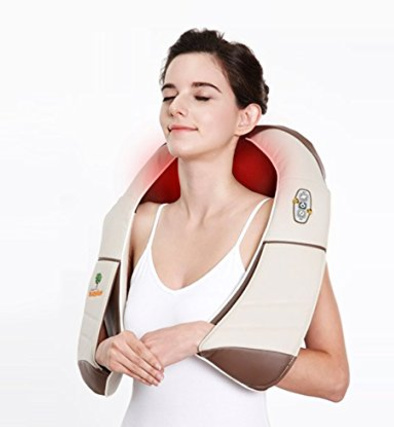 I can tell you that I LOVE a heat option in a home massager.  It can really step up the effect on your tired and sore muscles.  I know some folks don't care for heat in their massage, so just keep the heat on OFF if that's you.  Happy Room can be used cordless which is another super handy option.  Never fear, you can still use it wired if you so desire.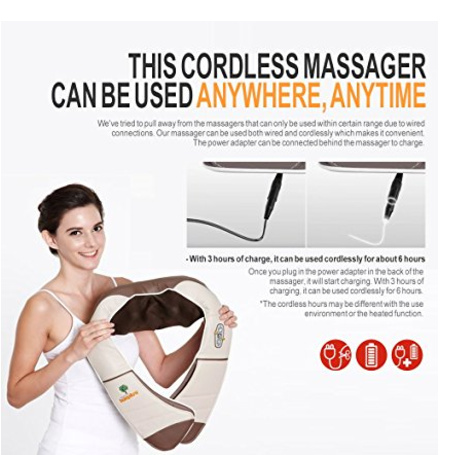 The 8 massage nodes have a deep massage capability that could be the answer your sore muscles have been looking for.  You can easily adjust the intensity of the massage by apply more or less pressure on the massager handles.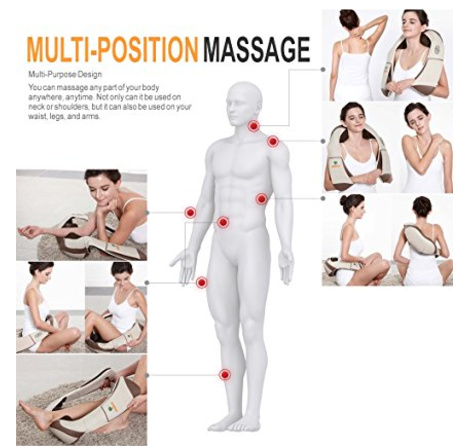 Happy Room luxury massager would make a great gift for anyone in need of relaxation on a budget.  You can use this every day and you won't rack up any massage therapist bills!  Best of all, you can soothe your muscles in the comfort of your own home, in your pajamas, or whatever!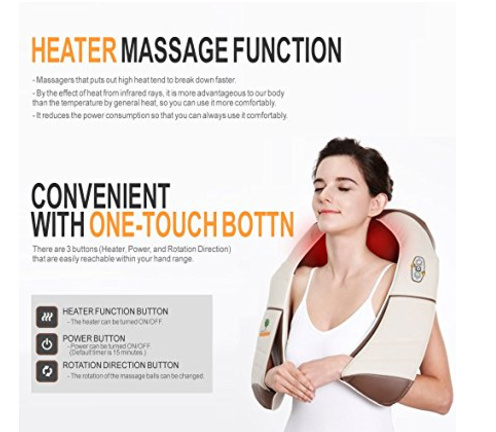 I know that when I decided to invest in taking care of my own health, things really started to turn around for me.  Isn't it time to take charge of your health and wellness?
SHOP:  Happy Room Luxury Massager     
Who would you gift the Happy Room massager to?