As a member of iFabbo, I received the innovative T3 Twirl 360 Styling Iron for review.  This styling iron uses a one-of-a-kind motion-sensing technology and auto-rotating barrel to make curling your hair easy as pie!  The Twirl 360 magically senses the movement of your hand to rotate in the desired direction, producing pretty curls on all hair types and lengths.
IMPORTANT UPDATE as of 11/9/15:
T3 has issued a safety recall on the Twirl 360 Motion-Sensing Auto-Rotating 1.25" Curling Iron (MSRP $230) in cooperation with the U.S. Consumer Product Safety Commission and Health Canada. The clamp on the tool can detach while in use, posing a burn hazard.   Please stop using this tool immediately. For information on how to send in your tool for repair, please contact T3 consumer services at 1-866-8880 from 7:30 a.m. to 4 p.m. PTMonday through Friday or visit T3 online at www.t3micro.com and click on the "Product Recall" link at the bottom of the page. T3 is committed to providing you with safe products and regret any inconvenience this may cause you. If you have any questions, please contact T3 consumer services at the above-listed telephone number.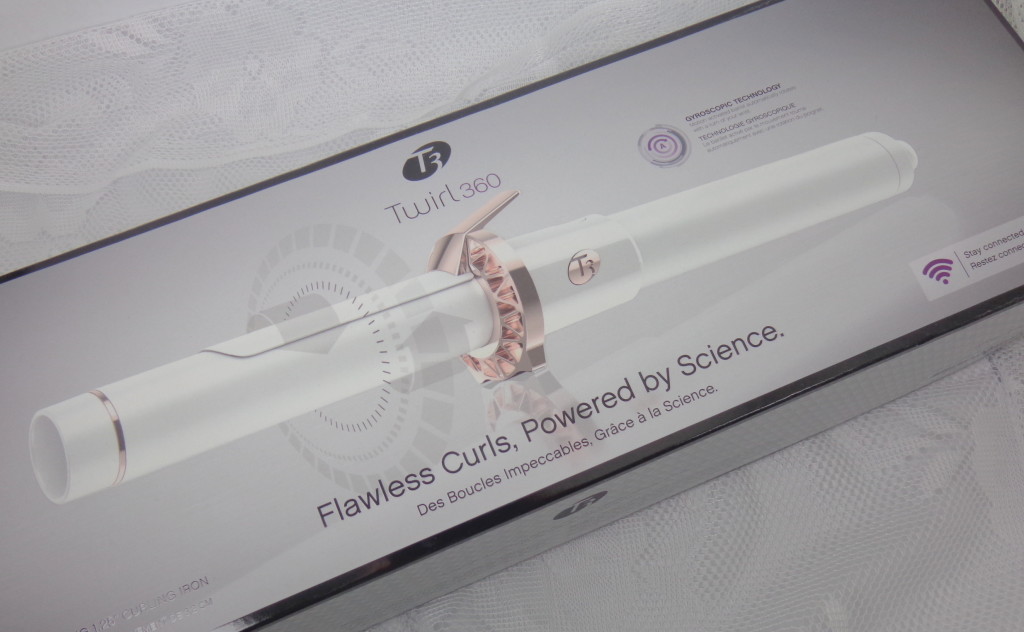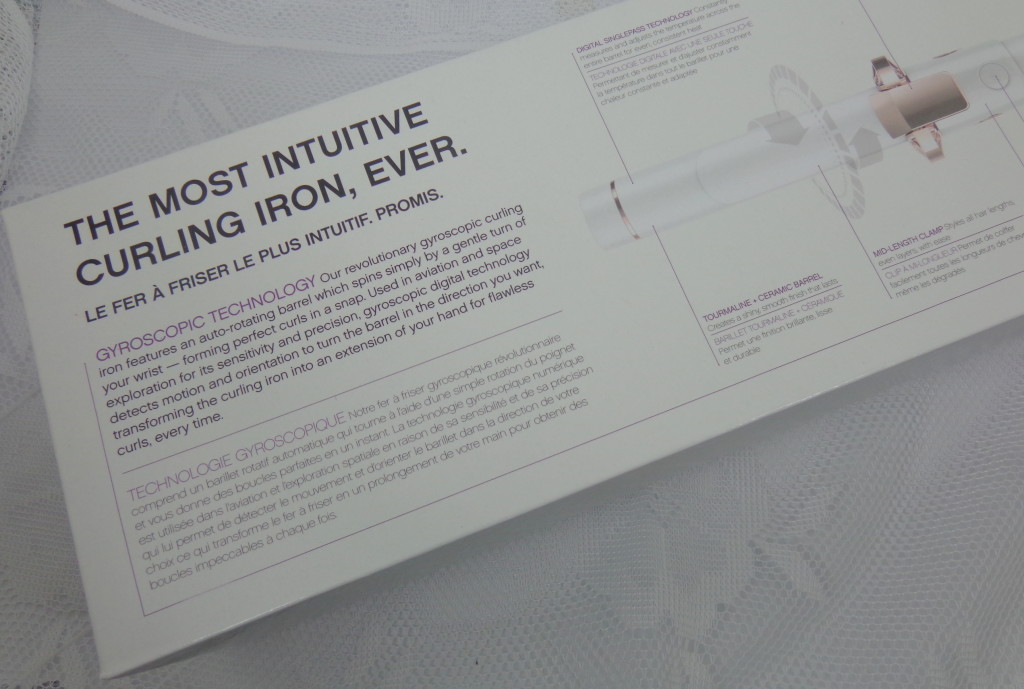 I tried out the Twirl 360 on my daughter's hair and it was quicker than I could have imagined.  There are two speeds, and the slow speed is best for beginners like us.  There are 5 temperature settings (up to 410 degrees), we used the lowest at 260 degrees for my daughter's hair.  The iron (with 1.25 inch barrel) heats up in just a few seconds and it's easy to change the temperature with the press of a button.  The booklet included with the Twirl 360 provides easy instructions with pictures that are so helpful.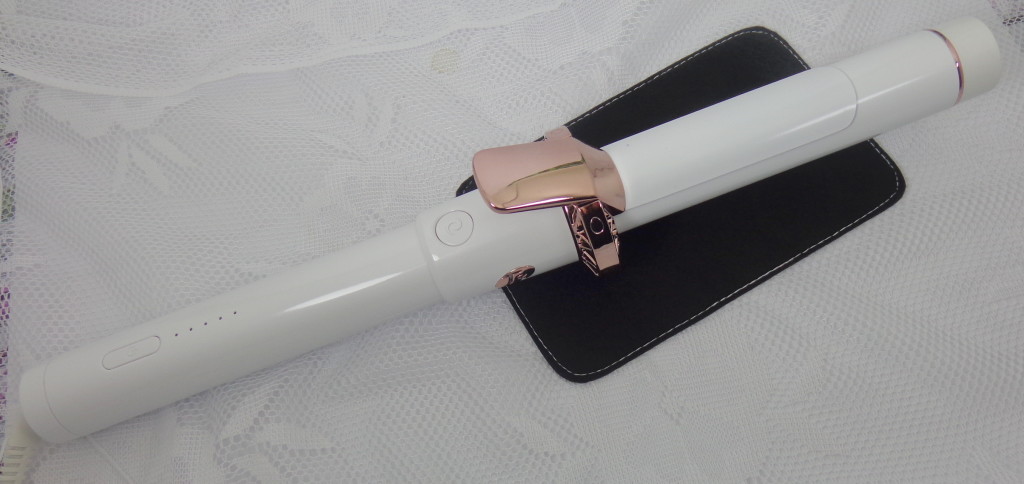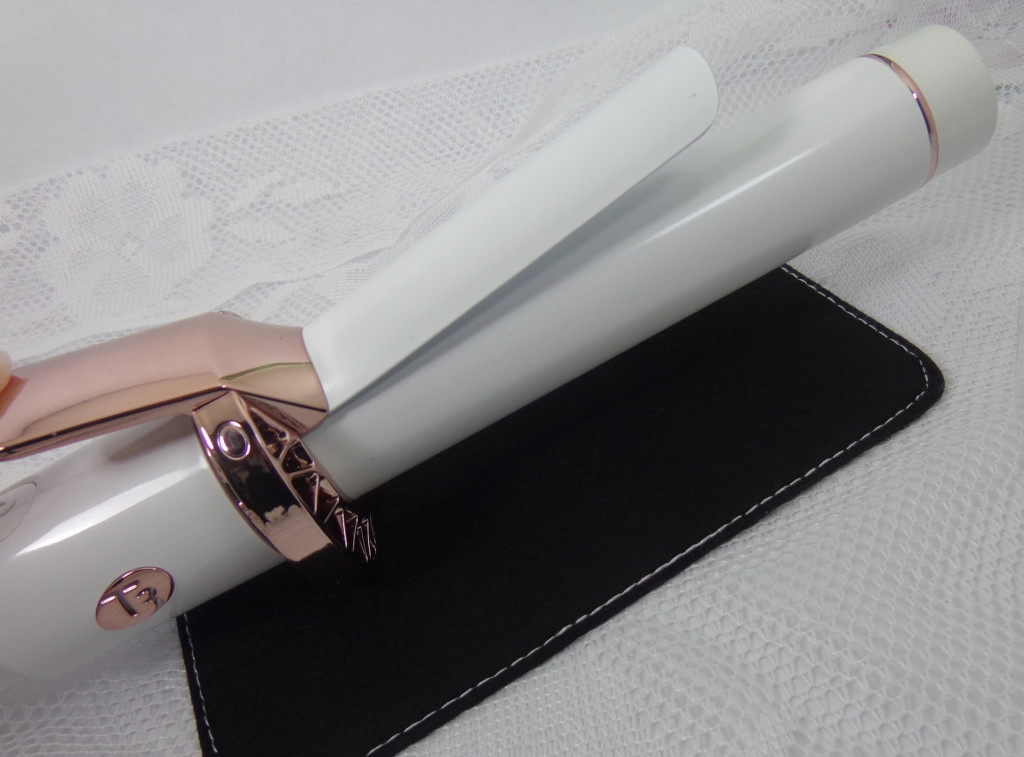 All you have to do is clamp a small section of hair, glide it to the end, hold the GO button, slowly rotate your wrist in one motion to activate the barrel.  Release the Go button to stop rotation, hold the iron in place for a few seconds, release the curl.  It's that simple!  Can I tell you that she was enthralled by this technology, wondering "how does it turn all by itself?"…it was so cute.
BEFORE the T3 Twirl 360
AFTER the T3 Twirl 360
We were able to create easy, gorgeous curls in (literally) 3-4 minutes!  No joke.  The downside to the T3 Twirl 360 is that it's a little on the large side, a bit heavy compared to your typical styling iron, and has a high price tag.  Other than that, it is not only gorgeous to look at (don't you love anything rose gold?) but the cool technology makes hair styling a total snap.  I can put together a cute style for my daughter before school and not worry about running late.
Product received from PR for editorial consideration, all opinions expressed are my own.
Purchase the T3 Twirl 360 here.
What do you think of this new technology from T3 Twirl 360?