It's back to school time and there are so many tasks that need get done this time of year.  While most families are diligent in scheduling yearly doctor and dentist visits, vision screenings are often forgotten.  It is so important for children to receive an annual eye exam.  About 60% of students listed as having problems learning have some kind of problem with vision that has gone undetected (reported from The Center for Health in Schools).  That's astounding!
Visionworks and Davis Vision have teamed up on the Let's Go See campaign to raise awareness of the importance of these annual eye exams.  Don't wait until your child is telling you they are having problems with vision, this issue could be serious by that time!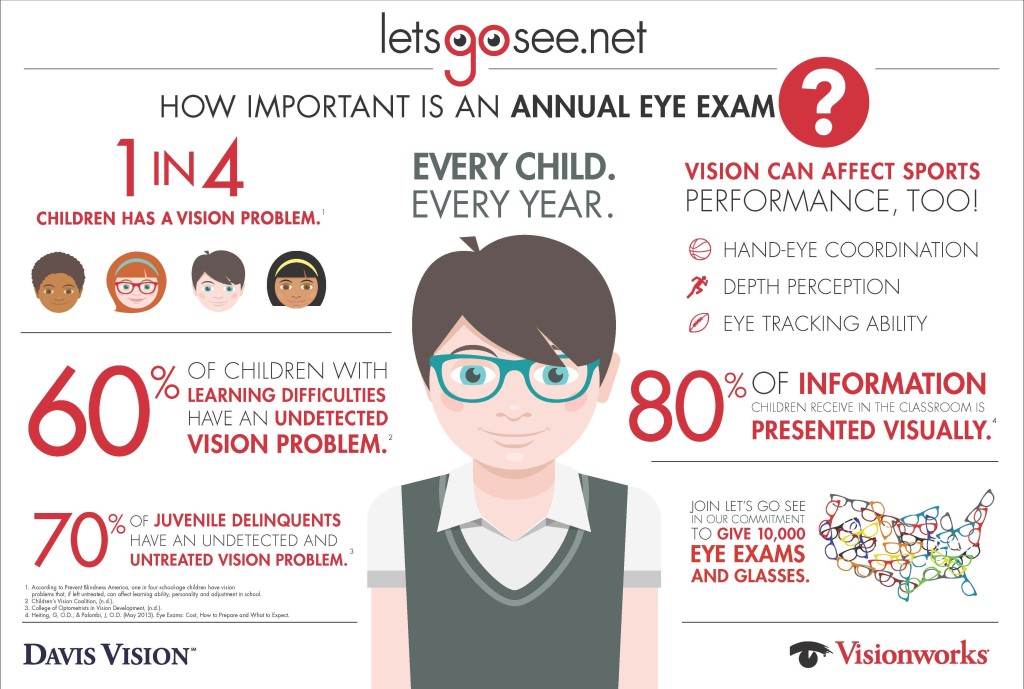 The Let's Go See initiative is donating comprehensive eye exams and glasses to 10,000 children.  They have partnered with several non-profits, including Big Brothers Big Sisters, to identify those most in need of these services.
You can help a child by going to LetsGoSee.net where you can nominate a child (age 5-18), classroom, grade, or even an entire school in need.  If you have the means, you can also make a pledge that you will take your child for an annual vision exam.  
I hope you will join me to raise awareness for this great cause and help even one child in need at LetsGoSee.net.