Last night, we took the kids to the Advance Auto Parts Monster Jam® at the Allstate Arena in Rosemont.  The whole family enjoyed the show and were so impressed with how family-oriented the night was.  See all our Monster Jam photos on Facebook.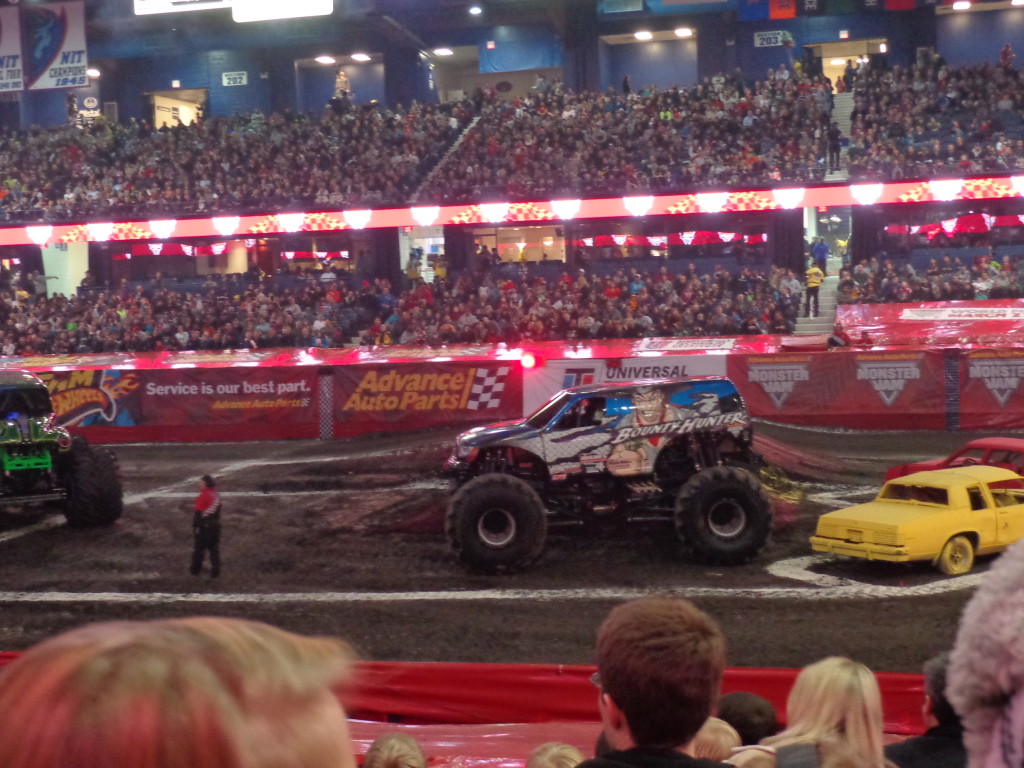 These larger-than-life vehicles brought on the excitement!  We all loved seeing these ten thousand pound monster trucks do their thing but my son, Ollie, was in heaven!  Tip:  I purchased inexpensive earplugs for all of us at the drugstore and brought them along.  They are an absolute necessity at these type of events.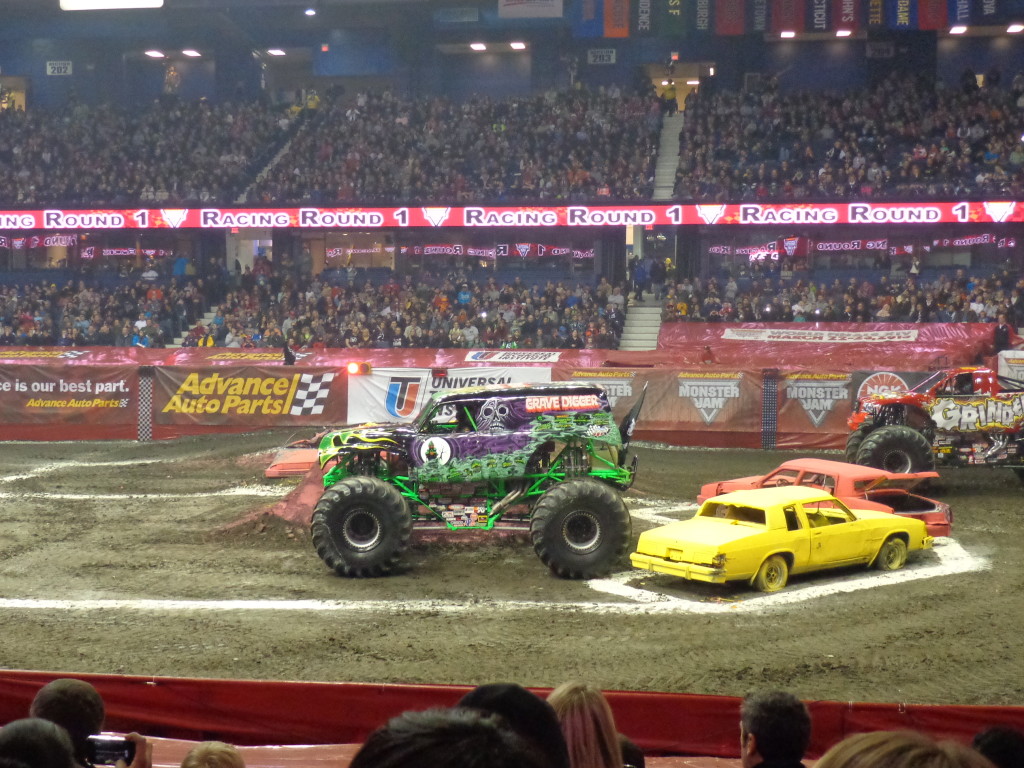 The jumps were the best!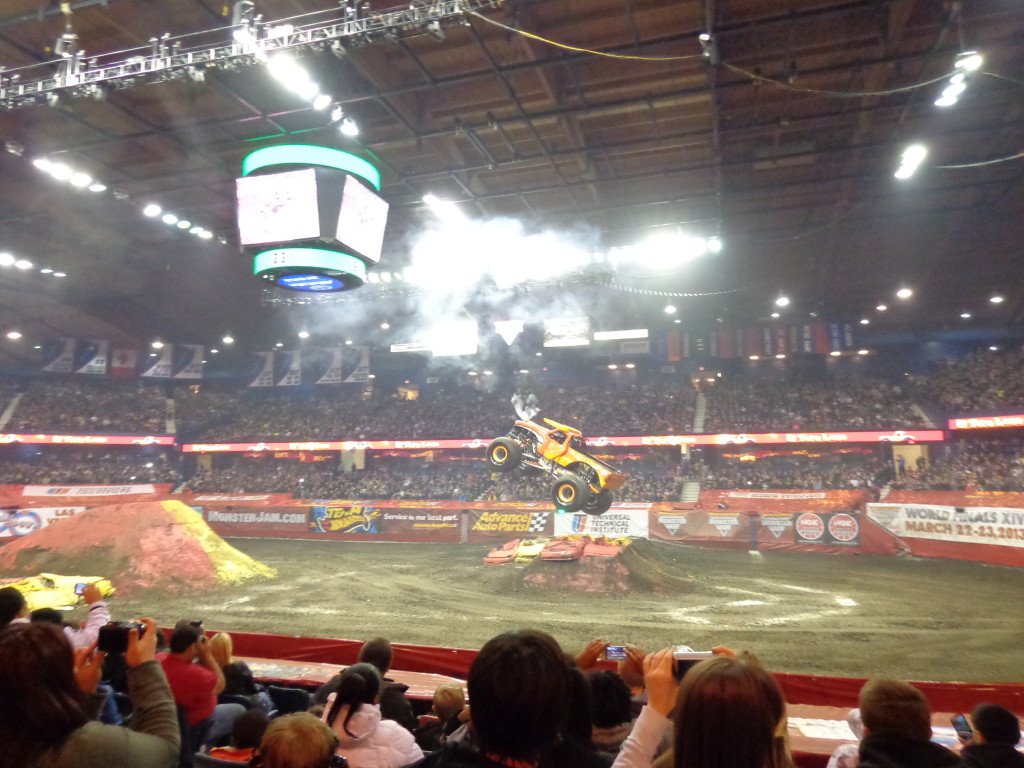 My son got to see all of his favorite monster trucks in action:  Bounty Hunter, Grave Digger, El Toro Loco and more.  I was impressed with how the drivers interacted with the crowd.  A lot of merchandise was given away to fans out in the seats, so fun!
The crowd at Advance Auto Parts Monster Jam was full of fans of all ages, each one of us was in awe!  The 2013 touring season is Maximum Destruction's 10th anniversary so get your tickets and be prepared to see sparks fly!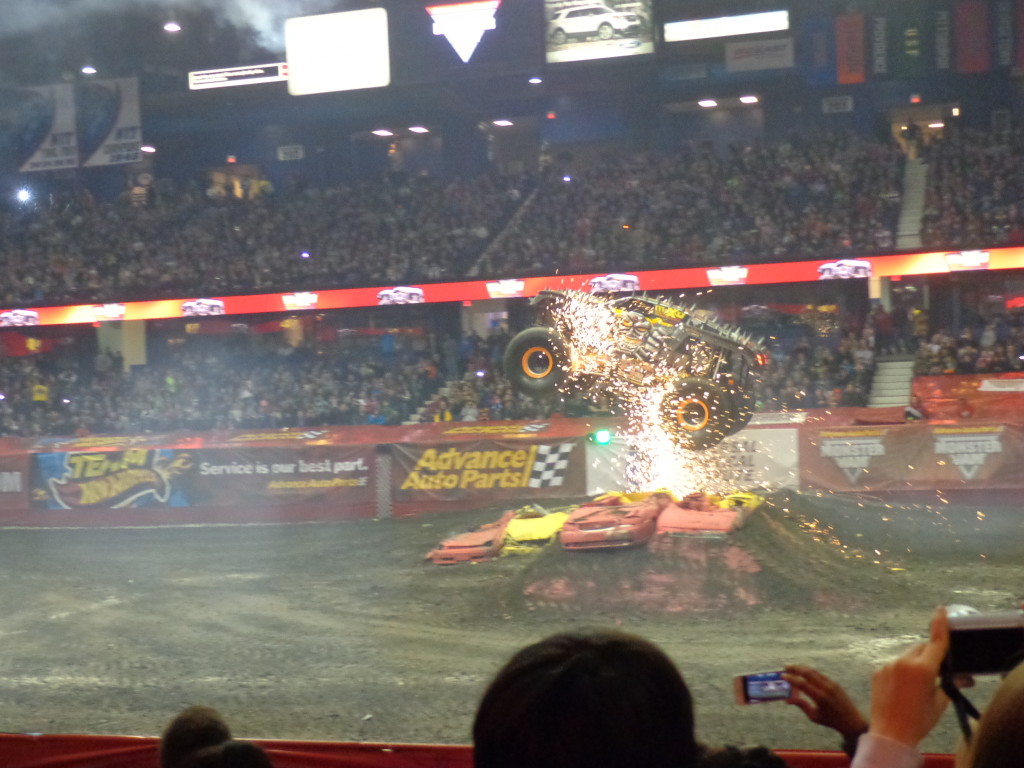 Advance Auto Parts Monster Jam® is at the Allstate Arena in Rosemont through February 10 , grab your tickets using my discount code!
CLICK HERE to save 33% off tickets with promo code MOM3.
Have fun, it was an awesome family event!  See all our Monster Jam photos on Facebook.
I am a Feld Family Ambassador, and in exchange for my time and efforts in attending shows and reporting my opinion within this blog, as well as keeping you advised of the latest discount offers, Feld Entertainment has provided me with complimentary tickets to Feld shows and opportunities to attend private Feld pre‐Show events.  Even though I receive these benefits, I always give an opinion that is 100% mine.