Growing up I had the worst acne, especially around my chin area.  It continued through my twenties until I finally saw some relief during my first pregnancy.  The hormonal changes really changed my skin for the better.  While I saw relief from constant cystic pimples, it did not change the fact that my skin is still very oily, prone to breakouts, and still shows the scars and uneven skin tone of all the years with acne.
I had the chance to try to Brazilian Peel Clear Acne Peel Kit recently.  I thought this would be helpful for my skin since it sets out to "reduce acne and visibly improve acne scars" and "instantly unclog pores and help prevent acne".  It's a high-tech little kit with "syringe" applicators filled with Glycolic and Salicylic acids.  The acne peel "syringes" are to be used once a week and the Acne Control Booster Pads are to be used once each day, both over the course of four weeks.
The Acne Peel is to be dispensed into the palm of your hand and looks like this: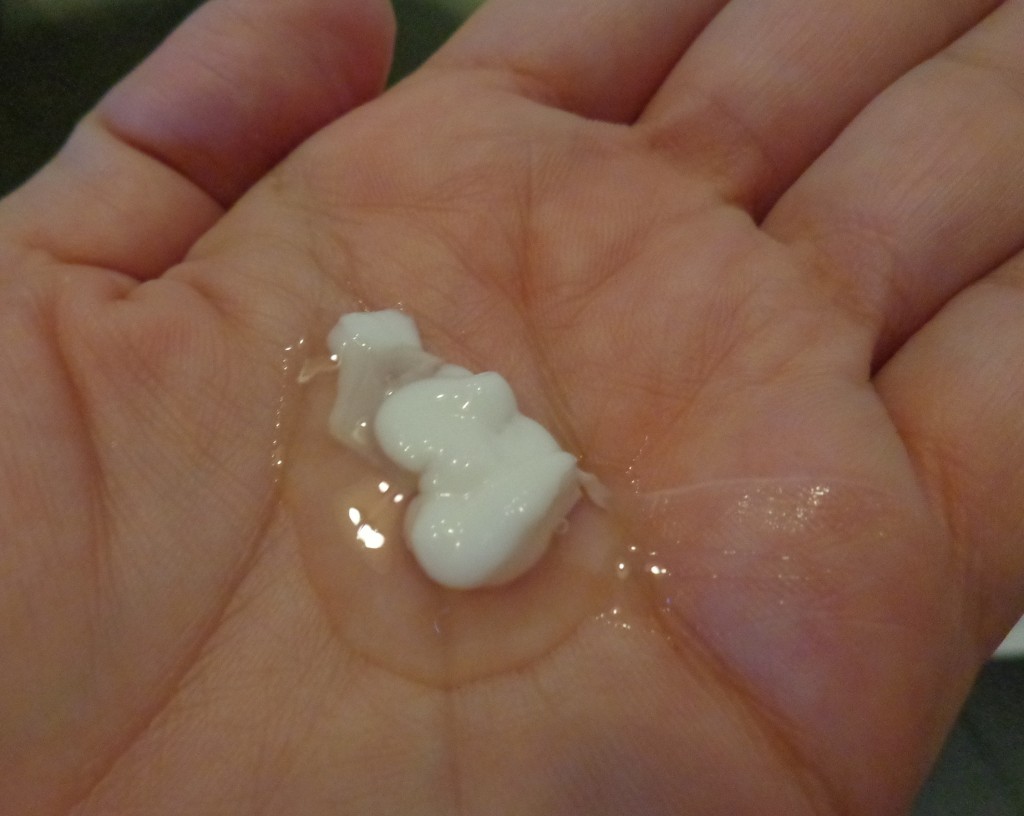 The Acne Peel (which contains 1.o% Salicylic acid) is to be mixed until clear and applied to your dry, clean face.  It just stays on your face and you look nice and shiny, it doesn't dry.  I did feel a bit of warmth on my face but no burning or irritation.  After just 10 minutes you rinse it off.  I did this weekly step at night just so I didn't have any unexpected redness throughout the day.  That way my skin could "rest" overnight.
The Acne Control Booster Pads are NOT to be used on the same day as the Acne Peel.  The Booster Pads also contain 1.0% Salicylic acid.  I KNOW you do not want double the Salicylic acid on your face in one single day!  I cannot stress enough that you need to READ and FOLLOW directions exactly when using any skin care product, especially a peel.  Making a mistake could mean disaster for your face.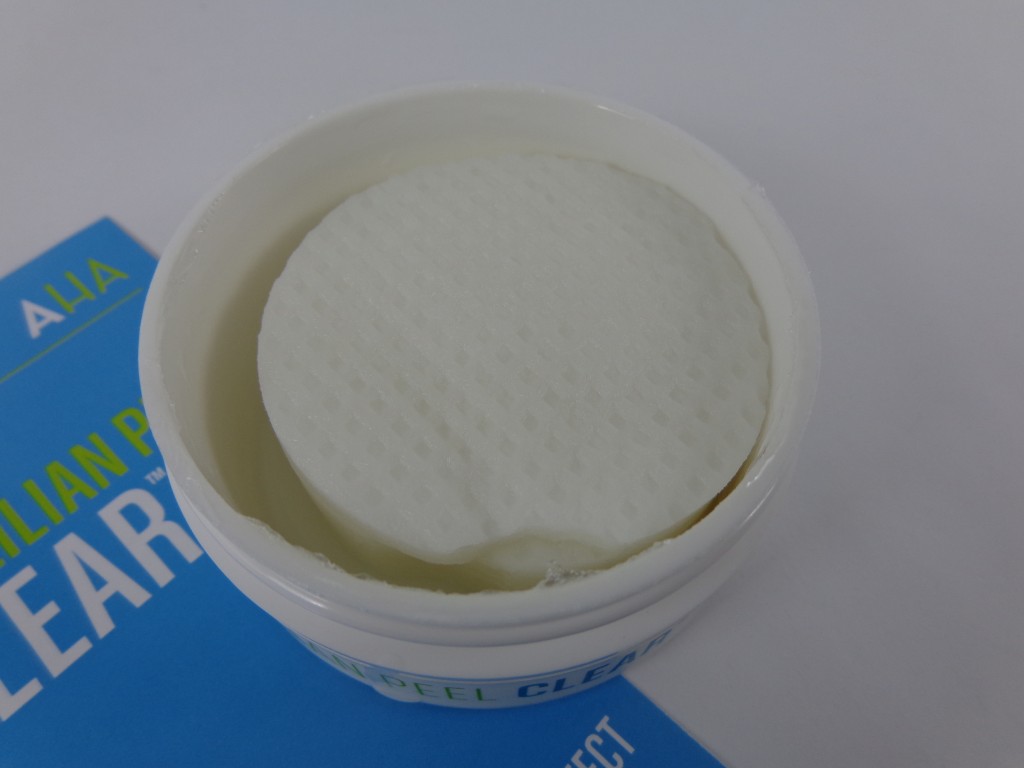 Now, I must say when I used the Acne Booster Pads for the first time   that next day after the Peel, it burned!  I haven't used a high concentration of Salicylic acid on my face since those days of severe acne so it was a bit of a shock.  I actually ended up using the Acne Booster Pad every other day because of this.  My skin was just not ready for use of these every day!  That small adjustment made a big difference.
After four weeks, I feel like I did see improvement in un-clogging pores and felt the kit did visibly improve acne scars.  I took before and after photos but you just can't see the difference in the photos enough.  It's something that I notice but others may not see.  We are our own worst critics!
Have you tried anything like this before?
You can find the Brazilian Peel Clear at Sephora for $78.00.
* Products provided by PR for review, all opinions expressed are my own.*
* Post contains affiliate links *