Since my hair was definitely in need of some new color, I was happy to try the new Clairol Nice 'n Easy Non-Permanent Hair Color.  It's funny that in all the years of coloring my hair, I have never used a non-permanent color!  Also, I think it has been 20 years since I've used the Nice 'n Easy brand.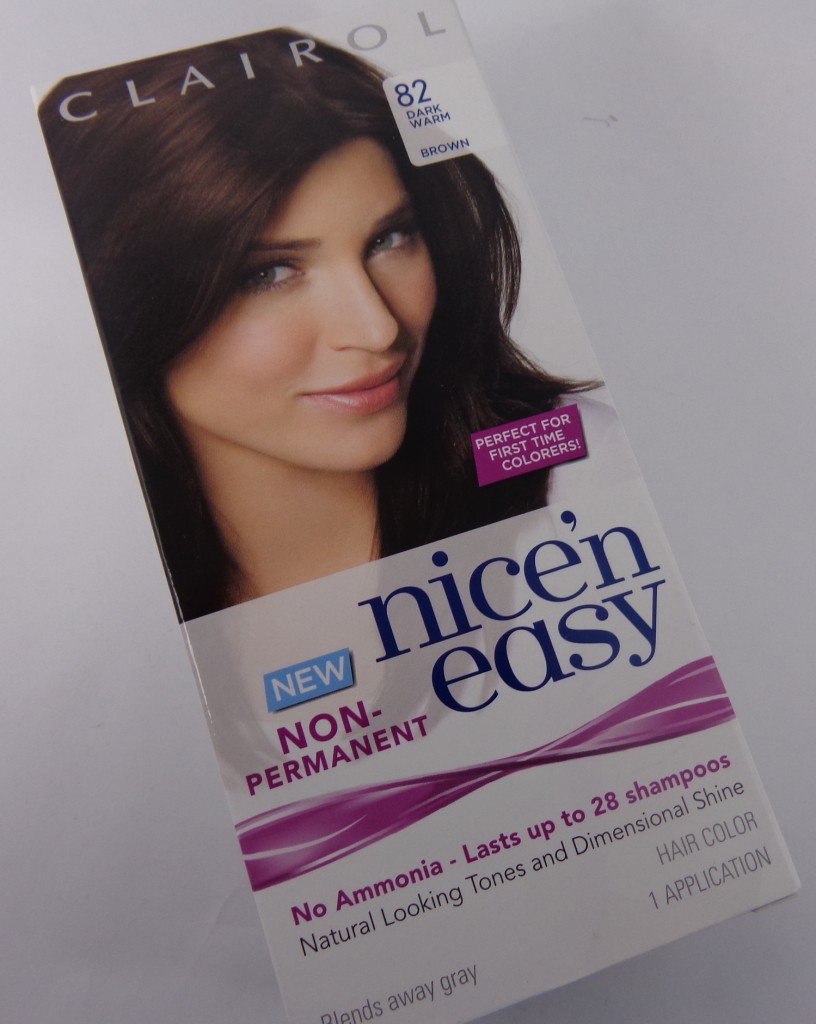 The Nice 'n Easy Non-Permanent Hair color gradually washes out in 28 shampoos, contains no ammonia, and claims to blend away gray as well as add natural looking tones.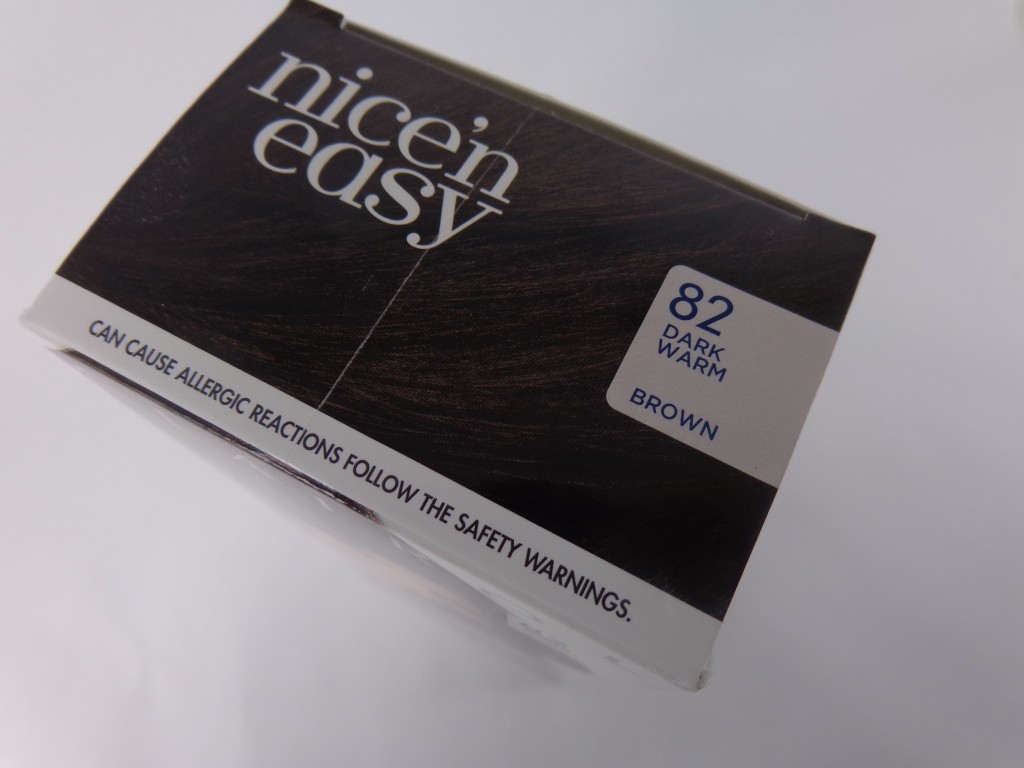 I received a coupon from Vocalpoint to try this for FREE, and I chose shade 82 Dark Warm Brown.  My goal was to cover all residual red from my previous hair color and also cover my gray, all while trying a brand new shade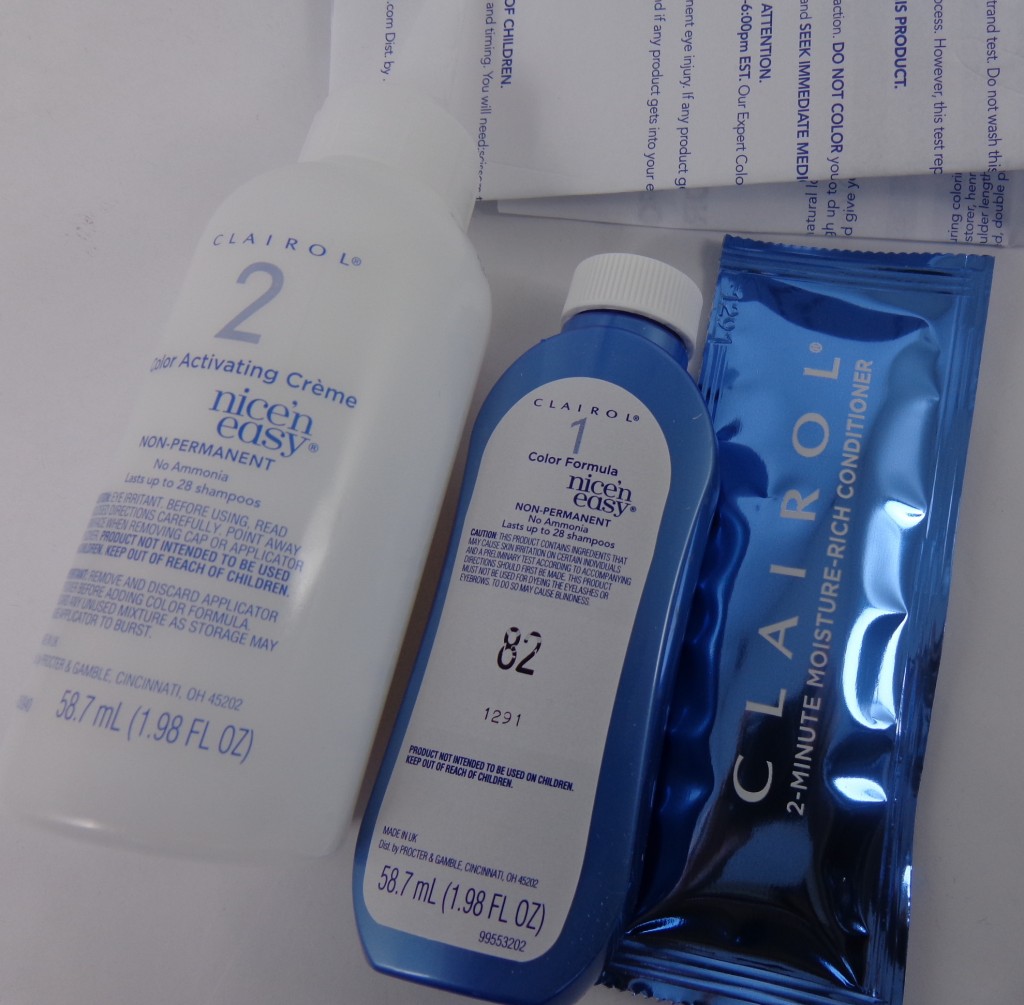 The first thing I noticed is that the box and the size of the developer is much smaller compared to other color, about 1 ounce less.  This made me question whether it would cover my hair effectively.  Even though I have short hair, it is thick and absorbs color like crazy.  As I applied the color, I did start to worry as it seemed like I was going to run out of color before I covered all of my hair.  I made extra effort to really massage the color in all over my head to make sure I was covering all of my hair.  As it turned out, I did have enough color for my entire head.
Even though it is suggested to leave the color on for 15 minutes I always go longer, I know my hair.  I DO NOT RECOMMEND THIS FOR OTHERS.  It's only what I do from past experience to make sure I get the best color result for my thick and stubborn hair.
BEFORE: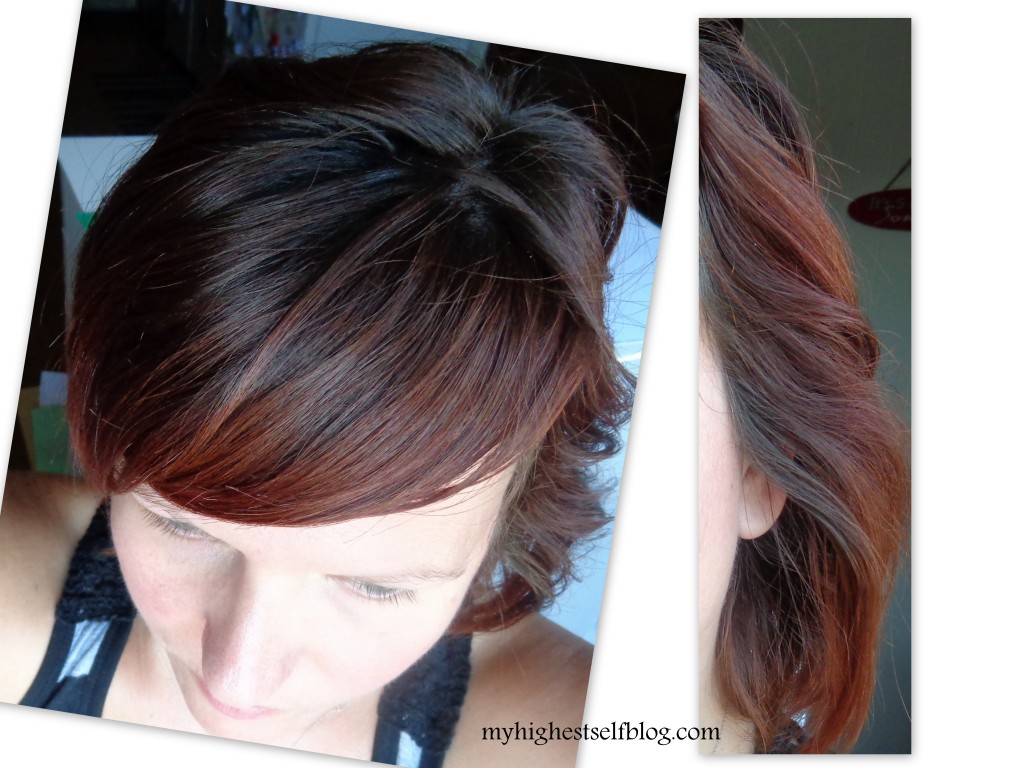 AFTER: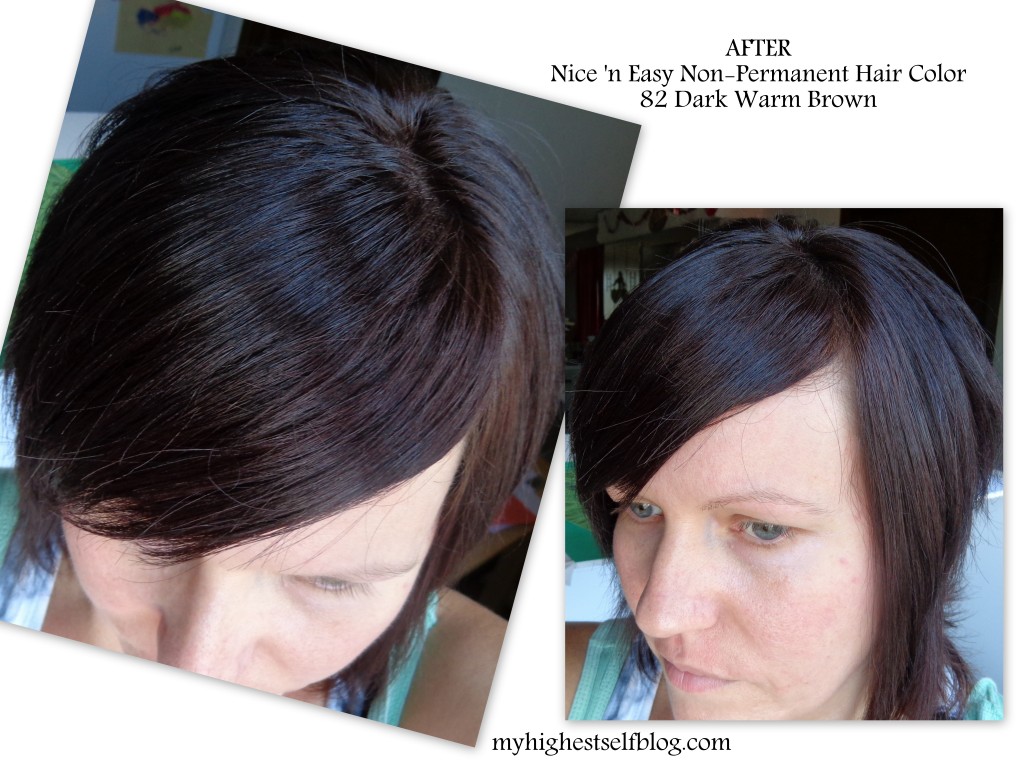 I am so happy with the color result of Nice 'n Easy Non-Permanent Hair Color!  For me, it did blend away the gray hair and did a great job of covering the residual red from my last at-home color, as well as coloring my roots.  The end result was a very nice dark, warm brown just as the box suggests.
It has been just over a week since I colored my hair with Nice n' Easy Non-Permanent Hair Color.  I've been trying to shampoo lightly just every other day to preserve the color and haven't noticed any fading yet.  I would definitely purchase this in the future, I just wish there was a larger selection of shades.  Right now there are just 12 shades, I would LOVE to see a vibrant burgundy shade added to this line.
Available at Walmart
, $6.97.
* I received a coupon from Vocalpoint to try and review this product. All opinions expressed are my own. Affiliate link. *
Have you tried any non-permanent hair color lately?