Yes, when I say these are delicious Fall fragrances, I am serious.  If you like to smell yummy, the new seasonal Bodycology Fragrance Mists are for you!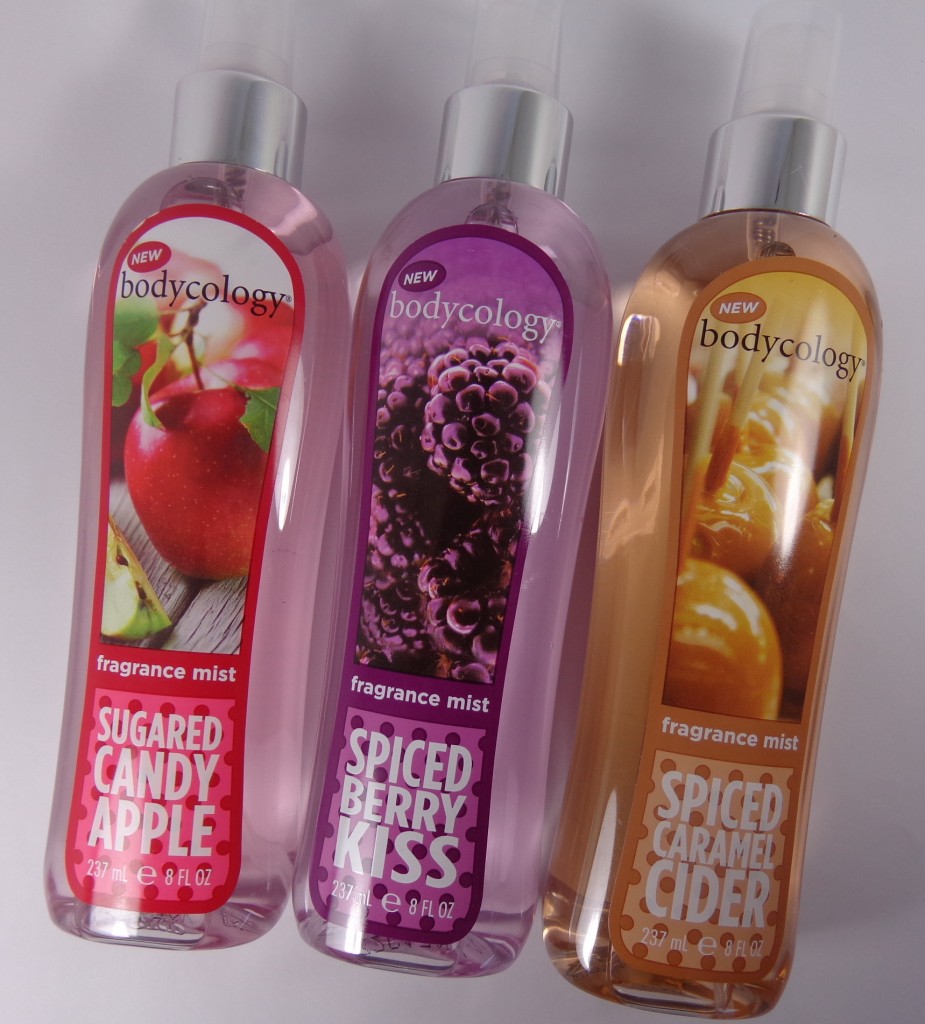 Sugared Candy Apple is a mix of apple and cotton candy and I want to give a big bear hug to the person that created this one!  LOVE IT!
Spiced Berry Kiss blends black raspberry and amber is both sweet and spicy and I was surprised at how much I liked this one.  Normally, the berry scents are a little lower on my favorites list.
Spiced Caramel Cider is an ultra-warm scent made of cinnamon sugar and caramel cream.  This one is hands-down my absolute favorite, can't-live-without-this fragrance!  In my opinion, most would sniff this and mistake it for a Bath & Body Works fragrance mist.  It is that good!
All three fragrance mists from Bodycology have excellent staying power and all have a true-to-life scent, none of that drugstore alcohol fragrance.  As I said, my absolute favorite is Spiced Caramel Cider, I can't say enough about it, so yummy!  These are an excellent and very comparable alternative to the more expensive bath and body brands.
You can find Bodycology Fragrance Mists for $3.97 – $5.99 at Walmart, making these easily accessible for purchase.  Be sure to look for the fourth seasonal scent Sugared Vanilla Bean.
Products provided by PR for review, all opinions expressed are my own.
Do any of these fragrance mists sound interesting to you?